Jake Perlin loves cats and cinema — even if, a year into working from home, his cats might be having second thoughts about him.
A cineaste's cineaste — the artistic and programming director of Metrograph, the downtown art house, this fall he will publish a translation of conversations between Marguerite Duras and Jean-Luc Godard — the prolonged closure of the city's movie theaters has been especially hard on him.
"I miss everything about them," Perlin said recently on the phone from his Harlem apartment. "I remember being able to see Ford vs. Ferrari at 9:00 a.m. on a Tuesday on 86th Street, and it just felt so great."
Like the rest of the movie-loving public, with the closure of everything from multiplexes to independent venues like Metrograph, the Quad, and the Landmark chain, he has made do in the last year with streaming, but has developed cabin fever. His purist's desire for the communal viewing experience has led him to take increasingly desperate measures, such as a 240-mile round trip to a Pennsylvania drive-in to see a 35mm screening of The Warriors.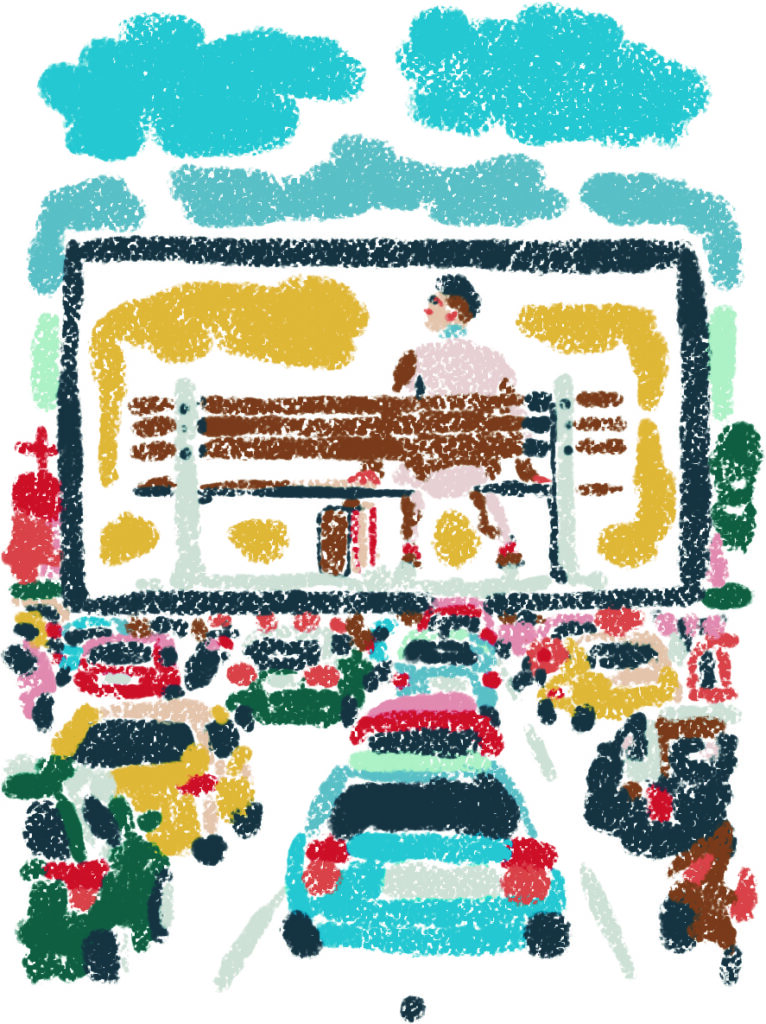 "I don't necessarily need to see The Warriors again," he said, "but just the experience was necessary and a lot of fun."
Nonetheless, Perlin remains remarkably bullish about the future of public cinemas — even as streaming platforms have spread from computers to televisions, phones, tablets, and even watches.
"No matter what's been thrown at it, the industry has always responded by providing audiences with something that they couldn't duplicate at home," he said. "When movies started to be broadcast on television, theaters developed Vista Vision and CinemaScope and Dolby sound — new things that they figured would set it apart from what could be had at home."
Schadenfreude-minded traditionalists might also take solace that some flashy new services disrupt nothing but themselves. Note the ill-fated Quibi, which exploded on the launchpad, taking billions of its investors' dollars with it.
"People will always want to go to movies," Perlin said. "The question is which types of films will they go and see. Certain audiences will always want to see the newest blockbuster immediately in a theater."
Now, if only someone would make a decent movie about cats.