The Storm King Art Center, nestled in New York's Hudson Valley, is inaugurating its 2022 season with an exhibition of eight monumental sculptures by Wangechi Mutu, a multifaceted Kenyan-born Brooklyn-based visionary whose stunning quartet of bronzes, The NewOnes, will free Us, recently graced the façade of the Metropolitan Museum of Art.
At Storm King, the offerings include In Two Canoe, a sculptural fountain cast earlier this year in which two figures become one with their vessel and the landscape around them, and Crocodylus, executed 2020 (pictured at left). The suite of works take their place in the center's 500 acres of lush rolling hills and verdant forests among 200 permanent installations and earthworks by Alexander Calder, Isamu Noguchi, Richard Serra, Maya Lin, Andy Goldsworthy, Mark di Suvero, Louise Bourgeois, and Lynda Benglis, just to name a few.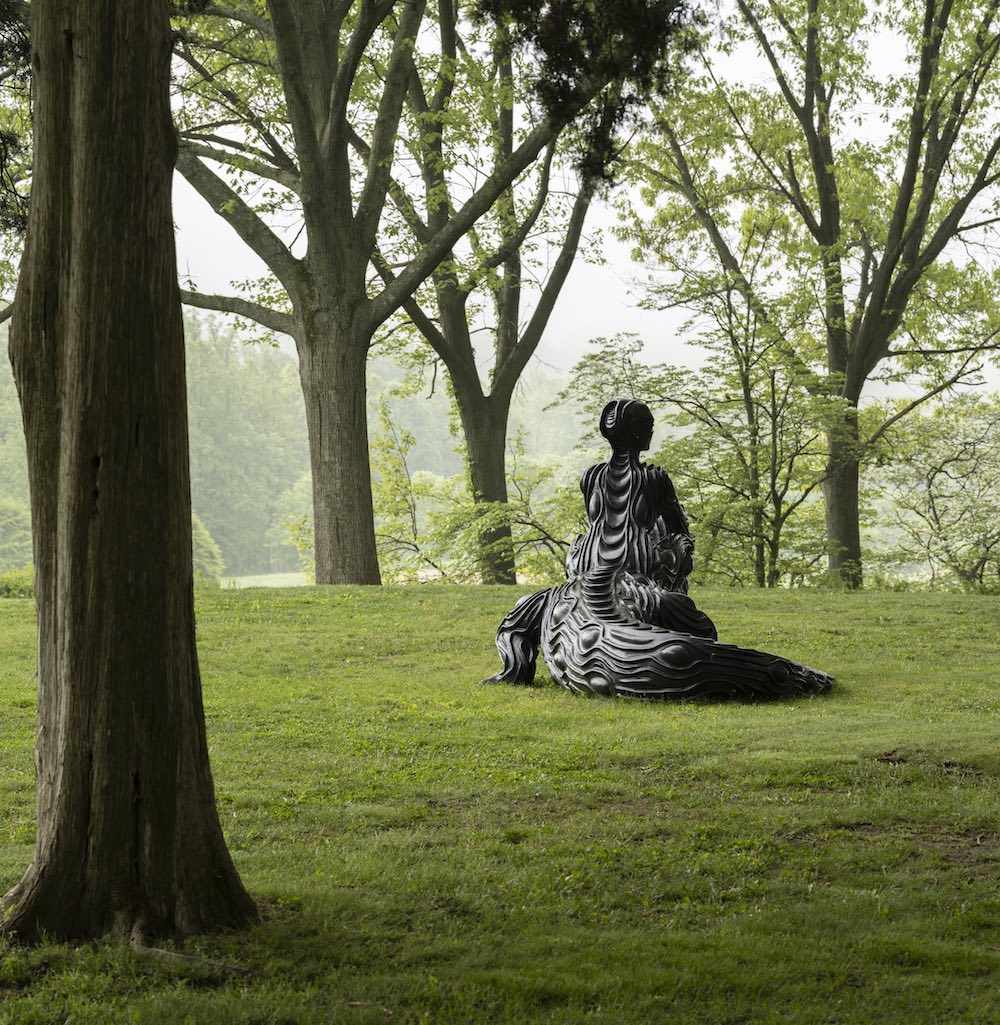 As a self-described "city girl with a nature brain," Mutu says her goal has always been "to make work that sits with nature — that sits under the sky, with the sun, the rain, and the wind." According to Storm King's artistic director and chief curator, Nora Lawrence, the artist has clearly done just that in the current exhibition, which continues inside the museum building galleries. "There," says Lawrence, "Mutu has literally brought the natural world inside through her use of raw materials and a visual language that underscores the importance of the natural environment within her practice and worldview."
The artist is presenting two films, My Cave Call (2021) and Eat Cake (2013), while public programing is to include an outdoor screening of her films on September 3 and a talk slated for October 1.
"Wangechi Mutu" runs through November 7 at the Storm King Art Center.
KIKI SMITH
Pace, 68 Park Place, East Hampton
August 4–14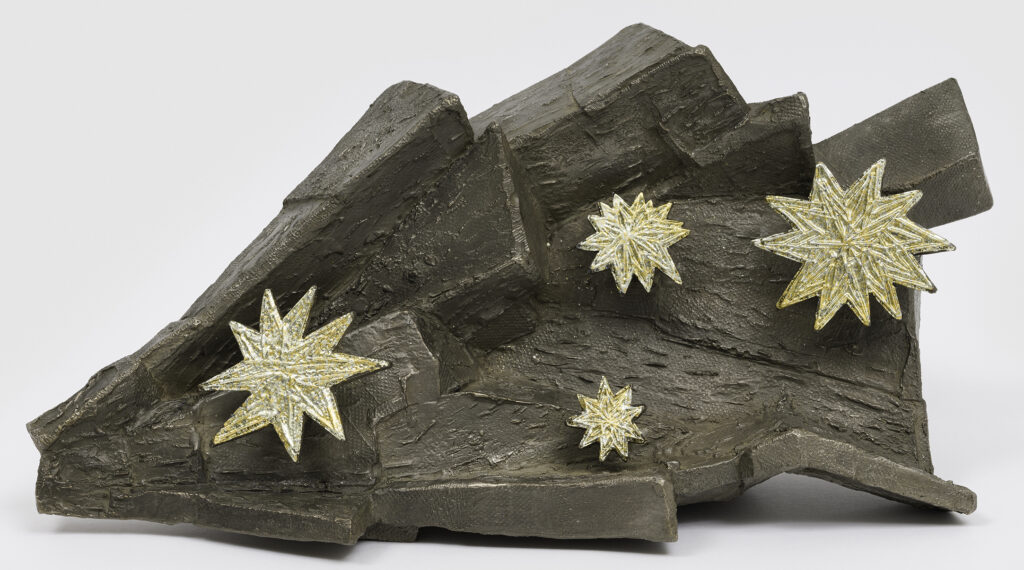 In this latest exhibition with Pace, German-born American artist Kiki Smith will present a suite of new sculptures in bronze, aluminum, and silver that explore the tensions between heaviness and fragility, stability and ephemerality. The works, shown alongside drawings and prints, including cyanotypes, etchings, and photopolymers, explore themes related to the natural world, presented through her quintessential whimsical lens.
STEFAN RINCK
Skarstedt East Hampton, 66 Newtown Lane, East Hampton
July 28–September 21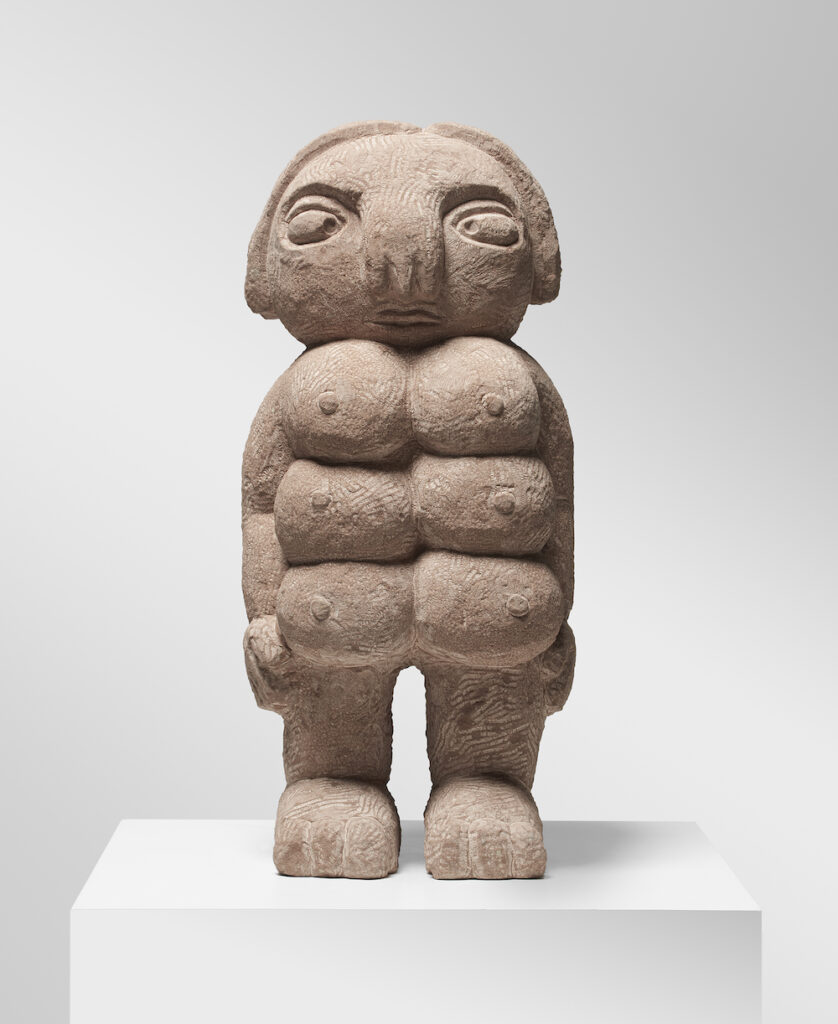 The German artist will make his New York solo debut with an exhibition of sculptures executed in marble, sandstone, and diabase that take the form of cheeky cartoon creatures that exhibit an imaginative blend of animal and human traits and manifestations — a bear practicing yoga and a "fashion-forward" dog sporting high heels.
CAMILLE HENROT
Hauser & Wirth, 9 Main Street, Southampton
Through September 4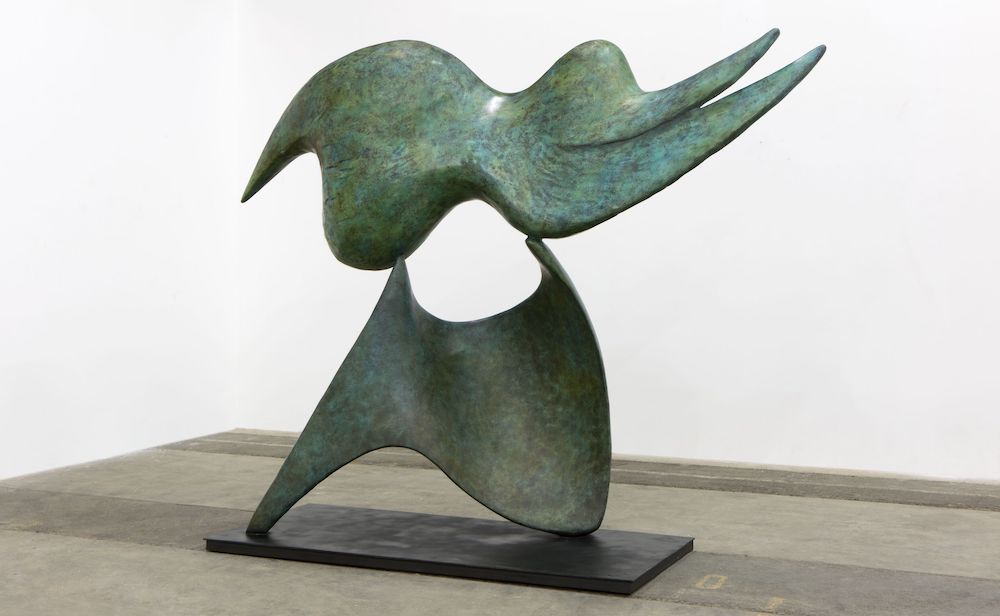 The gallery is presenting an outdoor installation of handsomely scaled bronzes by French artist Camille Henrot, which will be complemented by a selection of paintings from her ongoing series Butter and Bread, Is Today Tomorrow, and Systems of Attachment, which were made over the course of the pandemic.