When George Hamilton taught ballroom dancing as a comely teenager in Palm Beach, he was familiar with the steps because his socially ambitious mother had enrolled him in dancing school years before. He also knew the music, because his father was a society band leader. What he didn't know, however, was what his students really wanted.
He found out soon enough.
"All you had to do was lead a lady around the floor and they were thrilled," Hamilton wrote in Don't Mind If I Do, his 2009 memoir about the widows and dowagers he had to charm, then rope in for more lessons. "Their husbands didn't want to dance with them so I became a sought-after partner."
If that was a dirty secret it was nothing compared with another: As a student at Palm Beach High School in the early 1950s, he was skinny dipping with a date on his favorite beach near the old Dodge estate. He claims that he ran into Senator John F. Kennedy doing the same thing. It was one of many early glittering encounters in a gilded get-about life.
"Palm Beach was where I saw everything and everyone," he says.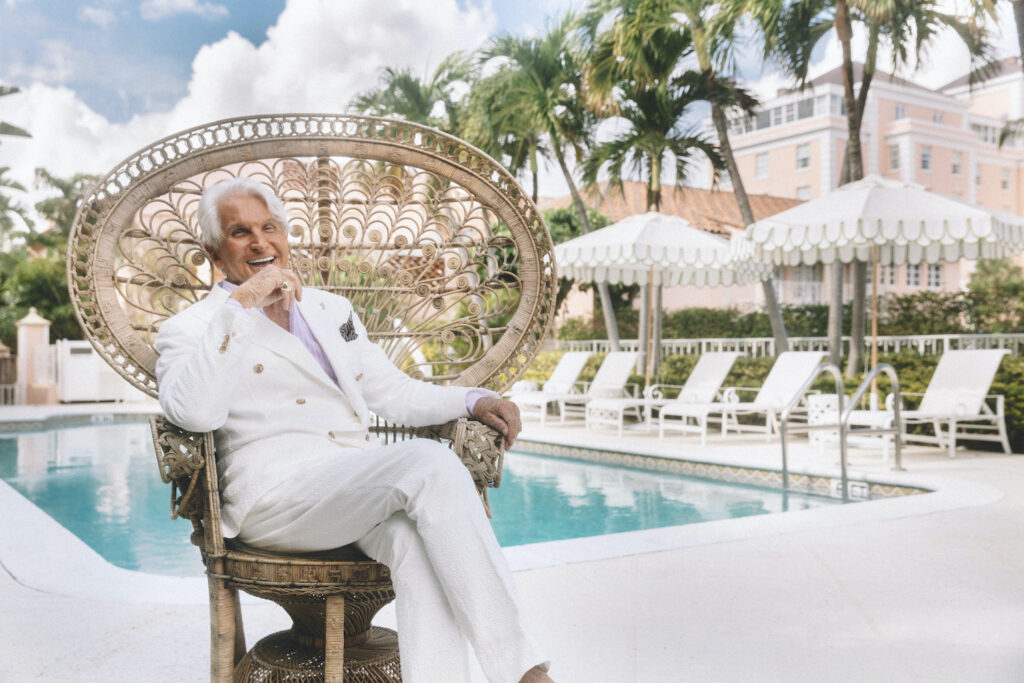 We're talking on a Zoom call from his airy, heavily mirrored high-rise in Beverly Hills. The pandemic has kept him away from his favorite resort town for too long, but he is cheered by the prospect of an imminent return to the sugar white sand beaches he prizes.
"It was the most extraordinary part of my life, and it was like my prep school and finishing school," he says. "Everything significant I know came from my time there."
On my screen his tan looks real, although after a skin cancer scare several years ago it might have been applied using the auto bronzing cream he once sold on QVC. His tailored clothes radiate patrician elegance — pink polo shirt, checked blazer, and fuchsia sweater insouciantly draped over his shoulders.
"From living in Palm Beach, I learned that money wasn't the most important thing, it was a sense of humor and a sense of style," says the actor, 81, whose career spanned roles as a young Hollywood leading man to Dynasty and American Housewife on TV. While he played Hank Williams, Evel Knievel, and recently Colonel Sanders to promote KFC's extra crispy chicken, he is mostly still cast as suave, cosmopolitan men.
"I saw all kinds of people in Palm Beach, including many who had everything and still weren't happy," he says. "But I also learned about suntanning and not wearing socks so that when I got to Hollywood, I had all this education that taught me how to play a role."
Indeed, although he was barely scraping by, he drove a vintage Rolls-Royce to promote his to-the-manor-born image and impressed MGM enough to double his salary. Joan Collins was impressed too.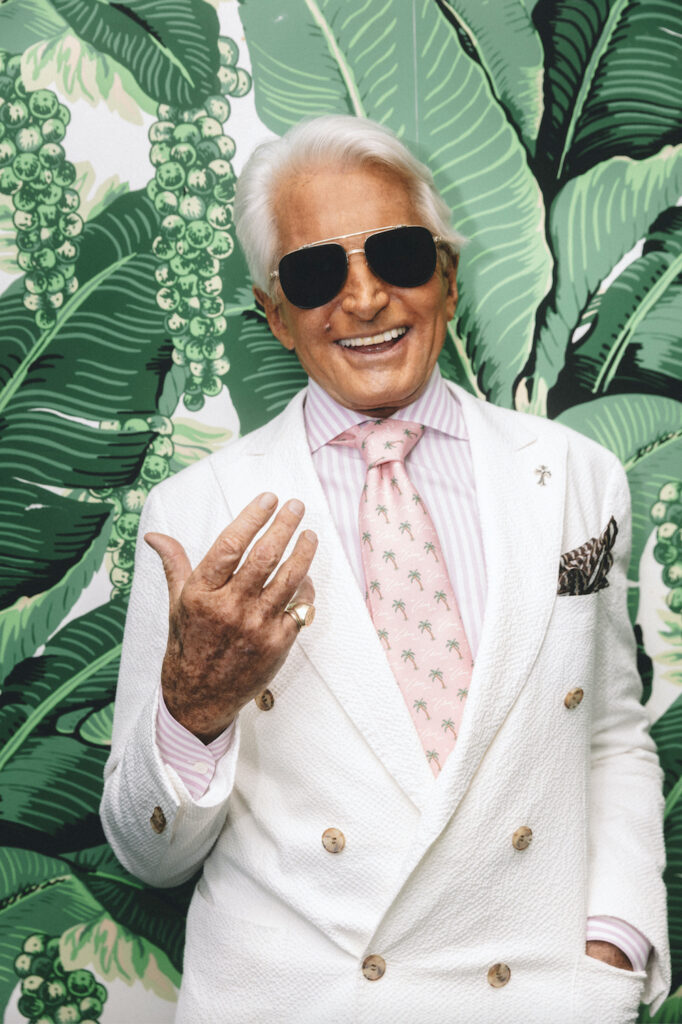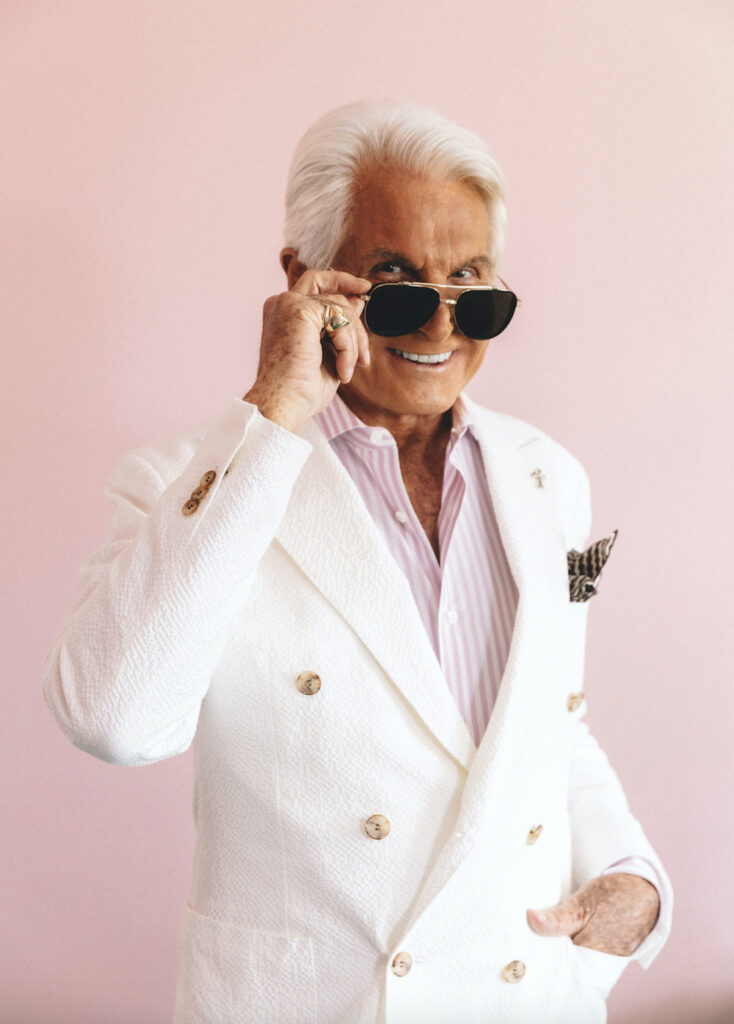 "I had just arrived in Hollywood and met George at a party and he asked if I wanted to see his car," she tells me. "We went for a spin and have been friends ever since."
Collins, who has worked with Hamilton in TV, film, and theater, remembers Elizabeth Taylor being madly in love with him. She also remembers him buying more clothes than her on at least one shopping excursion. She calls him Gorgeous George, as do many others.
"One of the things about being good-looking is that people don't always think you can be a good actor," she says. "But I think he's a better actor than he gives himself credit for."
Hamilton doesn't give it all that much thought and sees acting as a bit of a romp. "You just have to be the best you, not somebody else," he once said.
Along with Palm Beach, he credits his parents and his stylish gay older stepbrother, Bill (who died in 1985), for showing him the ropes among the elite of both Boston and Manhattan, where they spent time as children.
His mother, Ann Stevens Potter Hamilton Hunt Spalding, was known as Teeny — although her personality and ledger of divorces was anything but.
The daughter of an Arkansas doctor, she was a charismatic Southern belle with a taste for the high life. Renée Zellweger played her in a 2009 movie, My One and Only, based on Hamilton's anecdotes about a road trip he and his step-brother took with her after she divorced his dad.
Hamilton's father, a Dartmouth graduate named George but known as Spike, traveled the country with his society orchestra and showed his son how the other half lives after taking him in on East 57th Street.
Young Hamilton's education included, in addition to society dancing class, the Browning School on East 62nd Street and the Hackley School in Tarrytown, where he threw himself into singing. But his classrooms were also the Stork Club and El Morocco, haunts of both divorced parents. Other memorable moments had him beating Hoagy Carmichael at poker in Palm Springs, seeing a young Julie Andrews sing at an uptown party, and working the debutante scene in Tuxedo Park.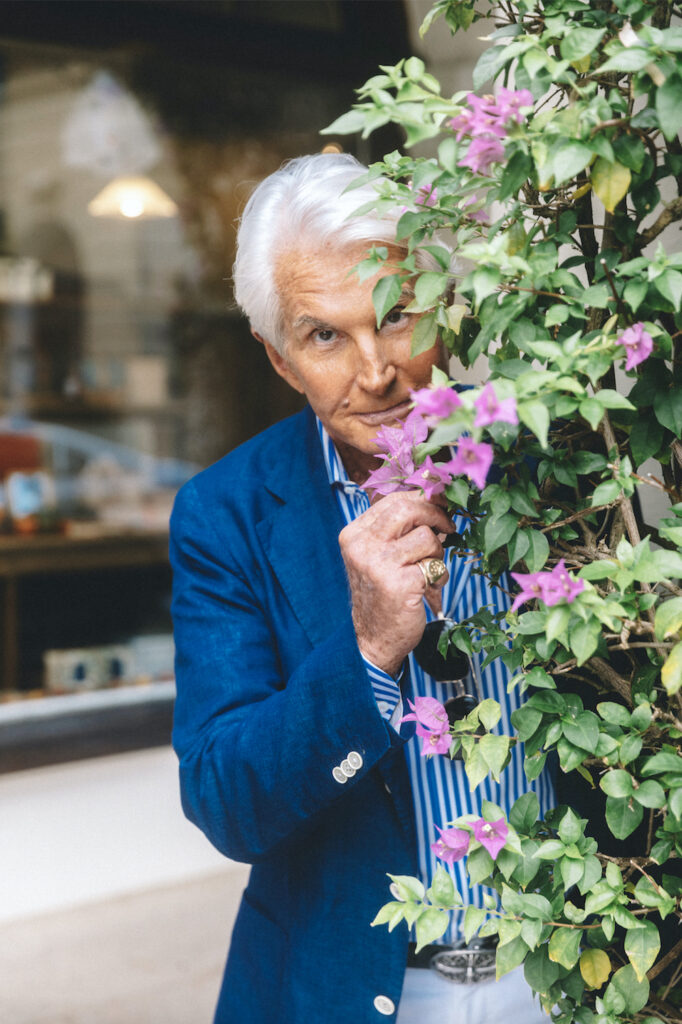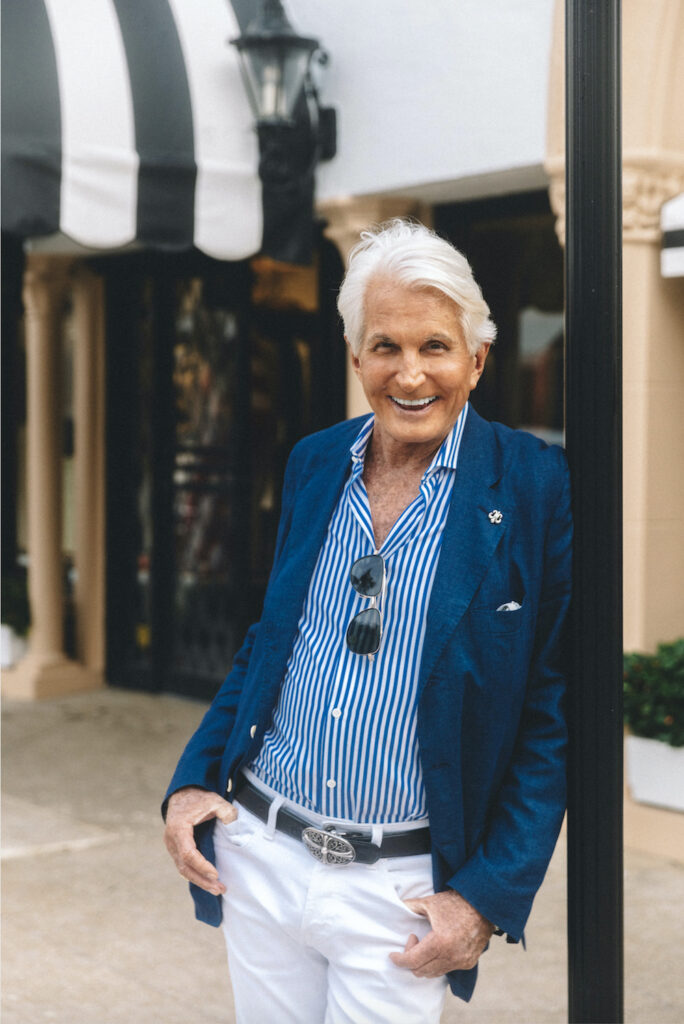 "Be a ladies' man and a man's man," his father coached him.
His first lead was Crime & Punishment, USA, a quirky 1959 update of the Russian novel. It earned him a Golden Globe for most promising newcomer. A leading role in Vincente Minnelli's Home From the Hill the next year acquainted him with a young Liza. (In his memoir he recalls a fun night at Judy Garland's weekend home in Westchester and waking up to be told she had attempted suicide.)
Light in the Piazza followed, and then came Where the Boys Are, in which he played a wealthy Brown undergraduate lording over spring break in a yacht.
Dolores Hart, his leading lady, famously became a nun in the years that followed. Among his more impressive moments as a Casanova, he invited the bookish and pale Lynda Johnson to join him in Acapulco when her father was in the White House.
"This ghost blew me away by lasting longer in the sun than I could," he wrote. An Easter at LBJ's ranch followed, as did a night at the Oscars in 1966, where he had a hairdresser give her a makeover.
While the roles quickly devolved (there was a camp disco Dracula in the '70s and more recently a turn at Dancing with the Stars) the image of the dashing sought-after playboy remained. Merle Oberon, Gloria Swanson, Brigitte Bardot, Charlotte Ford — he knew them all.
"Women have more fun because they're more concerned about how other women see them," he tells me. He adds that a beautiful, smart woman with a business sense is the ideal.
Terry Allen Kramer fit the bill and for several years they were seen as an item.
"She gave the best parties and never ran out of caviar," he said. "And I never knew anyone as sweet as her, but many guys didn't understand that all she wanted was love in her life."
After a short break, we're back on Zoom and Hamilton is showing me around his closet and the racks of clothes he keeps ready for his peripatetic life. He's pulling out the lightweight garments for his upcoming Palm Beach jaunt, hitching a ride on a friend's jet. He doesn't mind that his younger brother, David, recently sold his house.
"It's like a club down there," he says. "There are always places to stay and I'd rather be a guest in a big house than own one."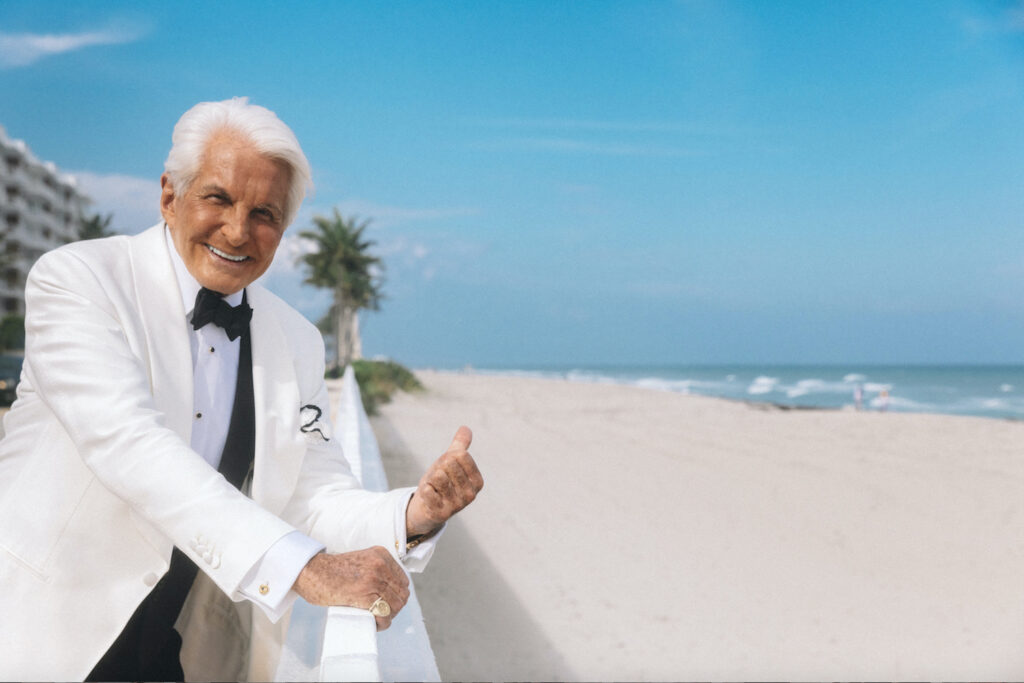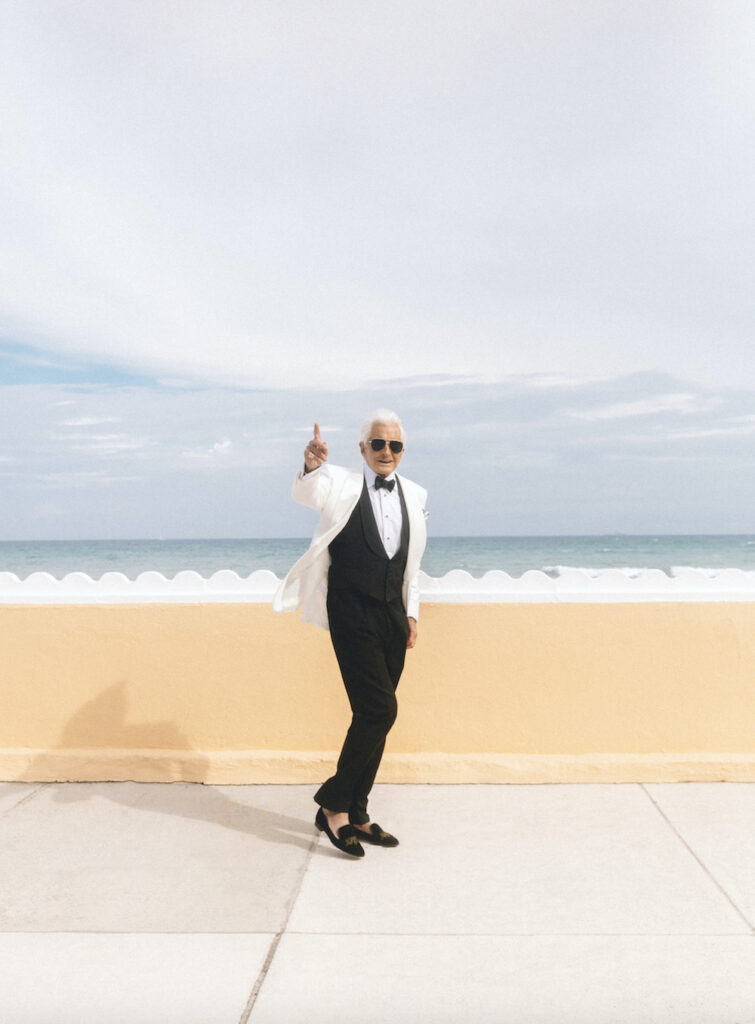 It reminds me of a story in his memoir about the first time he came to town. His drama teacher at boarding school gave him a ride from up north to visit his mother, who had relocated. When he saw that her house on North County Road was shamefully tiny, he had his teacher drop him at a larger one and carried his luggage back. But the small house barely mattered.
"My mother was a person with dreams, and my brother helped her fulfill them," he says.
And so, despite her modest means, she made the scene and was invited everywhere from Taboo to the Everglades Club. With a loving gaze, he shows me a black and white photograph of her, a dark-haired beauty with two sons on her arms, all dressed in blue blazers and white trousers for the opening of one of Hamilton's early films at the Paramount Theater. In a painted portrait on his wall, she lounges in a cloud of white marabou, a study in glamour.
"Palm Beach is for people who dominate the world and the people who want to rub shoulders with them," he says. "I've seen leaders of style from all over down there, including Gianni Agnelli, Fred Astaire, and Cary Grant." It's no wonder he dresses so well.
But the most important thing, he contends is the tan.
"When I get down there, I always top mine off and I'm a happy man," he says as he gets ready to go to dinner with his latest squeeze, Kelly Day, a Hollywood philanthropist and friend of his former short-term wife, Alana Stewart, who later married Rod Stewart.
"A tan is the first thing you need, then a pair of loafers and velvet slippers."
"Anything else?" I ask.
"A tuxedo, a bathing suit," he replies, "and a sense of humor."
---
Photography by Nick Mele
Photography Direction by Catherine G. Talese
Grooming by Colleen Stone for Creative Management
Photographed at The Colony Palm Beach