Everyone is aware of Gianni Versace's iconic mansion in Miami. But did you know he also kept a home in NYC? Located on the Upper East Side, the six-story limestone mansion has 17 rooms — including multiple bedrooms and bathrooms, a media room, a library, a gym, and two kitchens — across approximately 14,175 square feet of interior space, and a rooftop terrace with gazebo.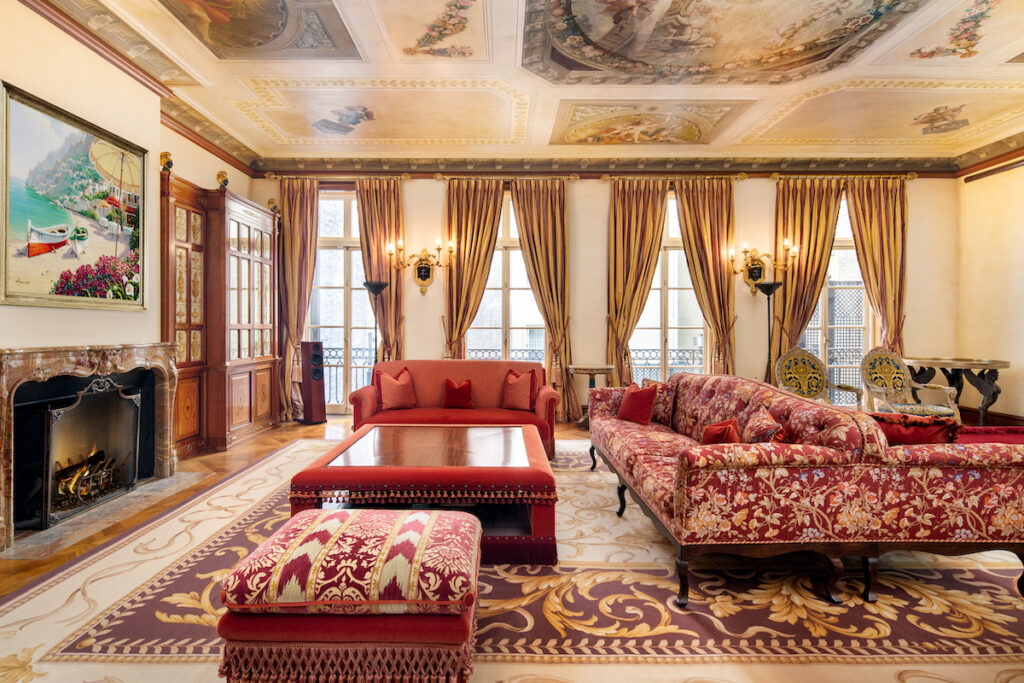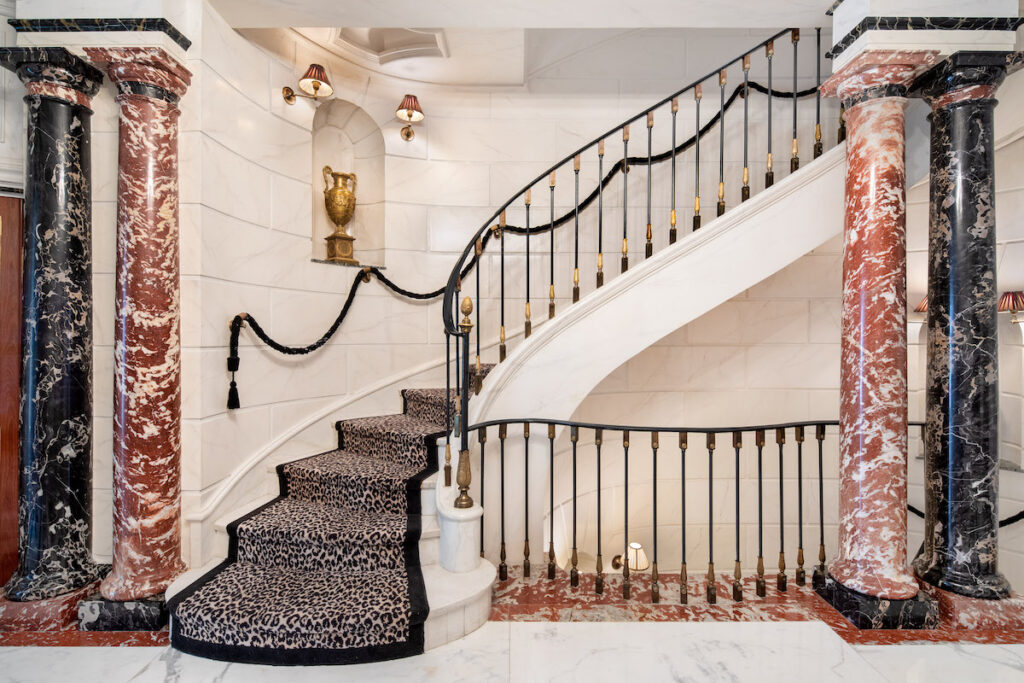 Originally built in 1950, Versace bought the townhouse in 1995 and fully redesigned the interior in an Italian Baroque style fans of his clothes will instantly recognize. It's current owners have revived much of his original vision, including hand-painted walls and ceilings, marble, and gold moldings. True followers of Versace's aesthetic will also get a kick out the of Greek key of life etched into the window panes, and the gold Medusa emblem on the front door.
The mansion is currently on the market for $60,000,000. Click here for more information, or scroll below to see more of the interior.