In the 1980s, 16-year-old Marie-Chantal Miller lead the life of a teenager's dreams. She lived virtually alone in her parents' luxurious Upper East Side apartment while they resided in Hong Kong, where her father's duty-free shopping empire, the source of the family billions, was based.
Her elder sister, Pia, and younger, Alexandra, were both in boarding school, but Marie-Chantal was taking a term off for "independent study" — interning for Andy Warhol.
Working for the pop art icon, she accompanied him to dinners and gallery openings, as well as a seemingly endless whirl of clubs and parties. That meant being sucked into the tornado of press attention that churned around him wherever he went, complete with a permanent lightning storm of flash bulbs.
This put Miller — along with her equally mediagenic sisters — at the forefront of a new generation of celebrity socialite.
From the '80s to the 2000s, gossip columns like Page Six and the social pages of WWD were filled with pretty young things like the socials Cornelia Guest, Germany's Princess Gloria von Thurn und Taxis, and Nina Griscom; Emilia Fanjul; Samantha and Serena Boardman; and later, Paris and Nicky Hilton. Fabian Basabe, one of the few males to ascend to "It"-dom, made the front page of the New York Daily News in 2004 for provocatively dipping then-first-daughter Barbara Bush on the dance floor of a Fashion Week after-party.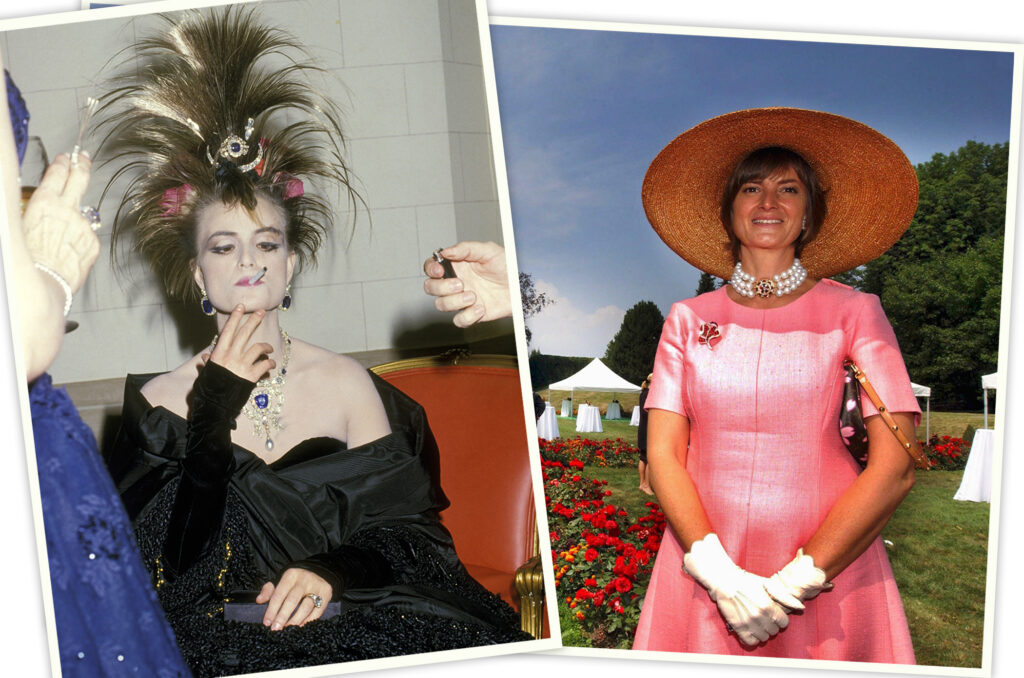 For this irresistibly glamorous New York set, dancing on restaurant banquettes and nightclub tables was de rigueur, and holding court in VIP rooms was just another night out.
"I've seen it come full circle," says Steve Eichner, longtime nightlife photographer for WWD's Eye pages. He has been covering wealthy party boys and girls, in some cases, for multiple generations of the same family.
"Until the 1990s, it was all socialites and photographing what they were wearing," he says. But it all changed with the arrival on the scene of two teenage hotel heiresses. No longer were the socials passively posing at charity galas and fundraising luncheons; now the aggressive new breed was creating their own media opportunities.
"I remember being on assignment for WWD in the mid-1990s," Eichner says. "Bergdorf Goodman was shutting down so these two socialite sisters could go shopping. It was the start of Nicky and Paris Hilton."
Some New York social observers may say the world had never recovered from the advent of the Hilton sisters. But the fact is that everyone gets older, and some people even get wiser. Case in point: Nicky Hilton. Now a Rothschild, she has two impeccably turned-out children and a calendar full of charitable works and side hustles appropriate to her station, such as designing a collection of tasteful flats for French Sole.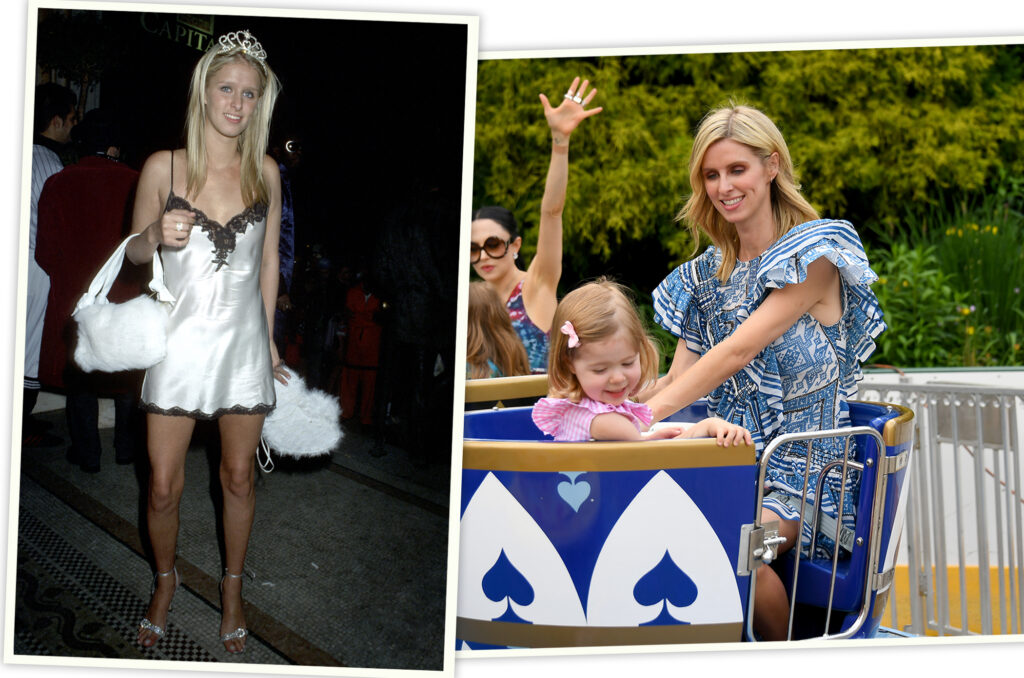 When such former "It" girls find themselves raising their own children, the question becomes: Is their parenting approach "Do as I say" or "Do as I did"?
For the former Miller — who became Princess Marie-Chantal upon marrying Crown Prince Pavlos of Greece in 1995, and now has five children, including her eldest and only daughter, Olympia — the answer is "Do as I say."
"Olympia says I was the strictest with her — the poor thing," she tells Avenue. "When she would go on sleepovers, I would say, 'Prove it to me that you're at your friend's house' and she'd have to take a picture. When I was her age, I was in New York with Andy Warhol. She reminds me all the time. She'd say, 'It's ironic that you're so strict with me when you were out and about, completely able to do whatever you wanted.'
"I guess that's the way it is — you learn from your experiences. I had a lot more independence young, and therefore I am stricter and more worried because the world is a different place," she says.
For this generation of former nonstop party people, respectability is the new punk.
Last year, Her Royal Highness even authored Manners Begin at Breakfast, an etiquette guide for families with young children. It contains a wealth of sober and practical advice — such as "when children are on their screens and are being addressed by an adult or another child, it's important that they know to look up and make eye contact when they respond" — far removed from the concerns of the pack of nightclub-hopping teenage heiresses she once ran with.
But chilling out in middle age and raising civilized children isn't just a challenge facing HRHs. Novelist Amanda Brainerd, author of Age of Consent, a coming-of-age novel loosely based on her 1980s upbringing in a world of wealth, privilege, and lax oversight on the Upper East Side, agrees that the world has become a different place.
"We've seen laissez-faire parenting and its ill effects," she says, recounting a friend who lived in Greenwich, Connecticut, with her three siblings during the week, with only the babysitter for supervision. Her parents lived in the city and would visit on the weekends. Needless to say, this house was party central.
"Most of them have found a way to be adults, have careers, marry, have children," she says. "Now it's the opposite. The pendulum has swung and it's all helicopter parenting."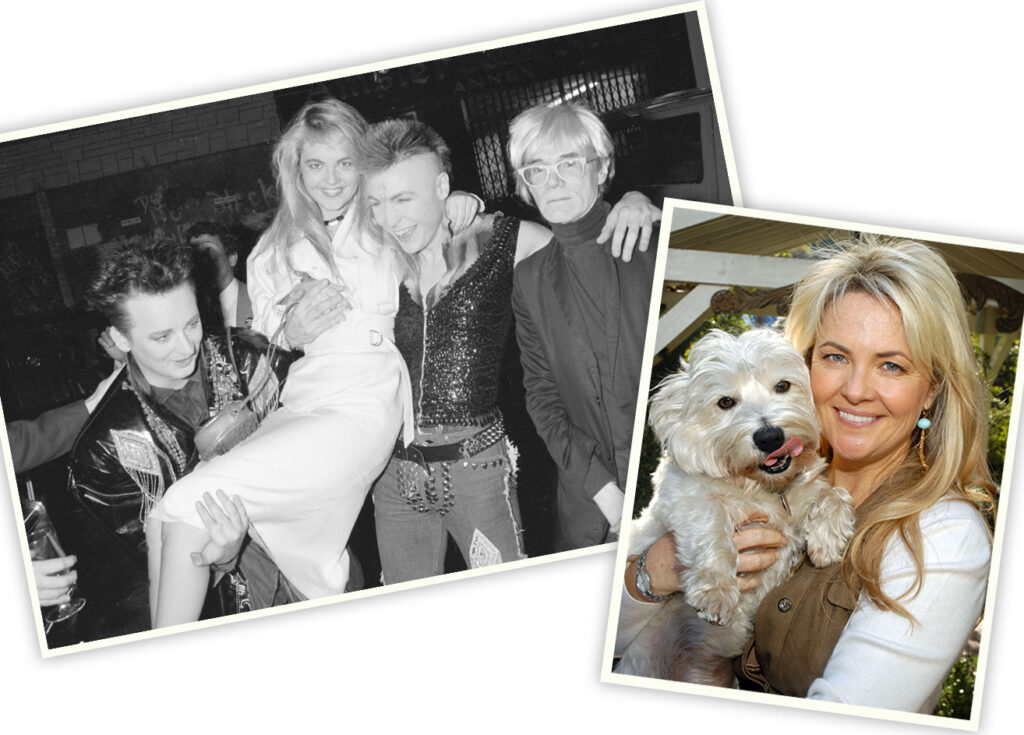 "We're not the first generation to have to go through this," adds Euan Rellie, a banker and noted man-about-Manhattan. "My mother was convinced that the children of the people who were wild in the 1960s were all going to be conservative and railing against that freedom."
Rellie and his British wife, former "It" girl Lucy Sykes, were scene makers in the 1990s, regularly showing up at hotspots like Moomba, Pravda, Bungalow 8, Lot 61, and the Beatrice Inn. But age, and the fact that they are now parents to 17-year-old Heathcliff and 13-year-old Titus, has mellowed them.
"It's a bit unseemly in your 50s to be dancing on the banquette," he says, admitting that these days going out is more likely to be a sedate dinner at the Waverly Inn or Pastis.
As for parenting their sons, "I'm struggling with it — it's never easy to parent teenage kids," Rellie says. "There are pitfalls like social media and the notions of consent." Like any normal teenagers, these young men are interested in exploring their city and having a good time. However, "Kids can't go out in the same way that kids could 30 years ago."
"I castigate my 17-year-old incessantly," Rellie admits. "I'm on him all the time in a way that is hypocritical. If he knew about every dumb thing I've done in my life, he might conclude I lack the moral authority to discipline him the way I do. That's part of every generation in history. We learn from the dumb stuff we did and try to make sure our children don't do as much dumb stuff."
Rellie recalls receiving simple directives from his mother: "'Don't get into drugs, don't make girls pregnant.' And I listened to my parents. I was always aware of what the boundaries were."
Princess Marie-Chantal echoes the same sentiment: "All I can say is, wait until you raise your own children. We learn along the way and hope we're doing what's best."
Her Royal Highness's experience with her sons has been slightly different from that with her daughter. "Now you can track your teenagers with these fantastic apps" with their permission, she says. "We have tools."
She adds that parenting changes with the times. "We've learned so much about open conversations… developing an element of trust," she says. "If there's a situation, I want any of my kids to be able to pick up the phone and call me. Whereas I was always petrified of my parents."