The chic set is hightailing it to the Gramercy Park Hotel which is having an "everything must go" fire sale, hawking the entire contents of the iconic 180-room hotel.
This afternoon nightlife guru Nur Khan (who ran the GPH's Rose Bar back in more hedonistic days) was seen carting a large rug. Event planner Bronson van Wyck was spotted looking at tables, as was restauranteur John MacDonald. One person even bought the antique mail chute in the lobby. Rummage around the first floor and you can score desks, velvet chairs, random black and white photographs, bathrobes, silverware and for $50 a pop: a GPH umbrella.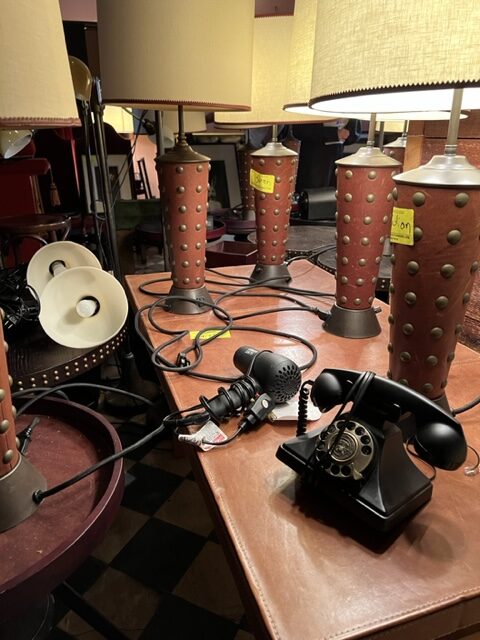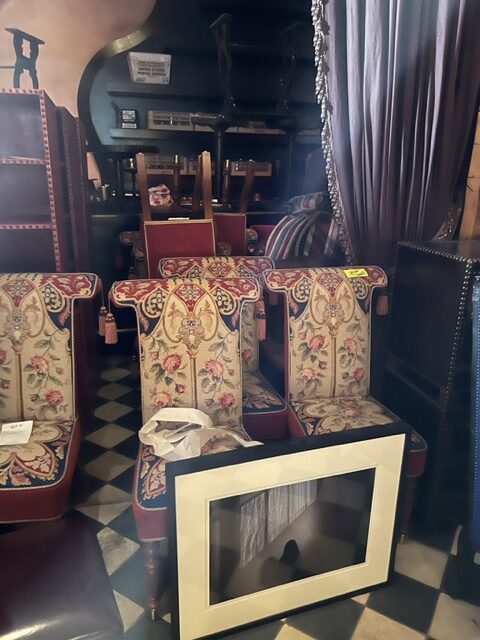 The hotel has quite the histoire: an 11-year old JFK stayed there for days on end with his father Joseph Kennedy; Humphrey Bogart married his first wife Helen Menken chez GPH, and in the '70s it was a drugged-out flophouse for rock stars like The Clash, David Bowie (who took up residence on the third floor for two weeks), Debbie Harry, and Bono. Rumor has it that room service would often deliver 8 balls of cocaine with your hamburger.
The Renaissance Revival building — which originally opened in 1925 — was bought by Ian Schrager and Aby Rosen in 2003. The duo notably tapped Julian Schnabel to do the interiors, and turned the spot into a buzzy party hub. In 2010, Schrager sold his share of the hotel to Rosen.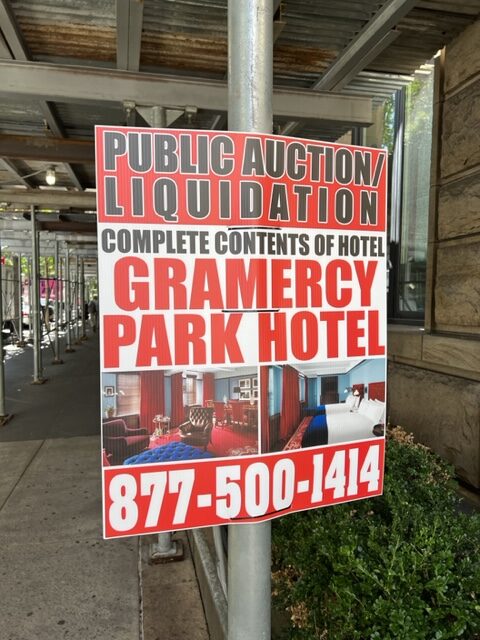 Solil Management, which represents the estate of deceased land king Sol Goldman, owns the dirt under the hotel, however Rosen's RFR Realty owns the building itself. RFR paid $5.2 million dollars a year to Solil, but during the pandemic RFR stopped paying rent (to the tune of $879,666.66) and was evicted. Last April, Solil sued RFR for $80 million in damages. Ouch. 
When Rosen ran the hotel, the nightclub Rose Bar was the spot to be (if you got past Damien, the handsome doorman). Rosen's art collection was also on view… think Warhol, Basquait, Hirst, and Condo. Although you can score a cocktail shaker or a studded leather lamp, there are no Warhols for sale.
New items are being brought down every day. Call 877-500-1414 for more info.