For decades, NoHo — a cluster of blocks that gets its name from being North of Houston — was known simply as the Warehouse District. Its industrial buildings were once filled with dry goods merchants and housed the area's thriving class of artisans and skilled manual workers.
Now the only remnants of that era are the industrial-chic touches in brand-new condominium developments like the new 40 Bleecker and 10 Bond Streets. Chockablock with boutiques and some of the city's best restaurants, NoHo has become the crown jewel of lower Manhattan.
On its signal streets — Great Jones, Bond, West 4th, and Bleecker — vestigial cobblestones contrast with strikingly modern architecture. It all forms an attractive backdrop for the community of successful artists and creatives who emerge in the springtime, to sit in outdoor patios, browse and kibitz.
THE SMILE
Open for delivery and pickup
Ever since Carlos Quirarte and Matt Kliegman opened this warm subterranean room back in 2009, it's been filled with the sort of creatives who seemed to have wafted out of bed a few moments before. During the day, toothsome, flaxen-haired lasses commune with men with impeccably rusticated beards over small plates of smashed avocado toast in a wood-lined room. At night, chef Melia Marden, daughter of Brice Marden, serves comforting, Mediterranean-inspired dishes like roast balsamic-glazed chicken and a quinoa and root vegetable bowl studded with crispy chickpeas and gilded with turmeric yogurt.
IL BUCO and IL BUCO ALIMENTARI
For the last 25 years, restaurateur Donna Lennard has conjured the spirit of Umbria from her small Bond Street restaurant. Some of the city's best chefs have passed through the kitchen, from Ignacio Mattos to Sara Jenkins to Justin Smillie, each creating Italian- and Spanish-inspired dishes that emphasize high-quality ingredients and artisan producers. Today, there are two Il Bucos: the original location on Bond, which radiates bonhomie at night, and the all-day alimentari on Great Jones with its admirable bread program and displays of house-made salumi and imported cheeses, salts, and oils.
THE JONES
For decades, The Great Jones Diner was a slightly ragged, Creole-tinged bar for NoHo's artistic set. Its décor might have been charitably be described as French Quarter chic, with Mardi Gras beads and an Elvis bust. But since restaurateur Gabriel Stulman relaunched the place last year, it has become another oasis of lightly rustic, highly Instagrammable virtuous lifestyle. Thankfully the menu isn't too ascetic, featuring the city's best Filet-O-Fish sandwich, as well as fresh crudos and ceviches — a fluke with coconut milk, chili, and mint is a revelation — from chef Jack Harris.
MISH
The atelier of haute jeweler Mish Tworkowski is as opulent as his creations. Tucked behind a set of lavender-colored doors, the space features walls hand-painted to resemble petrified wood; tufted sofas, art deco settees, and pale suede walls. All this complements Mish's intricate jewelry — coral cabochons, South Sea pearls, precious and semi-precious stones — which are frequently found on the fingers of the famous and fabulous.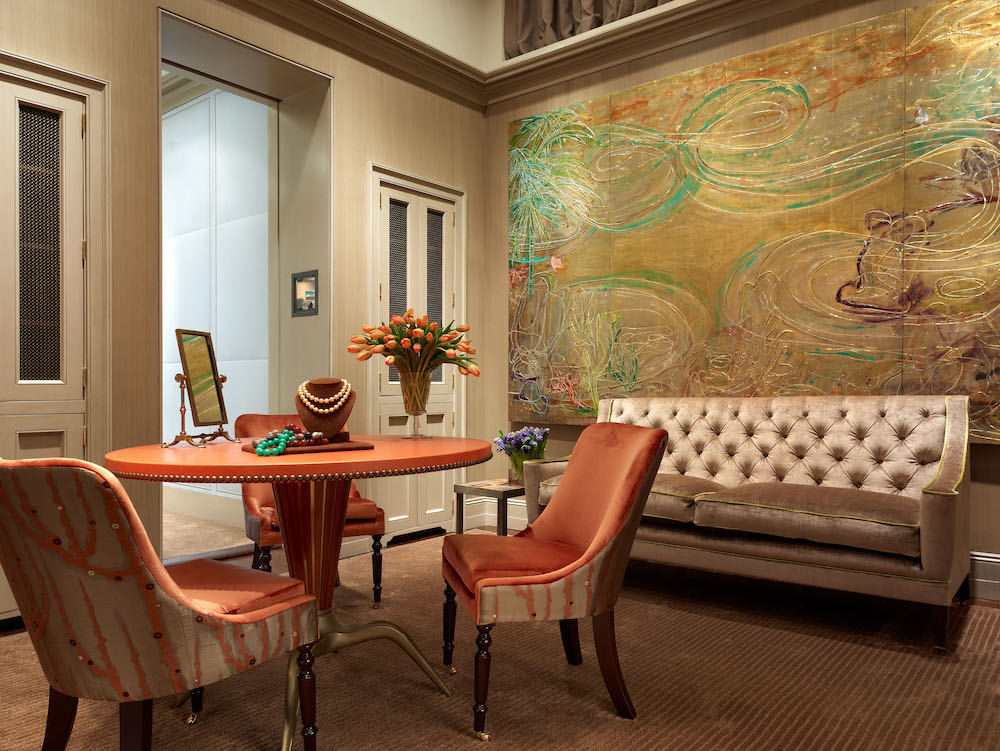 ATLA
Let Cosme, Enrique Olvera's award-winning restaurant in the Flatiron, have the gravitas. Atla, its younger, hipper sister, is where the party's at. Helmed by Daniela Soto-Innes, San Pellegrino's 2019's Best Female Chef, Atla's kitchen churns out plates of bright, herby guacamole hiding under crisp purple tortillas, cauliflower al pastor tacos, and flaxseed chilaquiles to a stylish crowd basking in the sun streaming through the large windows and the club-like vibe at night. The bar's list of mezcals, rarefied and voluminous, is among the most interesting north of Houston, or the border.
LAFAYETTE
Chef Andrew Carmellini's version of a Parisian grand café occupies the cornerstone of Noho and is, fittingly, the epicenter of the community. In the mornings, regulars fill the bakery for croissants, coffee, and fresh juices. By lunch they move to the graceful leather banquettes in the plant-and-brass-filled room (designed by Roman & Williams) and at night, they occupy the bar. Carmellini, of Locanda Verde fame, tilts toward France, with a standout brisket burger with mushroom duxelles, plats de mer overflowing with oysters, shrimp, clams, and lobster, and riffs on rarely seen classics like scallops Veronique.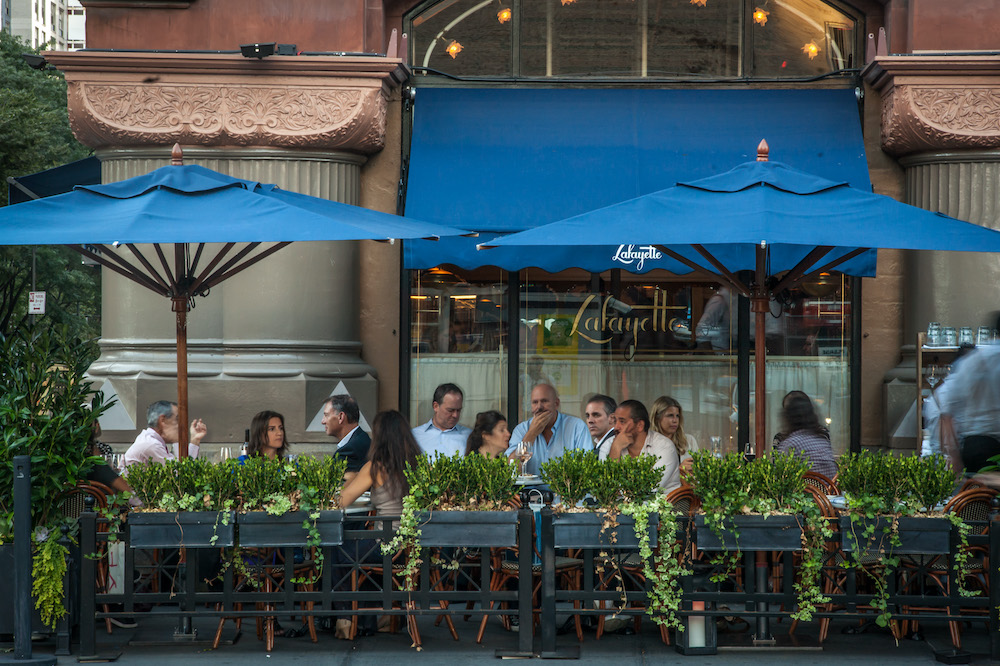 SHOWFIELDS
Have you ever seen an ad for a utopian-seeming online product that's so vague, you're not quite sure what it is? Whether it's eyeglasses or cryptocurrency or a new dating app? Find out at Showfields, a "revolutionary" retail market of start-up brands. Here you'll find direct-to-consumer labels like Quip, Buffy, and Sum, which sell toothbrushes, comforters, and phone chargers, respectively. Each brand is represented in a little tableau, not unlike the American Museum of Natural History, but for future-tech instead of dinosaurs.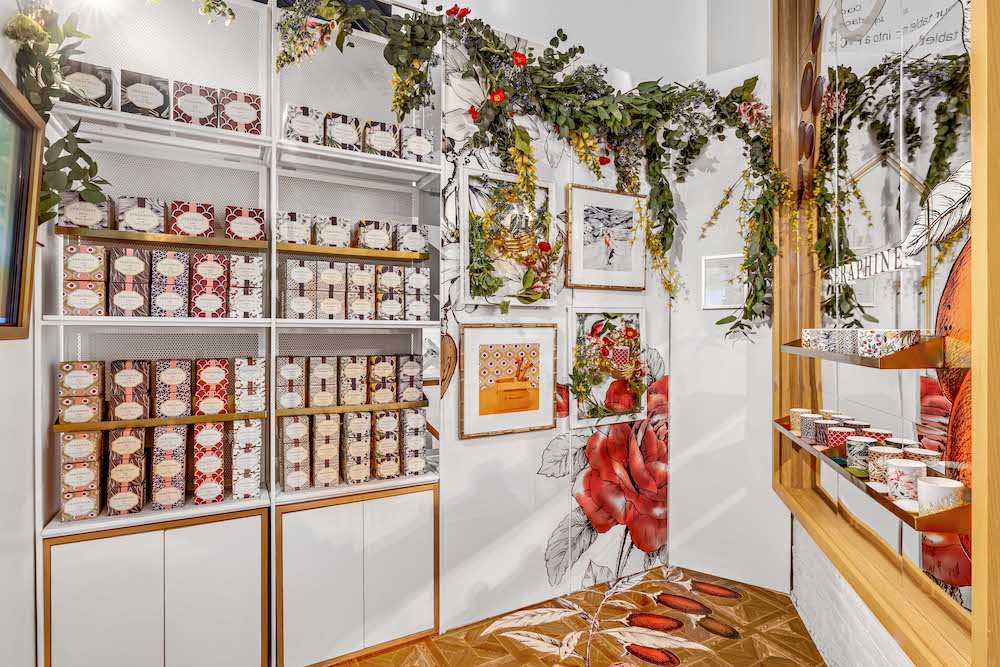 LEVAIN
Open for pickup and delivery
It used to be you'd have to travel above 14th street for the city's gooiest, densest, most addictive cookie. No longer. For the last twenty years, Levain Bakery has done a small number of large things very well. Their four cookies — Chocolate Chip Walnut, Dark Chocolate Chocolate Chip, Oatmeal Raisin, and Dark Chocolate Peanut Butter Chip — were over-the-top, puppy-sized gut bombs that undid a year at the gym in one sitting. They are worth it. But the opening of their new NoHo bakery brought with it the introduction of a new flavor, the Two Chip, a double-chipped chocolate cookie that has already drawn long lines along Lafayette.
10 BOND STREET
This boutique residence is a modern interpretation of the loft spaces for which the neighborhood is known. Designed by renowned architect Annabelle Selldorf, the building's 12 units offer a mix of floor plans including a penthouse and townhouse. The minimalist aesthetic — Douglas-fir floors, bathrooms laid with white marble, and eight-foot windows — caught the eye of supermodel Gigi Hadid, who reportedly bought into the building in 2016.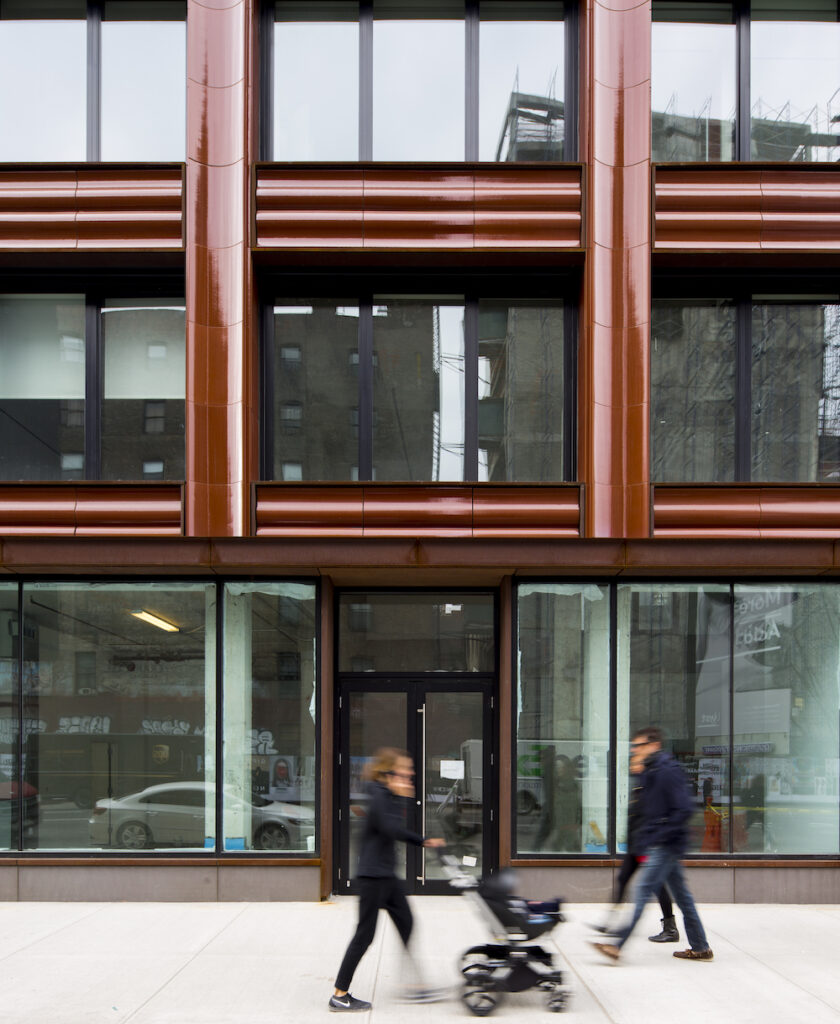 40 BLEECKER STREET
The most eye-opening amenities offered in this 2019 development may come from its retail tenant, Clean Market, a wellness concept whose services almost sound like medical treatments. For example, building residents can avail themselves of in-home intravenous vitamin drips as well as delectations delivered from the organic cafe, although other services (like cryotherapy and infrared saunas) are presumably less portable. The strikingly contemporary facade contains interiors designed by Ryan Korban that evoke the serenity of a five-star hotel spa.