New York City has a rich assortment of desirable neighborhoods, but none whispers "quiet wealth" quite like Sutton Place.
The elegant hamlet — sometimes compared to London's Belgravia — is bound by 59th Street, 53rd Street, First Avenue, and the East River. If the district seems remote now, you can imagine how far flung it was in 1875 when clipper ship magnate Effingham B. Sutton built townhouses near the rocky bluffs overlooking Blackwell's Island. People of modest wealth enjoyed the view until slaughterhouses, breweries, and a coal yard overtook the riverbank and tenements sprang up. Then, in the 1920s, patrician reformers Anne Harriman Vanderbilt, Elisabeth Marbury, and Anne Morgan had the audacious idea of living near the downtrodden, and they rebuilt Sutton's broken-down brownstones. The New York Times scoffed at their personal urban renewal project, branding it the "Amazon Enclave"; indeed, Marbury and Morgan were queer pioneers. But the Amazons' social rank (they also cofounded the Colony Club) lured developers to build stately co-op buildings nearby — five designed by Rosario Candela.
The incongruity of rich and poor dwelling cheek by jowl made the "Golden Ghetto" fodder for the 1936 screwball comedy My Man Godfrey and Sidney Kingsley's 1937 drama Dead End, progenitor of the Dead End Kids. Gentrification eventually scrubbed away the slum. By the 1950s, Sutton Place — to quote no less an authority than Holden Caulfield, who visits a former teacher there in The Catcher in the Rye — was thoroughly "swanky." Betty Grable, Lauren Bacall, and Marilyn Monroe picked 36 Sutton Place as their base camp in 1953's How to Marry Millionaire. In real life, Monroe and her then-husband Arthur Miller bought the penthouse at 444 East 57th Street, where they entertained the likes of Cary Grant and the Duke and Duchess of Windsor.
Other show folk settled on Sutton Place — Lillian Gish, Bobby Short, Sigourney Weaver, and even Freddie Mercury. Literary and media types have included E. L. Doctorow, Clay Felker, Henry Luce III, and Tina Brown and Harry Evans. Bill Blass, Carolyne Roehm, Kenneth Cole, and John Fairchild have been among the fashion set. Snootier co-op boards have held the line against celebrities, Jews, gays, people of color, and diplomats immune to U.S. prosecution. Even so, some actual scoundrels have crept into the 'hood, among them Ponzi schemer Steven Hoffenberg, financial fraudster Raj Rajaratnam, and "Preppy Killer" Robert Chambers.
Some co-op-phobes have found refuge in Sutton Place's original row houses. Actress Miriam Hopkins let out No. 13 to Judy Garland, Garson Kanin, and Jules Stein. Architect I. M. Pei continually tinkered with No. 11 during his 45 years there. No. 3 has served as the residence of every United Nations secretary general since Kurt Waldheim. Ketchup-rich philanthropist Drue Heinz sold Anne Vanderbilt's former home at No. 1 for $13 million in 2019 to Costume Institute curator Andrew Bolton and his partner, designer Thom Browne.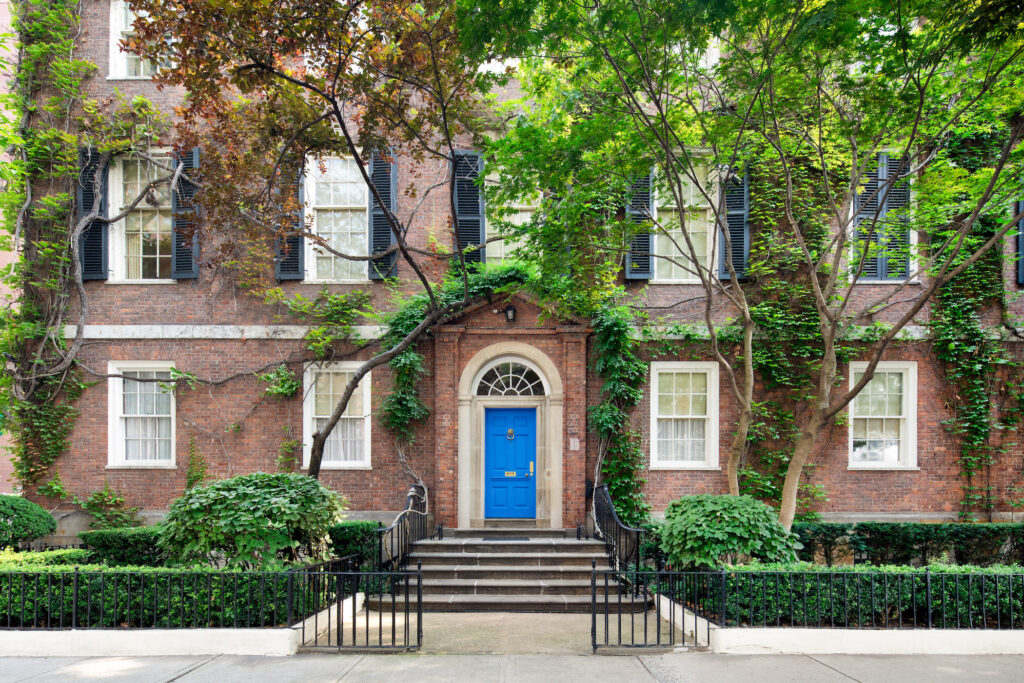 More townhouses lay tucked around the corner on far 58th, aka Sutton Square, where residents have included studio boss Jack Warner and shipping tycoon Aristotle Onassis. Hidden at the end of the square are six houses on Riverview Terrace, a gated cobblestone lane. The cul-de-sac also features the vest-pocket park where Woody Allen and Diane Keaton watched the sun rise over the Queensboro Bridge in Manhattan. (Allen had to bring his own bench for the scene; you'll find two there today.)
The price of living on Sutton Place has naturally tilted its demographic toward the gray-haired, who cherish its low-traffic sedateness. More recently, young families have started to appear, thanks to a few rental buildings. But, while venerable Suttonites may tolerate baby buggies, they have resisted the city's plan to extend the East River esplanade through Clara Coffey Park.
"Many residents feel it will change the neighborhood's character because you have bicyclists from outside the neighborhood," said Sutton Area Community president Charles Coutinho. "There have been near accidents with elderly people."
Sutton Place proper is almost completely unblemished by retail businesses. But its residents have come to depend upon a few nearby establishments.
THE RIVER HOUSE
No building looms as high in status as the River House at Sutton Place's south end — as famous for the Astors, Whitneys, Roosevelts, and Rockefellers who've lived there as for its rejects. (Among the spurned: Ms. Keaton, Gloria Vanderbilt, Joan Crawford, and Richard Nixon.) When it was built in 1931, one selling point of the 26-story Art Deco tower was its "home club," whose wharf allowed residents to dock their yachts. (Legend claims that power broker Robert Moses built the FDR Drive — sinking the marina — as payback for the WASP nest's alleged anti-Semitism.) Maritime motifs still adorn the River Club, whose members enjoy an indoor pool, tennis and squash courts, a restaurant, and overnight accommodations. The club faced closure in 2013, when River House's board tired of covering its losses. (That year, the club's 700 or so members, many of whom don't live in River House, reportedly paid about $10,000 in annual fees.) The Club ultimately bought its 62,000-square-foot-space for $45 million. Since then, members have invested in their athletic facilities and freshened the décor.
Like the River House's board, which in 2013 approved Kill Bill star Uma Thurman, the governors of "New York's Preeminent Family Club" are said to have liberalized their screening standards. But one must still be sponsored by a current member.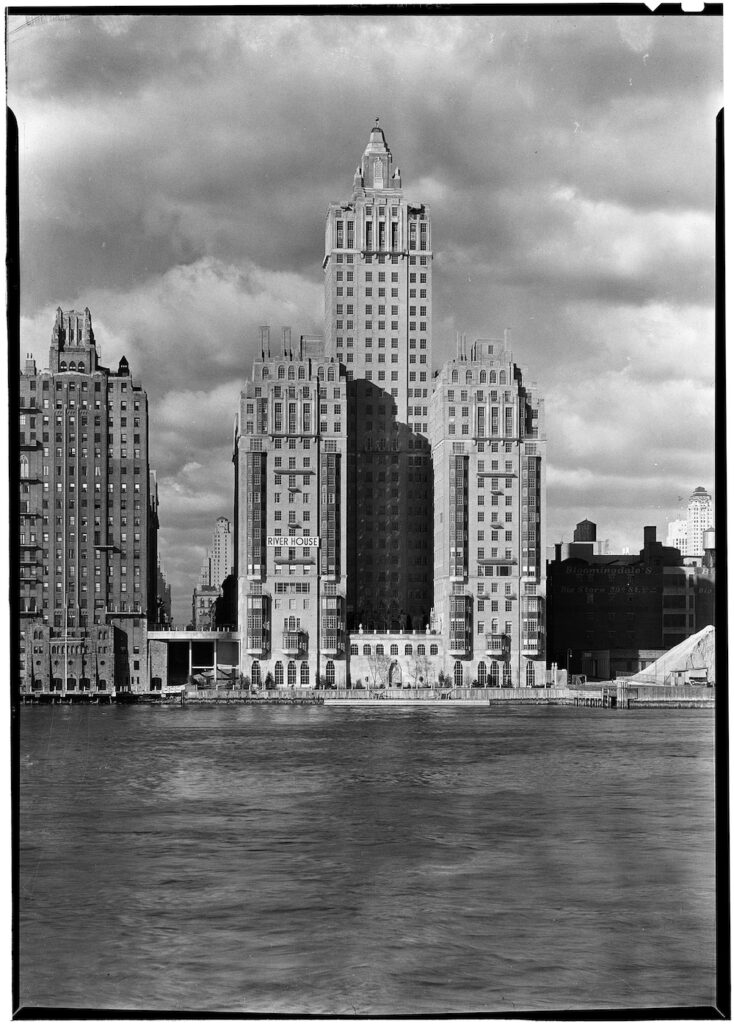 TOWN TENNIS CLUB
If you prefer a doubles game with a little less hauteur, the Town Tennis Club may be for you. Wimbledon winner Sidney Wood cofounded Town in 1954 with six-time Grand Slam champ Don Budge. Its three courts (two Har-Tru, one all-weather) sit atop a garage where FBI agents used to park. Bill Tilden, Pancho Gonzales, Arthur Ashe, Jimmy Connors, Monica Seles, Jim Courier, Serena Williams, and Roger Federer are among the greats who've played at Town. The club's 125 members also gather for dinners, yoga classes, and Scotch tastings. The length of the waiting list "depends on the day," said general manager Thomas Fitzpatrick.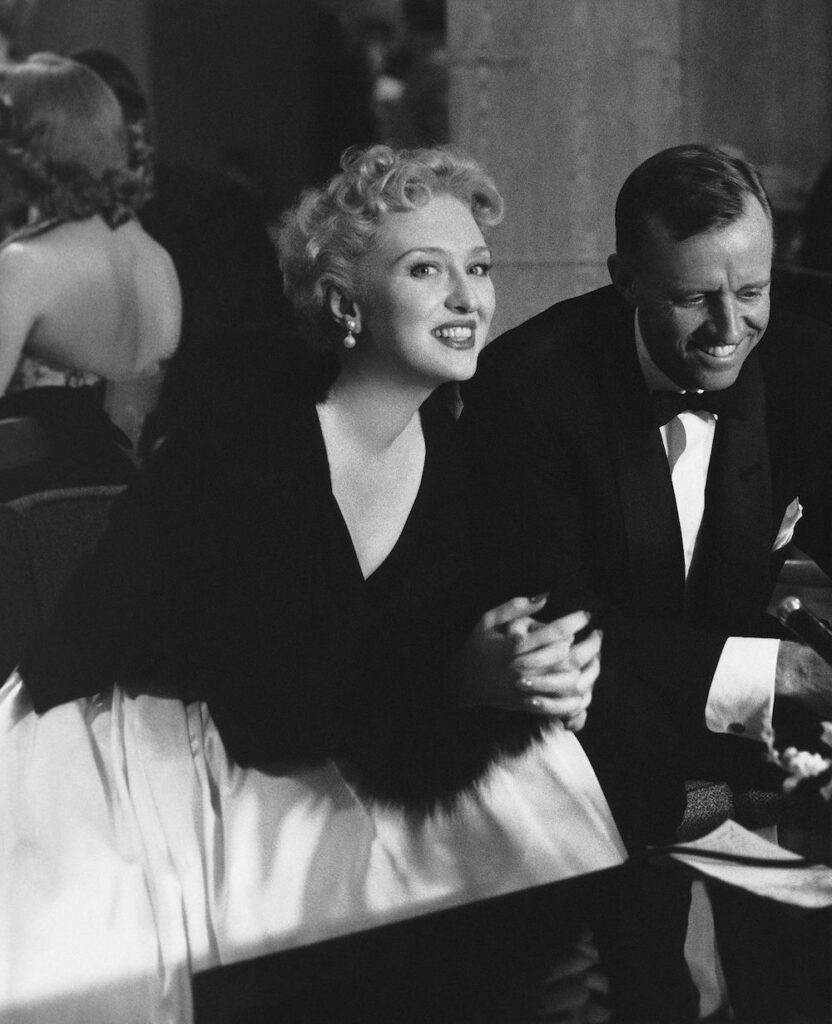 PHILIP COLLECK LTD.
In a neighborhood where the ghosts of decorators Elsie de Wolfe (the companion of Elisabeth Marbury), Valerian Rybar, and Betty Sherrill still linger, you know Suttonites take their English antiques seriously. Diana and Mark Jacoby have carried on the 83-year-old business of Philip Colleck since his death in 1987. In 1999, the Jacobys found the perfect antiquarian showplace at 311 East 58th Street, a brick house built in 1853 by Abijah Pell. "We love Sutton Place," said Diana. "You feel like you're in your own little village." The couple has an annual garden party to exhibit their latest chinoiserie. It's worth stopping by to see the white 1857 house next door, which over the years has served as the home of the Humane Society, a Czech restaurant, Oleg Cassini's Le Club (favored by Donald Trump), two more restaurants, an artist's studio and, once again, the Humane Society.
YE OLDE CHEESE, SPECTACLES, AND DRUGS
Longtime Suttonites are creatures of habit, loyal to mom-and-pop shops that treat them like family. The Ideal Cheese Shop is not a Monty Python sketch but, rather, a dispensary of more than 250 varieties of dairy deliciousness from 17 countries. Founded in 1954 by the Edelman family, it's now run by Julius Benetti and his son, Michael. "We're in walking distance from the United Nations, so we have an international clientele," said Michael. They also carry olive oil, vinegar, pastas, jams, and charcuterie.
Founded in 1885, Clairmont-Nichols Opticians is the oldest eyewear store in Manhattan. For the last 52 years, it's been operated by the Malsin family at 1016 First Avenue. Ignoring the online convenience of Warby Parker and GlassesUSA.com, customers troop into Clairmont-Nichols, sometimes from out of state. "We don't have a corporate overlord," said third-generation owner Scott Malsin. "We own our own laboratory. It's a way to ensure quality and not charge more than we have to." Specializing in Zeiss lenses, the store stocks designer frames, as well as binoculars and telescopes. The staff happily helps walk-ins who don't buy anything. Scott recently spent much of an hour fixing the glasses of a legendary actress. "Afterward, she offered me a tip. Of course, I declined it."
Founded in 1897, Pollock & Bailey Pharmacists makes free deliveries, as it often did to "Mrs. A. Miller," aka Marilyn Monroe. (Drugstore receipts auctioned in 2016 record her orders for vitamin B1 tablets, a bedpan, nasal jelly, Revlon eyeliner, and the barbiturate Amytal.) Like Marilyn, today's customers value the drugstore's "personalized service," said Charlene Schwartz, an employee for more than 40 years. "You can talk with the pharmacist." The store also carries gifts like scented candles, holiday plates, and stuffed animals. Novelist Barbara Taylor Bradford "would buy a thousand things and ask me to bring them to her car," recalled Schwartz. "I said, 'Excuse me?' But I did it!"
STAND BY EATERIES
Sutton Place doesn't have a lot of walkable restaurants, but a few have endured. Henry and Nancy Kissinger stroll over from the River House to Jubilee, a French bistro now in its 27th year. Luc Holié, an Académie Culinaire chef, takes pride in his carré d'agneau rôti and 10 preparations of moules. His wife, Ilda, oversees a wine list acceptable to the most finicky French attaché. President Emmanuel Macron lunched there in 2019. Ilda knows her regulars well: "I've seen people in strollers who are now getting married."
Florentine chef Pino Luongo, whose empire includes Il Cantinori, Le Madri, and Coco Pazzo, opened Morso to play with the idea of "small bites." He admits "this sleepy little neighborhood" was slow to appreciate his concept. But the restaurant's large terrace worked perfectly during the COVID lockdown. "We have a large percentage of female customers," said Luongo, who personally supervises the kitchen. "Women tend to eat differently. They like to have more choices that they can nibble and share." Morso turned 10 in September.
Michael Chow now has restaurants from London to Vegas, but his Mr. Chow on West 57th remains special to him. When he opened it in 1979, he once said, "I hit the jackpot." The location became a magnet for the art world, notably Andy Warhol and Jean-Michel Basquiat. It helped that "M" and his charming wife, Tina, lived upstairs. "The parties in those days were crazy," said general manager Miguel Gonzalez. Today, though Chow lives in California, Gonzalez believes Mr. Chow–57th is "a one-of-a-kind place. It's had its ups and downs. But a new generation of artists has discovered it. And old customers have returned. Larry Gagosian was just here!"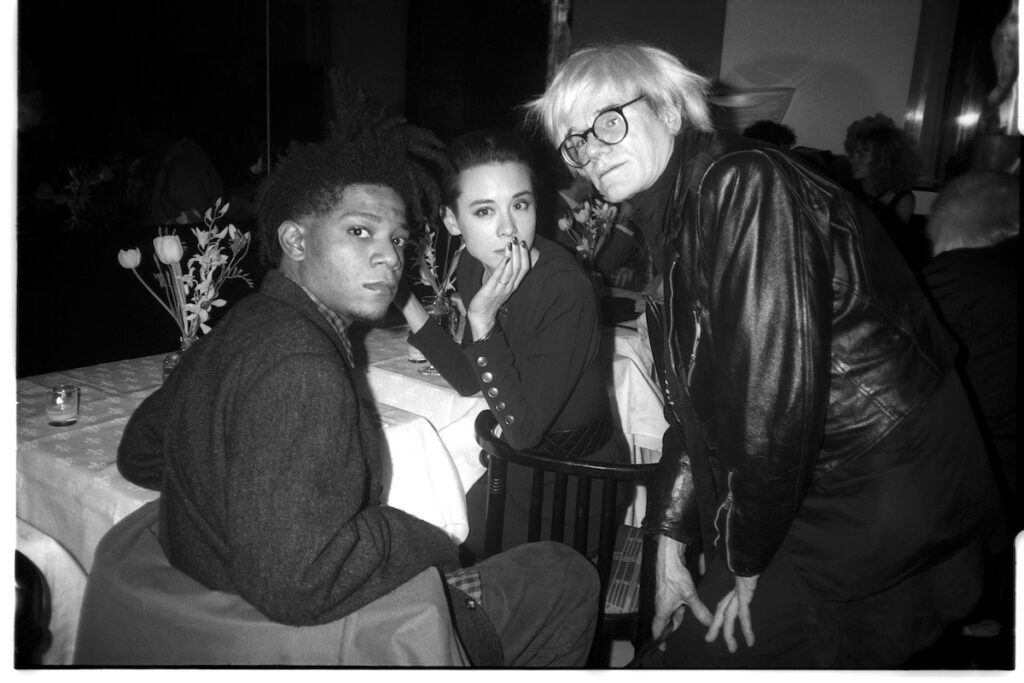 NEARY'S
It's good that Sligo-born Jimmy Neary didn't know three bars had failed at 358 East 57th Street when he opened Neary's on St. Patrick's Day in 1967. He might never have launched what has become one of New York's most revered shebeens. The crowd at Neary's has included three U.S. presidents, most of New York's governors, and most of the city's mayors, as well as the likes of Joe DiMaggio and John Glenn. Among its eminent Hibernians have been Maureen O'Hara, Cardinal Dolan, numerous Kennedys, and Mary Higgins Clark, who has slipped Neary's into several of her novels. "We also get our share of billionaires," noted Neary. "I never put them together."
From the start, Neary insisted that gentlemen wear jacket and tie. The "Irish '21' Club" has relaxed its dress code, but its red leather banquettes and Waterford crystal remain. "During the lockdown, we did a complete renovation," said Neary. "And we changed nothing!"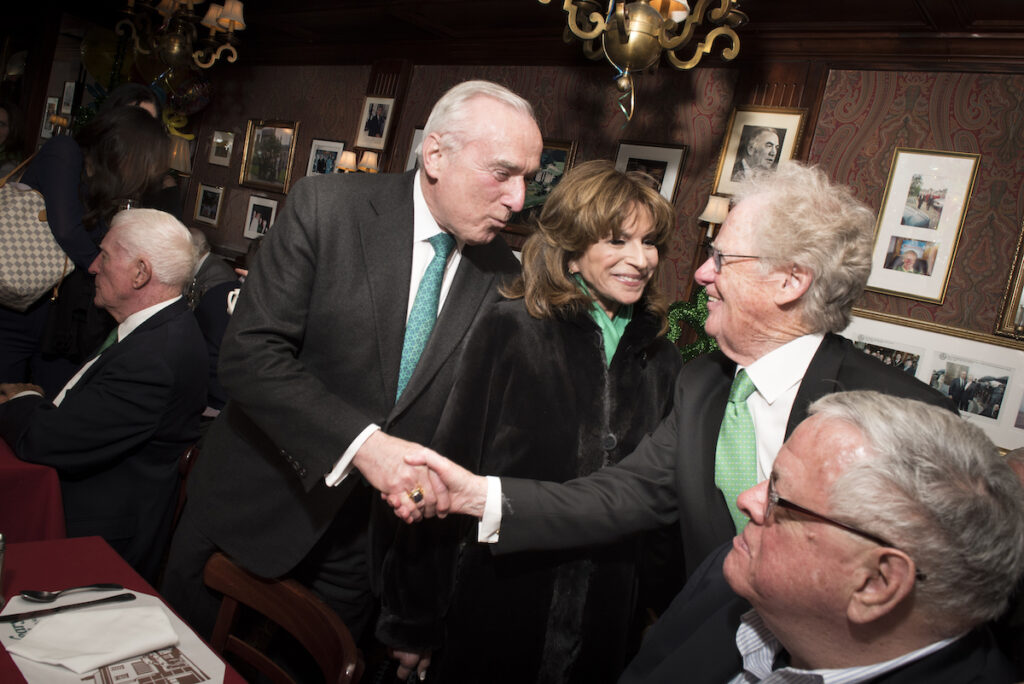 The surf and turf menu is also unreconstructed, but that doesn't keep some neighborhood folk from eating there seven days a week. "This is their kitchen," said Neary.
The main draw is its gregarious proprietor, five-three and almost 91. The publican, who professes to have never tasted alcohol, said, "We watch out for our customers. If they've had one too many, we walk them home. If they're driving, I take the keys off them.
"I meet everybody who comes in. I don't know how my late wife, Eileen, put up with me. I was never home. But I love it. I've never worked a day in my life."