No shirt, no shoes, no cell phone service: welcome to another summer on the shore of some of America's most expensive real estate. The Hamptons' famous dunes and walk-ways are undeniably beautiful, but like so much else in this billionaires' playground, they also present some challenges. Just like the idiosyncratic collection of villages, hamlets, and historic towns (some dating to the 1600s) they border, each local beach has its own distinct personality and rules.
Parking permits are the reason visiting a Hamptons beach can be complicated and pricey. Police are ever ready to hand out fines to violators, and navigating which beaches are "town" and which are "village" can confuse even a local.
This year, a Southampton Village summer visitor pass will run you a cool $500 for the season — up $50 since last year. The Town of Southampton ($400 for summer visitors) governs township beaches from Westhampton to Sagaponack, including Sag Harbor, while the Village handles eleven beaches along Gin Lane, Meadow Lane, and Dune Road. Proof of year-round residency will get you a pass for free, so this year, with an influx of New Yorkers taking refuge on the East End, the demand is especially high. Day passes are available at some, but not all, at around $50, and hotels and bed-and-breakfasts will often keep a stock to offer guests. There may be a parking spot if you look hard enough (try Saint Andrew's Dune Church or Road D Beach), and it often pays to ask a local or ride a bike.
SOUTHAMPTON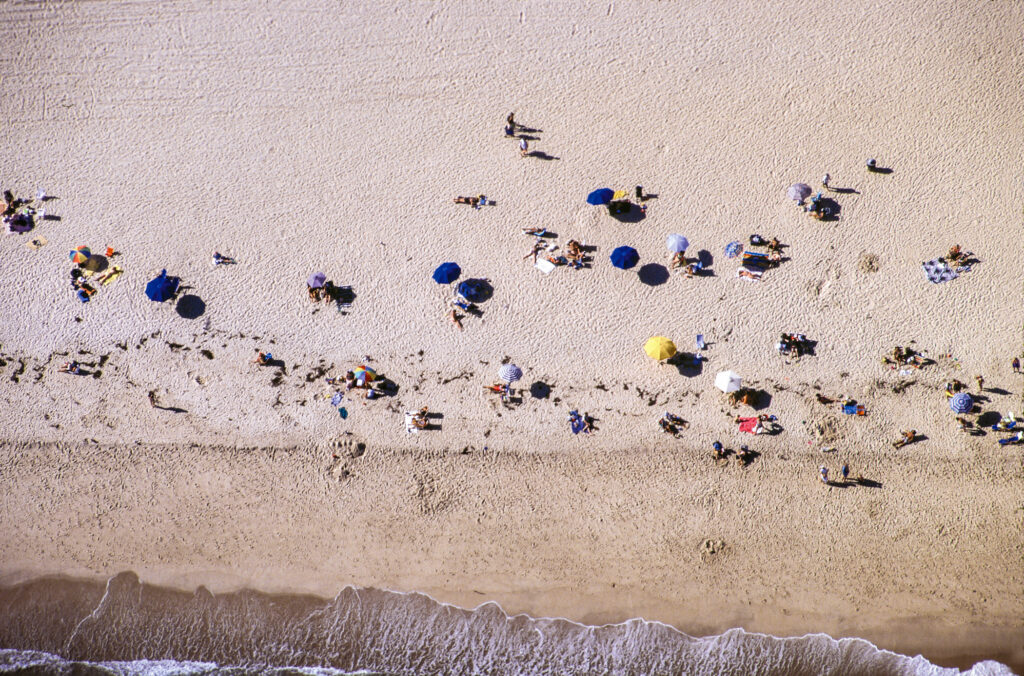 There's a good reason Coopers Beach (268 Meadow Lane) often lands on lists of the country's best beaches. The ample parking lot fills up fast (daily passes are available) as crowds flock to this expansive beachfront with vigilant lifeguards. Chairs and umbrellas are available to rent, showers and restrooms add to the convenience, plus — big local news! — a new cell phone tower will now keep you bathed in electromagnetic radiation in addition to those solar rays. The Coopers Beach Café, which will text you when your order is ready, serves elevated snack bar fare like mango smoothies and lobster rolls. Or try the "Katie" — fried bologna and cheese — rumored to be named after the favorite sandwich of chef Katie Lee (formerly Mrs. Billy Joel.)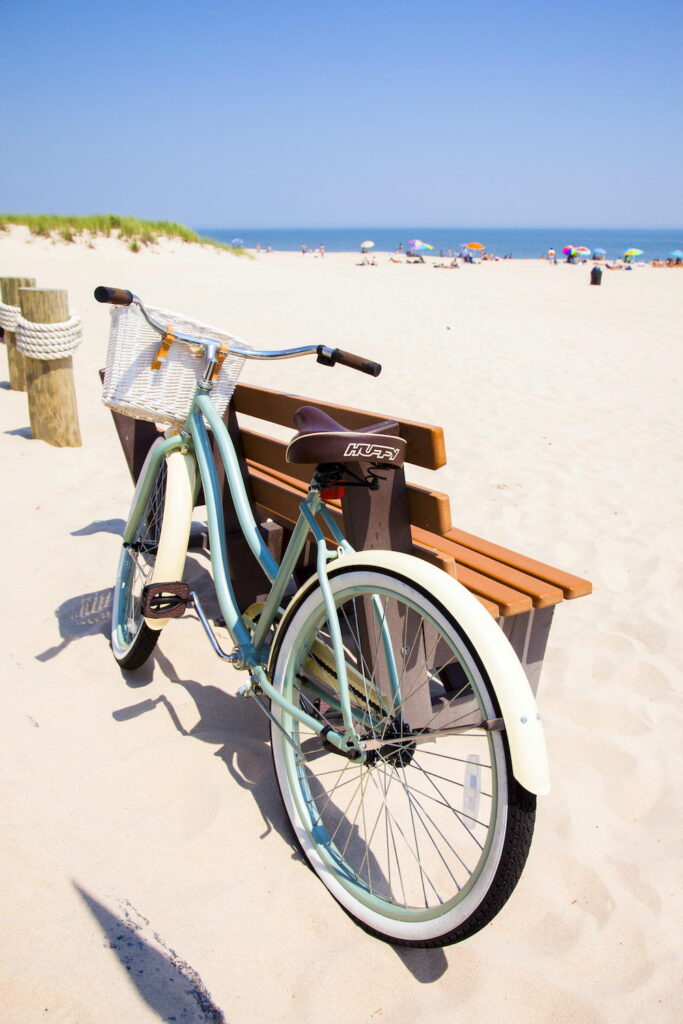 Other picturesque Village beaches are a little quieter: Cryder, Little Plains, Halsey Neck, and Wyandanch, for example, are all excellent spots to bring a blanket and people watch.
If you're looking for an even more secluded place to take a snack or a book, try the horsey hamlet of Bridgehampton. Ocean Road Beach (1251 Ocean Road) is often uncrowded. Bordering Water Mill, W. Scott Cameron Beach (435 Dune Road), also known as Flying Point, features an overlook for views of the bay and a beach volleyball court. The bay meets the ocean here, offering many options for swimming, and while there is no concession stand, a food truck is usually on hand selling snacks, drinks, and ice cream, and even rents out chairs and umbrellas. It's also managed by the Surfrider Foundation, which monitors water quality and keeps the sand clean of debris.
EAST HAMPTON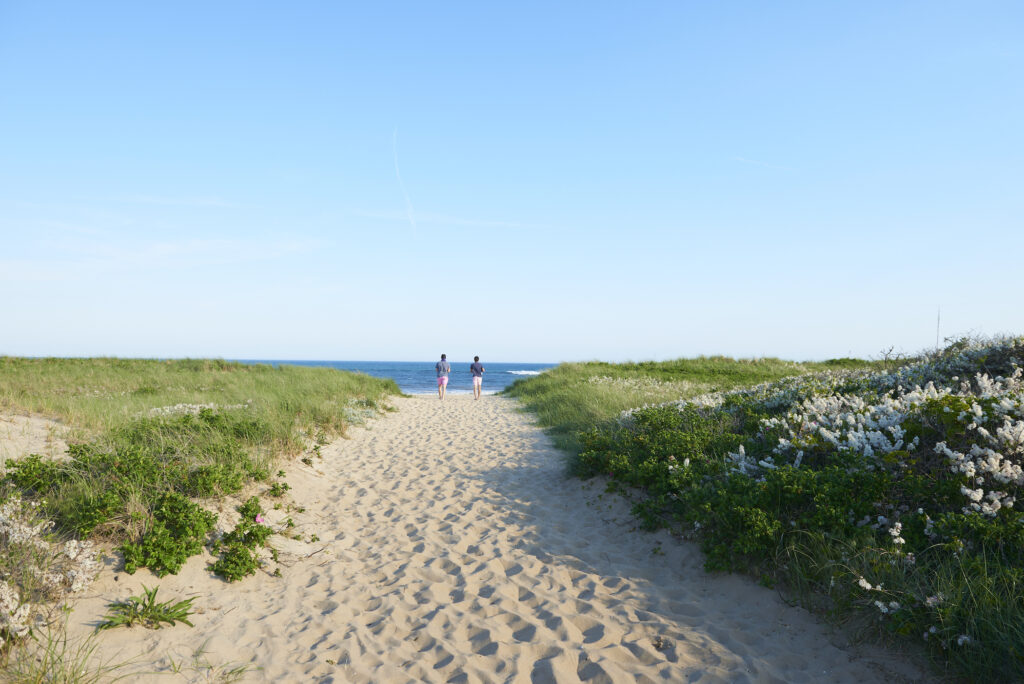 East Hampton regulates the beaches from Wainscott to Montauk and permits (Town or Village) are required here as well. Permits for nonresidents went on sale on February 1 and were sold out in nine days — a record, even for the busy Hamptons.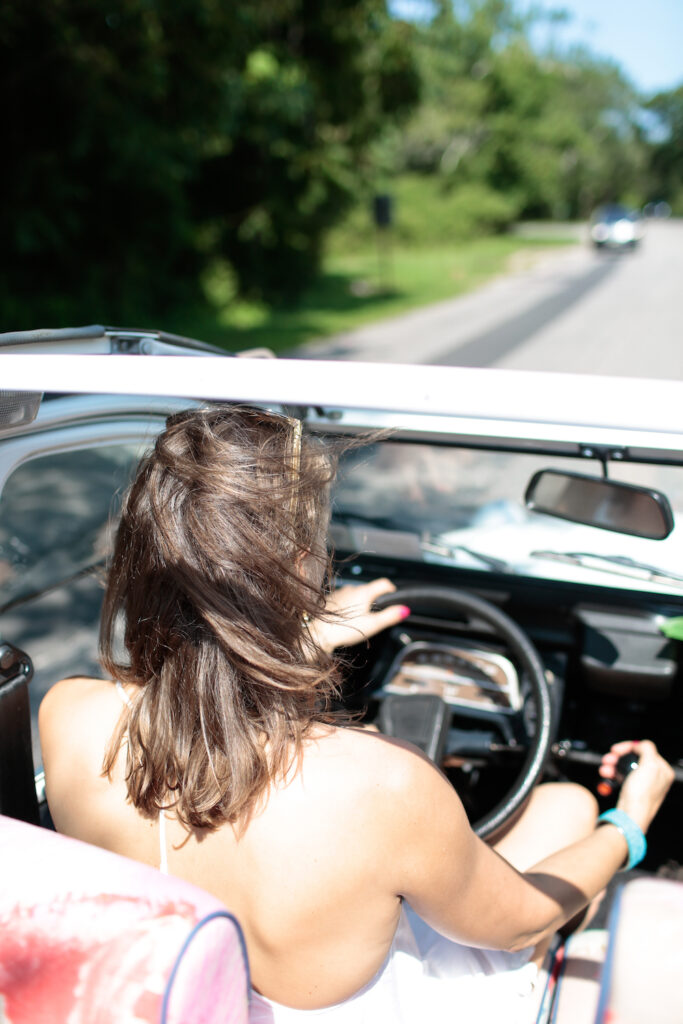 At Main Beach (104 Ocean Avenue), a recently restored, towering pavilion greets beachgoers. And a new group is running the snack bar, after (local scandal alert!) last year's Chowder Bowl suffered problems with waste and an attendant pack of raccoons. The center of the Hamptons scene, this is where sunbathers flock to see and be seen, and perhaps catch a glimpse of local celebrities like Sarah Jessica Parker and Matthew Broderick with their kids. Lifeguards keep watchful eyes on bathers here as well as Georgica Beach (219 Lily Pond Lane) and Two Mile Hollow Beach (50 Two Mile Hollow Road). Georgica offers seclusion and charm, and is off the beaten path — unless, like Steven Spielberg or Martha Stewart, you live on Georgica Pond. Nearby Lily Pond is perfect for a picnic, but be warned that Two Mile Hollow has only 40 parking spaces, so show up early.
MONTAUK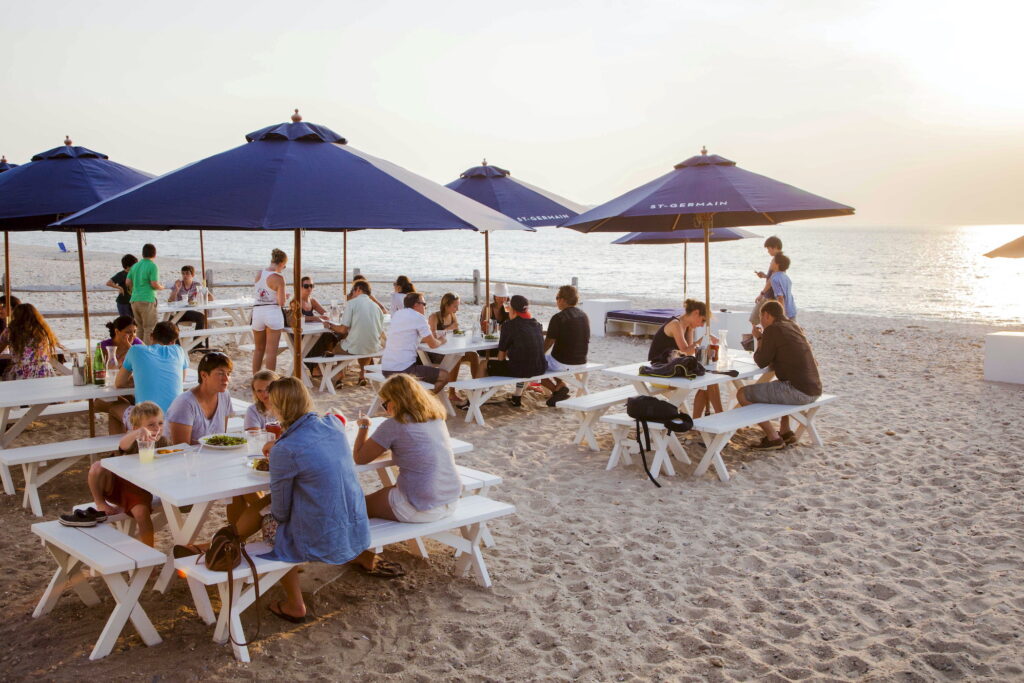 "The End," as Montauk is known, offers miles of pristine shores. Surfers are attracted by its famous swells, like at popular Ditch Plains Beach (Ditch Plains Road). Soft sand and a dramatic overlook cliff make sunbathing a treat as well (with surfers providing added eye candy). A snack shack offers healthy salads, wraps, and soft drinks, and the lifeguard training that takes place here makes it perhaps the safest spot for venturing into the deep. Even further out on East Lake Drive is Gin Beach, an idyllic spot that overlooks Block Island Sound, with a jetty for strolling and watching the boats go in and out of Montauk Harbor. What could be more perfect than that?