"We feel it's a restaurant for expats," says Judy Bellova, one half of Armin and Judy, the newest restaurant to open in the former Almond space on Montauk Highway, in Bridgehampton.
The French restaurant, which Bellova describes as Basque-inspired with Mediterranean influences, aims to give Pierre's a run for its money. The eatery features a bakery on is lower level, Le Quignon, where their "mother dough" 36-hour fermented sourdough baguettes have been flying out the door faster than one can say bonjour.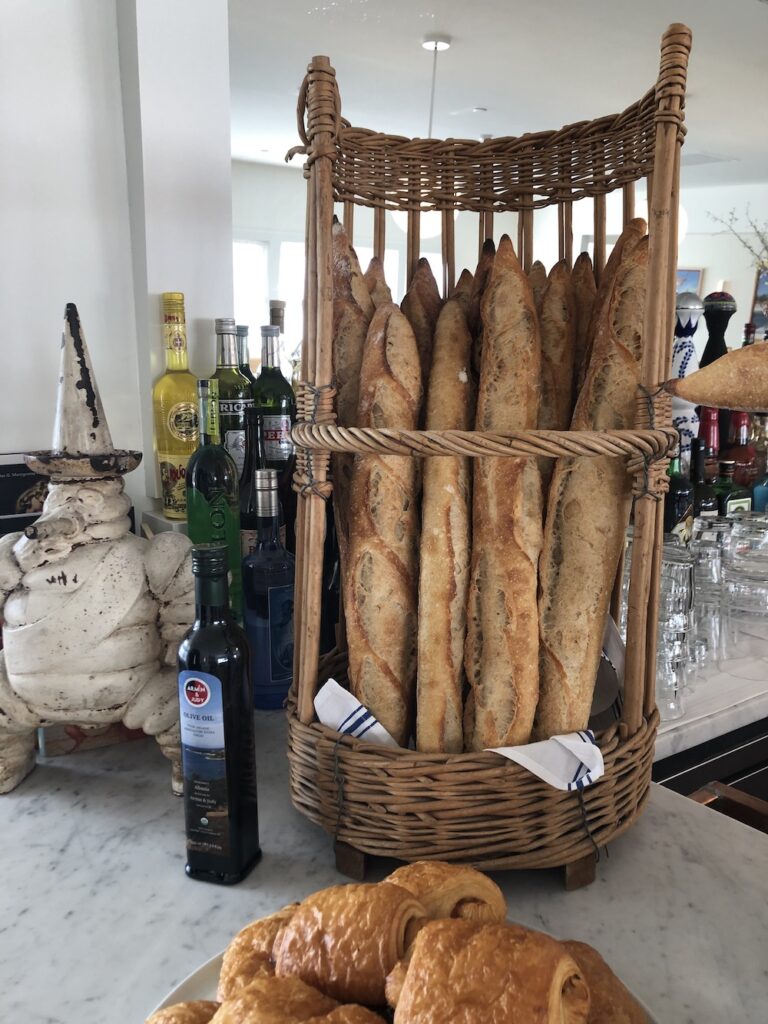 "The heart and soul of the restaurant is the bakery below," says Bellova. "It's a huge inspiration for the menu as well as a destination unto itself." Think creative twists on classics: a lemon tart layered with three different kinds of lemons, caramel-passion fruit pastry, and a deconstructed Black Forest cake. "And baguettes, brioches, and croissants like you find in Paris."
Judy and her husband, Armin, serve up farm-to-table cuisine for breakfast, lunch, and dinner all year long, serving the growing number of year-round residents who've migrated from New York and other cities. Their simple but creative dishes are made with locally sourced ingredients, including Acabonac Farms grass-fed beef, fresh catches of the day from Montauk Fish Dock, and an abundance of oysters harvested from the waters of the East End.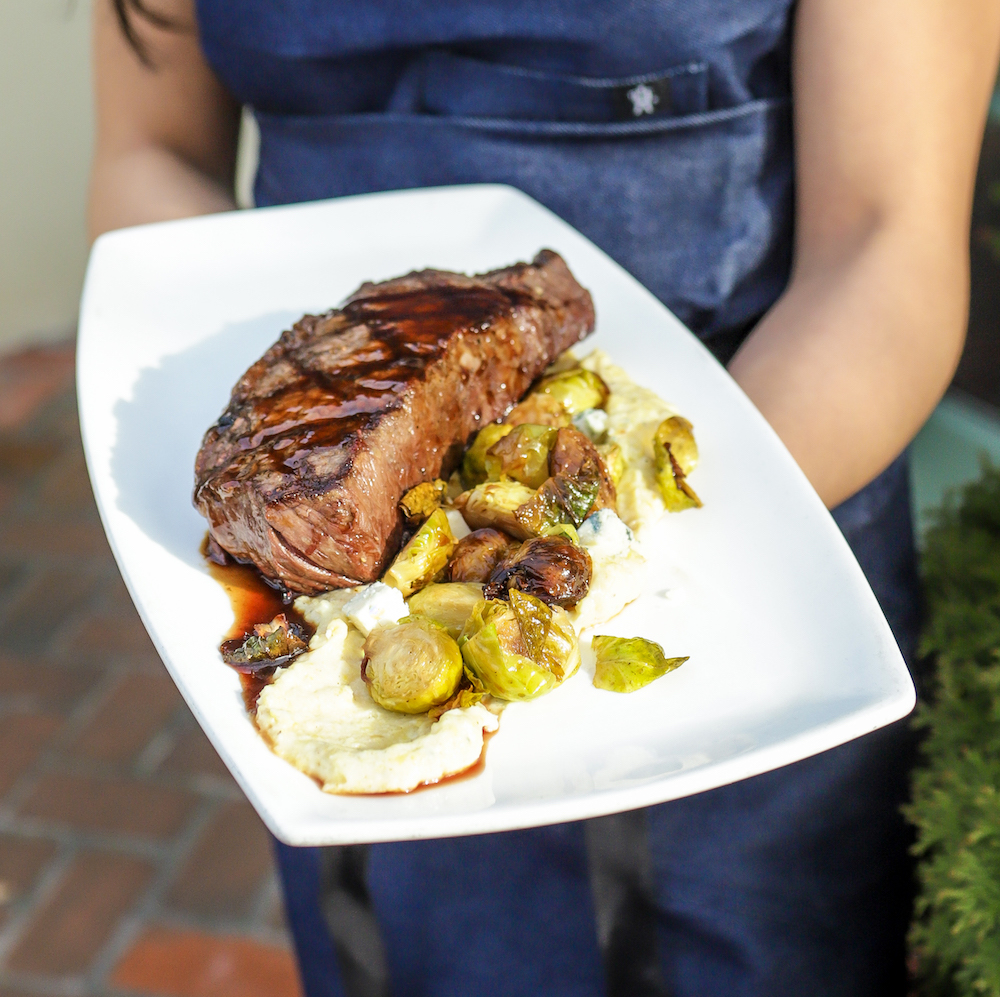 Meanwhile, the dream team behind East Hampton's Dopo La Spiaggia has taken over the former Silvers space on Main Street in Southampton. Silvers, which opened as a cigar store in 1923, will become Dopo Argento (Italian for "after silver").
Quintessential Italian fish and meat dishes and homemade pastas that draw legions of fans to their other locations in Sag Harbor and East Hampton will be offered here, as well as fresh burrata and cherry tomatoes, scallop crudo, and spicy tuna tartare.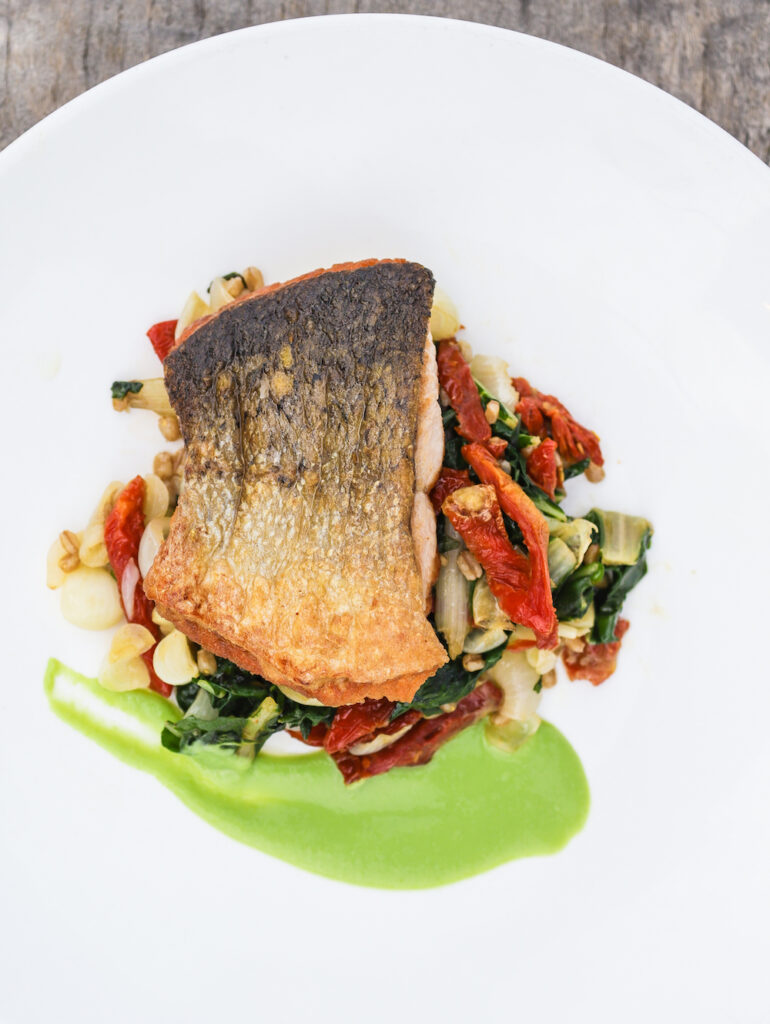 Co-owner Maurizio Marfoglia adds, "We have dishes with a light Italian touch, a full inventive wine list, and a beautiful spot on Southampton's Main Street."
As for the ambience, "the windows and décor will feature lots of plants and herbs, very light and airy," says co-owner Maria Baum, adding that the eatery will offer both indoor and alfresco dining in the style of a 1950s Italian ristorante.
With a sophisticated bar, Dopo Argento is a stone's throw from the Southampton Arts Center, making it perfect for a post-event aperitif.
Bravo!
Top Chef Take Out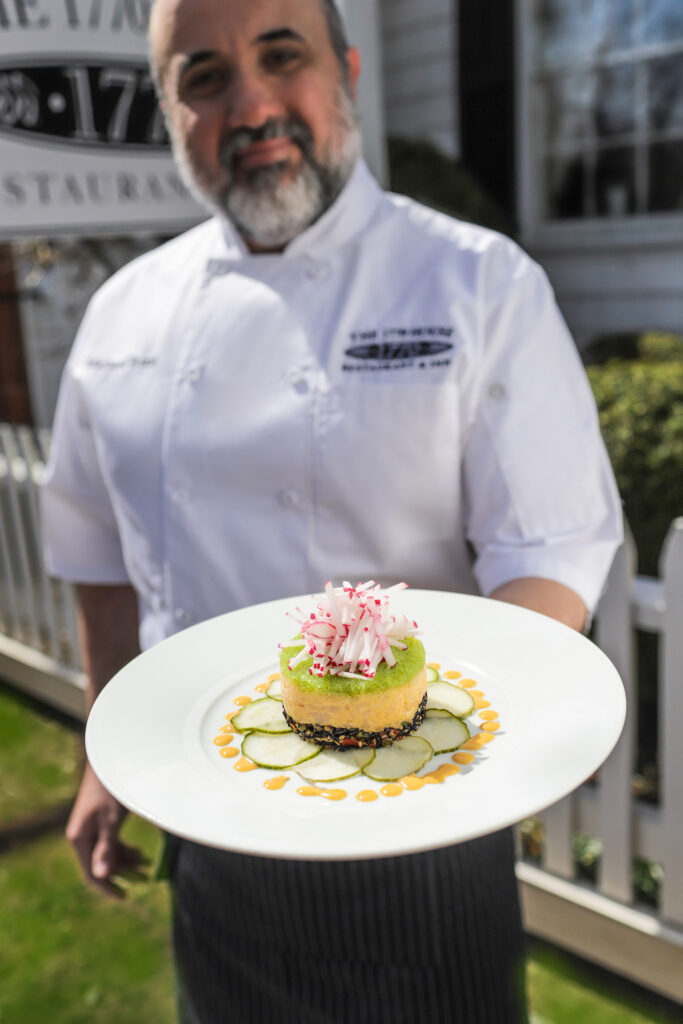 Earlier this spring, many restaurants closed their dining rooms but not their kitchens. Instead, they pivoted to curbside delivery, taking credit cards over the phone to limit personal contact.
East Hampton's well-regarded Dopo La Spiaggia launched Dopo Gogo, a menu whose most popular item we hear is the seared salmon with farro and pea puree. Nick and Toni's, an East Hampton favorite since 1988, saw patrons lining up for Wagyu New York strip with gorgonzola polenta. It also allowed patrons the option of making a donation to those in need, in lieu of leaving a gratuity.
Chef Michael Rozzi of East Hampton's 1770 House Restaurant & Inn stepped up his game with crowd-pleasers to go such as spicy Montauk fluke tartare with pickled cucumber. Meanwhile Le Charlot, in the middle of Main Street in Southampton, offered its signature French fare to be enjoyed at home.
Still Hungry?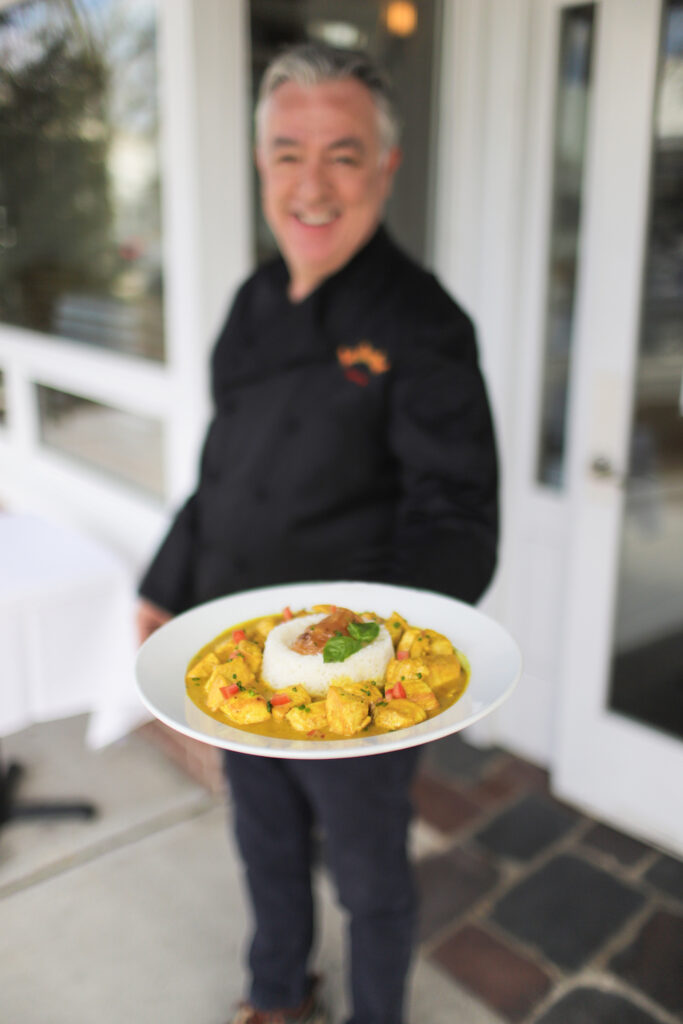 Ian Duke and David Hilty (owners of Southampton Social Club), who closed Union Cantina on Bowden Square in Southampton, moved their Union Burger Bar into its space this past spring. Next, they'll open Union Steak & Sushi, all housed in the historic building on Monument Square that once was famed Herb McCarthy's.
The folks behind Highway Restaurant and Bar in East Hampton will take over the Indian Wells Tavern on Amagansett's Main Street, keeping to a tavern theme with an updated cocktail menu.
Tony Fortuna's Upper East Side hang-out, T Bar, will return to Southampton, and other favorites such as Le Bilboquet on the Long Wharf in Sag Harbor and Moby's at East Hampton Point, as well as Montauk favorites Crow's Nest and Scarpetta Beach at Gurney's, are all returning.