The SAC Unity Festival and screening of Killer Bees
On Saturday, the Southampton Arts Center, Bridgehampton Child Care & Recreational Center, Southampton African American Museum, and the Eastville Community Historical Society will join forces to hold a unity festival.
The day will include a variety of local musical groups, inspiring speakers, food vendors and informational booths, as well as a screening of the documentary Killer Bees.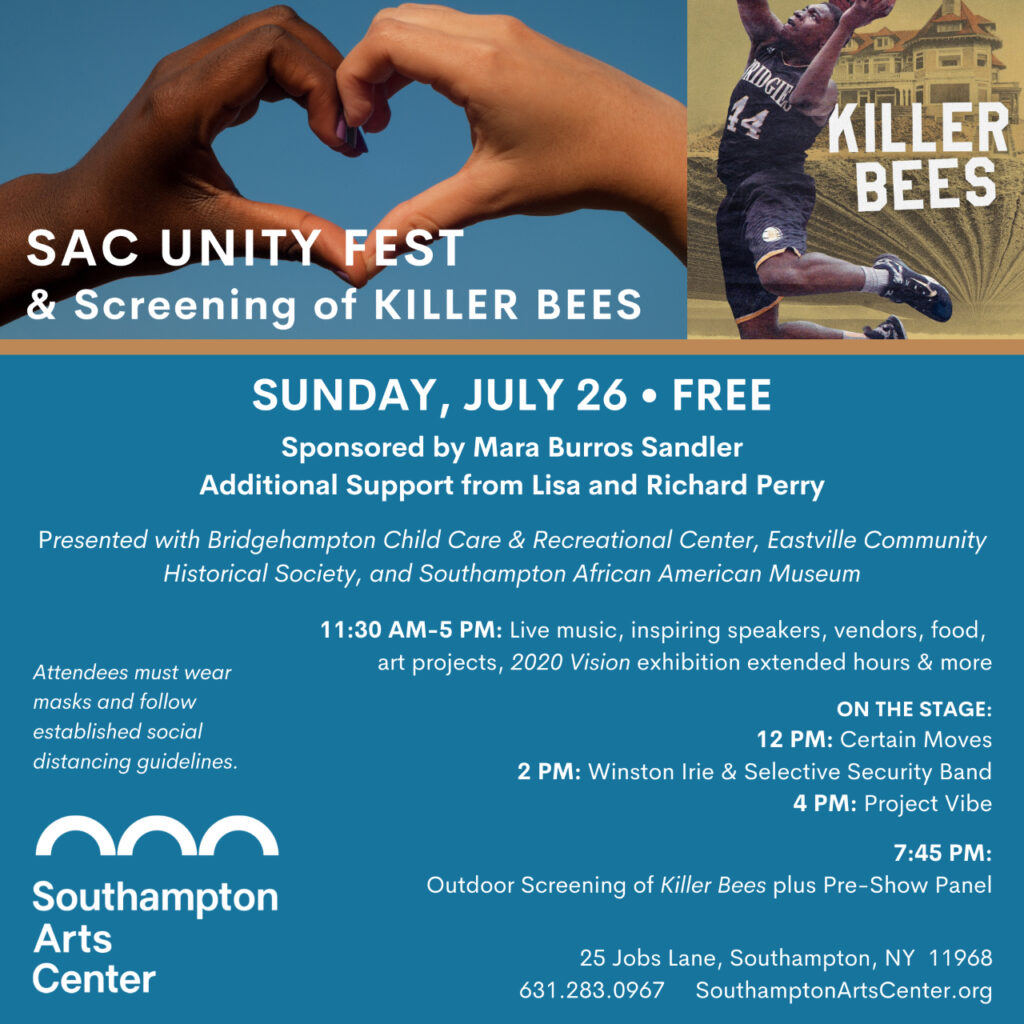 Union Sushi & Steak
New restaurant alert! This elevated take on surf and turf has officially opened in Southampton.
40 Bowden Square, Southampton, NY
631-377-3500
Alvin Valley boutique opening
Alvin Valley is inviting shoppers for masks and mojitos on Saturday night, in celebration of his new shop at 42 Jobs Lane. RSVP required.
T-Bar Southampton
T-Bar Steak and Lounge has returned to Southampton for a second summer, this time with a socially distanced patio and takeout options.
268 Elm Street, Southampton, NY
631-283-0202
www.tbar2gosouthampton.com