To understand the current state of real estate in the Hamptons, Avenue spoke to the experts, discussing trends, the effects of Covid on the market, and magnificent properties with historical pedigree, like the buzzy "Jackie O House" in East Hampton.
SALES: GOING, GOING, GONE
"When something comes onto the market that is reasonably priced, it goes immediately. We are finding ourselves with multiple bids and one in four listings end up going over ask. During Covid a lot of land was purchased—it took until now to get the houses up. There is good inventory coming on. In many cases these homes are being sold from renderings before the foundation has even been poured. Inventory is down. Everyone who did not buy a home in the last two years during Covid is still out here trying to purchase. The one thing people lose sight of is that the Hamptons are a gorgeous place to live and have historically been a great investment." —Todd Bourgard, CEO, Long Island, Hamptons, and North Fork, Douglas Elliman
"So many homes were sold during the past couple of years of Covid. Because of the interest environment and the rate lock effect, people who bought a couple of years ago are married to these historically low rates and the idea of trading up or selling and buying something else is not appealing. However, if something's properly priced and the buyers perceive it as such, it will attract a minimum of three interested parties and will sell quickly. We are less rate sensitive historically than any other market because, for starters, we are not a primary housing market. We are primarily a resort luxury market for seasonal use. Most of our buyers are cash buyers. That's not to say they are immune, but it is not as impactful as, say, a primary housing market in the middle of the country." —Nanette Hansen, Brokerage Manager, East Hampton, Sotheby's International Realty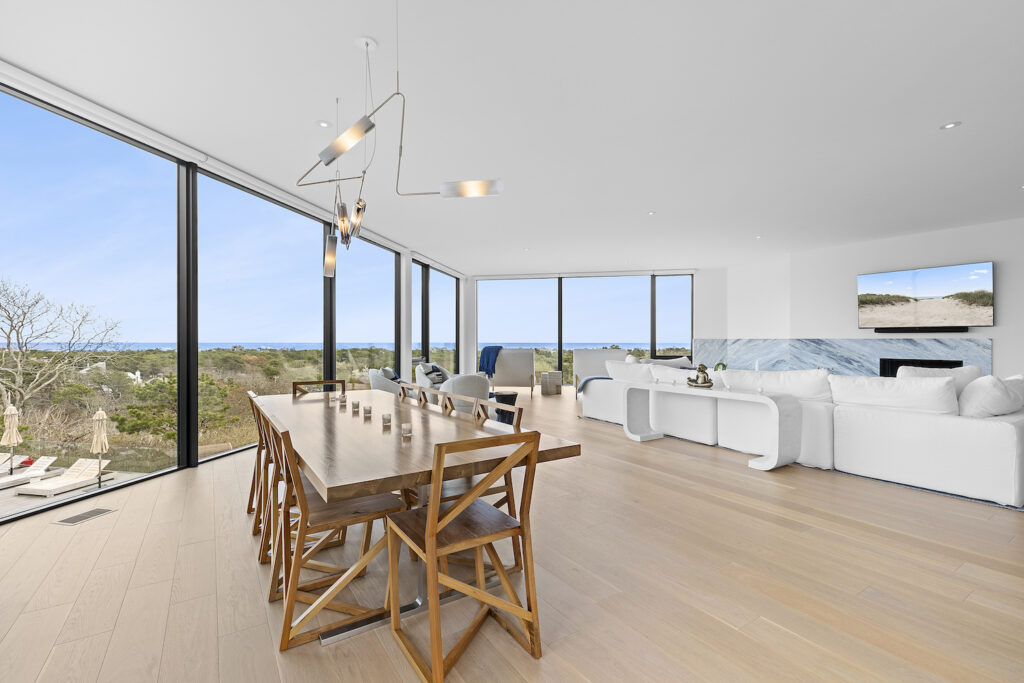 "Properties that are priced well—and by that, I mean comparable to the price of a recent close— sell quickly. In fact, they will frequently result in multiple offers, sometimes escalating to sealed bid situations. There is a story to be told; that is, despite statistics showing dollar and volume amounts lagging, demand remains strong. What the statistics do not factor in is the lack of inventory." —Philip V. O'Connell, Executive Managing Director, Hamptons, Brown Harris Stevens
"The Hamptons market boomed once the pandemic lockdown was ordered. With New Yorkers fleeing the city, we experienced a true buying frenzy — one that was impossible to sustain. Naturally, the market is transitioning. Right now, people are buying where they're finding availability. East End prices shattered records on a quarterly basis between the tail end of 2020 through 2021. Since then, prices have cooled, but overall average and median sales prices remain almost 70% higher this past quarter than they were in 2019. The market out here is a little different than the rest of the country. A lot of purchases aren't contingent upon mortgages, and buyers can almost always secure private funding. That said, while not all luxury buyers use mortgages, they are affected by the broader economy and, more specifically, the stock market. Volatility in the financial markets can have an outsized effect on the high end of the real estate market." —Ernie Cervi, Regional Senior Vice President, East End, Corcoran
THE RENTAL MARKET: GOING GANGBUSTERS
"The rental market is very strong. What has changed is a lot of people these days do not want to rent from Labor Day to Memorial Day. It is almost a thing of the past; people still do it, but now it is more likely July and August. Remember that owners want to be in their houses for a month in the summer." —Todd Bourgard
"The key to rentals is having the right property. We have a house, located at 213 Old Northwest Road in East Hampton, that is the definition of a high-end rental. Built by Phil Kouffman, its many attributes include a pickleball court. It was asking an ambitious number in what would have been viewed as aspirational for that location — a couple of miles north of town in the northwest woods. The profile for that house was an individual or family who wants a certain number of bedrooms, a lifestyle. These are people who could spend that type of money and go to the South of France or Lake Como. So it had to make sense for a rental, and it had to really offer a true experience — not just the house, but also clean linens, that top-shelf offering of the butler's pantry that's stocked with everything you need, the coffee bar. You do not have to do anything, you just bring your toothbrush and clothes. Renters are provided with monogrammed robes with the number of the house. Everything is done for you." —Nanette Hansen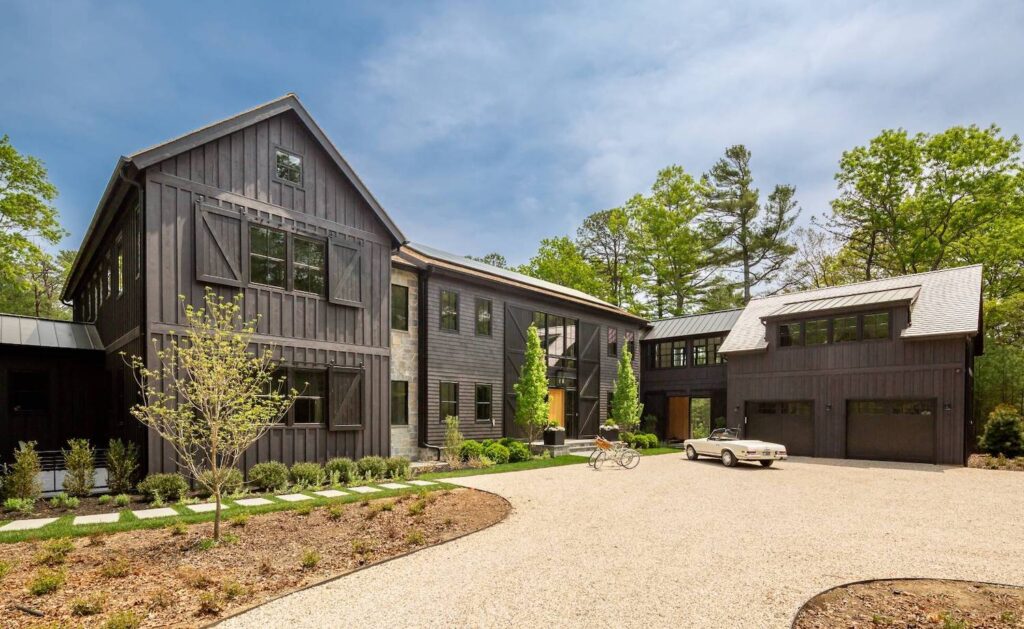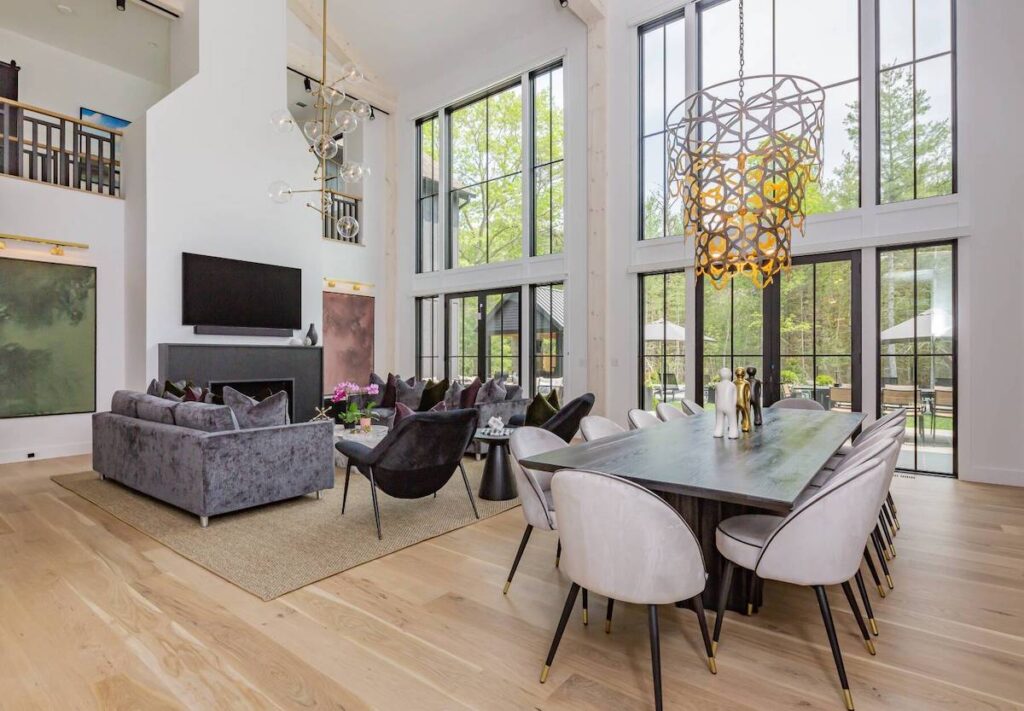 WEST OF THE CANAL: THE NEW FRONTIER
Referred to as "the Brooklyn" of the Hamptons by Nikola Cejic of Douglas Elliman, the emergence of the area known as "West of the (Shinnecock) Canal" might be the most significant movement since Jackson Pollock discovered the Springs. West of the Canal includes Remsenburg, Quogue, East Quogue, Westhampton, and Hampton Bays. Cejic first noticed the trend during the pandemic. As prices skyrocketed and space became a commodity, people realized that, for the price of a two-bedroom cottage east of the canal, they could score a house with multiple bedrooms, a pool, and maybe even a tennis court. Then there was the added value of time — during the busy summer season this could mean hours of commuting slashed in half. What had once been an unnoticed location is now a mix of dive bars, mom-and-pop stores, fine dining, elegant new hotels, and plenty of baby strollers. And, like Brooklyn, proximity to towns further east is just across the bridge.
Remsenburg is one of the Hampton's most tranquil and majestic communities West of the Canal. An historic hamlet first settled in 1712, the town was home to author P.G. Wodehouse and Marvel Comics's Stan Lee. According to Todd Bourgard, "We would get a listing in Remsenburg and we would hold on to it for a year. Now, when those houses come up, they go." One of those properties is 74-80 Cedar Lane. Listed with Lauren Spiegel of Douglas Elliman, the house was originally built in 1890 as a hunting lodge. The historic 6,300-square-foot home sits on over seven acres of southwest-facing waterfront. Totally refurbished in 2016, this turnkey, resort-like estate includes a four-bedroom guesthouse, pool house, and a 19th-century renovated windmill. The expansive front lawn extends down to a sandy beach, docks, a boat house, and tennis courts. The house meets all the attributes of quiet luxury, a term often used to describe the sleepy hamlet, which, to this day, does not include a single stoplight.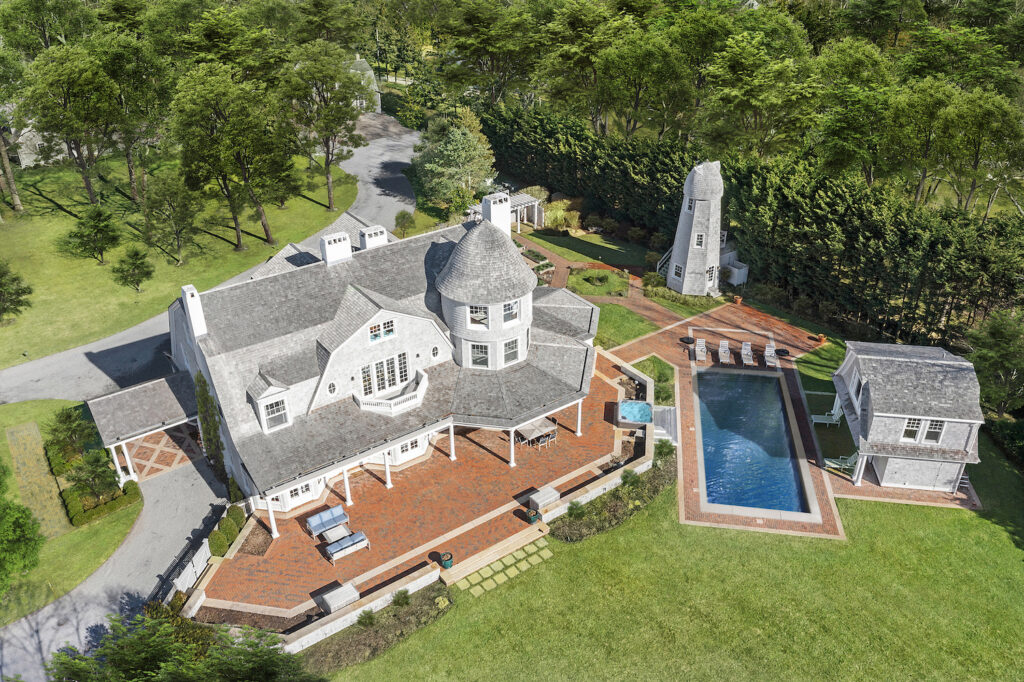 Six miles east of Remsenburg is the village of Quogue, established as a summer refuge for city dwellers in 1835. Preservation is Quogue's credo, from the 300-acre wildlife preserve to numerous original homes that populate the historic district. Quogue remains an oasis of gentle beauty. "Oasis" is how Lillian Holtzclaw of Brown Harris Stevens describes the historical estate at 10 Dune Road. Built in 1910, in the style of an English country house, 10 Dune Road has been completely upgraded while preserving its original structure. Entering the market for the first time in 50 years, the 2.6-acre property is on 275 feet of beachfront, with rolling lawns, mature trees, wisteria covered pergolas, a grandfathered dune deck, tennis court, bocci court, and pool. Quogue has always waved the banner of sophisticated, understated elegance and the same can be said of 10 Dune Road. According to Andrea Ackerman of Brown Harris Stevens, Quogue is the most polished location West of the Canal. To have the ability to be on the ocean, with extraordinary waterfront footage, comes at half the price of a similar property on Meadow Lane in Southampton.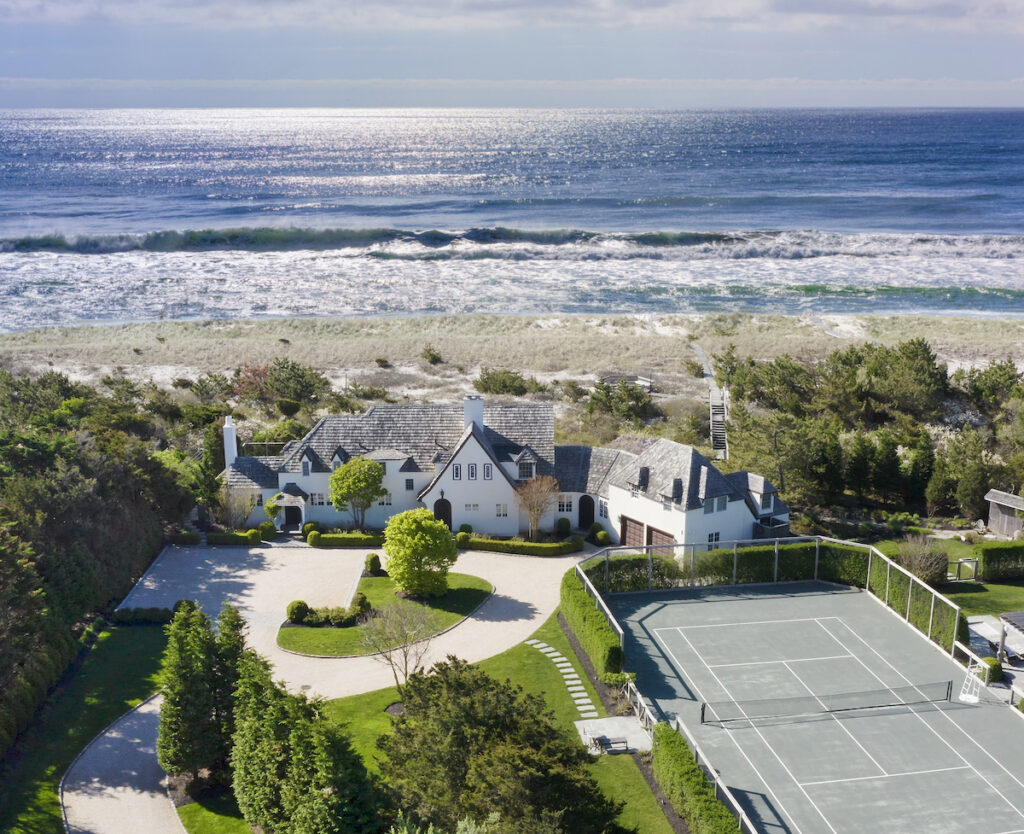 Both 74-80 Cedar Lane and 10 Dune Road represent the upper end of the market, and yet if they were located beyond the bridge, they would be priced two to three times what they are being offered at today. According to Cejic, there are substantial homes to be had for under a million dollars, making this the last of undervalued properties in the Hamptons.
MONTAUK: STILL THE SPOT
"Montauk is viewed as very hip by a young, moneyed crowd, and it's gorgeous. There is an explosion of new construction in Montauk. Land is a disappearing commodity in the Hamptons, so the teardown is the next place where the ball moves. There are grand old houses — like Dick Cavett's that was on the market — and there are the old ranches that are slowly disappearing because people do not live like that anymore." —Nanette Hansen
"The lowest amount of inventory we have ever had is in Montauk, so as soon as something comes on the market, we are finding multiple bidders." —Todd Bourgard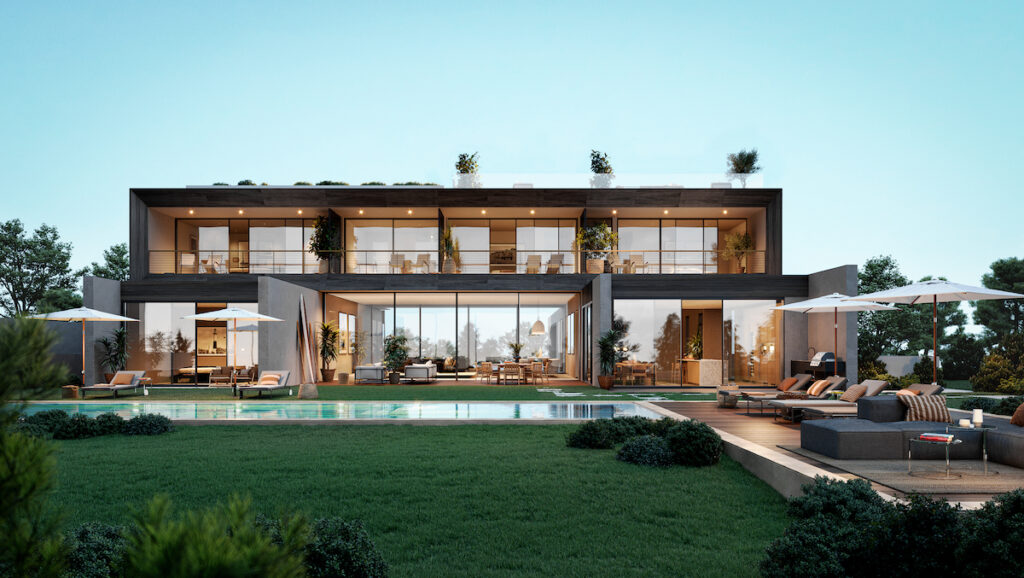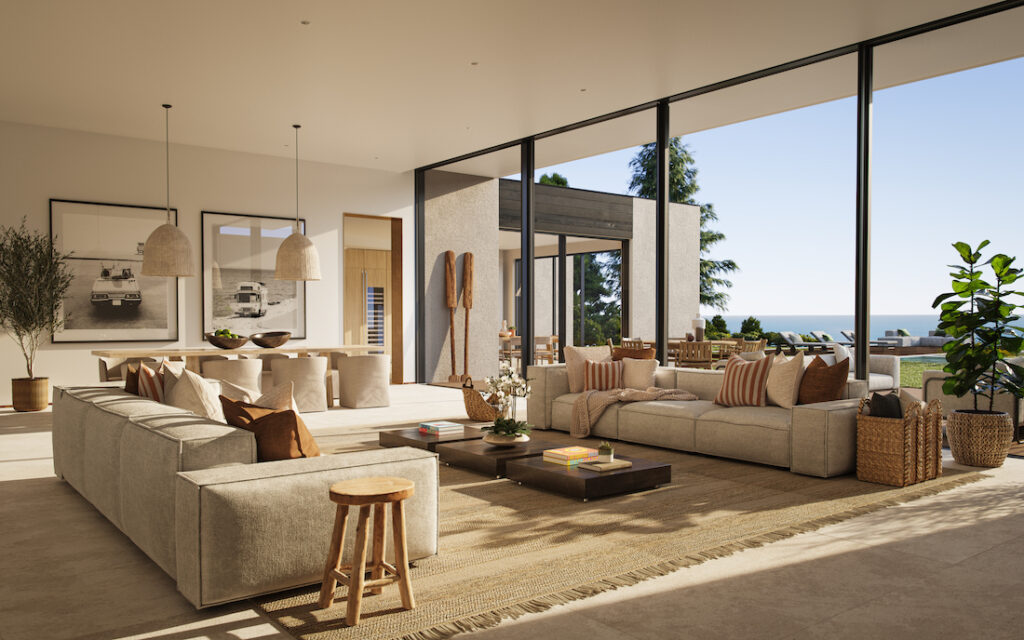 "We were potato farmers, then builders. I went to the Ross School; I was in the first graduating class, which was wonderful. I never intended to live here when I grew up, I said that I was never coming back. Now I own multiple homes here. I live in Sag Harbor, then rent that house in the summertime and relocate to Montauk. If you look at Montauk, the listings are slim, but if you look at the marina properties that are for sale or that have sold, you see that there is a large, young, artistic generation of visionaries who are infusing a whole new energy and redesigning the community. It is exciting to watch and to be aligned with." —Kyle Rosko, Eklund | Gomes
SHELTER ISLAND: THE RISE OF THE RECLUSIVE RETREAT
According to the experts, Shelter Island is "on the rise" — surrounded by water, panoramic views, and offering the ultimate luxury: privacy. In recent years, Shelter Island has become home to celebrities, tech giants, and media moguls. While privacy prevails, it is no longer the "sleepy" little village it once was. Architecturally, Shelter Island is revered for its classic style, but there is one house that stands out for its masterful mid-century design: the Snyder House at 2 Charlie's Lane. Designed by Bertrand Goldberg in 1952 as a refuge for John Snyder, the chief executive of the Pressed Steel Car Company, which manufactured Unicel freight cars.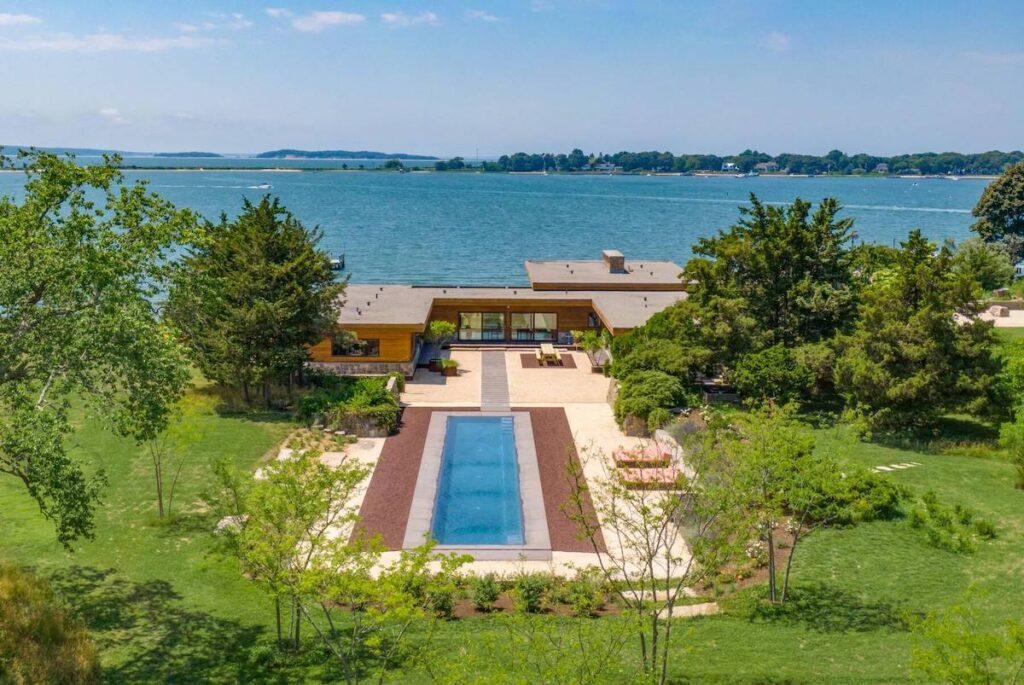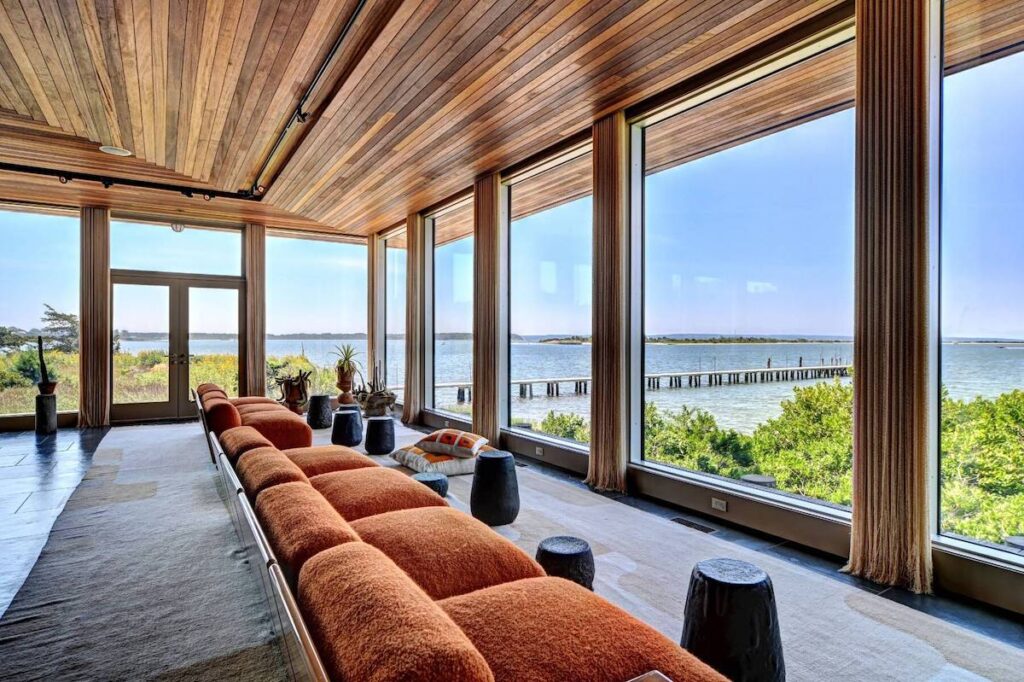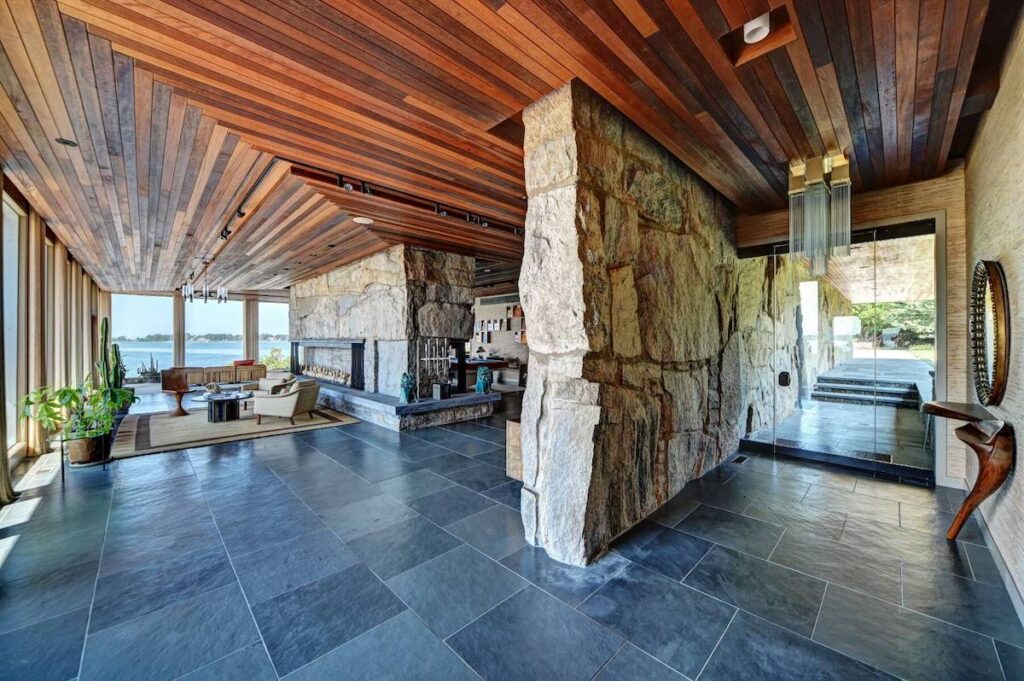 As a student in the '30s, Goldberg discovered the relationship between the industrial process and the design industry. With panoramic views of West Neck Harbor and the Long Island Sound, the Snyder House was recognized as a marvel of mid-century design. New Yorkers would charter amphibious aircraft to hover over the property to experience what was then called the "demonstration house." In 2002, the current owner rebuilt the 6,000-square-foot house, maintaining its original single-level, mid-century footprint while upgrading it to include the ultimate in high-end quality. Goldberg's massive stone fireplace remains, providing a dramatic contrast to the glass wall interiors, which overlook a spectacular water setting and private beach with a 235-foot-deep water dock. For sale by Nick Brown of Sotheby's International Realty, East Hampton, this home would make any collector's heart quake.
YOU ARE WHERE YOU LIVE: LOCATION, LOCATION, LOCATION
Georgica Pond is a 290-acre coastal lagoon on the west border of East Hampton and Wainscott. The area's banks have been home to ex-presidents, film royalty, moguls, fashion icons, and countless celebrities — all drawn to the extraordinary views of the Atlantic Ocean and vast estates built on multi-acres offering absolute privacy. To find a Georgica estate on the market is a rare occurrence, and yet Douglas Elliman's Kyle Rosko has bought one to market: the extraordinary "Goose Creek" at 30 Matthews Creek, a 14-acre waterfront estate in Wainscott. Built in 2010 and recently updated by Ash New York with 827-feet of waterfrontage and stunning views of Georgica Pond and the Atlantic Ocean, the long and winding driveway leads to serene parklike grounds, with rolling lawns and specimen trees. The 10,000-square-foot house was designed by noted architect Paul Rice. Stately and elegant, with seven bedrooms and modern amenities, including a home theater and gym, Goose Creek was designed with a mix of old world elegance and modernity. Adjacent to the formal dining room is an open kitchen and breakfast area and a family room with French doors opening onto a screened porch, blending indoor and outdoor living. The pastoral grounds include a pool overlooking Georgica Pond. As fast as things change in Hamptons real estate, nothing will ever replace the splendor of living on Georgica Pond.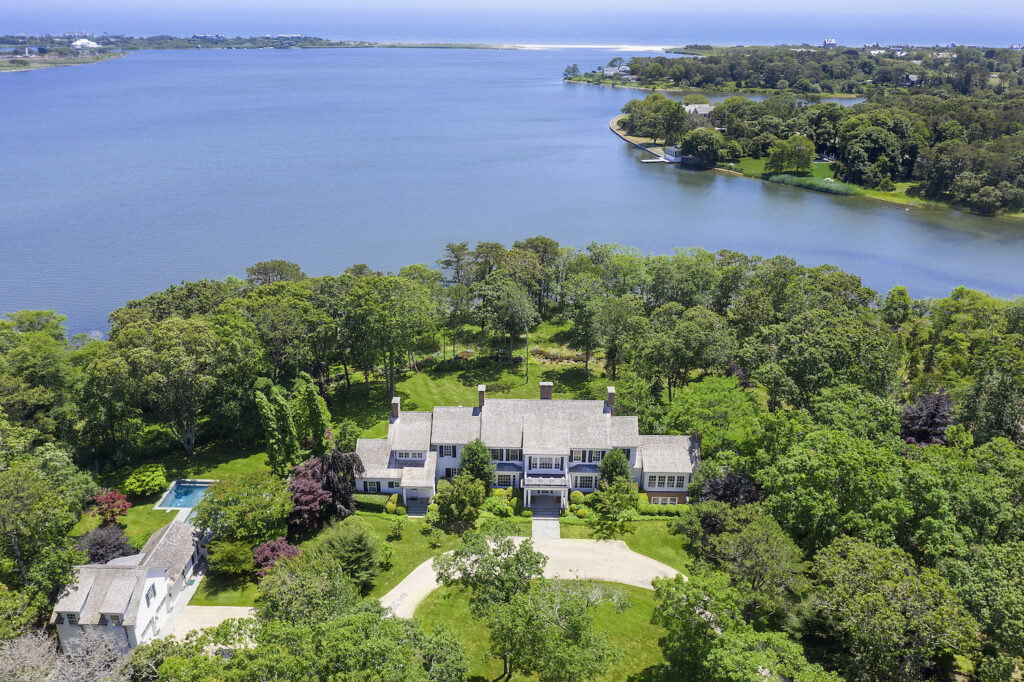 THE ESTATE SECTION: OLD WORLD OPULENCE
There will always be an estate section, as Susan Harrison of Compass says: "Southampton is the original grand dame of the East End and still carries a certain air of distinction." One such address is 540 Halsey Neck Lane. A highly coveted property, just a block from Halsey Neck Beach, the home was built in 2014 to occupy the land where the renowned 1930s playwright Joseph Fields had his residence. Masterfully designed by architect Boris Baranovich, the nine-bedroom estate was built by its European owner to resemble an English manor house, with gracious, flowing proportions and an understated quiet elegance, reminiscent of another era.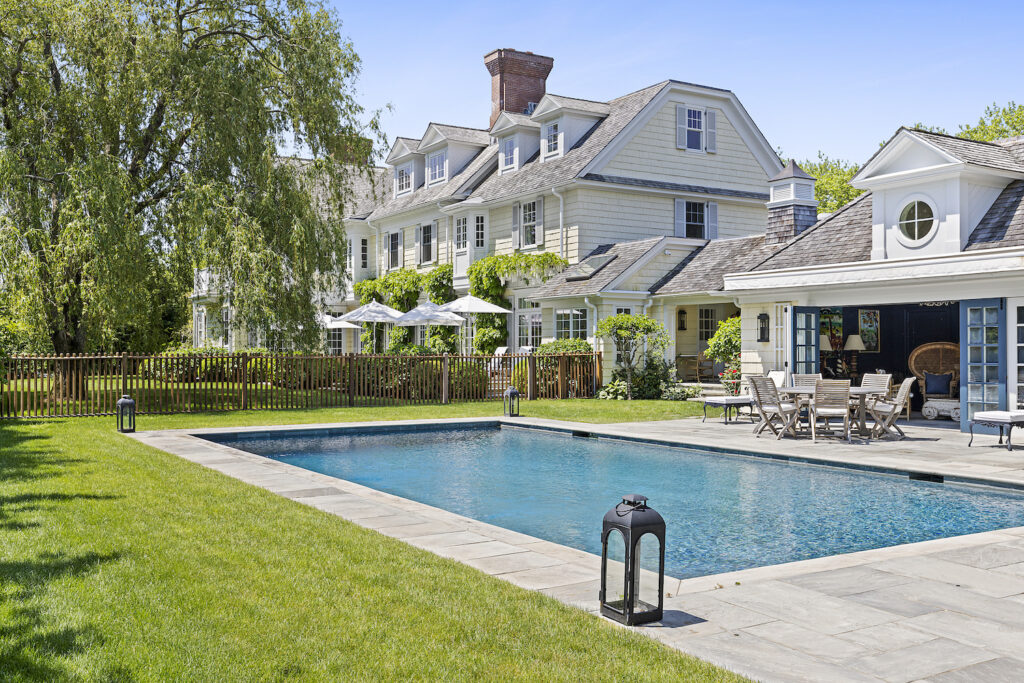 AMENITIES RULE: FOR THOSE WHO WANT IT ALL
There was a time when the most valuable amenity in the Hamptons was a pool, maybe a tennis court, and the ocean. Today people are looking for homes that offer connectivity, open spaces, while also providing for the new way of living: working from home. The Hamptons abode is no longer seasonal, which means buyers want indoor spa accommodations, a gym, state-of-the-art kitchens, rooftop decks with a bocce ball court, catering kitchens, a screening room, a glass-enclosed garage (with ocean views), and maybe even an indoor squash court. Adam Hofer's listing for Douglas Elliman at 74 Cranberry Hole Road in the sought-after Amagansett Dunes hits all the marks. The house is situated on 5.6 acres of luscious land, boasts panoramic ocean views, nine bedrooms, and 11 baths. As Hofer describes it: "Resort living; when you are there it feels as if you are at a very special boutique hotel."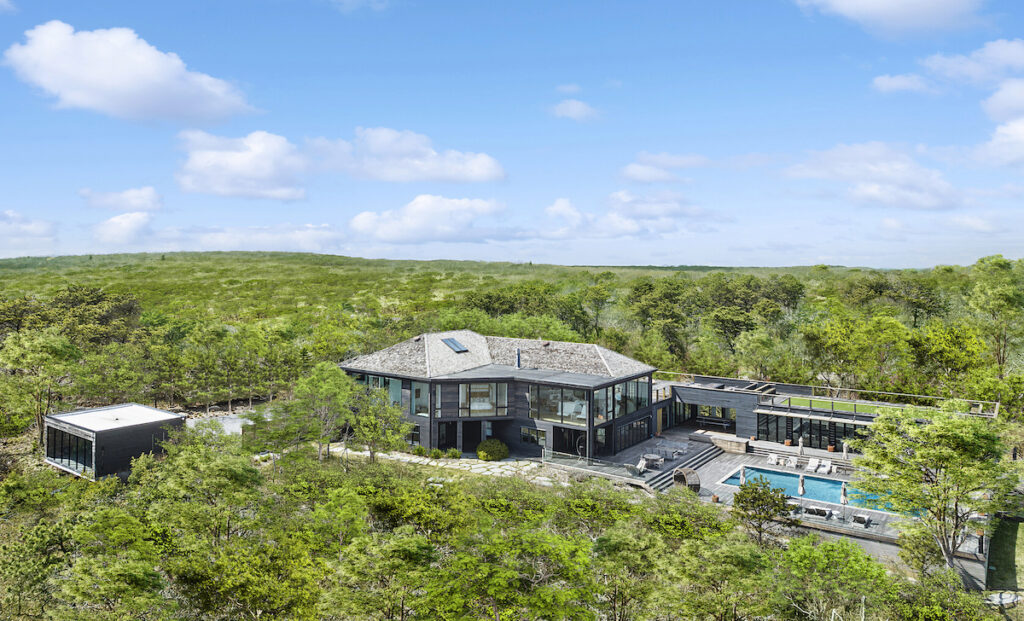 HISTORICAL VALUE
No home for sale in the Hamptons is getting more buzz than "Lasata" at 121 Further Lane in East Hampton. Dubbed the "Jackie O House," it is the the Bouvier summer residence where young Jacqueline Kennedy Onassis and her sister, Lee Radziwill, spent childhood vacations. Purchased by Jackie's grandfather, John Vernou Bouvier Jr., in the 1920s, the estate was designed in 1917 by architect Arthur C. Jackson in the Arts and Crafts style and sits on almost seven acres and features an eight-bedroom main house, a two-bedroom cottage, a small house for a caretaker, a pool house, and a three-car garage. In 2018, film, television, and commercial producer David Zander bought Lasata (which comes from the Native American word for "place of peace") for $24 million. Zander commissioned renowned designer Pierre Yovanovitch to redo the interiors and had new gardens put in by French landscape architect Louis Benech. It was money well spent: five years later and Lasata is now on the market for $55 million, Jackie O's famed oversized sunglasses not included.