Hamptonites can't get enough of all the amazing cocktails now available for delivery. But what about food to go with it?
The Big Brunch Box will deliver homemade bagels and lox from Acme every Friday morning right to your door to feed those city-dwelling houseguests who crave their morning carbs.
To satisfy relocated New Yorkers' appetites, Upper East Side favorite Grazie is bringing its fare to the Hamptons, delivering brunch, dinner, and dessert in boxes such as the Pasta Dinner, the Seafood Box (with fresh fish, prepped and ready to cook), and the Grill Box, which features every-thing you need for an at-home BBQ. Add on wine and champagne and you've got a full-on party.
Meanwhile Hampton Clambake, operating out of the Silver Lining Diner in Southampton, is offering two crowd-pleasers — a Beach Box, filled with fried chicken and key lime pie, and the Clambake Box, which features lobster, mussels, steamers, and all the fixins'.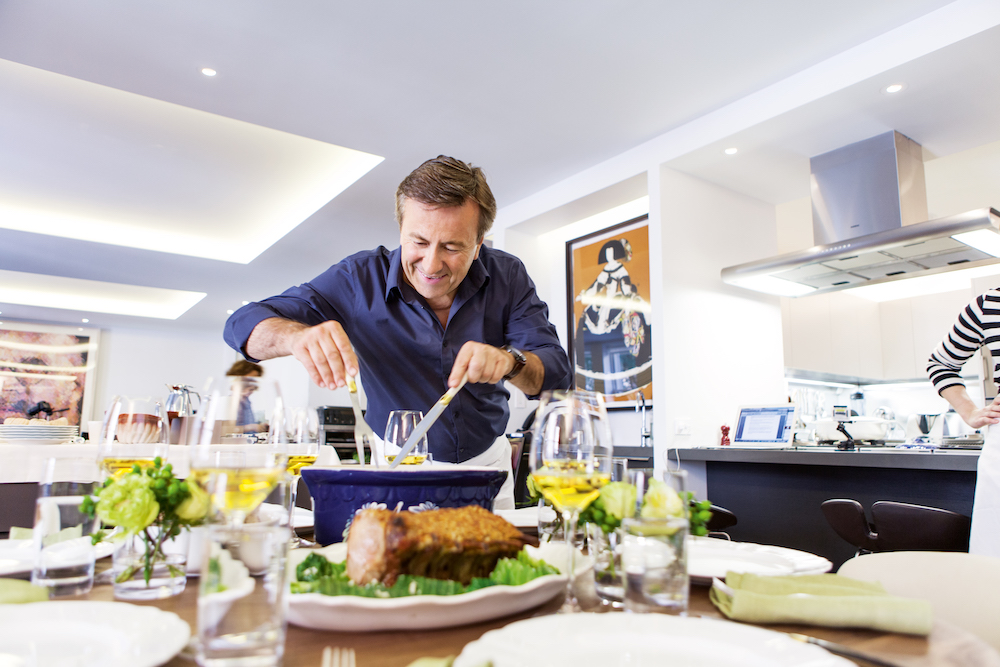 Not to be outdone, Chef Daniel Boulud has launched Daniel Boulud Kitchen, offering a menu of French classics that change weekly, boxed up and sent out on the Jitney. Each meal will serve six people and includes a seafood dinner for Friday evening, a vegetarian dinner for Saturday, and a brunch for Sunday, along with desserts and bread, inclusive for $1,400. Bottles from their extensive wine cellar can be added, with 5% of sales going directly to benefit Hand in Hand, a Daniel Boulud Foundation charity.
And lastly, with André Balazs's Sunset Beach on Shelter Island shuttered this season, Duryea's is making sure you're not lost at sea. In partnership with RideShore, Duryea's Lobster Deck has launched a twice-daily marine delivery service on weekends, bringing "Lobster Roll Picnics," "Seafood Towers," and "Surf & Turf" to boats anchored off Crescent Beach. And there's a wine list available to complement the meal, naturally.