Contrary to received wisdom, being fashionable and being practical are not mutually exclusive. It's something Graeme Fidler, the new consulting creative director of Harrys London, has advocated for years.
The 48-year-old British designer — who has a personal archive of nearly 100 pieces of utilitarian fashion, ranging from military wear to fly fishing vests — almost decided against fashion school because he thought it would be at odds with his view of clothing. "Quite frankly, at the time when I applied [to Northumbria University], I did think it might be quite cool to be designing clothes that were more about function than fashion," says Fidler, on a Zoom call from his home studio in England. "Little did I know that in this world you can actually do both at once. You can actually make functional clothing and accessories that are fashionable."
Now, he's bringing this design philosophy to Harrys London, in what can only be described as a stealth modernization of the luxury men's footwear and accessories company.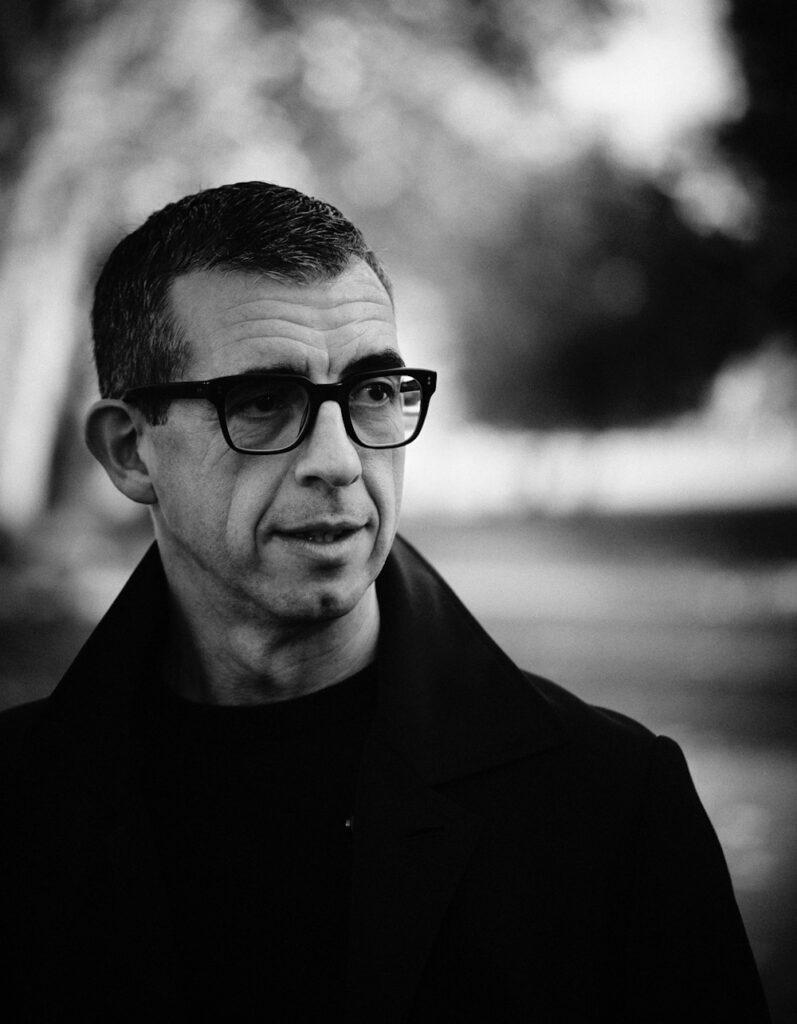 Harrys of London was founded in 2001 as a contemporary men's shoe brand and quickly appeared in major department stores across Britain and America. By 2008 it had its own stand-alone store in London, and in 2017 Charles Cohen, who also owns Avenue, purchased the label, further expanding its reach. (A stand-alone New York location was opened at 463 Park Avenue.) He hired Fidler in late 2021, and the designer began consulting with the brand almost immediately before jumping full-time into his position, immediately rebranding it to Harrys London.
"It's really important to me as a designer and as a creative director to ensure that whatever the values the business was developed on, those values are still very prominent," he says, stressing his intention "isn't a reinvention and a relaunch, [or] a complete overhaul. It's quite the opposite: it's an evolution."
Fidler and his team identified Harrys' hallmarks — comfort, craftsmanship, and style — but quickly determined that the collection was too narrow. They expanded the accessories line and introduced new shoe styles, among them a hi-rise sneaker with a Primaloft interior for insulation, and climbing sneakers outfitted with Vibram rubber soles. Fidler lights up when describing the clever ways in which he and his team have subtly worked performance gear into the refined products. The material has also been added to classic Harrys styles like Chelsea boots and Derbys, while the uppers of other sneaker styles have been crafted with merino cotton. Classic Harrys styles such as kudu loafers, and chukka boots also still have their place in the collection.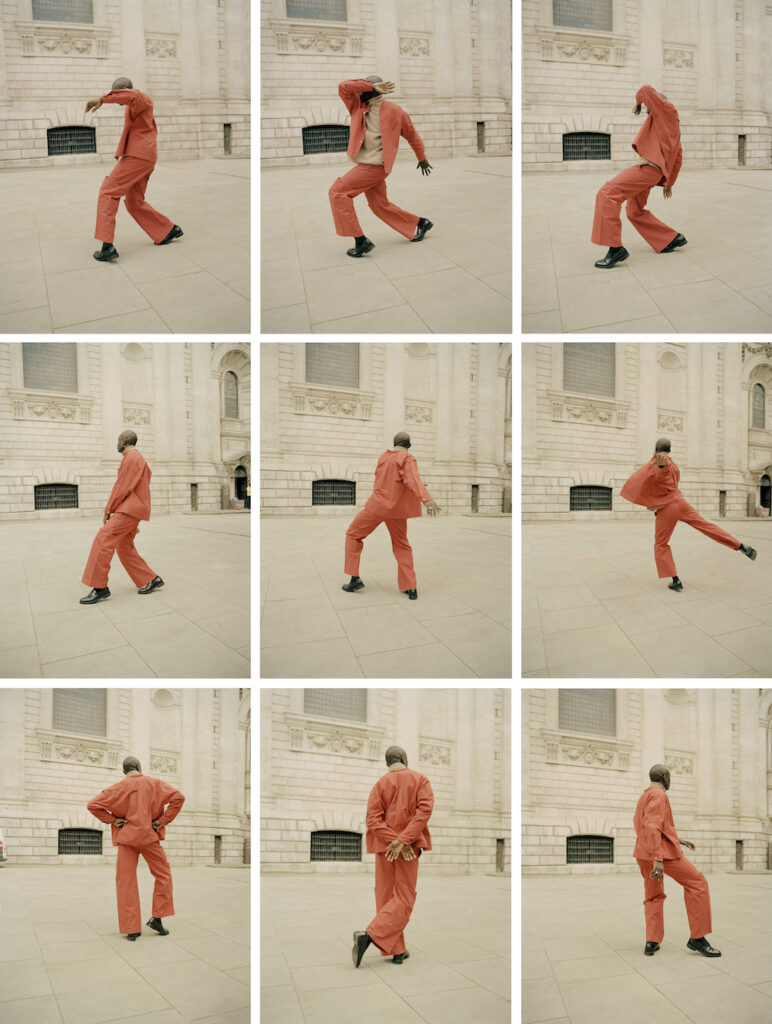 His approach so far has been to design with movement in mind — to create shoes for a customer on the go, someone who isn't necessarily confined to a desk. "I see responsible design being [about creating] a product that is durable, that is long-lasting, that can stand up to the elements," he explains. "The engineered comfort, the craftsmanship follows. But [those elements] combined, you start to get a really quite interesting shoe. And if we don't have all of those come together on any shoe we design, it's not going to be in the collection."
It's worth noting that while Fidler has put an effort into retaining the brand's legacy of comfort, he has put an equal emphasis on style. If anything, it's an aspect he couldn't possibly ignore, having been honing his sartorial eye since he was a teenager. Living in Newcastle in the north of England, he would take the five-hour train ride down to London every weekend once his paycheck came in to hang out and party with friends. It was the early '90s, and they found themselves at the center of a global cultural hub, where music, art, and fashion collided.
"The part and parcel of that was we had to look the business," he says. The focal point of London's nightlife at the time was the burgeoning rave scene, which played out across storied clubs like Bagley's, Velvet Rooms, known for its legendary DJs, and The Cross, a venue for which entry would be granted or denied depending on your outfit. "You had to look cool," Fidler recalls. "If we didn't have the right clothes on then that was you rendered useless. My passion was this lifestyle, this culture. And consequently it meant that I knew that in my life I was going to be doing something in fashion, art, or music, because it was all one world for me."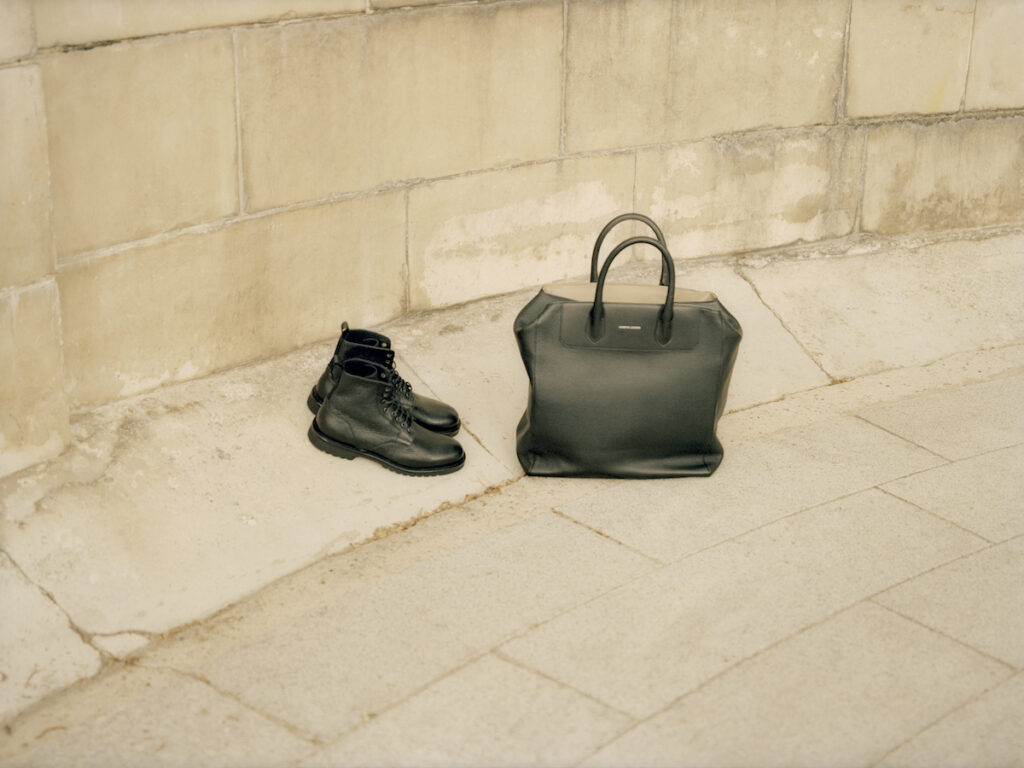 This merging of creative arenas has expanded how Fidler views the world. His design inspirations often come from people, places, or things others would normally overlook. "I might get my color palette just from walking around the Guggenheim for an hour. Not from the art! It might just be from kids that have come on a little reconnaissance with their school and their uniform colors are amazing," he muses. "I go yes. I love that burgundy, that yellow, and then that turquoise together." He continues, "That sort of stuff, the fashion relevance does come from anywhere."
For the designer of a footwear brand, Fidler's creative references are both esoteric and unexpected. The Autumn '22 collection for Harrys was informed by the word "climb" — as in, moving upward, and rising out of Covid lockdowns, he explains — while the Spring/Summer '23 collection was inspired by the lives and work of the Bauhaus educators and designers Anni and Josef Albers. For Autumn '24, he took notes from the German industrial designer Dieter Rams.
"Every design is generally heavily influenced by something else, [but] not necessarily by the same [product category]," he says, holding up a Montblanc pen. "I doubt that pen was heavily influenced by another pen. "We as designers and creatives must always be aware of our market," he continues. "But never look at other shoes as forms of inspiration. Always look at other things… Always find your own angle of approach."
So far, Fidler's updates have been well received by the fashion world. During the brand's return to the annual Italian menswear trade show Pitti Uomo in Florence this past June (the first one since the Covid lockdowns), the brand garnered praise from editors as well as the buyers for major department stores such as Bergdorf Goodman, Selfridges, Harrods, and Nordstrom, among others. In fact, Harrys London hasn't been this buzzy since it first launched. Fidler's conviction that practical and fanciful can be one and the same is clearly succeeding.