At the final casting session for Industry, the HBO series whose pilot was directed by Girls creator Lena Dunham, one staffer had a very unusual assignment.
"Lena couldn't be there, so there was a guy who had Lena on an iPad on Skype," says Harry Lawtey, who stars in the new drama about young bankers. "His sole role for the day was to stand there and be Lena's body, if you will. She was just sitting on a sofa in New York with her dog. It was very surreal."
Getting it done by any means necessary is apt for the new drama, which depicts the lives of young graduates competing for coveted positions at a fictional London investment bank.
Industry also stars Myha'la Herrold, who plays Harper, an American making her way among the Brits. She's crossed an ocean to face professional hurdles, along with experiencing culture shock, something this California native turned New Yorker can relate to.
"My first stamp on my passport ever was when I went to test for this show," she tells Avenue.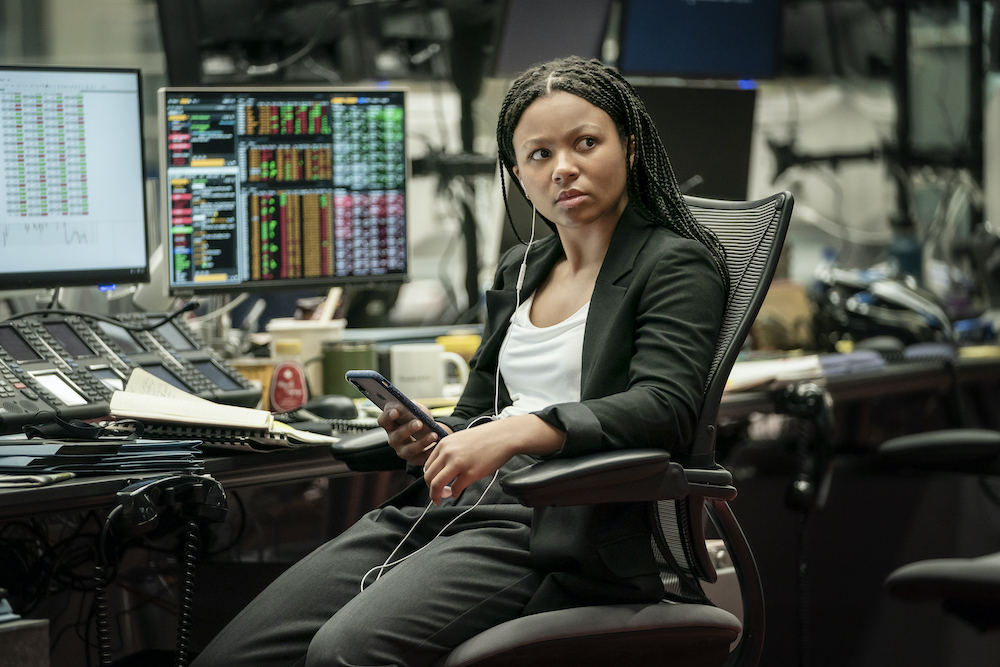 Herrold uses the analogy of a well to describe her character's ambition.
"Groundwater, that's like the purest and cleanest untouched source. There's also mold, moss, critters, and things that crawl up. Harper's kind of like that," she says. "Once all of her raw talent, heart, ability, and passion come out into the world, it might be tainted."
Lawtey's on-screen alter ego, Robert, is also struggling to define himself in the cutthroat environment of high finance.
"He's so excited about this new, fast world he's entered. It's something he's probably dreamed about for a long time, maybe built himself an image of The Wolf of Wall Street," Lawtey theorizes. "He's very charismatic and confident, those are his main skill sets. And maybe he lags behind in some of the technical requirements of the job. But he's going to power through that with charm alone."
Metaphorically, it's a show about exposing yourself to get ahead. But it is also sometimes literal: There's no lack of bare skin and sex throughout the series. One moment that stands out features Robert pleasuring an exuberant young lady in a club bathroom.
"I look at those scenes and go, 'What does this tell us about the character that we don't already know,'" says Lawtey, adding that his onscreen persona is "searching for a lot of validation, but Robert's not able to see that he's searching for it from completely the wrong people."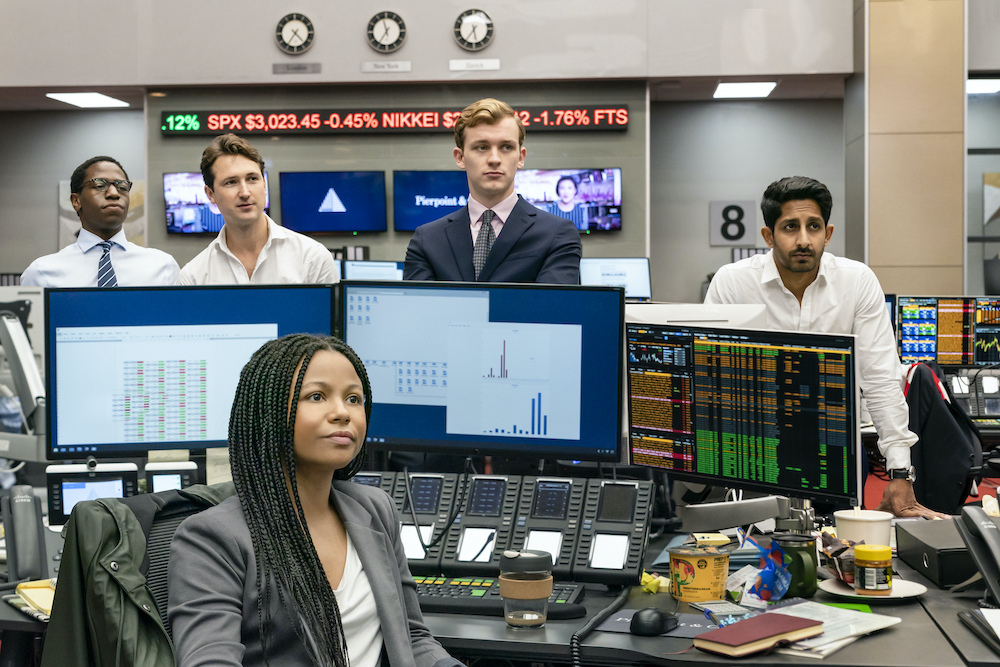 Focusing on the storytelling aspect rather than the scene's blocking makes the whole physicality of the performance much easier as well, he says.
Herrold is unfazed about baring it all.
"I'm a 'free the nipple' person," she says.
And portraying the only African American woman vying for that top position isn't a big deal either.
"You're seeing a story about this person in a bank who happens to be Black, which always colors every experience," she says. "But they did a really excellent job of writing real specific characters and giving us the freedom to fill them with our own experiences."
Their characters might be rivals, but Lawtey and Herrold got chummy over the six months they spent shooting in Cardiff and London.
"Mayha'la was definitely trying to perfect her British accent the whole time she was here. And she got pretty good in the end actually," Lawtey says. "She's just a real joy to be around. We gave her a bit of British slang along the way. Every now and then she'd say something and I'm like, 'I think you're British now.'"
Well, almost British.
"I started saying, 'I can't be asked.' Everyone was too polite to correct me," Herrold recalls. "But Harry was kind enough to let me know the phrase was 'I can't be arsed.' Of course, after that, I couldn't stop saying it."
Lawtey was also the one who introduced Herrold to her favorite spot in London.
"I'm a sucker for shopping, so he took me to a fabulous open-air shopping mall, Coal Drops Yard, where I purchased one of my favorite pieces of clothing that I simply cannot live without, a black over-sized linen dress with pockets. Needless to say, he won my heart."
Back in New York, Herrold has acclimated to pandemic life, perusing the socially distanced aisles at Union Market on East Houston in search of something interesting she can try in a new recipe. And like most New Yorkers, she's looking forward to returning to a favorite haunt, DaleView Biscuits and Beer in Brooklyn.
"When I first moved to New York, I lived in Flatbush and it was my favorite place to eat," Herrold says. "Everything is gluten-free, which is amazing because I'm gluten-free, and beer and biscuits are two of my favorite things."
Industry, created and executive produced by Mickey Down and Konrad Kay, will air on HBO beginning November 9