In addition to the calming waves of the Atlantic, there are a few perfect places to find serenity on the East End. Shou Sugi Ban House in Water Mill features "Signature Reset Retreats" — all-inclusive overnight or by-the-day programs that are filled with yoga, meditation, beach walks, sound baths, breath work, and more.
Here you are encouraged to try an Earth & Sea Body Scrub, Shiatsu Massage, or Watsu Therapy, or immerse yourself in a Sacred Sound Journey or Crystal Healing.
Facilities include infrared and dry saunas, steam rooms, plunge pools, and an "experience" shower, which blends color, light, and sound with water to relieve tension. The Ice Fountain, when contrasted with the heat of the body, promises benefits to the immune system. Craniosacral Therapy prompts the body to repair old injuries, while a Purity of the Moment restores and purifies your natural energy. Hydro-therapy treatments area tonic for the skin, and will set you nicely for a post-treatment drink.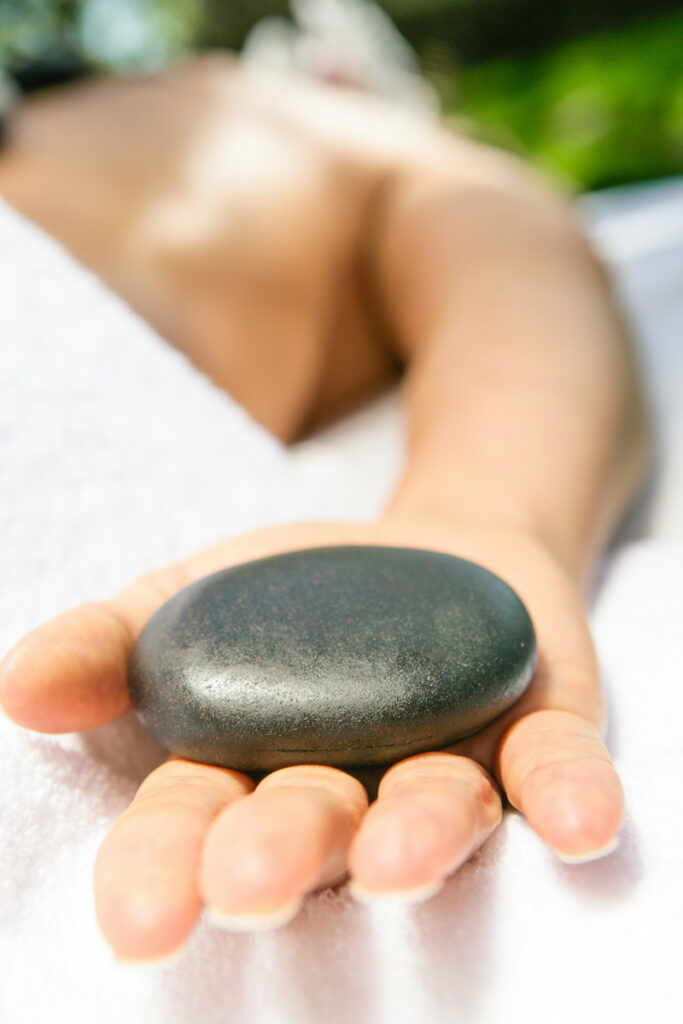 At Shou Sugi Ban House, Michelin-starred chef Mads Refslund offers plant-based dishes and cooking demonstrations. Overnight accommodations feature in-room fireplaces and minimalist comfort. You may find it hard to leave.
At picture-perfect Onda in Sag Harbor, which was cofounded by Naomi Watts, several in-house treatments can ease worried minds and troubled bodies. Making good use of a beautiful back garden and adjacent treatment rooms, the all-natural beauty boutique offers such healing therapies as the Revive Facial, which includes a facial massage to reset and restore balance.
The CBD Wellness Experience Massage (using locally grown hemp) promises to melt away tension and relieve insomnia and headaches.
For those curious about the future, Christiana McMahon offers intuitive readings. Follow it up with a soothing Reiki massage and a chakra realignment. And if you pass any of Naomi's famous friends on the way in, we trust you not to stare.