After a months-long delay, the Metropolitan Museum of Art has at last opened its much-anticipated Costume Institute exhibit, About Time: Fashion and Duration.
The show, announced nearly a year ago, was planned to coincide with the museum's 150th anniversary. As such, About Time covers 150 years of fashion, featuring 125 pieces from 1870 to today, exploring the craft's temporal nature.
Displayed across two galleries, the show organizes ensembles through two timelines. The first is a linear, chronological history of fashion. The second poses a counter timeline juxtaposing how aesthetics can be cyclical. Each linear piece is paired with another item from a different time.
Announcing the show's theme, as visitors enter, is a swinging pendulum in the first gallery. Outfits exhibited here represent each decade with its signature, such as Chanel little black dress (1927) and Christian Dior's iconic "bar" suit (1947). Juxtaposed looks illustrate how designers of today reference or comment on the past in their work.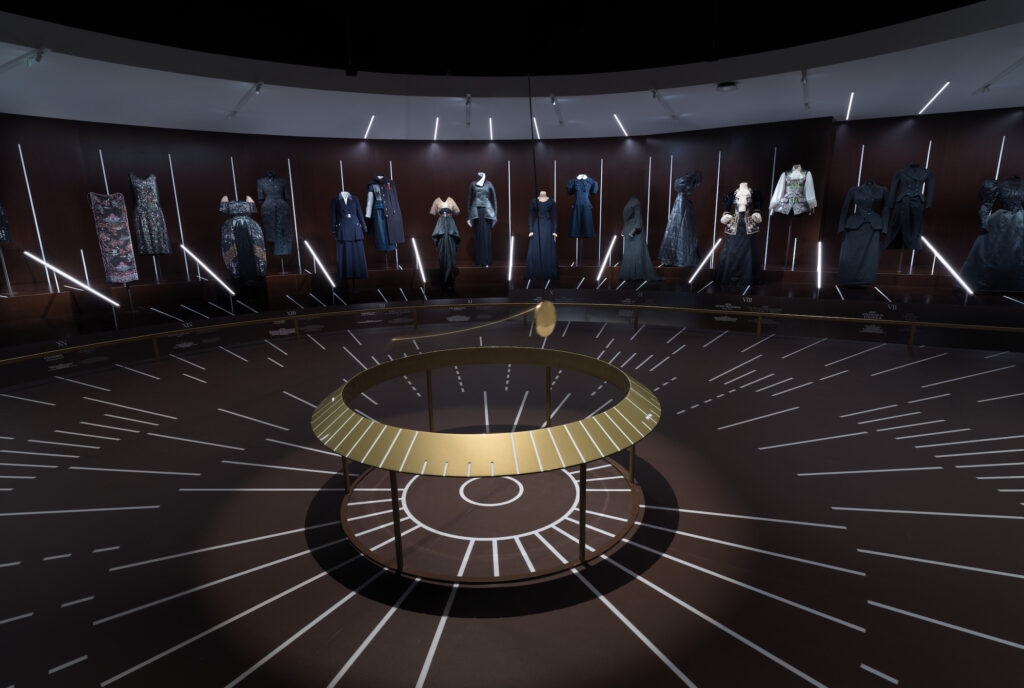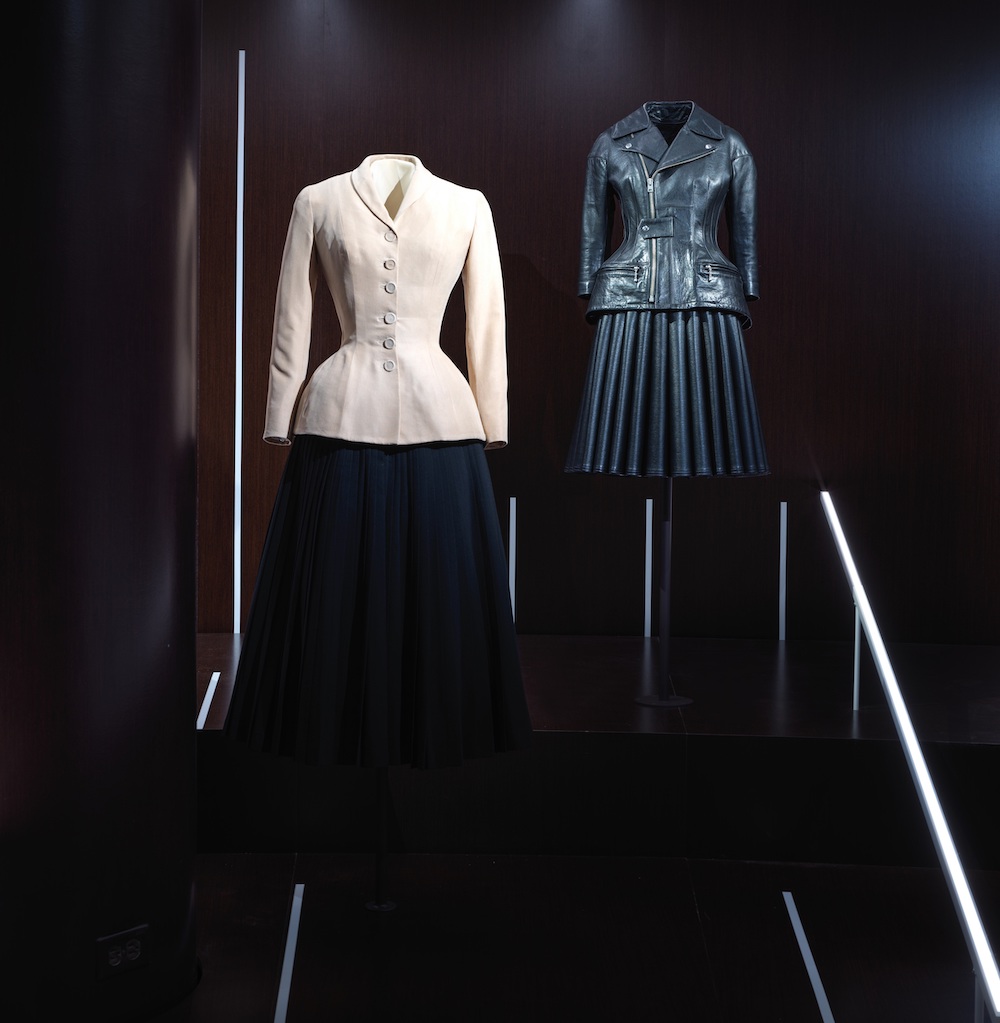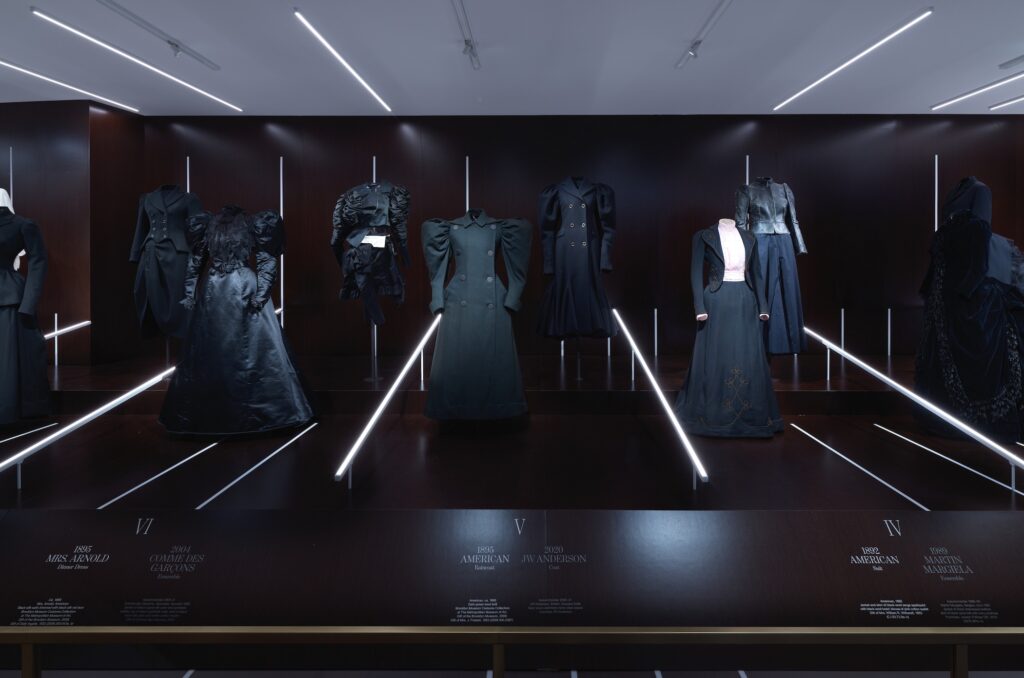 The second gallery ups the wow factor. The walls and ceiling are covered in mirrors, making the room feel boundless and glittering. It is here the timeline becomes somewhat less straightforward.
While the linear timeline continues chronologically, the "counter" ensembles bounce back and forth across decades, increasingly featuring looks from the past. Per philosopher Henri Bergson's concept of la durée (the continuity of time), which the exhibit references, the Met illustrates how clothing generates "temporal associations that conflate the past, present, and future" at once.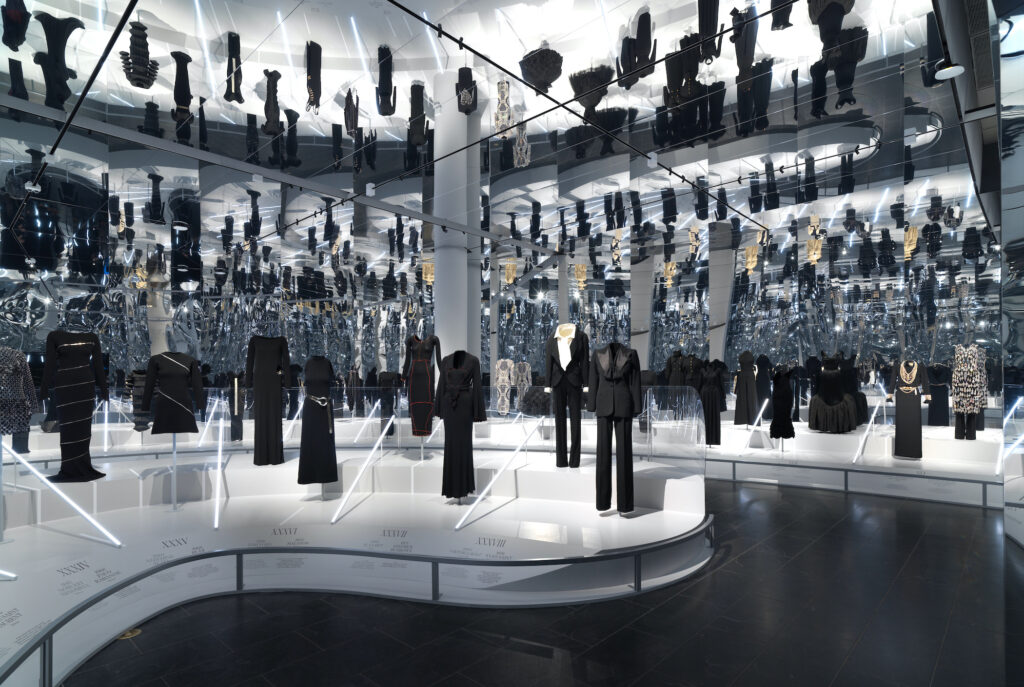 But what also becomes a little less straightforward is what fashion actually means to society as time goes on.
If the first half of About Time feels like a fashion history lesson, the second half shows how designers have slowly lost their power as dictators of style.
This is not to say they are no longer capable of driving what is en vogue, but gone are the days in which a single silhouette could define a decade.
About Time's grand finale is a look at the possible future of sustainable fashion. The closing piece is a Viktor & Rolf couture gown from this year, patchworked out of surplus fabric from past collections.
In recent years, the industry has come under increasing scrutiny for being environmentally unsustainable. Where it once took a decade for a silhouette to run its course from introduction to obsolescence, it now only takes a matter of months.
The Viktor & Rolf gown highlights how designers are incorporating sustainable practices, in an effort to show how the industry is dealing with its temporality.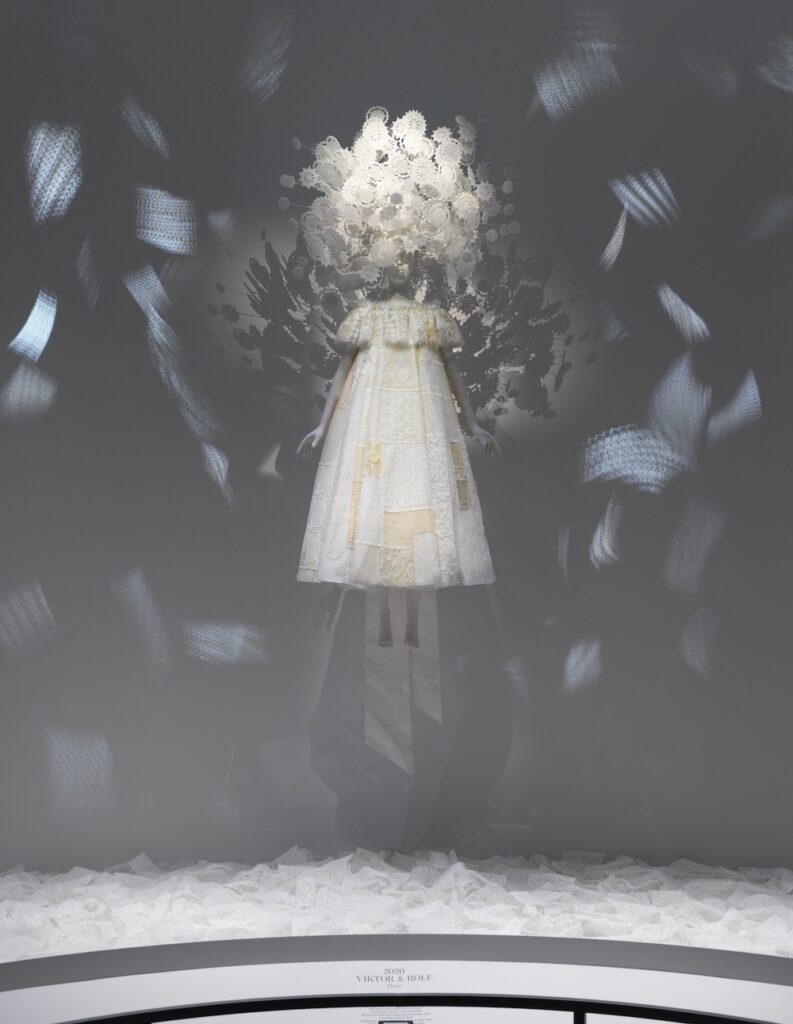 Upcycling existing material into couture can be seen as an important step forward. But critics might also see it as evidence that the future of a sustainable fashion industry lies in creating fewer unnecessary new things.
What About Time demonstrates is the "old" will not just come back into style eventually, to a certain degree it already is in style.
About Time: Fashion and Duration runs from October 29 to February 7, 2021,A at the Metropolitan Museum of Art.