Mortimer's, opened by Glenn Bernbaum in 1976, was the go-to bistro for a generation of Upper East Siders. In their new book, Robin Baker Leacock and photographer Mary Hilliard (along with many friends) pay tribute to the legendary local haunt.
Robert Caravaggi, co-proprietor of the late Swifty's restaurant in New York, as well as the maître d'hôtel and host of the long-ago late and lamented restaurant Mortimer's, sent us the original menu he found among his storage items. Its proprietor, Glenn Bernbaum, opened the place on the northeast corner of Lexington Avenue and 75th Street in March 1976. That particular corner had been occupied by neighborhood bars and restaurants over the years. In the 1960s it had been strictly a neighborhood bar called the Whiffenpoof, with tables and a kitchen — a last stop after-dinner-before-home for a lot of business folk in the area.
Glenn no doubt knew the location well when looking for a spot to open a restaurant. He was a longtime resident in the area, home to many socially prominent and ambitious New Yorkers.
Glenn was in his early 50s when he opened Mortimer's. He had never been in the restaurant business, although he had been a successful executive in the retail business, as president of the Custom Shops, a major retail chain owned by a man named Mortimer Levitt.
Owning a restaurant was a common daydream for a lot of men of his generation of the 20th century. It came with all the imagined ingredients of daily pleasure: food and drink, and the convivial. The reputation of those who possessed famous high-end establishments like '21', Le Pavillon, the Colony, La Côte Basque, Quo Vadis, or Le Cirque could also gain status. Glenn knew exactly what he wanted, whom he wanted for clientele — and what his menu would be for that clientele. That know-how was his ace, and how he had got to be a valued executive. The previous business at that location had been a faux-pine paneled room and bar of no particular style — but neat and clean, with two windows open to the avenue and the street corner.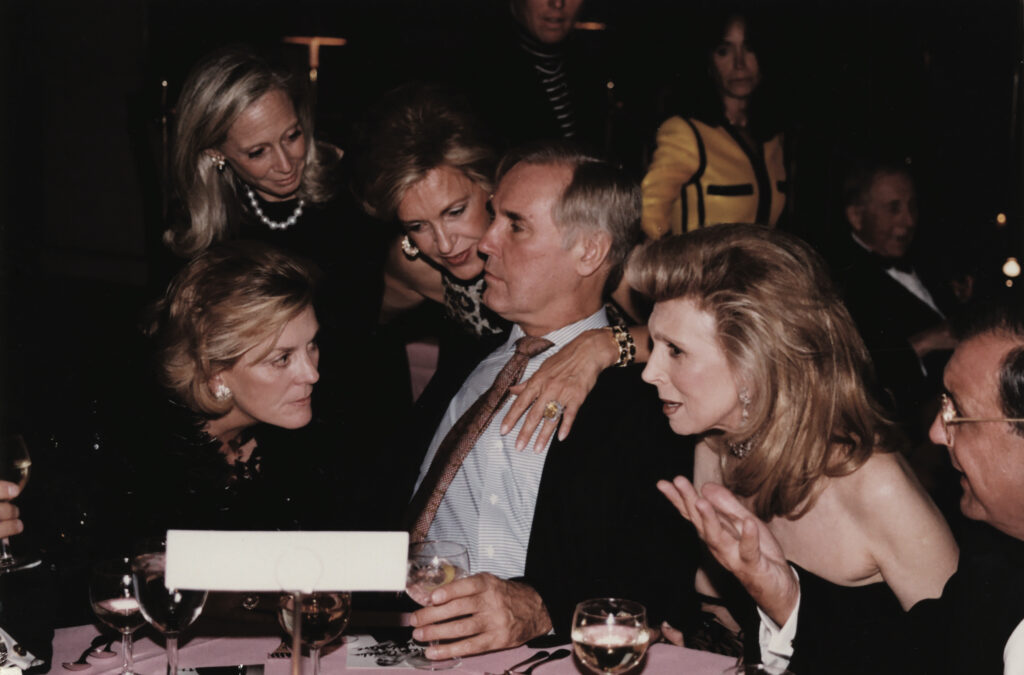 Glenn's idea was not original, but it was prosperous. His inspiration was P. J. Clarke's, established on the corner of 55th Street and Third Avenue in 1884. What began as a saloon became, in the 20th century, a bar and restaurant famous for its celebrated clientele rubbing elbows with the neighborhood. In the 1960s, the style was expanded uptown by one of P. J. Clarke's employees — a young man named Joe Allen, who opened a similar bar and restaurant on 73rd Street and Third Avenue. By the early '70s, Allen had developed the style for a restaurant and moved on to the Broadway area, where it remains today — like Clarke's, a destination for celebrities as well as the neighborhood and tourists.
With his newly designed establishment, Glenn installed a smart-looking green canopy with its name over the front entrance. Inside, he gutted the interior, taking down the walls to their deep red brick underneath. The wood paneling, where necessary, was painted brown. On the north side of the room was a traditional long bar. The corner window was the most desirable table in the house. Glenn used it for four or more. The tables running along the south wall were also popular. And the tables in the back of the room were of lesser rank.
From opening day, for the first year, Glenn worked two jobs: his place at the Custom Shops and his nights at the new Mortimer's. Within that time he achieved his objectives. His menu was reasonably priced, good, homestyle (high-style) food. Although he could be gracious and welcoming, he could also be equally as nettlesome a fellow, even with his best customers at times. But he was a shrewd and attentive proprietor. Quality was at the forefront, and those who possessed what he considered "quality of qualities" were given the table in the window and those close to it. You couldn't make a reservation for that or any other table, although "no reservations" was for the hoi polloi. C.Z. Guest or Babe Paley or Jackie Onassis always had their social secretaries call ahead. Glenn was otherwise democratic with the rest of us, although it might have required waiting at the bar (which was part of the main room and not a bad place to wait and people watch).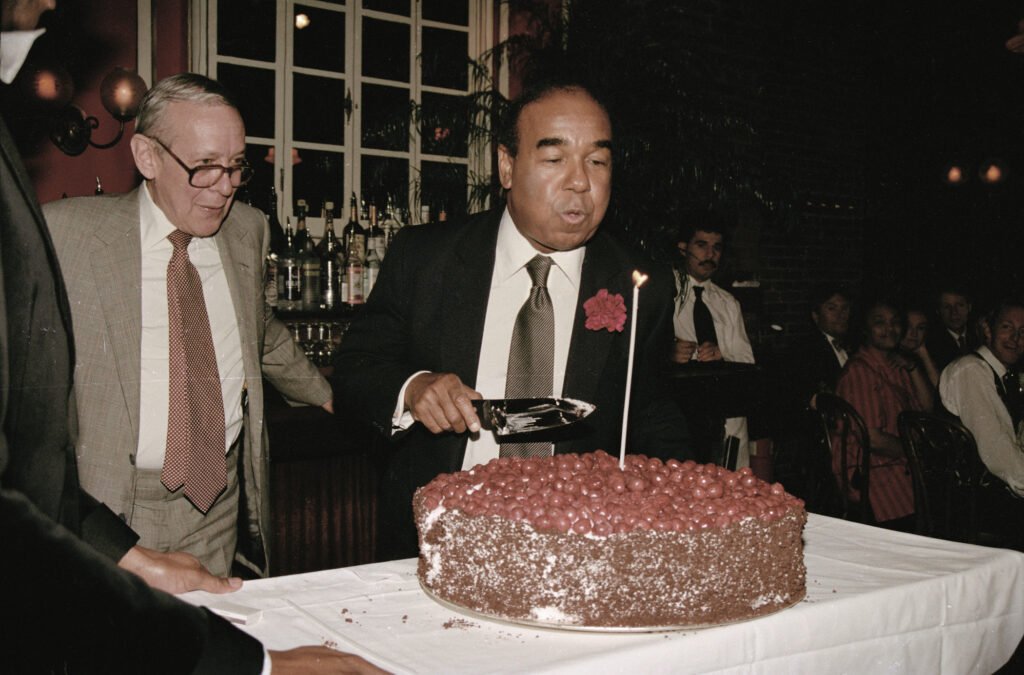 Its social prominence caught on quickly as a luncheon spot for the ladies of the neighborhood — that being Park and Fifth Avenues. It was picked up by Women's Wear Daily in their natural quest for fashion news. And soon the fashionable lunched and dined there. It wasn't a fashion scene so much as a clientele from the social world, both national and international, who always looked in fashion. There was a feeling of clubbiness to it, and you dressed as if it were in one. Glenn, the proprietor, was the social director — a role that he enjoyed and that rewarded him with a social popularity that he would never otherwise have known.
What struck everyone about the menu were the prices. Yes, it was in the mid-1970s, but prices today in the same corner or in any restaurant of its kind — a salad for example — would be at least 20 or 30 times Mortimer's simple tossed green salad at $0.85. A cheeseburger (in those early years), which came with the lettuce, onion, tomato, and french fries properly served at a table and properly laid out: $2.10. Today's comparable price for the cheeseburger would be $30 to $35 in that particular location in New York City.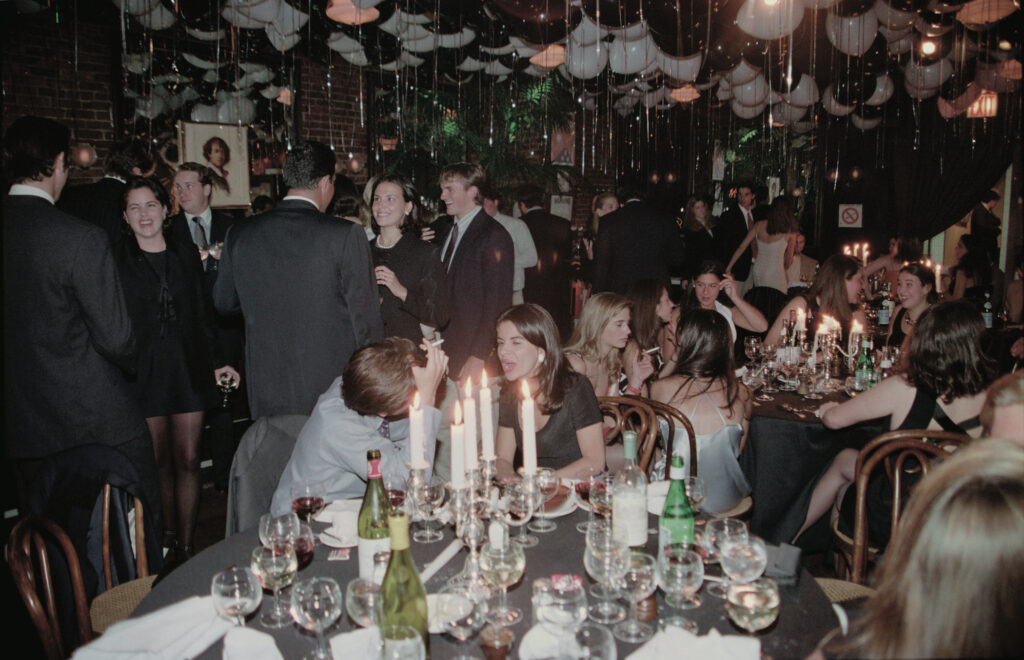 The location was also convenient; many could even walk to and from, getting in a little of that much-needed exercise. By the beginning of the 1980s and the Reagan era, it was without peer socially in New York. Jackie Kennedy Onassis was a regular, as were Beverly Sills; international party-giver Ludovic Autet; Anne Ford Johnson; acid-tongued but highly popular Jerry Zipkin; Anne Slater, the dazzling blonde whose signature was her blue glasses; Pat Kennedy Lawford; man-about-town John Galliher; Liz Fondaras; interior decorator Albert Hadley; Annette and Oscar de la Renta; Evelyn and Leonard Lauder; John F. Kennedy Jr.; David and Helen Gurley Brown; Joan Rivers; Betty Sherrill and her husband, investment banker Virgil Sherrill; Kay Meehan; Diego Del Vayo; the crisply chic and gentle Lee Thaw (whose name the bitchy Jerry Zipkin liked to pronounce as "Lee-thul"); Chessy Rayner and her business partner, Mica Ertegun, with her husband, Ahmet Ertegun (the record impresario); the most worldly gentleman of pianissimo and the American Songbook, Bobby Short; Poppi Thomas; C.Z. Guest; Nan Kempner (who lunched there every day, all snazzed up because she never left her apartment at 79th Street and Park Avenue without looking smashing); and Pat Buckley, Nan's "partner in chic," who staged the annual Costume Institute Gala at the Metropolitan Museum of Art, when all the Swells (and the Nobs) turned out looking glam.
Glenn also owned the building in which the restaurant was located, and lived in one of the apartments. When he died in September 1998, Mortimer's went with him. He left his entire multimillion-dollar estate to an AIDS-care division of New York Hospital, and the building was sold to the owners of Orsay, the restaurant that is now located in the same spot that was Mortimer's.
Mortimer's was the most famous society bistro/burger joint of the last quarter of the 20th century in New York. Oh yes, there were and are many others, but in its day under the ownership (and dictatorship) of the late Glenn Bernbaum, it was without peer.
From Mortimer's: Moments in Time by Robin Baker Leacock, copyright © 2022. Published by G Editions.