Not every high school foyer is decorated with headshots of students who happen to be movie stars, still has the wooden phone booths they once used to take calls from their high-powered agents, or is infiltrated by the occasional teenage gossip reporter. But the Professional Children's School — whose bustling pupils come and go during the day to Juilliard, the School of American Ballet, Hollywood casting calls, Broadway theaters, and various elite sports facilities — offers a very different kind of experience.
Behind its unassuming entrance, tucked around the corner from Lincoln Center on Manhattan's West Side, this private school caters to the most exclusive demographic in New York City. Its approximately 185 students, who pay around $50,000 in annual tuition, are all currently working in (or in training for) high-stakes industries like entertainment, dance, fashion, and elite athletics. Distance learning was practically invented at PCS, where students prize flexibility above all, and might need to travel for a modeling gig or spend a semester on location for a movie.
Just a sampling of its world-famous alumni over the last century include Uma Thurman, Beverly Sills, Carrie Fisher, Rita Moreno, Yo-Yo Ma, Dick Van Patten, Vera Wang, Milton Berle, Giancarlo Esposito, Cosby kids Tempestt Bledsoe and Malcolm-Jamal Warner, Christian Slater, Carol Kane, Ida Lupino, Sidney Lumet, Tuesday Weld, Sandra Dee… and Tara Reid.
The headshots, a tradition since the 1950s, feature any current student who wants their photo posted, explains Dr. James Dawson, the head of school since 1995.
"Many of the well-known kids don't put theirs up [over privacy concerns]. New kids like putting them up," says Dawson, who was previously head of the upper school at Spence. "It's funny to see the adorable headshot, versus the kid who shows up for an eight a.m. class."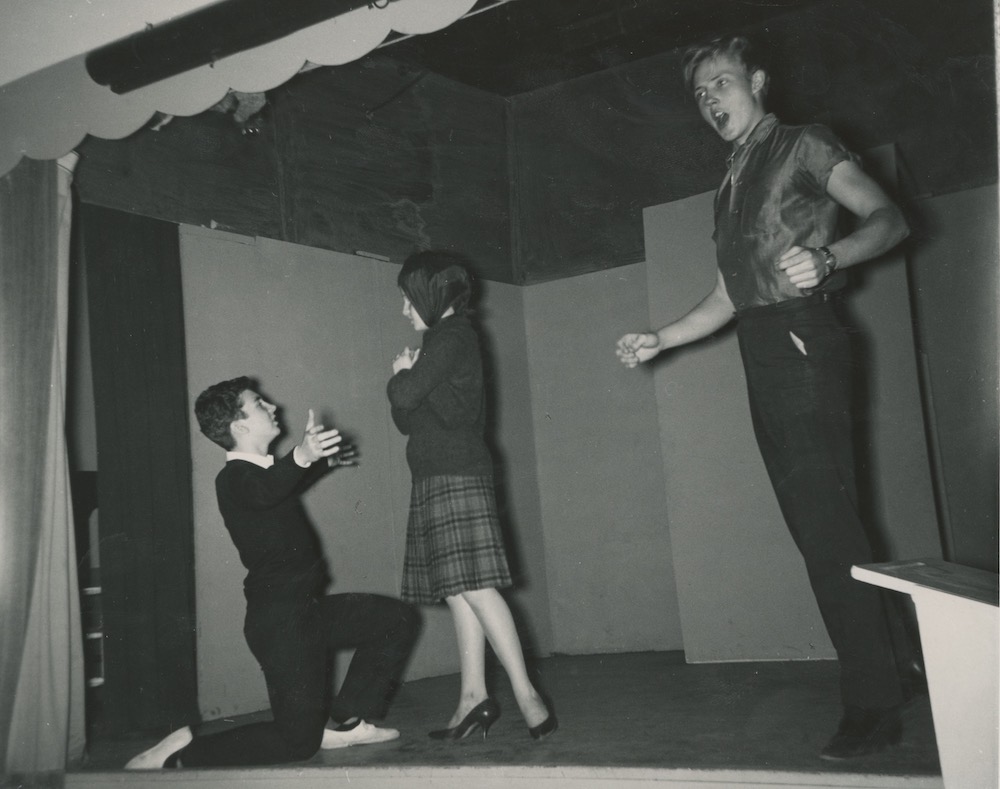 The antiquated phone booths, also from the 1950s, are retained for tradition — having been disconnected from service many years ago. In the days before mobile phones, students would rush to the lobby at lunchtime and after school to check in with agents and parents about auditions, callbacks, and even endorsement deals.
"At lunchtime, we would all run down to stand in line [for a booth]," recalls the stylist and former actress Sasha Charnin Morrison ('82). "When it was time to get your situation about what your afternoon was going to be like, the line was intense."
"It's the first thing our alums do when they come to visit," Dawson says of the booths. "They talk about how much time they spent there."
PCS has long enjoyed a unique mystique in the rarefied world of New York's prep schools, with its child stars and their idiosyncratic schedules. But behind the plain frontage are scenes played out across any high school in the city — corridors filled with students rushing to math or Spanish class; student council campaigns and school musical rehearsals; SAT prep and prom night. Like any other high school, PCS contains a teenage microcosm, although surprisingly without the Darwinian social stratification.
"From the minute I walked in, it was great," Charnin Morrison tells Avenue. "It was a full high school experience," minus the pressure to be part of a clique. "The John Hughes thing, where you separate all of the people into groups?" she says, referring to the auteur of '80s teen angst, whose films include The Breakfast Club and Pretty in Pink. "I don't really remember that happening. There were theater kids or dancers or skaters — sometimes those kids only sat with those kids. But mostly, we all mixed together."
As the daughter of Martin Charnin, a lyricist, writer, and director best known for Annie, Morrison was no stranger to show business. When not appearing in her father's hit Broadway show — whose cast kept PCS full of fellow "orphans," including Sarah Jessica Parker — she performed regularly in cabaret reviews and music videos. She ended up at PCS after her original school, the Little Red Schoolhouse, couldn't keep up with her show business–related absences.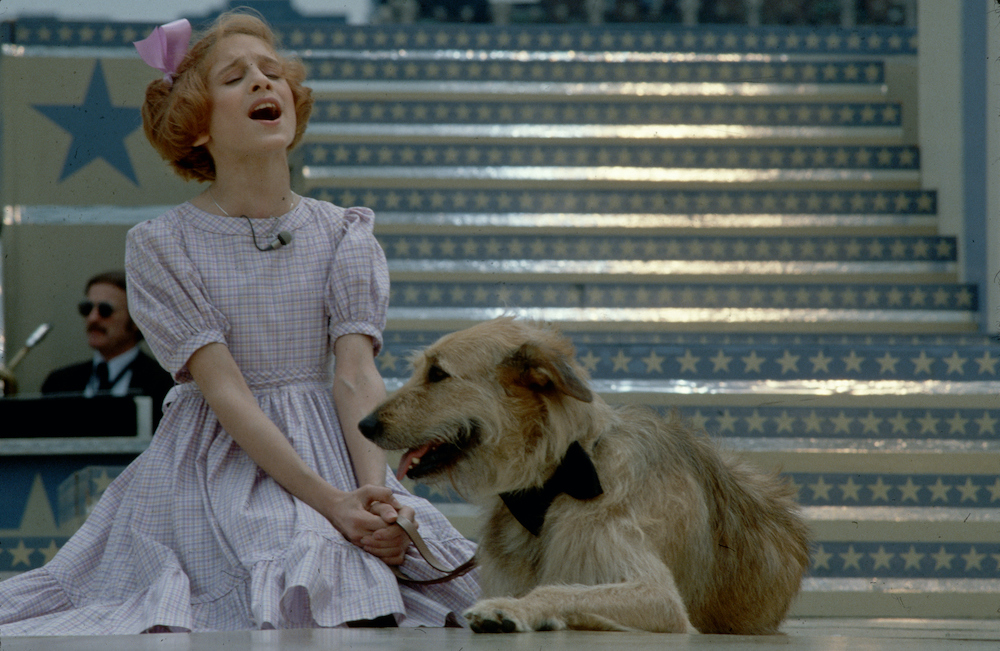 Attending PCS in the 1980s meant rubbing shoulders with many big names from the time.
"Diane Lane was there for a while. And Glen Scarpelli from One Day at a Time," Charnin Morrison recalls. Also Anthony Michael Hall, Anthony "Carlo" Imperato (from the Fame television show), and Phoebe Cates, the era's "It girl" for teenagers growing up on the Upper East Side.
"I was in class with Phoebe Cates," Charnin Morrison recalls. "She was the first person I ever saw wear a Benetton sweater. It was a yellow V-neck, and I had to go to Benetton and buy every color. She was so frigging cool. She had a Cartier watch, and she was the first person in my life that I'd seen wear a camel sweater."
Sadly, it was not a long-lived classroom friendship. "She left school to go do Paradise with Willie Aames and she never came back. Her career was more important, and her movies were starting to take off, like Fast Times at Ridgemont High."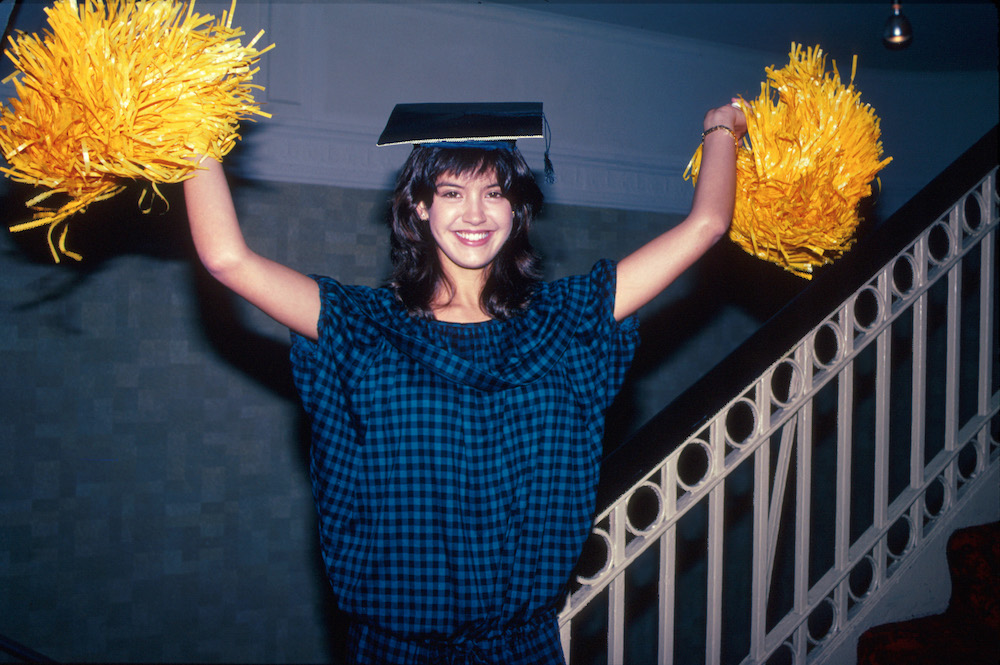 But she was not the only alpha girl in the PCS ecosystem. "Cornelia Guest was in my math class. At that point, she was not yet the 'Deb of the Decade,' she was a horsewoman," Charnin Morrison says. The daughter of C.Z. Guest, Cornelia would go on to tabloid fame as a glamorous fixture of the Warhol-era nightlife circuit, but back then she was a serious equestrian competitor.
"She would walk in with this full-length fur, a turtleneck with dolphins on it, and a Louis Vuitton tote bag. She couldn't have cared less about what was going on."
Guest herself puts it somewhat differently. "I was so grateful I got to go to PCS," she tells Avenue. "I was riding. I was in and out, competing and traveling, and when I could go to school, I would."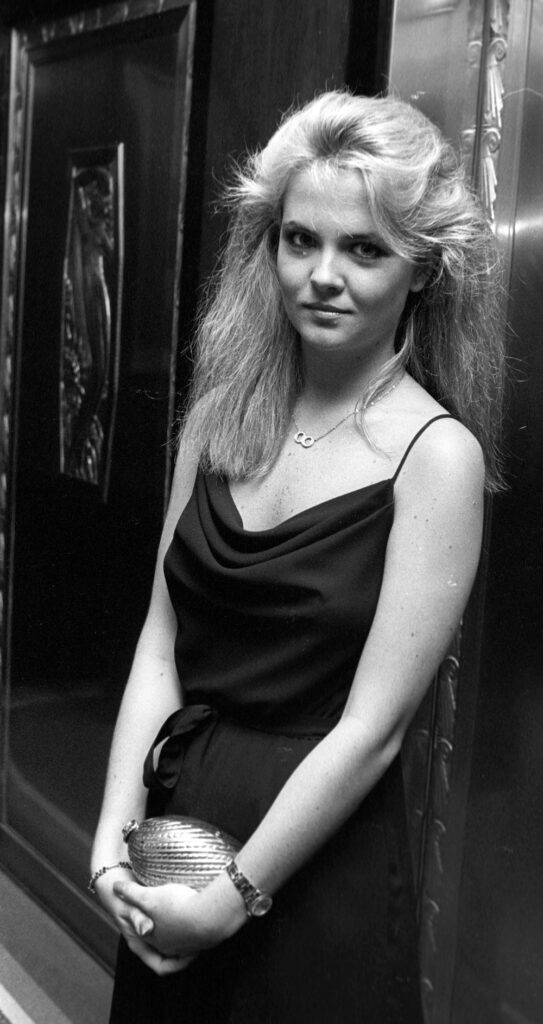 Guest had transferred to PCS after a disastrous stint at the Foxcroft School in Virginia. "I hated every second of it. I hated being at boarding school, and I hated being away from home," she says. "I remember crying and begging my mother. 'Are you really leaving me here? How could you do this to me?' Once she realized I was so miserable, she took me out and found PCS."
"I was so disciplined," Guest adds. "I was up at four o'clock every morning, riding and caring for my horses. I was driving myself to horse shows. You learn an incredible independence. You learn to think. You learn to make judgments, to fall and to get up. I think that is so important. You've got to fall to figure life out. You discovered so much about the world and about yourself at PCS. Had you been stuck to a tight, little curriculum, you never would."
The Children's Professional School was founded in 1914 by the devoted theatergoers Jane Harris Hall and Jean Greer Robinson. At the time, Broadway's child actors often had a lax education, or remained illiterate, because their work schedule conflicted with school hours. The New York Times reported that the two women, visiting a friend backstage at Daddy Long Legs, were shocked to discover children from the cast betting on card games. PCS enrolled 100 students in its first year, and was an instant hit.
The school first opened in the theater district, relocated to an office building at 61st and Broadway, and in 1956 found its own premises on West 60th Street, its current location. Early students at PCS came from Broadway, but also vaudeville and the silent movies that were produced in northern Manhattan, New Jersey, and Staten Island.
Academy Award nominee Elliott Gould ('55) came to the school as a song-and-dance performer. "In 1951, I played the Palace Theater for the first anniversary of the return of vaudeville. I sang and danced in someone's act, and it seemed to be a really special job," he tells Avenue. "My parents thought that I might have an interest in show business. It was not what I had in mind, but nonetheless, they brought me to the Professional Children's School," starting in eighth grade.
Gould attended school in the Broadway office building, which led to many entertaining moments. "Senior Day" at PCS meant the pending graduates could wear anything they wanted. "I thought it was really outrageous to be in this office building dressed like a frogman," recalls Gould, who dressed in a bathing suit, snorkel and flippers. "I had to have been one of the most, if not the most, bold and daring."
The actor would often be able to tell when classmates were in certain shows. "There was a production of Peter Pan that came to town starring Jean Arthur and Boris Karloff. All of the children in the show had orange hair. I was aware that I had classmates in that show because of the orange hair," he recalls. Gould's time at PCS introduced him to a long list of people who went on to become boldface names. He is part of a group of alums who have stayed in touch, including the late Warren Berlinger and actor-agent-producer Michael Mann ('59).
"I spent a great deal of time in the school," says Mann, who was a child star on Broadway, appearing in Two's Company with Bette Davis when he was nine. "Because of the plethora of talent that went there, we used to do performances," even though the school's focus was education, not performing arts, he recalls. "Marvin Hamlisch would write these lyrics and everyone would do something… These were people who were getting paid handsomely to appear on Broadway, on television, and on the road. We would do these in-house performances with all this amazing talent."
Mann continues: "Christopher Walken, Leslie Uggams, Lorin Hollander… in my junior year, there were only three boys in the class, me, Josh White Jr. — his father was the greatest folk singer that ever lived at the time — and Patrick Adiarte, who starred in The King and I… the Shirelles went there… We had quite a crew."
Some families boast multiple branches of PCS alumni. The former child actor Kit Culkin attended, as did his sister, actor Bonnie Bedelia, and his children, Macaulay, Rory, Quinn, and Kieran. For others, PCS is where lifelong friends were made. When Mann last produced a play in New York in 2012, Innocent Flesh, his school chums turned out in force for its off-Broadway opening, including former classmates Brooke Adams, Hamlisch, and, in a rare public outing, Walken.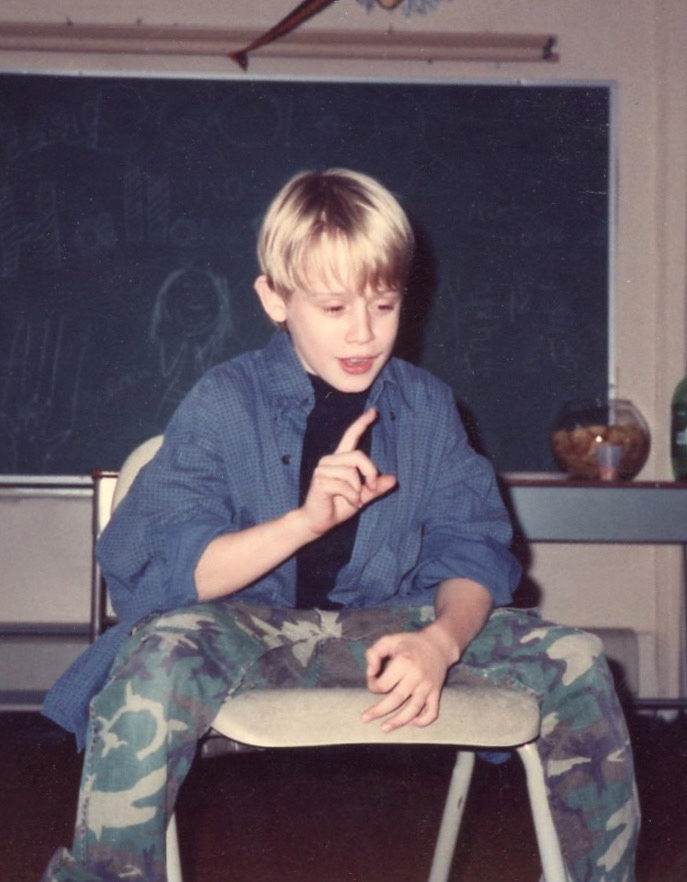 With such talent roaming the halls, when the trend for reality television shows set in Manhattan private schools began in the 2000s, it was only a matter of time before PCS hit the small screens. Ally Hilfiger ('03), daughter of the designer Tommy Hilfiger, produced a feature film while a PCS student, called Proud. That piqued MTV's interest, and they asked her to create a show for the network.
"I pitched ideas I thought would show Americans different cultures or situations," she tells Avenue. With the project approved, she prepared to shoot the pilot.
"I had kids from my school and other private school kids lined up to be a part of it… we did it and did ridiculously exaggerated things to pump up the show," she says of the project that ultimately became Rich Girls. "People said it was a good idea. The school said it was a great opportunity. They even allowed us to film part of the prom and graduation. They were very supportive."
But in a surprising twist, it turned out that letting reality show cameras through the school gates wasn't such a great idea.
"We do like to cooperate with the kids, allowing in film crews they're working with," Dawson says now. But that project "went off the rails," he adds. "The show evolved over time and became unkind. Our support waned to the point when we said, 'We cannot help you any further.'"
The experience also soured for Hilfiger. "The show did not align with my integrity," she says. Rich Girls ended after just one season, and torpedoed her friendship with costar and schoolmate Jaime Gleicher. Prior to producing the show, however, Hilfiger's time at PCS was idyllic. "I was friends with everybody. It was very creative and there were a lot of musicians like Jack Antonoff," she says. "We'd hang out and work on music." His girlfriend at the time, Scarlett Johansson, meanwhile, "was in the grade above me. She was quiet and nice."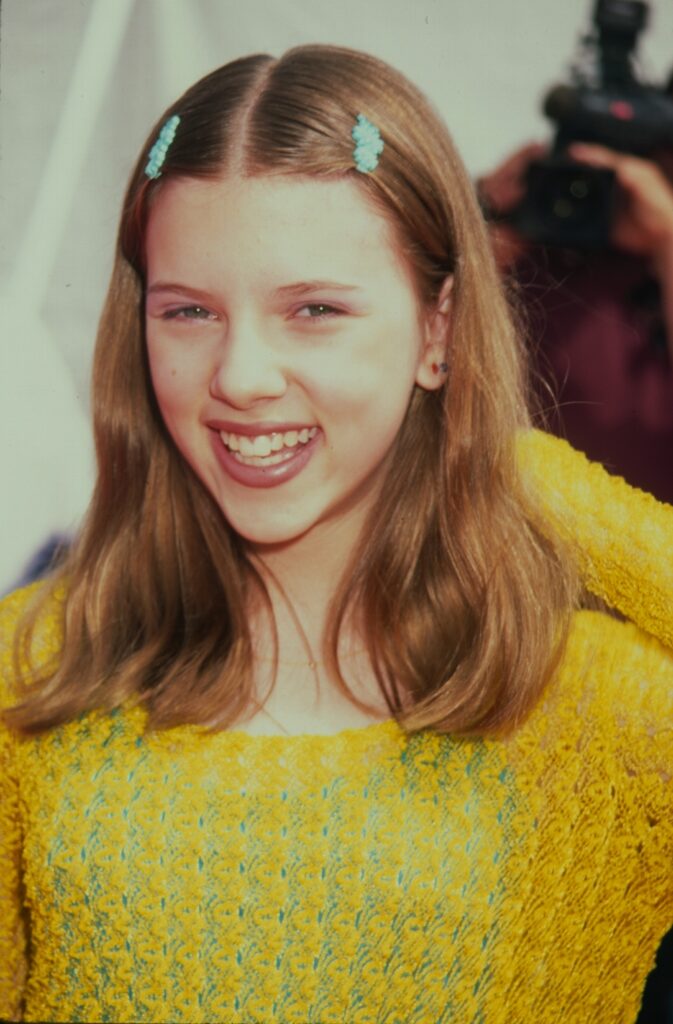 With all that star power attending over the years, it's miraculous that more stories of teen antics haven't trickled out — although there have been some. "There was once a student who was taking pictures and giving them to press agencies [and] telling stories out of school. Kids worried about others selling access to them," Dawson recalls. "We realized this was happening fairly quickly and by October this student was dismissed."
Other breaches have included people posing as representatives from Children's Services to dig for information. Once, someone posed as the school's "chef" (a position it does not have), to spill gossip on Macaulay Culkin to an entertainment television show.
"There can be a shady side to people," Dawson laments.
For the most part, however, PCS's alumni cherish it as a place of shared dreams and artistic endeavors, and the crucible of lifelong friendships. "It was a real potpourri of very interesting people," recalls Michael Mann. "I think we all felt we were in a very special bubble."
For Cornelia Guest, PCS was the happiest of times.
"The teachers were interested in what we were doing. I think they viewed us as peers because we all had careers. Being around that, most kids were so happy that everyone was pulling for everyone else." She pauses. "I commend my mother for sending me there. It was the greatest gift my parents ever gave me."