In the art world, there are always the prescient few who seem to see new ways of doing business and market opportunities before the rest follow suit. Such has been the case with Iwan and Manuela Wirth, who, along with business partner Marc Payot, are the force behind powerhouse gallery Hauser & Wirth, which has outposts in Zurich, London, New York, Somerset, Los Angeles, Hong Kong, and Gstaad.
As dealers around the globe found themselves scrambling to find new ways to market the work of their artists online with the arrival of the coronavirus this past spring, Wirth, Wirth, and Payot simply chose to fast-track and repurpose "HWVR," a signature state-of-the-art, virtual-reality, space-planning tool that they had been developing for more than a year — a move that appears to be paying off.
Avenue recently caught up with Iwan Wirth to talk about innovation and expansion in a pandemic-shaped world, ahead of the gallery's planned inauguration of two new spaces — a 36,000-square-foot Annabel Selldorf–designed building on West 22nd Street in Chelsea and in a collection of renovated historic structures on a sun-drenched island off Menorca.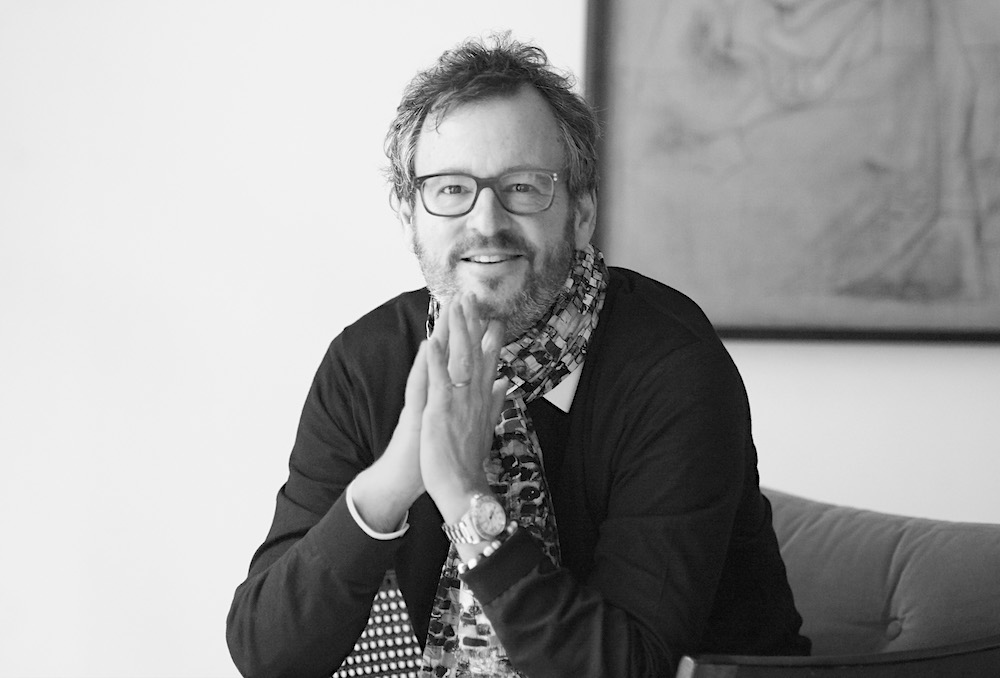 What led you to embark on the use of VR technology as an alternative gallery space?
The development of HWVR was the first project of ArtLab, Hauser & Wirth's new technology and research division, and its goal was to develop a digital tool to create the impression of 3D space that would support our artists and the gallery in the designing, planning, and organizing of exhibitions, all the while enhancing what I call "intelligent productivity" and lowering our carbon footprint.
We wanted to significantly reduce travel, shipping, and the waste of resources in any form. And while we originally conceived it as a tool to help our artists, once we were all in lockdown, we immediately realized we could harness HWVR's potential to reach new audiences and allow collectors to explore our galleries on their own time and on their own terms.
In a gallery press release, you mentioned that HWVR uses "a bespoke technology stack not found in any other industry." Tell us about it.
When we embarked on the development of HWVR, there was no existing software that could match the detail, accuracy, nuance, and flexibility required to re-create exhibitions from the pixel level up. The 3D tools we saw from real estate and architecture simply did not, on their own, produce the level of realism required to put the work of our artists forward in the best possible way. And we have shown we can do that with our first VR exhibition, "beside itself," which we presented in re-created spaces within our "gallery of the future" on Isla del Rey, an island off Menorca, which we'll open in 2021.
The response to our first entirely virtual exhibition has been incredible, and our artists are curious to get involved. So we are now setting up a digital residency program based in Hauser & Wirth Los Angeles so they can explore the full potential of HWVR.
Are you planning to license said bespoke platform to other galleries and cultural institutions?
We do not have plans to license it, since we're still so focused on exploring its full imaginative and creative potential, but we are keenly aware of the fact that it could revolutionize the industry.
Do you envision VR exhibitions for all of your brick-and-mortar gallery spaces?
Yes, in time. We'll plan to build more of our gallery's spaces in HWVR, including our new purpose-built gallery, which Annabelle Selldorf has designed for us on 542 West 22nd Street in Chelsea. (As you may know, we had planned to open on May 2, to celebrate the birthday of my wife and business partner, Manuela. The space has been completed, so we're busy planning to inaugurate it in the fall, while remaining flexible, of course.)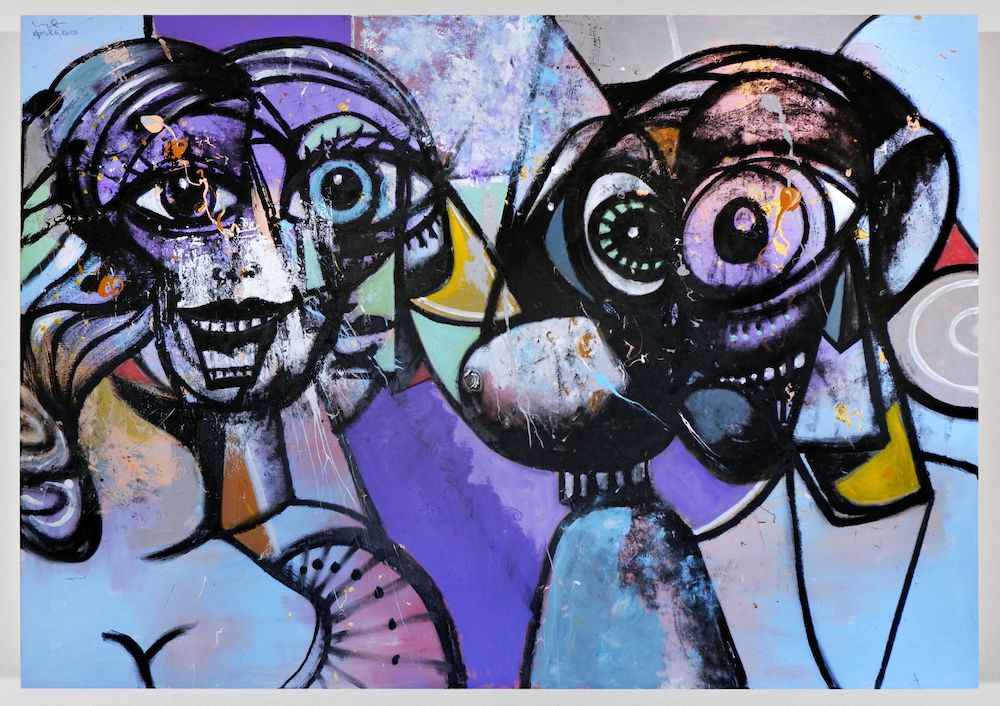 How have you fared in the virtual gallery space?
Since lockdown began, we have presented eight new online exhibitions, launching them on a weekly basis with our artists, including Louise Bourgeois, George Condo, Rashid Johnson, Lorna Simpson, and Nicholas Party. The traffic to our digital platform has doubled, and 80% of our visitors are new. Our collectors are embracing the creativity of our artists as a cause for optimism and positivity in the face of this crisis, and many of these exhibitions have sold out entirely from the digital exhibition space in the opening days.
For our "virtual booth" at Frieze New York in May, we deliberately reached out to our artists for works that had been made in lockdown. We sold 17 works and were delighted to place George Condo's Condo's Distanced Figures 3 — the highest priced piece in our online stand, at $2 million — with a major American collection.
With the aid of a crystal ball, how do you see the business of art shaping up post-pandemic?
From the gallery's perspective, we are confident that we will emerge from all of this a more efficient, stronger, and better organization with an increased focus. We will continue to be nimble and to drive innovation in our art centers, galleries, and digital spaces to connect people with art, and to create meaningful shared experiences.
But, bigger picture, this time period has also created a unique opportunity for the most innovative galleries to shine, and in that respect the digital world might create a more equitable future.