Janet Malcolm's work was, and remains, unsentimental, profound, and precise. Throughout her illustrious career she wrote deeply researched journalism, criticism, and essays, and her gift for language elevated reportage to literature. In addition to writing such seminal books as The Journalist and the Murderer, she enjoyed a nearly 60-year career at The New Yorker. She died at the age of 86 in 2021.
Malcolm frequently wrote about photography, which she decided was a "medium of inescapable truthfulness… The camera does not know how to lie." And so it's fitting that her final work, Still Pictures: On Photography and Memory, published posthumously, is centered on that medium. Featuring photographs, letter excerpts, and quotes that also span family history, the book offers a privileged look into Malcolm's life of the mind, and how she saw the world in her last days.
As Ian Frazier, a long-standing colleague at The New Yorker, notes in his introduction, Malcolm was ambivalent about autobiography and considered it indulgent. In keeping with this, in reflecting on her life, she chose to rely once more on photography so as not to fall into any revising of personal history. Each of her chapters features a single photograph from a particular time in her life, an entry point into her memories.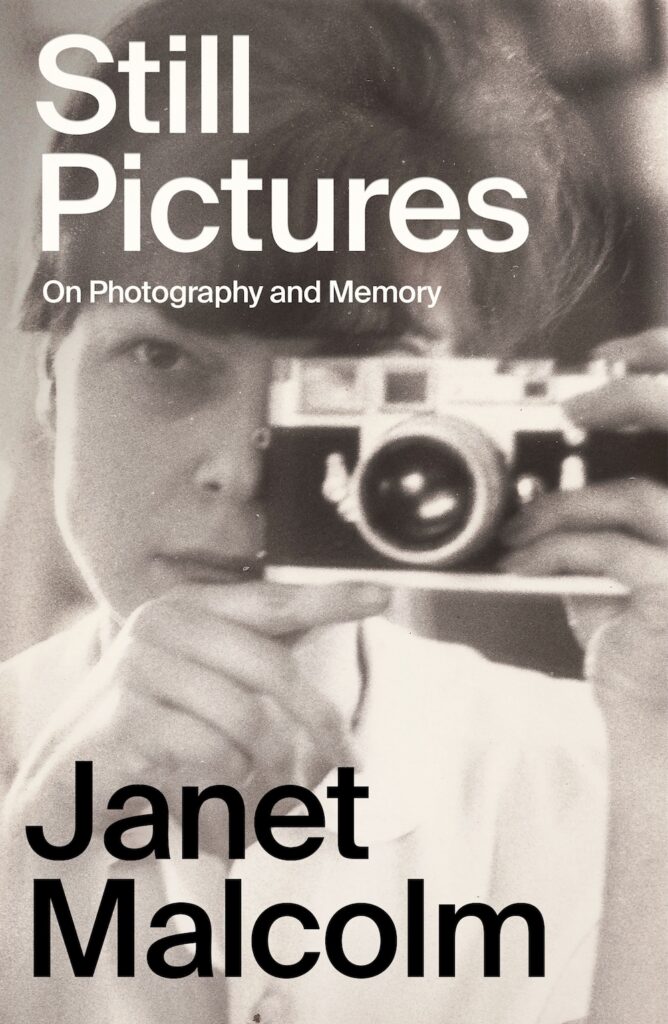 First, we meet schoolmates as her Jewish family moves from Prague to New York in 1939, escaping the Holocaust; then, a gritty portrait of her girlhood and a direct, if not detached, assessment of her parents (the more affectionately treated is "Daddy"). As she matures, there are her early romances, and, later, her encounters with authors ranging from fellow writers for William Shawn's New Yorker like Joseph Mitchell and J.D. Salinger to Hannah Arendt, Dwight Macdonald, and Kenneth Tynan, plus reflections on her marriage to the magazine's courtly Gardner Botsford, and musings on Freud, Roland Barthes, and Chekhov, among others. We get a sense of New York émigré culture, often laced with sardonic Eastern European humor. Malcolm never waxes nostalgic, and not only frequently laments her "bare bones" knowledge of a relative, but regrets her ability to conduct a proper live interview. A journalist above all else.
The very best chapters are those which reprise the unmistakable voice of her brilliant profile of the artist David Salle, "Forty-One False Starts," or Diana & Nikon: Essays on the Aesthetic of Photography, to ask: What does the viewer project onto an image? What is true? And exactly how much distance is necessary to see objectively? Malcolm deconstructs the mystique of images so astutely here that it's hard to believe she was battling cancer at the time, and would soon lose that fight. In the afterword, written by her daughter, Anne Malcolm, we learn that she didn't get to finish all she intended, and the book was compiled chronologically on her behalf. The pages are honest and vivid, and show Janet Malcolm once again recording life like no one else.
Still Pictures: On Photography and Memory, by Janet Malcolm (Farrar, Straus and Giroux), is available online and in stores now.