"For me, beauty is something that brings you to another level of contemplation, and fills you with a profound sense of joy," says Jean-Michel Othoniel. Chatting with Avenue from his Paris atelier, the French conceptual artist has been putting the final touches on a suite of new flower-inspired paintings and decadently beautiful works in blown glass, which were unveiled at the Perrotin gallery on Manhattan's Lower East Side in June.
Blown glass sculptures in particular, he explains, are the product of a violent creation process where the material is often "wounded" in the creation of his work, which he sees as a "metaphor for the beauty and sadness that exist within human experience as well as nature."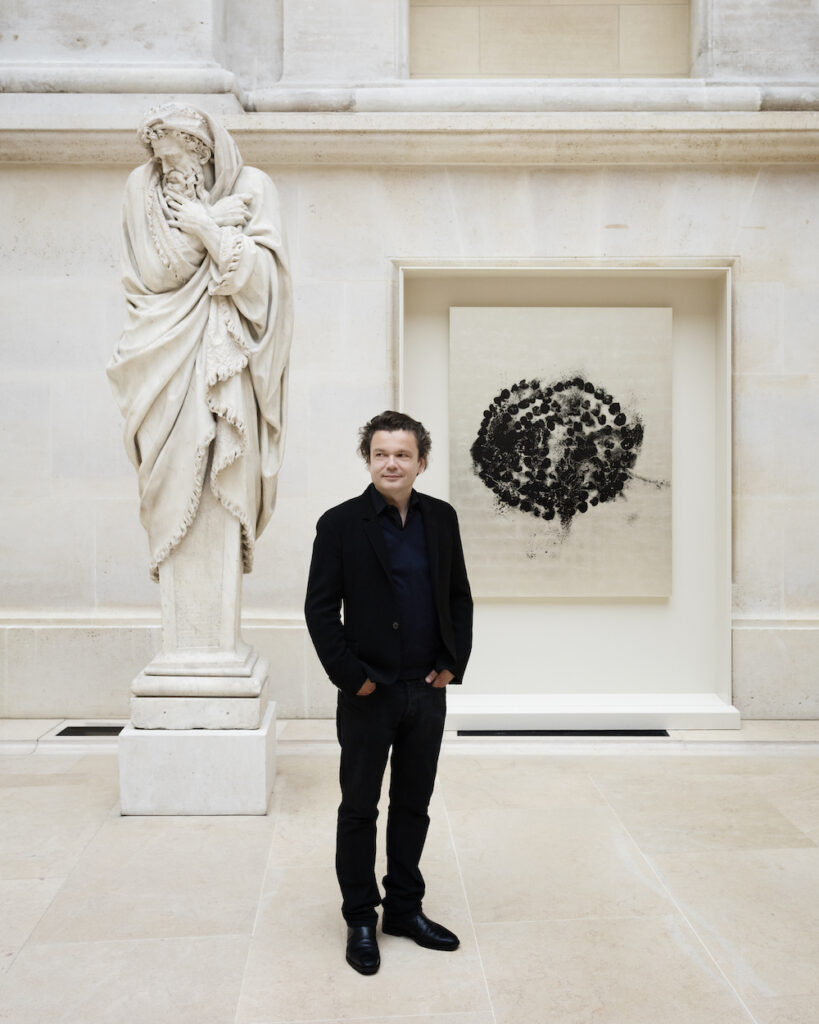 For the past three decades, Othoniel has been experimenting with his alchemical wonders, initially executing intimately scaled works, which, in time, led to a host of monumental commissions that have graced the grounds of Versailles, the Peggy Guggenheim Museum in Venice, and, later this year, the Conservatory of Flowers in San Francisco's Golden Gate Park. All the while, he has pursued an obsession with flowers and their infinite symbolic associations. "Flowers allow us to explore our concerns with ephemerality and permanence, life and death, figure and ground, form and color."
In recent years, the artist has found himself in high demand by luxury brands, including Dior, Louis Vuitton, and Chanel, which have tapped him to collaborate on a host of projects. Such collaborations, he says, have been a natural outgrowth of the personal relationships he has built with those who collect his oeuvre. It was Bernard Arnault and his daughter, Delphine, for instance, who invited him to create the iconic J'Adore bottle for Dior, and starchitect Peter Marino, who commissioned a suite of important works for Chanel's flagship stores around the globe.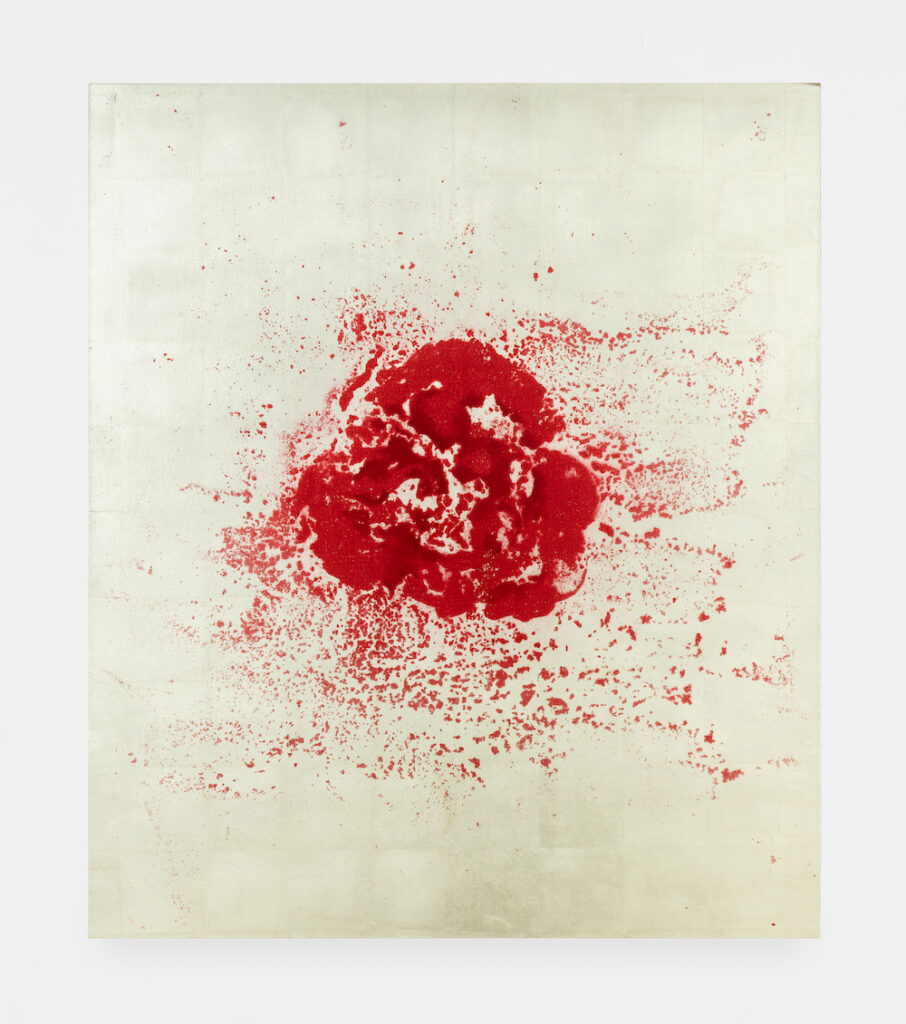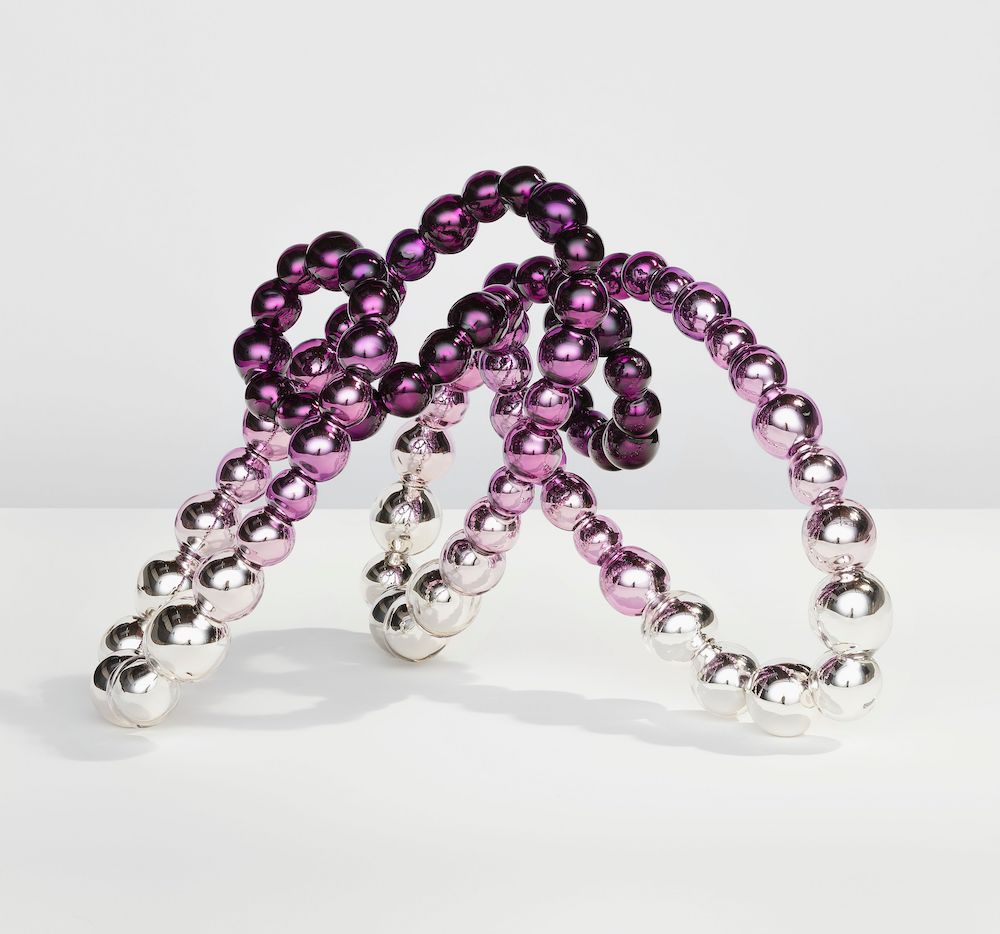 For the New York exhibition, Othoniel is presenting ten paintings and seven sculptures in mirrored glass inspired by the chrysanthemum flower, or kiku in Japanese, a symbol of joy, pleasure, and eternity. The sculptures represent a continuation of artist's "infinite knots" series, which he embarked on a decade ago in collaboration with Mexican mathematician Aubin Arroyo. Each of the resulting glass constructions is "based on a mathematical theory used to calculate the infinities of reflections contained within one sphere of mirrors."
Gallerist Emmanuel Perrotin says of Othoniel's work, "It is monumental yet delicate, baroque yet minimal, poetic yet political. His contemplative forms, like oxymorons, have the power to reconcile opposites. With a capacity to harmonize people with their environment, his art invites viewers to inhabit his world through reflection and motion."
Jean-Michel Othoniel: Wild Rosebuds runs through August 13 at Perrotin (130 Orchard Street). A retrospective of Othoniel's work will open at the Petit Palais in Paris in September.