There's a scene in the fourth episode of Julian Fellowes's latest period drama, The Gilded Age, in which Bannister (Simon Jones), the English butler serving in the old-money household of Agnes van Rhijn (Christine Baranski), guides the American butler, Church (Jack Gilpin), through the correct cutlery placement at dinner.
"I would not lay the fruit knife and fork, they arrive with the fruit plate," says Bannister, sniffily, before spotting some colored wineglasses. "How festive!" he remarks. "We set them in a square, the English way, not in a line… I wonder they don't find themselves drinking their neighbor's wine! But of course, there's no right or wrong about these things…"
The scene epitomizes the central clash in the handsome HBO series, set in the New York high society that emerged after the Civil War, when old money and new fortunes forged in the railroad, oil, and copper industries did battle over the correct placement of a dinner fork.
"This wasn't a pale pastiche of being European posh, it was an entirely new, completely vigorous way of being rich in the American way," says Fellowes, Zooming from the billiard room of his 1633 manor house in Dorchester in the southwest of England. It was bought with the proceeds from Gosford Park, the 2001 Robert Altman movie that won Fellowes a screenwriting Academy Award, at age 52, after laboring for decades as a character actor whose biggest feather was playing Lord Kilwillie in the BBC Highland drama Monarch of the Glen. Fellowes has been successful in both the English and the American way, which was perhaps unexpected, given that few could have predicted in the era of Occupy Wall Street and concern about the 1% that we would all sit glued to Fellowes's Downton Abbey for six seasons. Fellowes well remembers the note that came out of the office of Alan Yentob, then head of BBC Drama, Entertainment and Children's programming, when he wrote the 1995 television adaptation of Frances Hodgson Burnett's Little Lord Fauntleroy, which read, "the audience for class-based period drama is dead."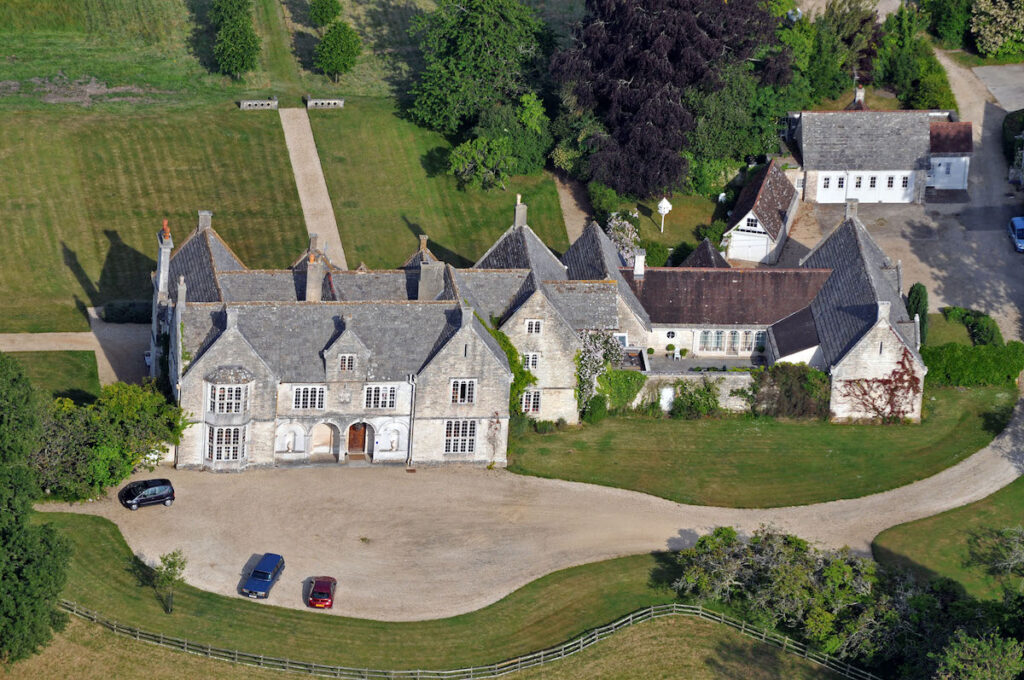 "I lived through an era in the late '60s and '70s when people used to pretend that class didn't exist anymore and that it was all over," says the writer, now with a title — Lord Fellowes, please — and a new Downton Abbey movie on the way, although he still worries that one day a giant hand may reach in and snatch it all away. "One likes to believe that people who come to success later in life are nicer and more understanding and gentler personalities. This doesn't necessarily prove true in the eating, I can tell you, because sometimes people have so many chips on their shoulders. They are kind of 'I'll show them,' to a quite operatic degree."
That he counts himself among the I'll-show-thems is clear from the The Gilded Age, in which fortunes are made, resentments avenged, and reputations toppled with a single misstep. "To be seen in the right place, doing the right thing, was a core part of their self-image, much as it is of ours," says Fellowes of success in Mrs. Astor's New York, which he grew interested in after reading books about Consuelo Vanderbilt and Jay Gould, along with Edith Wharton's The Buccaneers.
"Culture was worn like a badge by those rapacious robber barons, which was why attendance at the opera was a key activity, even if they must have been bored to sobs most of the time. We perhaps use causes more than opera, but the goal is the same: to make us look good." He adds, "I feel I've said quite a lot about the British class system past and present, and it seemed interesting to be talking about a different society, a new society that had different roots."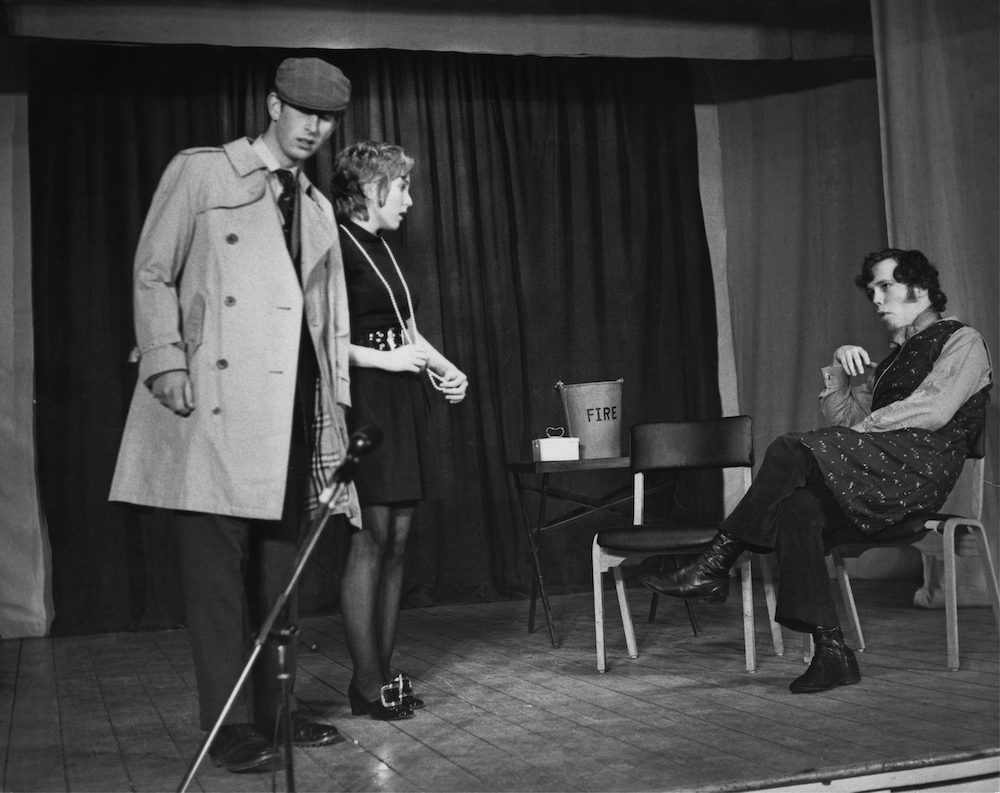 His fascination with class goes back to his childhood growing up in Chiddingly, a village in the English county of East Sussex. His father was a diplomat whose ancestors included an admiral of Lord Nelson's — they had a nanny, cook, two maids — but his less illustrious mother was condescended to horribly by her in-laws. Fellowes can remember going to tea with a paternal great-aunt, Mrs. Hamilton Stephenson — on whom Maggie's Smith's character, Lady Trentham, is based in Gosford Park — and his mother having to drop off him and his three brothers. "'Come for them at 6 pm,' she was told, and you think, 'Why can't she stay and have some tea?' As a child, these things are very bewildering." One time, he went to get a teaspoon out of a drawer in the kitchen, and asked, "'Why are there so many different kinds of teaspoons?' My great-aunt said, 'Because they're not teaspoons, dear. This is a melon spoon. This is an egg spoon. This is a sugar spoon. This is a…' and it went right down the list. It was as if I'd peeped into Tutankhamen's tomb or something. I suddenly saw all these relics of a complicated world with a million rules, about which I knew nothing."
Graduating from Cambridge in the early '70s with the ambition of being an actor, he quickly found the vogue for working-class actors such as Albert Finney and Tom Courtenay relegated him to roles in West End comedies in which he fell down a flight of stairs every night. "Nobody thought I had a cat's chance in hell of making a living," he says, "I don't think they were thinking in terms of stardom. They were thinking in terms of eating. I felt rather stuck, really. I didn't want to just be falling down stairs for the rest of my life on the West End stage." After five or six years of this, he upped and moved to Los Angeles, where he had small roles in two films starring Wonder Woman's Lynda Carter, and befriended Jane Seymour and Pierce Brosnan.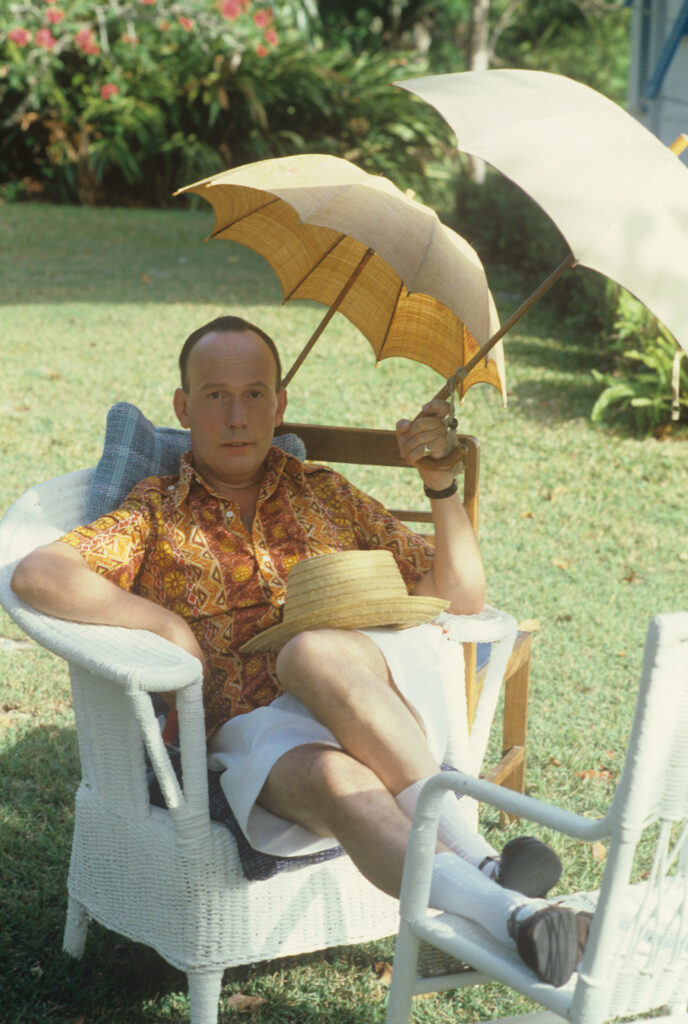 "They were both very, very beautiful. Not only was I not beautiful, I wasn't good-looking on any level." Often, though, he found himself called upon as a script reader for his more successful friends. "They would give me these scripts and say, 'I've been offered this by Warner.' And I would read it and I would say, 'Well, I think acts one and two are very strong, but then the logic of it falls apart in act three,' and so on. Looking back, that was a kind of training, really, for writing scripts of my own."
After leaving drama school in 1973 he had written and had published three historical novels, but it wasn't until he married his wife, Emma Kitchener, the great-great niece of the first Earl Kitchener, and a lady-in-waiting to Princess Michael of Kent, in 1990, and started a family, that he began writing scripts for the BBC — a new version of Little Lord Fauntleroy was followed by The Prince and the Pauper. With the birth of their son, Peregrine, "I was much happier personally," he says. "As company, I'd become funnier and less desperate."
In 1999 the actor Bob Balaban recommended Fellowes to Robert Altman to write the screenplay for Gosford Park. Altman even kept Fellowes on-set to nitpick details of dress and etiquette. "'He wouldn't be in a hat, Bob. She isn't Lady Mary, Bob, she's Lady Smith. They wouldn't be serving. She wouldn't be in the kitchen. They wouldn't be on this staircase. Those suitcases are wrong, Bob,'" remembers Fellowes. "By the end of a day's shooting, when I opened my mouth, there'd be a sort of 'Uh-oh, here he comes.' I'm very, very grateful to Robert Altman, who really gave me my career. He gambled on me and he threw the dice for me, which I never forgot, but when people sometimes say to me, 'You must wish that your lucky break had come when you were 30 instead of 50…' And of course, in a way, but I wouldn't have had the nerve at 30 to do what I did at 50, which is to say to Bob, 'This is rubbish.'"
The other huge benefit of his late-breaking success is the sympathy which his years of struggle lent his portrayal of the below-stairs staff in both Gosford Park and Downton Abbey. He could easily have written a Lord Grantham in his 30s, but the valet Bates would probably have been beyond him. But by his 50s, he knew what it was to work hard, suffer setbacks, and be uncomplaining. The key to Bates, says Fellowes, was Downton's first episode where he is sacked, briefly pleads for his job, then retires to his room, where Anna brings him food, only for her to find him crying. The memory brings Fellowes briefly to tears himself. "It's making me cry now… but she sees him crying and at that moment you learn that he is in fact as emotional as everyone else, but he can never express it. And that was really the engine of Bates."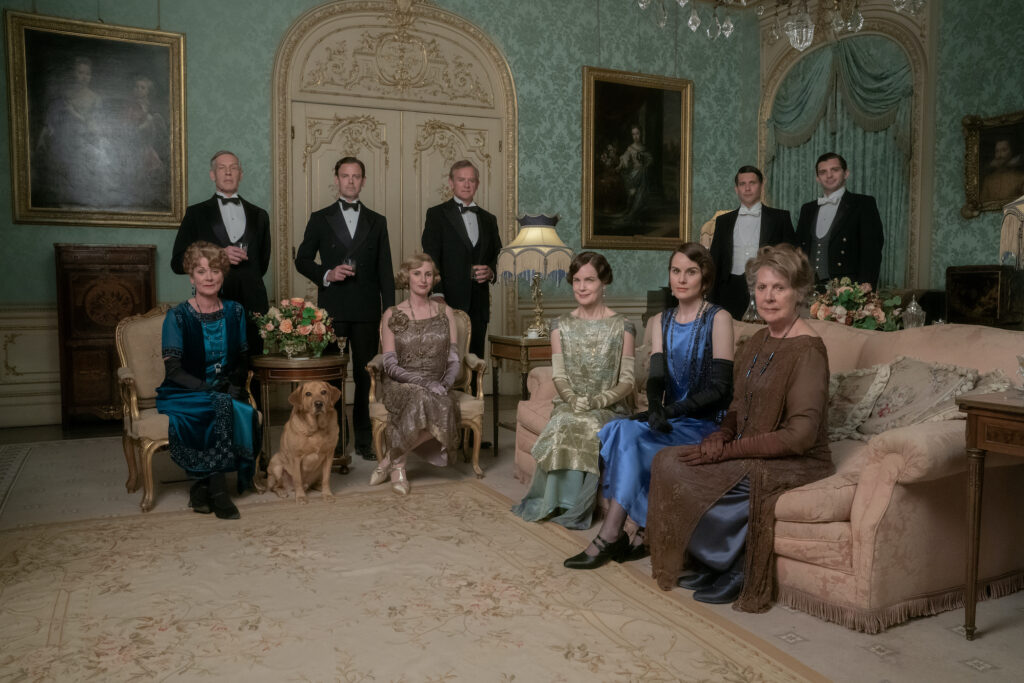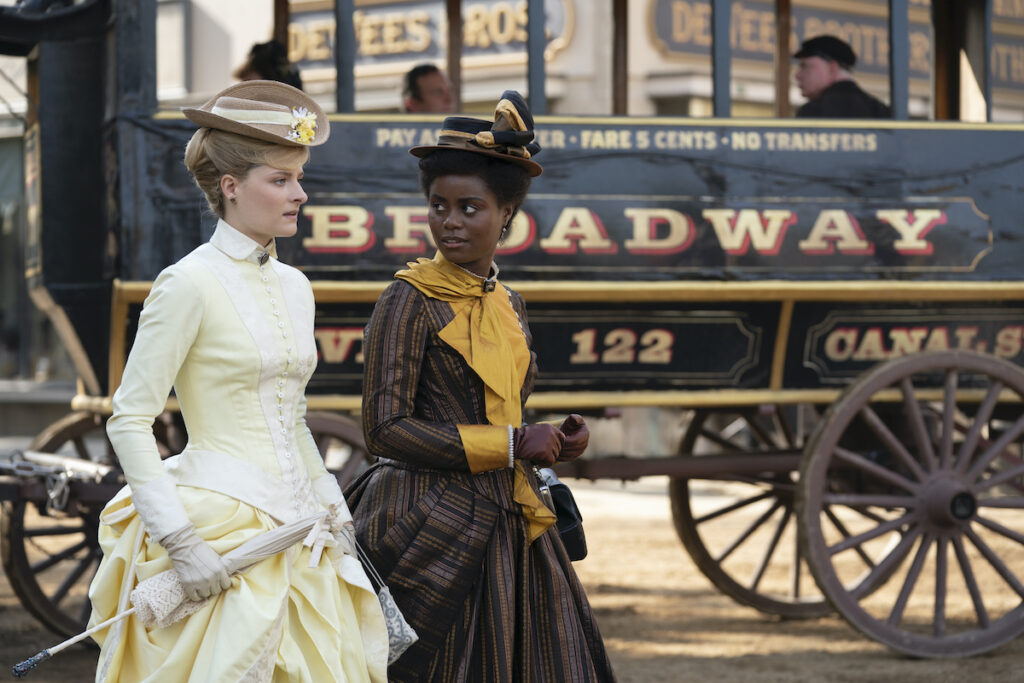 It reminds him of his father's uncomplaining military service in World War II. "This present-day thing of everyone being hurt and wounded and offended all the time: put a sock in it and pour a double whiskey and shut up." That said, he adds, "I cry at everything. I cry when the little girl drops her paper flower in the puddle in a commercial for some washing product. I'm torn between the generations because of the span I've lived, but I do admire people who can just take it and not complain."
I ask if there's any character in the new series that he feels such a strong emotional connection to. "At this stage of my life, I think it's probably Agnes," he says, speaking of Baranski's waspish, hard-to-please spinster. "I look around and see the world crumbling. I hope they [the Gilded Age characters] all have a point of view and a believable trajectory. I want everyone to be on a path that is taking them somewhere and the pleasure is in playing it out." He pauses. "Until at least my middle 30s, I don't think I fully understood that life is a game of cards. You are dealt certain cards, and all the socioeconomic reforms in the world can't alter that. Human beings are dealt different things. And I admire people who play their cards as well as they can."
The Gilded Age is showing on HBO. Downton Abbey: A New Era is released on May 20.