A date with Nancy Wolfson-Moche can get you pregnant. A kohenet — or Hebrew priestess — who lives near Gracie Mansion, she specializes in creating sacred-eating rituals for spiritually minded Upper East Siders, with a particular focus on fertility.
An example of her services? "Clients asked me to create a Valentine's Day ritual that involved red velvet cupcakes to help them conceive a child of a specific gender," Wolfson-Moche tells Avenue. "Nine months later, their baby of the desired gender was born, and turned one last November."
She is a graduate of Rabbi Jill Hammer's Manhattan-based Kohenet Institute, a globally recognized center for female Jewish mysticism.
"We're told that spiritual history has been shaped by people in power, and it is possible to widen that lens, and to understand that women and others were put on the margins," Rabbi Hammer explains. "We really need the ability to feel that our lives are sacred, in a liberating and inclusive way."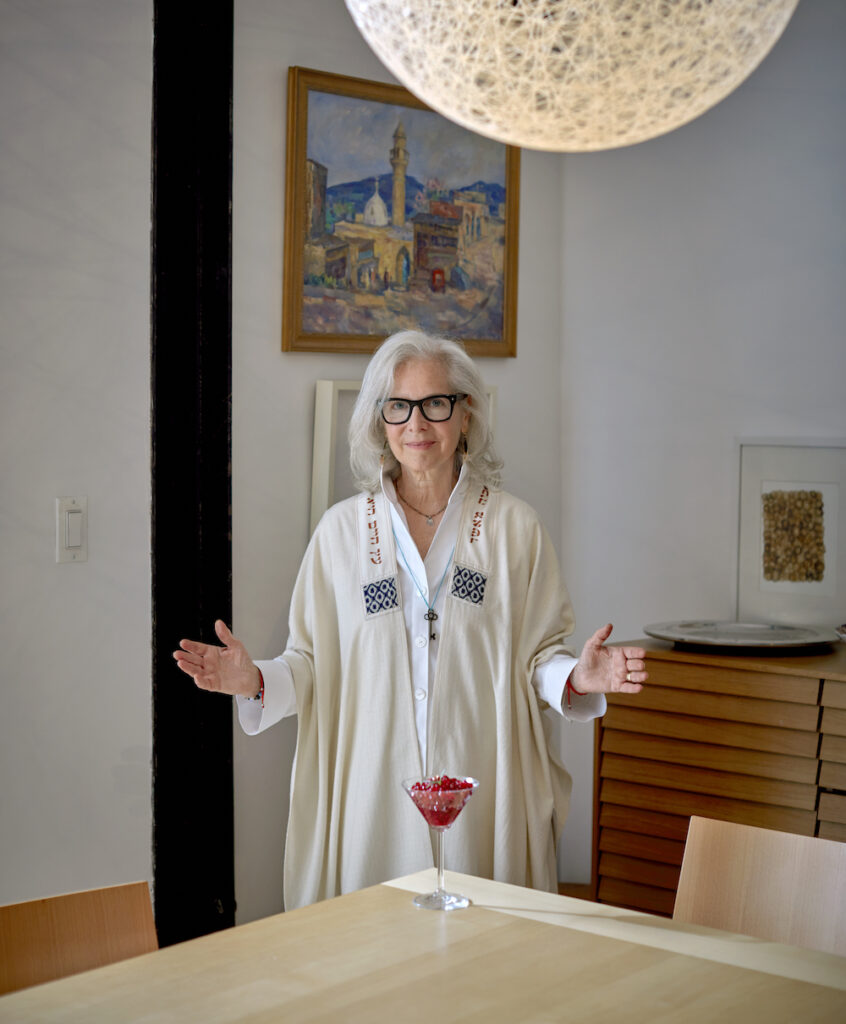 It is true Wolfson-Moche is interested in healthy eating — her most recent book, Vegetables for Breakfast from A to Z, was presumably top of Santa's list of presents for naughty children.
"But it is not only what is in the dish or the meal; the key is how it is conceived, prepared, presented, and received," she says. "That is where the magic and spirituality enter."
In addition to incorporating prayer and blessing into food preparation, other techniques include being mindful of how many times to cut something, and into how many pieces, in a nod to gematria, the Hebrew system of numerology.
There are certainly plenty of rituals to go around. Wolfson-Moche, whose husband was raised in Asia, celebrates all three new years: lunar, Jewish, and secular. January 1 found her in the family's country cabin just outside Cornwall, Connecticut, where the meal included a black-eyed pea stew ("a symbol of community of various ingredients that come together") as well as pomegranate "caviar" served in a martini glass and drizzled with limoncello.
"Pomegranate seeds are just really beautiful. They're transparent, and I feel that that's something we really need moving forward in 2021," she says.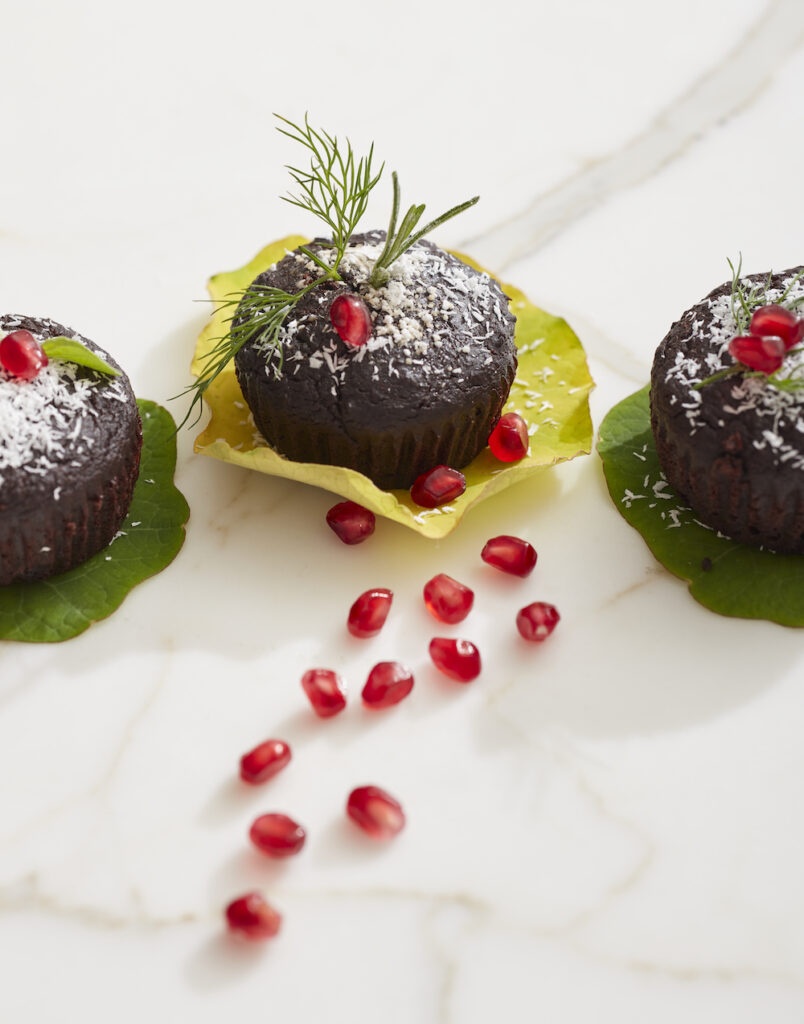 Sigal Greenberg, a certified life coach, is among Wolfson-Moche's satisfied customers. "She's my priestess of everything that has to do with nutrition," she says.
Among other small miracles, Greenberg credits Wolfson-Moche with getting her picky daughter to eat broccoli. And does she follow all the sacred instructions, like the specific number of cuts to make?
Greenberg pauses. "No, that is not something I adopted," she says with a laugh. "For me it was too much, I am telling you the truth."
---
Photography by Johnny Miller
Photography Direction by Catherine G. Talese
Grooming by Nozomi for Warren Tricomi Salon