Valentine's Day is less than one week away. If you have yet to lock down plans, don't fret — you still have a few days to pull together an impressive date or gift.
1. Book an Extravagant Staycation
Spend a romantic weekend in one of the city's best hotels, and pull out all the stops while your there.
The Mark Hotel has put together a plush experience for those looking for a change of scenery. The "Fool Proof" Valentine's Day treat menu includes roses, a stuffed animal, macarons from Ladurée, a candlelit dinner and/or breakfast in bed from The Mark Restaurant by Jean-Georges, a couples massage, a La Perla silk PJ set, and an officiant to perform an in-suite wedding ceremony.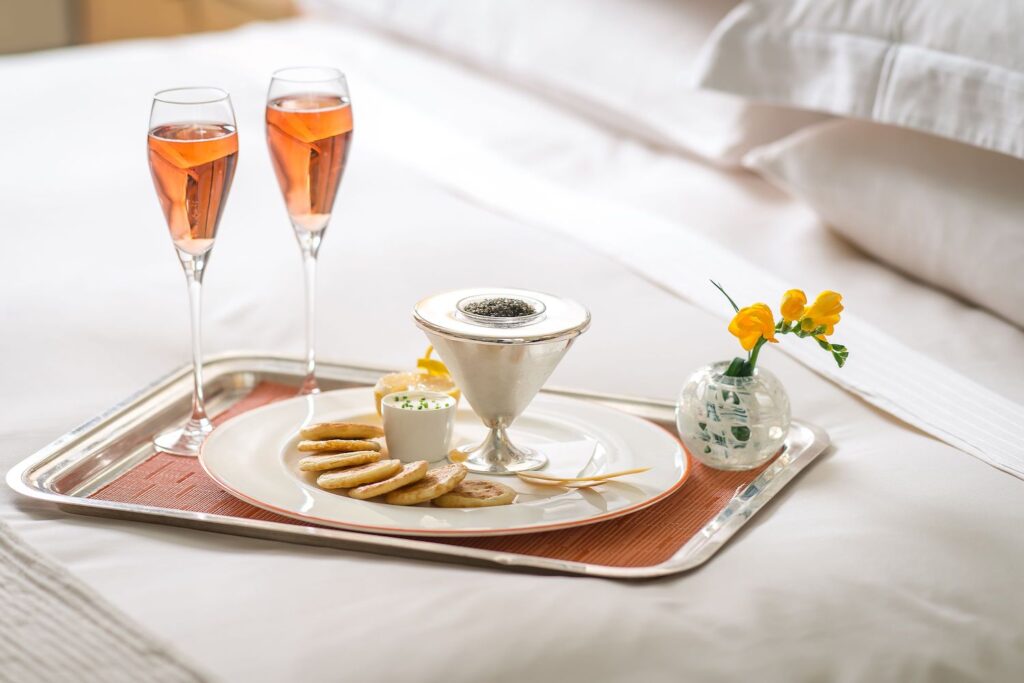 Ordering all of the above will cost you $4,429, before the cost of the room. Or, you can order à la carte. Click here to see the full Fool Proof menu, and here to book your stay.
2. Shop 'til you Drop
Make your partner (or yourself) feel like a star by renting out their favorite Madison Avenue boutique for a private shopping date. Appointments are available between February 8th to 20th for 48 participating stores, including Oscar de la Renta, Chopard, Brioni, Alexander McQueen, and more.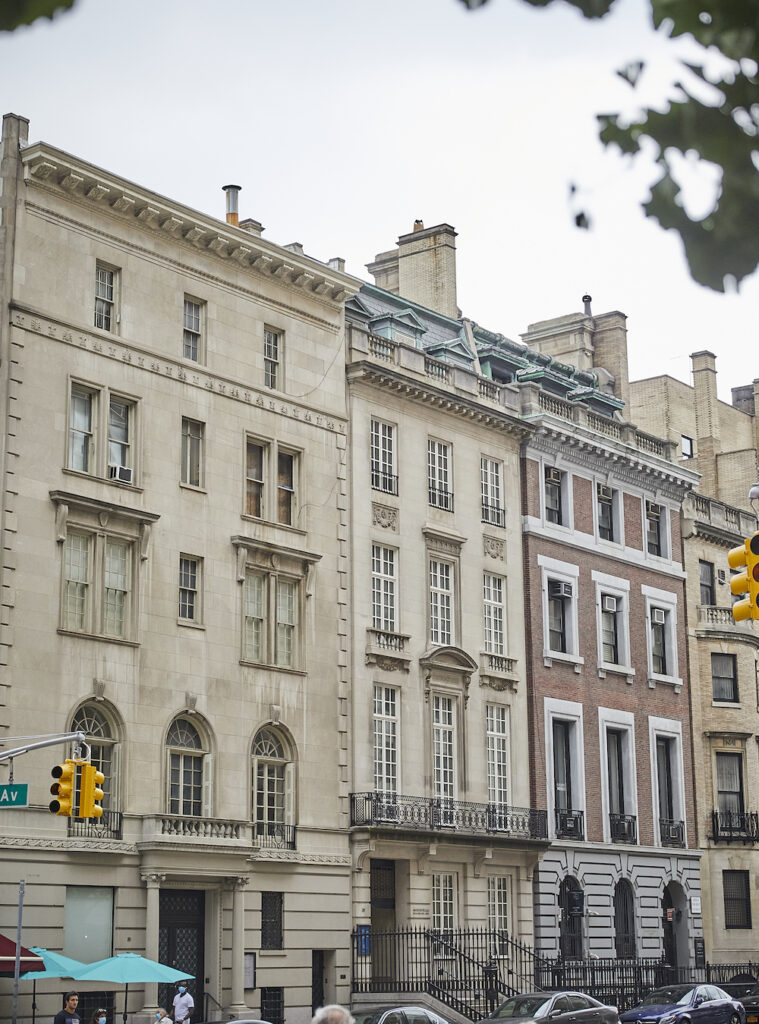 Click here to see a full list of participating stores, and to book your time slot.
3. Be a Homebody
Ordering food and staying home is a great, and safe, way to enjoy an intimate dinner.
The Polo Bar is making date night easy by offering a special Valentine's Day menu, where you can choose between smoked salmon with golden osetra caviar, filet mignon with shaved black truffle, or grilled branzino, along with dessert and a half-bottle of Bollinger Brut Rosé Champagne.
Romantic add-ons include additional champagne pairings, specialty cocktails, and floral arrangements from VSF.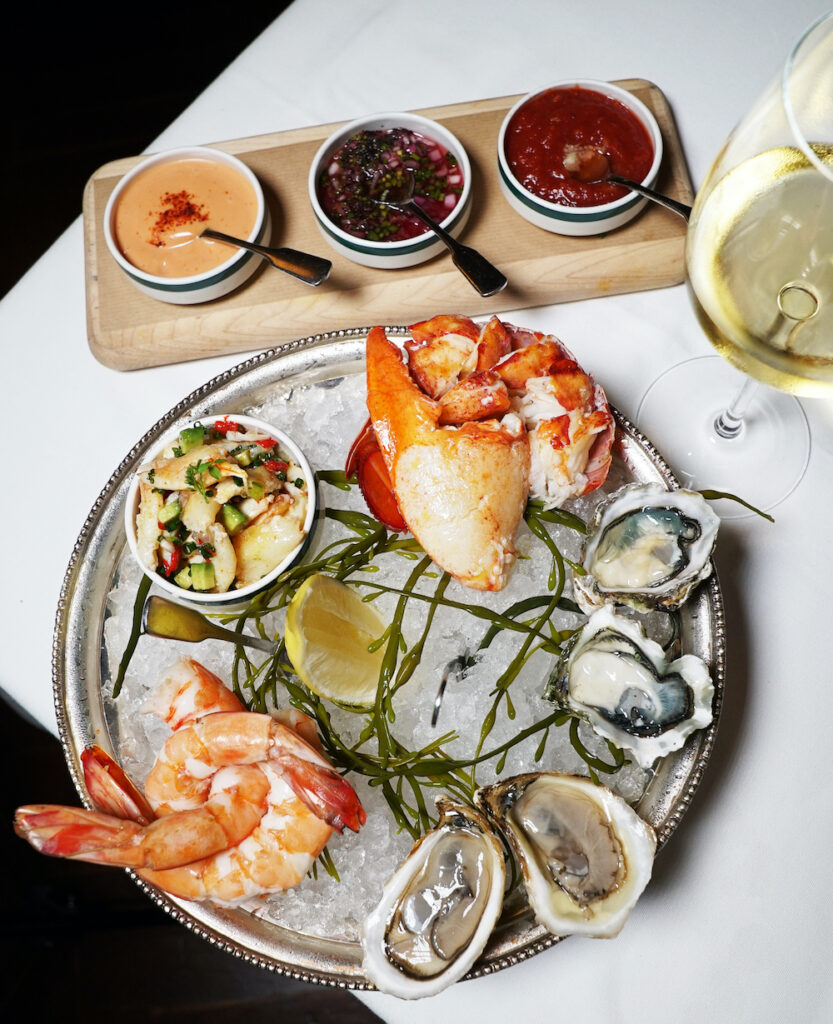 Click here to view the full menu. Call 212-207-8562 by 5pm on February 12 to place your order. Pickups are available for February 13th and 14th.
Eleven Madison Park is also offering an at-home Valentine's Day menu for two, with a charitable twist. For every meal purchased, the restaurant will donate 10 meals to New Yorkers experiencing food insecurity through its partnership with Rethink Food.
The special menu includes lobster pie and bone-marrow crusted beef tenderloin, vegetable sides like kale and cumin-roasted carrots, a winter greens salad, and a dark chocolate tart with passion fruit for dessert. Wine and cocktails are also available.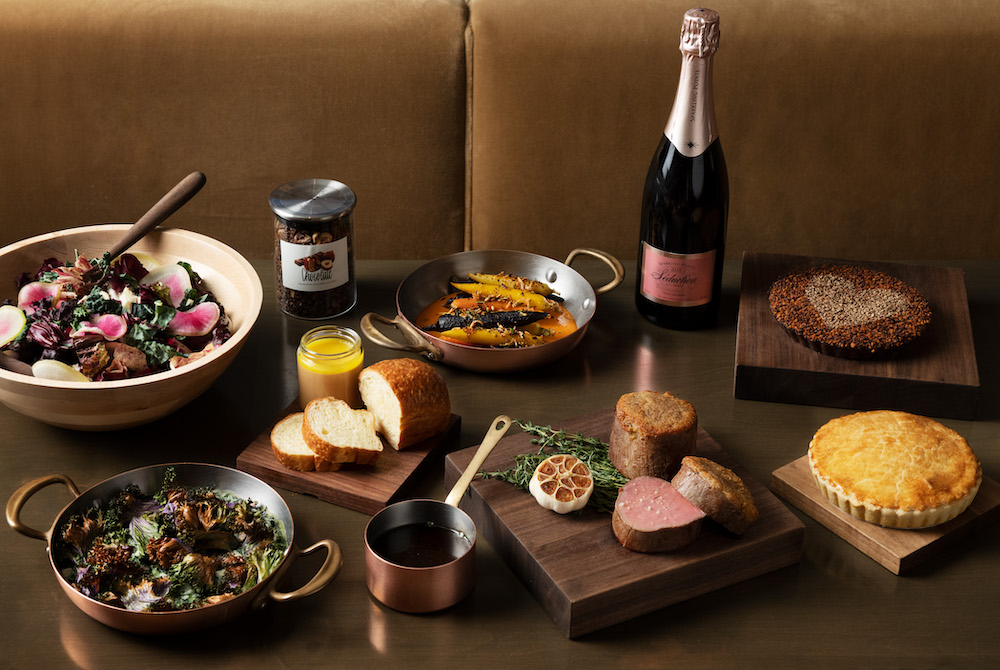 Click here to view the menu and place your order. Pick-up will be available from Feb 11th to the 14th. Orders must be placed at least 48 hours in advance.
4. Consider a Classic
When in doubt, send flowers. Not only do they bright up a room, but it has been scientifically proven that flowers make humans happy. Just don't let your bouquet be read as bare-minimum effort.
For those who love giving the gift of stems, but want to up their game, Flowerbx has teamed up with Baccarat on a limited-edition gift set, which includes three crystal vases and 30 roses. Giving someone over two-dozen roses is impressive enough. Receiving them with a box from Baccarat? Showstopping.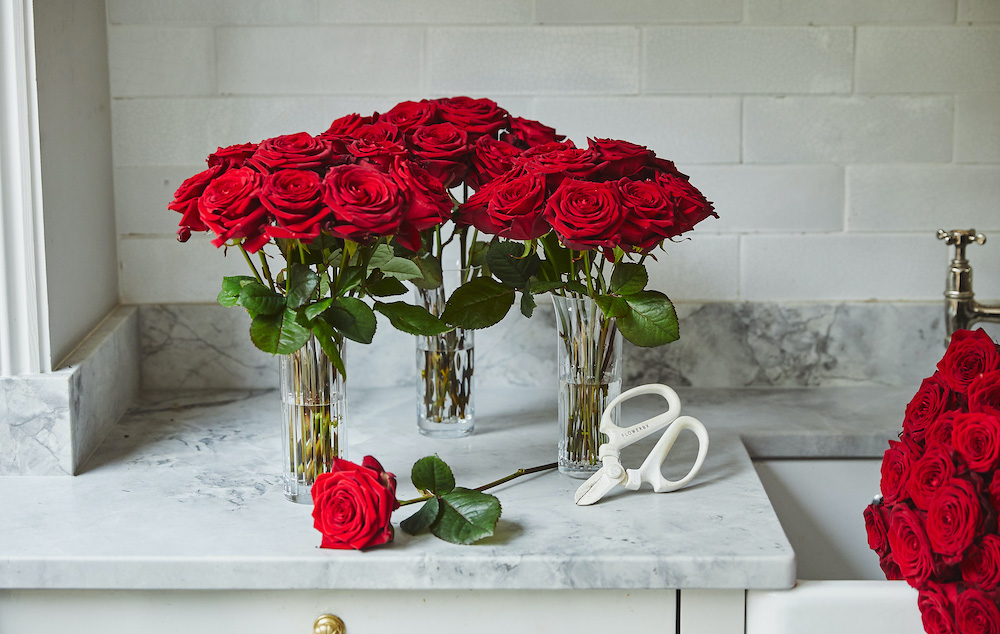 Click here to place your order for delivery.