For more than 20 years, Felix Brambilla, the Miami-based luxury travel concierge, has been catering to the whims of the notoriously hard to please and easy to bore. His "been there, done that" clientele includes the sorts of bon vivants for whom a private tour of the Vatican or the Hermitage is old hat. No request is too great or too small. One wedding ceremony he produced for a financier and his actress wife in Montana was capped off with 100 horses riding at full gallop around the crowd while a Celtic choir sang "Amazing Grace" (perfectly timed for when the couple kissed).
But even this facilitator of getaways for the three-comma club and regular super affluent is taken aback by the current frenzy for high-end travel, despite the exorbitant costs and increasing unreliability of commercial travel. "It's been an orgy," says Brambilla, speaking on the telephone from his Doha office in late September, of the indulgent wanderlust of the last two years. "Whether traveling domestically or internationally, people have bigger budgets and there is higher occupancy than ever before. It's like all that money that people couldn't spend for ages has come up to the surface, and expectations are changing by the minute."
Deluxe villa and luxury ranch rentals, for one, were at capacity this past summer. "People are staying longer on average and extending the season beyond the usual months," Brambilla tells me. "Availability has been tough, but the good news is that the villa market has gotten a lot more professional and refined, and you can expect hotel-like facilities and services for the prices being asked."
The pandemic created enduring travel habits, he says, among them the desire to be far from the madding crowd. "A lot of people still want to be off the grid," he explains, adding that those with the means to do so are also realizing very specific dreams. To that end, he now rents a private town built in the mountains of Colorado, comprising of 82 buildings and five streets in a Western theme, all for sybarites wanting to live out their cowboy fantasies. As you do.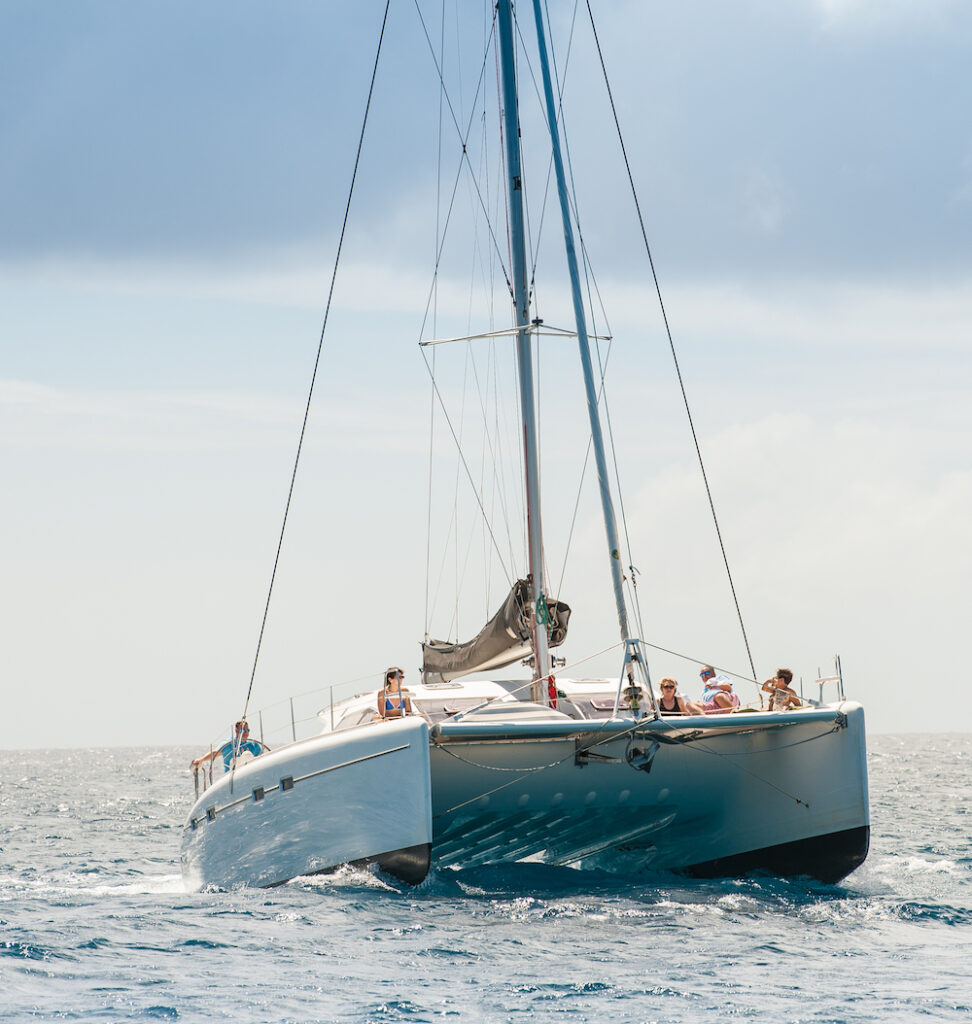 "That world moves so quickly now and tastes change," continues the 59-year-old, French-born Brambilla. "Before, you could come up with novelties for a luxury experience, and it took a while for the news to get out there. These days it's unbelievable how fast we all hear of the same things, and so we have to dig deeper."
With that in mind, Brambilla and his team at Overseas Leisure Group — the luxury travel company he founded in 2000 which now has a network of local experts and 47 offices across 38 countries — create one-of-a-kind experiences well beyond your average big-ticket blowout. In addition to, say, the requisite six-star digs, Insta-perfect sunsets and snorkeling, a bespoke trip to the San Blas Islands off Panama might feature encounters with members of the Guna Yala tribe, including characters like an elderly master maker of molas (handcrafted blouses) and cross-dressing local legend. A stay in a 15th-century Tuscan villa, with two sprawling gardens and a private lake, is completed by an exotic-mushroom picking experience, in addition to private art tours in nearby Florence, taking in the Uffizi Gallery, the Accademia Gallery, the Vasari Corridor, the Boboli Gardens, and Palazzo Pitti. And a 15-person, 10-day feel-good boat trip through the Amazon, visiting remote communities without access to medical care, includes an onboard dentist and ophthalmologist to treat the locals they encounter, in addition to a Michelin-starred chef for the guests.
"Beyond even our wildest expectations," says Michael Sullivan, cofounder and chief growth officer of OneDigital in Atlanta, of the multigenerational family trip to Scotland that Brambilla and his team arranged in September. In addition to a buyout of an 11th-century castle, Sullivan says he was impressed with the level of solicitousness. "He even dialed up perfect weather all week… in Scotland!"
Brambilla is not surprised by the premium travellers now place on emotions. "Those shared experiences are what we've been deprived of," he reflects. "Yes, the pictures you bring back from a trip matter, but not as much as the shared moments that make the trip different. That's what you remember, and we're focusing a lot on that right now.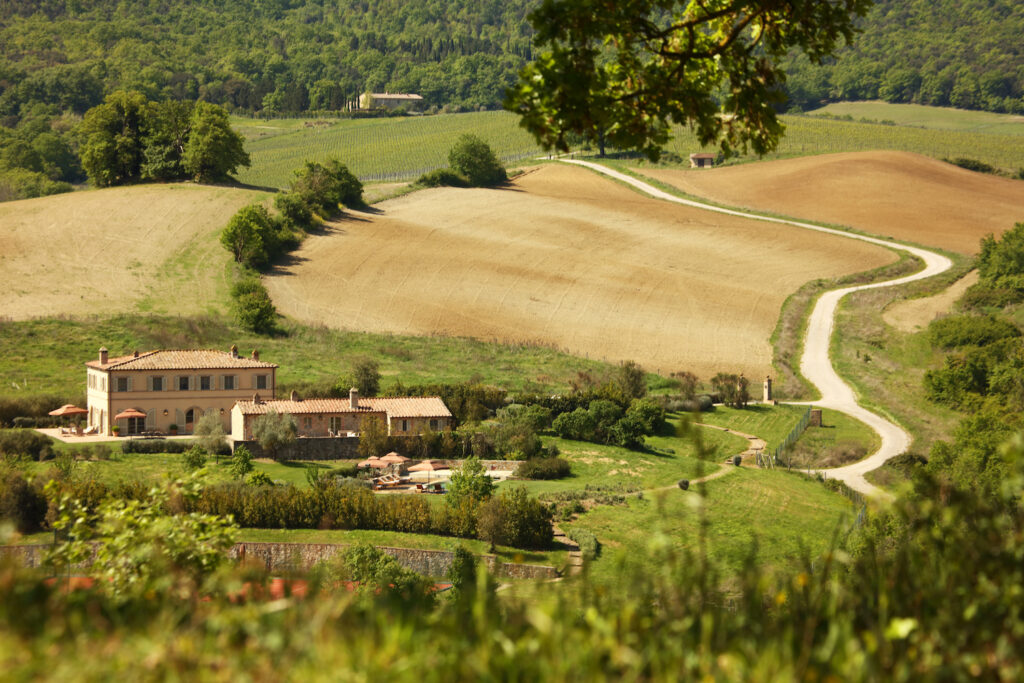 "Before [the pandemic], a lot of the things that these travellers wanted had no connection to the place or people," Brambilla continues. "They wanted to fly over and see everything, but not really participate in anything. That's definitely changing. People want to get their hands dirty." Brambilla points out that on a trip to the Amazon during a Covid outbreak, the crew's decision not to take the doctors for fear of infecting the local communities did not go down well with the disappointed clients. (Brambilla donated a six-day trip on the Amazon, including first-class travel and a fully inclusive trip for two people on the luxury boat Rio Negro Queen, to the recent Make-A-Wish Foundation fundraiser in Miami.)
Recognizing that not all travelers will want to heal the world or avoid crowds in search of unique experiences worthy of a spread in National Geographic, Brambilla has expanded the company's suite of VIP services to include overseeing the custom experiences for the FIFA World Cup in Qatar kicking off this November 20. (He was a partner with the Formula 1 Grand Prix in Austin last month, where he arranged a charity meet-and-greet event with three-time world driving champion Sir Jackie Stewart.) "The notion of togetherness and celebration has been sorely lacking, so obviously big concerts and sporting events fit the bill," he says. "But even these large-scale events have to offer meaningful shared moments and experiences. The corporate VVIP access of the past won't cut it."
For the 150 World Cup VVIPS, his company has created two luxury Bedouin camps to while away time between matches in splendor and arranged for daily cruises on tricked-out traditional dhow boats.
While it's his hope that the future of travel continues to focus on meaningful interactions and experiences to fuel a lifetime of recollections, Brambilla is not exactly holding his breath. The countless inquiries he has had recently for yacht charters and marquee reservations at the usual haunts around the world suggests that the more luxury changes, the more it stays the same. "I really hope that the pendulum for luxury travel doesn't swing back too much to mindless cookie-cutter consumption," he says. "I don't care how rich you are, you shouldn't be spending a lot of money to do the same thing as everybody else."