Whether it's a scuba dive between tectonic plates in Iceland or an African safari spanning multiple countries, the concierge has it covered. Avenue picks four to have on speed dial.
ESSENTIALIST
In a Nutshell: "There's a difference between visiting a place and truly getting to know it," says Joan Roca, who founded Essentialist in 2016 after spending more than a decade as a leading travel expert in the digital booking space. With offices in New York, Palma de Mallorca, and Mexico City, the company now caters to a clientele of several thousand discerning travelers seeking highly curated destination details.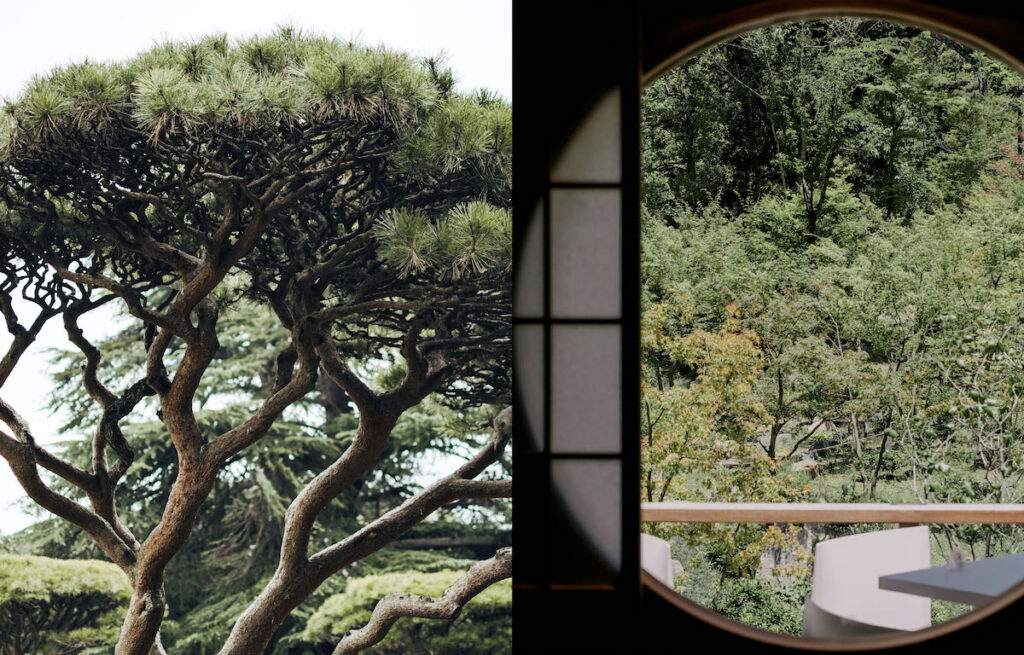 Speciality: Drawing upon their global network of more than 120 noted travel writers sourcing ultra-insider and under-the-radar experiences, as well as a dedicated team of personal travel designers, Essentialist has gained a reputation for its agility in meeting client needs — be it booking a private dinner in a Venetian villa, arranging windsurfing holidays in Mauritius and Tahiti, or ensuring the best of experiences in Japan during cherry blossom season.
Recent Requests: Since the onset of the global pandemic nearly three years ago, says Roca, his clients have been booking far longer trips — six weeks or more — where they can work remotely, and, in the case of those with families, partake of meaningful educational experiences with their children. "With standard education having been interrupted for many of our member families during Covid, they are looking to make up lost classroom time, supplementing their children's academic education with enriching exposure to history, nature, and culture as part of their travel experience." Another trend, he says, is simply a desire to get back out into the world — big time. "With travel restrictions being lifted and no shortage of pent-up wanderlust, we are also seeing a spike in demand for ultimate dream destination trips that enable travelers to check off multiple bucket-list items."
A $1,800 annual membership covers travel planning for all members of a single household. essentialist.com
---
BLACK TOMATO
In a Nutshell: Black Tomato was founded in 2005 by Tom Marchant, James Merrett, and Matt Smith, three friends who sought to reinvent the way we think about travel by making it experience-driven, rather than simply destination-driven. "Ultimately," says Marchant, "we wanted to create a travel company that approached travel by addressing how you want to feel and less about specific and linear ways of thinking about destinations. At its core, it has always been about harnessing travel to provide inspiration and answers to life's big questions through highly curated and deeply personal travel experiences and rich cultural interactions."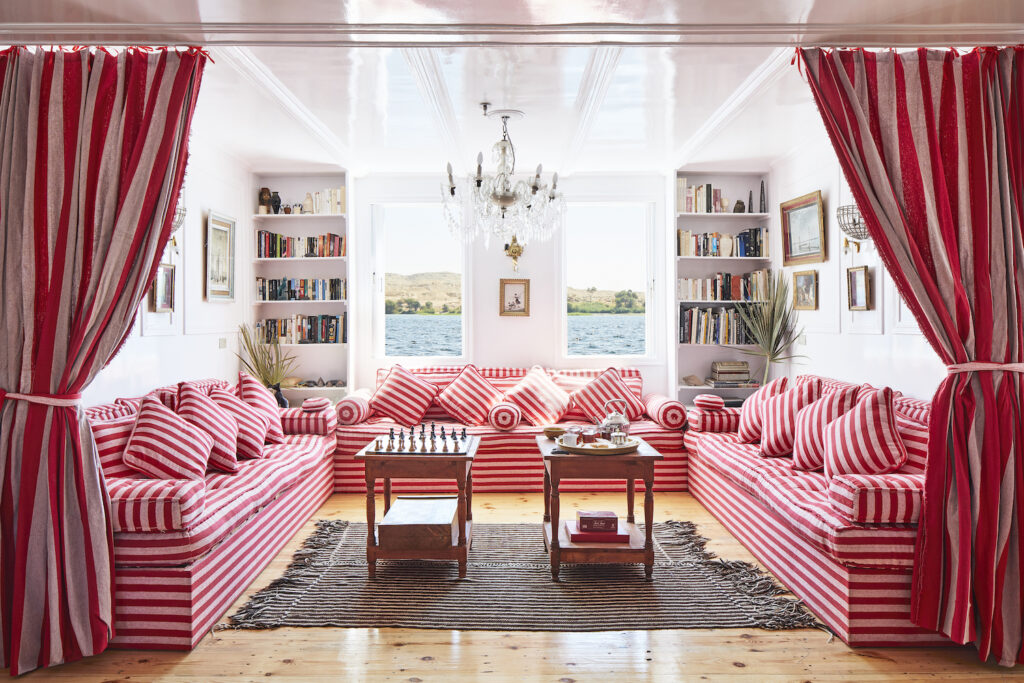 Clientele: "Our clients skew slightly younger than more traditional travel companies — titans from finance, but similarly creative leaders from media, the arts, and technology," Marchant explains, adding that, "the unifying factor is that they all possess an inherent curiosity and desire for experiences and itineraries that no one else has done and will never be replicated — such as scuba diving between tectonic plates in Iceland. Since we began in 2005, many of our clients have grown along with us, engaging our services time and again as they have started their own families. We, in turn, have developed a deep understanding of luxury travel when it comes to bringing multiple generations together to enjoy jaw-dropping travel itineraries."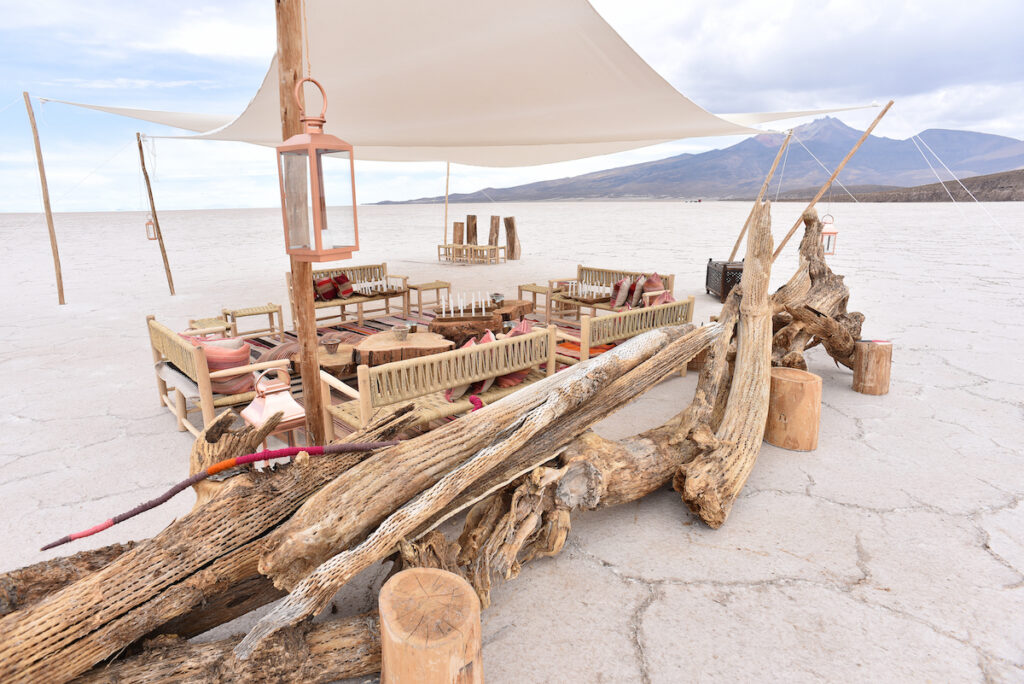 Recent Requests: "The planning process for each of our trips is tailored to the individual traveler's curiosities and passions, ensuring that no two trips are the same and incorporating high attention to detail for each experience," says Marchant. "A notable example of this is a trip to the remotest Argentinian Patagonia, where the low light pollution and location's 'G eclipse point' was the best place in the world from which to observe the December 2020 solar eclipse. The two-and-a-half-week family adventure, built around an unforgettable, three-minute moment that no one else has ever experienced, included helicopter transfers to the viewing site, luxury glamping in geodesic dome tents, white water rafting, and the guidance of an astronomer. It is worth noting that we quite literally opened up the country of Argentina for these clients during Covid, when the country was totally closed."
On the Horizon: "Excitingly, Black Tomato has been given the exclusive honor of developing private James Bond-inspired luxury travel experiences in celebration of the 60th anniversary of the first Bond film, Dr. No, starring Sean Connery, which debuted in 1962. The multicountry European itineraries will start in London, home of the notorious 007, and include a host of artfully curated experiences spanning arts and culture, action and adventure. We will be unveiling full details of the itinerary — an immersive adventure with only 60 limited edition bookable private trips available for purchase—in March 2023."
No membership fee. blacktomato.com
---
LOCAL FOREIGNER
In a Nutshell: "We're a team of 30 — all women with one man," says Brooke Lavery, who cofounded Local Foreigner in 2012 with Alexandra Hanover, Barkley Hickox, and Alexandra Erdman Ely, "all highly educated, experienced, kind, and hardworking" when it comes to the type of finely curated, luxury travel now synonymous with the brand. "Our exclusivity is important to the high-end clients we specialize in, which means we say 'no' to a lot of client opportunities, and that we provide a high level of service for people who want their travel designed flawlessly." In other words, money's no object in the Local Foreigner stratosphere, and the SoHo-based powerhouse includes on its Independent Contractor roster the likes of Nancy Novogrod, former editor-in-chief of Travel & Leisure and highly esteemed for her insider's insider tips.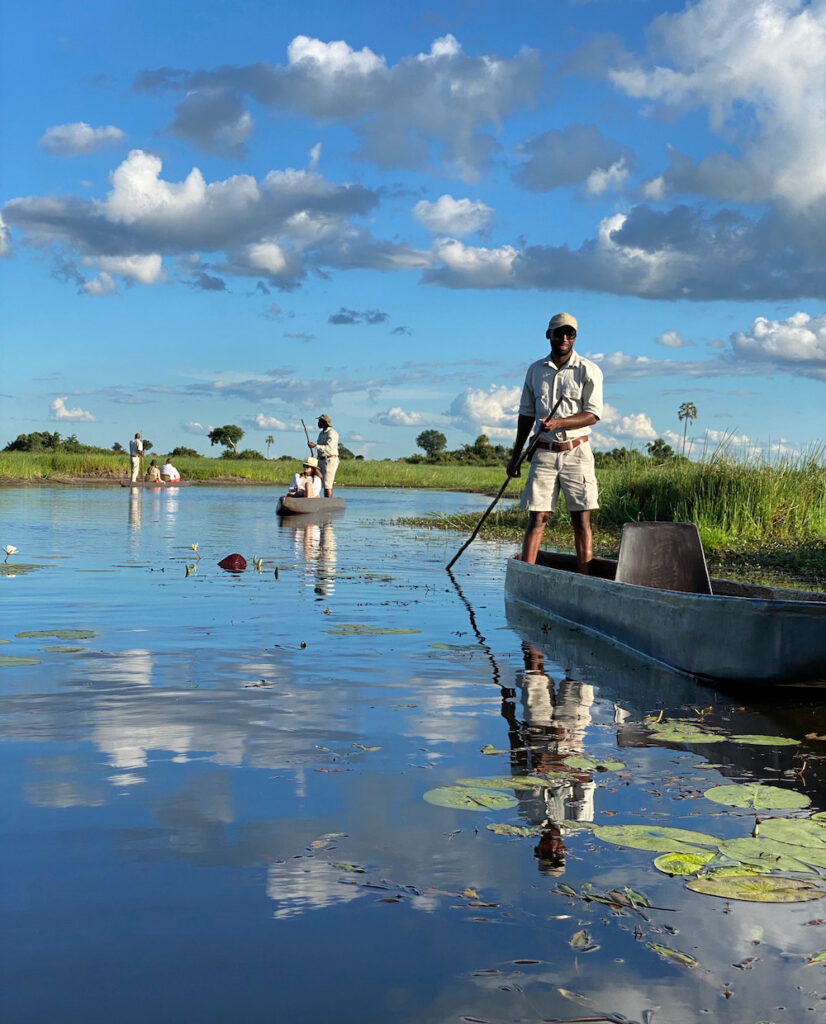 Speciality: Although Local Foreigner is at the ready with access to grand villas in Portugal, surprise visits in Patagonia, and otherwise impossible-to-land hotel reservations, Lavery says that "we're for a top tier of clients who want their travel comprehensive." The firm's secret ticket, she says, "is our technology. Not that the clients notice it, but a lot of work goes into doing what we do, and our internal technology is the most sophisticated in the industry."
Recent Requests: "Everyone is traveling with a vengeance now," says Novogrod, "and the requests for trips are multigenerational, as well as for honeymoons within those families. One honeymoon I'm organizing at the moment is a fantastic trip to Cambodia and Vietnam that includes a journey on the Mekong River on an Aqua Expeditions yacht." Adds Lavery, "We're seeing a lot of clients who want to do bucket-list trips, and Egypt is really big now, after years of not having been safe — Nile cruises are booked up many months in advance. Japan is also in high demand because it's unique in its culture, food, and its way of going about life."
Local Foreigner charges hourly fees ranging from $100 to $350 depending on the team member assigned, and an upfront retainer is taken at the beginning of the trip-planning process. Once the retainer is exhausted by accrued planning hours, billing is on a monthly basis. localforeigner.com
---
INDAGARE
In a Nutshell: "People feel the need to grab the moment," Melissa Biggs Bradley, CEO and founder of Indagare, tells Avenue. "They want to hit the tried-and-true, and go to Italy or Greece or Paris, where they know they're mixing great art with great hotels and great restaurants, rather than something more esoteric like Indonesia." Another post-pandemic change, according to Biggs Bradley, is that "traveling is ten time more complicated" and having a luxury travel advisor is now "an absolute essential; people need peace of mind." To that end, she and her trusted team spend over 100 days a year fanning out across the world scouting the just-right, one-of-a-kind trips that she knows will provide a reliable wow factor.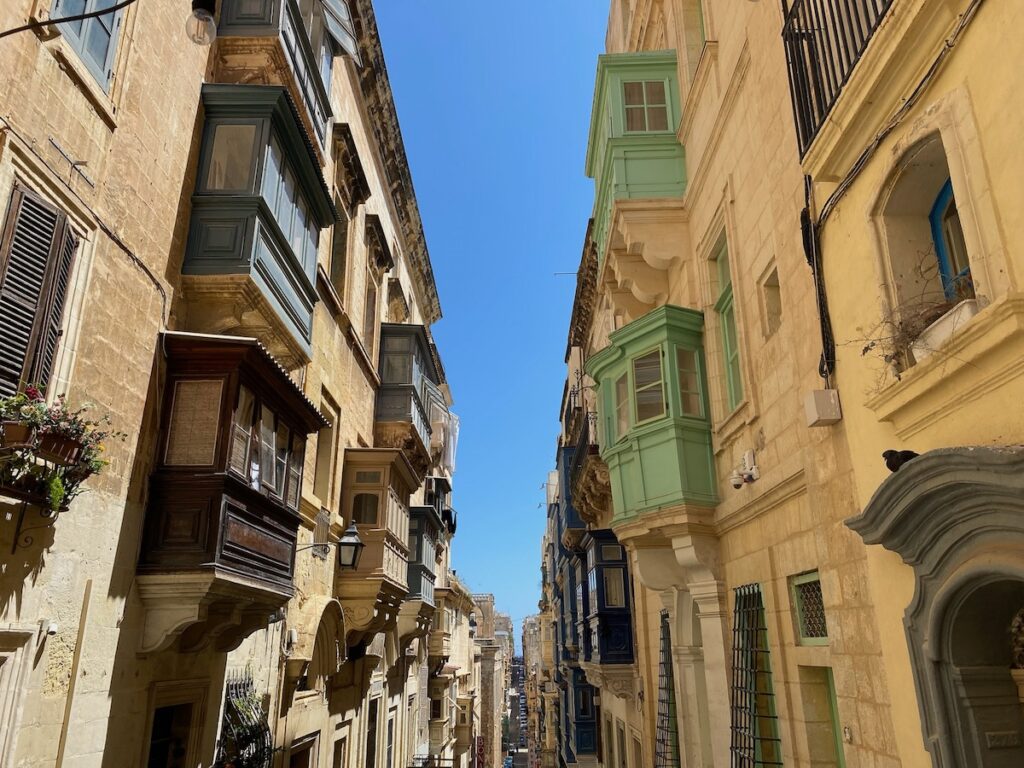 Speciality: Founded in 2007, Indagare has a deep bench of advisors who plan and facilitate bespoke trips down to the last detail. The company has recently added sustainable, "impact" trips to its repertoire, sending clients to the Galápagos, Antarctica, Bolivia, Mongolia, and Namibia. A portion of the proceeds of these trips is funneled towards the area's conservation and community needs — all while the travel itself is carbon neutral. A big ticket in this league is the trip planned for next year to witness the largest translocation of endangered wild animals in South Africa to safety in northern Zimbabwe.
Recent Requests: The fashion for the retreat "take over" for families and friends to reconnect is very much on people's bucket list. Destinations include the Fijian island of Laucala, belonging to Dietrich Mateschitz, the cofounder and owner of Red Bull, or the priceless art-filled Playa Vik and Estancia Vik, the Uruguayan properties of Alex and Carrie Vik. Another "unbelievably popular" request, Biggs Bradley says, is for small, curated group trips to places like the glorious, 12-room Casa Maria Luigia, the guesthouse of the super-chef Massimo Bottura, set in the Emilian countryside, the food valley of Italy.
Indagare has two membership levels: the "Self Planner" ($395), which gives you access to Indagare's perks and competitive rates along with VIP amenities, and "The Custom Planner" ($2,850), an all-bells-and-whistles service with VVIP invitations and trips designed by a "dedicated team." indagare.com