¡Bienvenidos a Miami! Boasting more titles than a Venezuelan pageant queen (America's Riviera, The Magic City, The World's Playground, and New York's Sixth Borough are among its many monikers), this palm-fringed idyll is where New Yorkers go to drink their weight in rosé, repose in style, compete in Olympics-level rubbernecking, and party and shop like there's no mañana.
Squeezed between alligator swampland and Atlantic sunrises, Miami is a sexed-up, hip-swaying oasis joyously brought to life by its hypertoned Caribbean (read: Cuba, Puerto Rico, Haiti, Dominican Republic, Jamaica) and South American (read: Colombia, Brazil, Peru, Venezuela, Argentina) denizens, and by platinum-card-carrying tribes of Italians, Israelis, French, and Russians.
The result is an haute mess of neighborhoods and cultures, luxury and grit, family fun and nighttime decadence, billionaires and pool boys all basking in the same sunlight.
Miami's micro-enclaves drip like sweat, from top to bottom: Sunny Isles, known as Little Moscow; Bal Harbour, with its fashionable shops and restaurants; South Beach, the skintastic oceanfront beehive; Miami Design District, the luxury brand and culture-vulture haven; Wynwood, the street-art-inflected hipster hub; Historic Overtown and Little Haiti, where African Americanism thrives; Fisher Island, the luxe moated fortress; Downtown and Brickell, the banking districts turned millennial havens; Little Havana, the epicenter of cigars and bongos; Key Biscayne, where wealthy tweens drive golf carts; Coconut Grove, the bohemian waterfront; Coral Gables, with its stately estates; Pinecrest, the OG of old school acreage; and Doral, also known as Little Venezuela.
You'll Need a Place to Stay
Between hotels, rental housing and homes for sale across Miami, luxurious digs abound. Beau monde stalwarts such as the Setai, Faena, and the Four Seasons at the Surf Club are consistently ranked among the country's top hotels.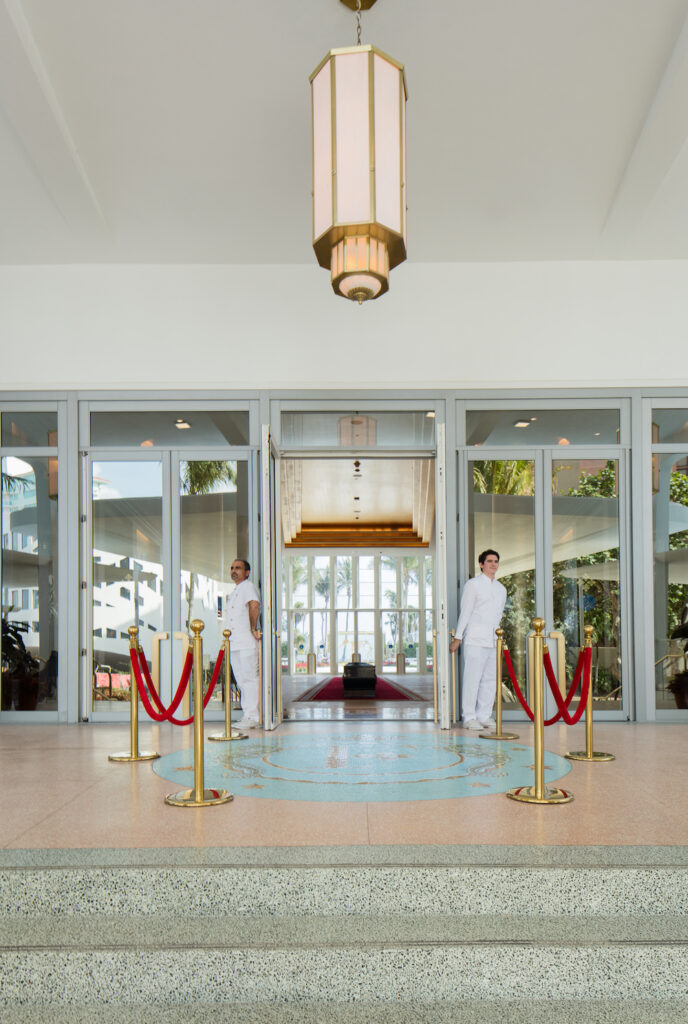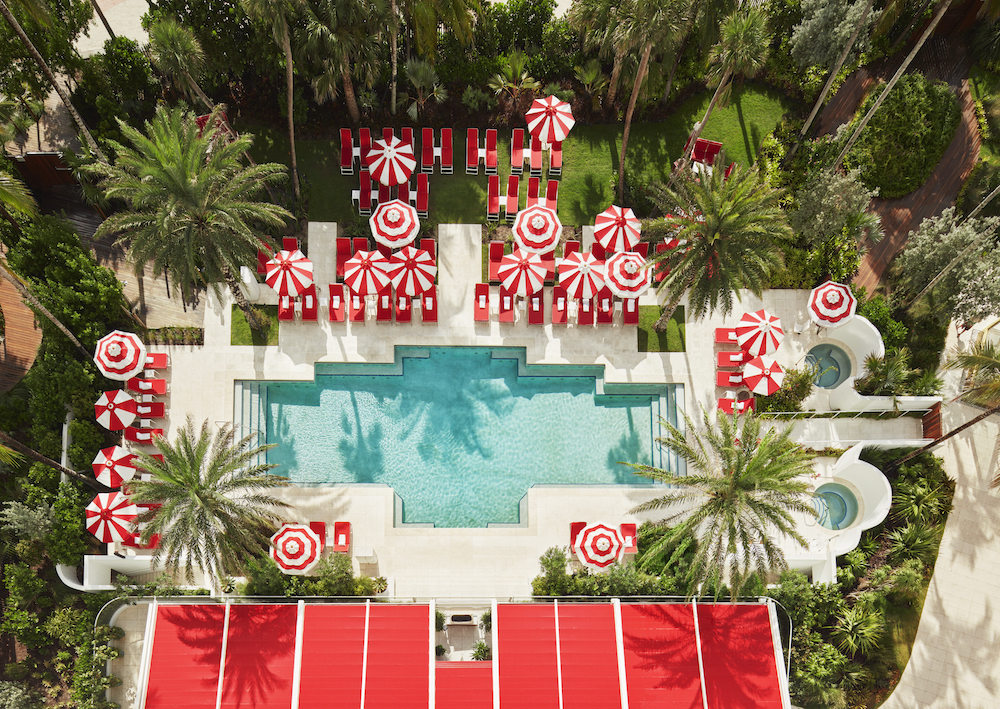 The perennially solid oceanfront W South Beach recently reopened after a major renovation of its 400 suites and its pool and resort spaces: think barefoot luxury celeb-magnet with a multimillion-dollar art collection, including works by Andy Warhol and Julian Schnabel.
Elsewhere, Infinity Hospitality's new Esmé Miami Beach, South Beach's most ambitious boutique hotel in years, opens in early 2021, with 145 boho-chic rooms spread over eight historic French and Spanish Mediterranean revival buildings on Española Way, the beachside historic arts village turned tourist trap that's poised to have another moment in the sun.
For those seeking unadulterated pampering just off the beaten path, Acqualina Resort in Sunny Isles keeps winning accolades for its scene-and attitude-free spa and beach programs.
Not all pool scenes are created equal, and three rule Miami: The Standard Spa is the hippest and most magical, featuring an enormous pool on the bay and arguably the best sunset vantage point in town, to say nothing of the young lovelies filling the chaises; the Biltmore Hotel's 23,000-square-foot, 600,000-gallon pool in the heart of Coral Gables offers a terrific dip after a spirited round of golf; and the Delano South Beach pool, still a ridiculous wonderland of palm trees and cabanas two decades after Kate Moss and Johnny Depp et al. made it their preferred watering hole in the mid-'90s.
For private luxury home rentals by the week or month, Sobe Villas offers 60 exceptional houses across the city, many right on the water, perfect for hiding from paparazzi. But to live in the most Insta-worthy residential building of the moment, buyers need look no further than Zaha Hadid's last residential project, 1000 Museum, with its intoxicating alien exoskeleton, full-floor residences, and private rooftop helicopter pad, or the gleaming black Porsche Design Tower, featuring a decadent freight elevator that transports owners' cars straight into their units, even 60 stories in the sky.
You'll Need Water Transportation
If you're floating, you're boating, and choosing an oceangoing vessel is de rigueur in Miami. While engaging a charter company like YachtLife will yield a day of house music and bubbly (and the attendant hangover), buying the sea dream embodies a never-ending IRL odyssey.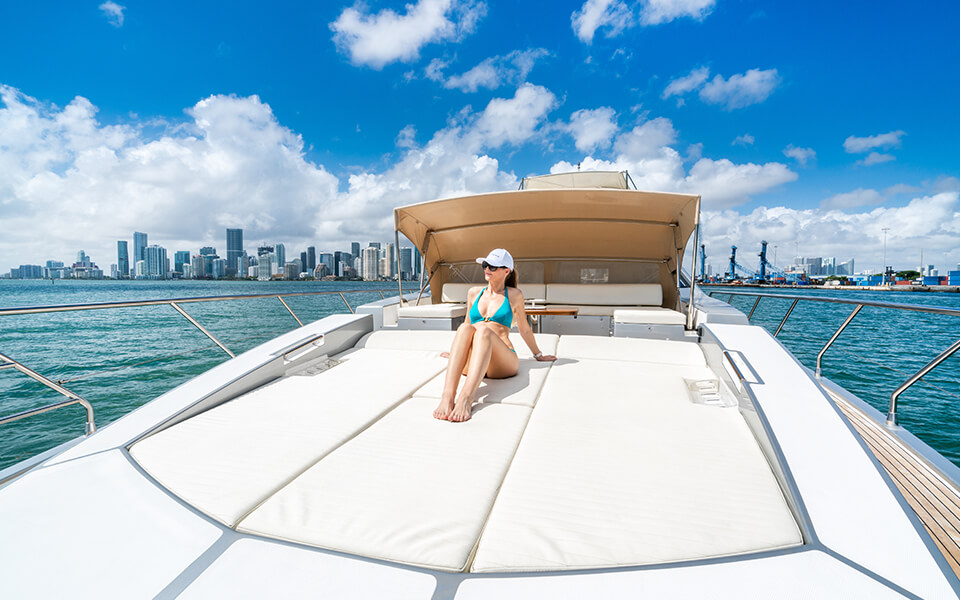 Island Gardens on Watson Island is Miami's only marina for giga-yachts, those complete with Airbus helicopters whirring back from Bahamian golf excursions, ideal for Jerry Jones's 357-foot Bravo Eugenia, Lukas Lundin's magnificent 274-foot Savannah, or Farkhad Akhmedov's 377-foot Luna.
Discreetly tucked into an Aventura neighborhood is Magnum Marine, hand-crafters of Lenny Kravitz's impossibly sexy 60-foot boat of choice. But for a luxurious thrill, book an appointment at the Ferretti Group's luxurious in-water showroom in Fort Lauderdale, just 30 minutes away, where Pershing Yachts, Riva Yachts, and Wally Yachts are nestled for qualified tours.
You'll Need Sustenance
It has been said that Miami is where dreams go to diet, but the city is a flaming hotcake of world-class restaurants (Juvia! Alter! Brava!), and mouth-watering tentpole events such as February's South Beach Wine and Food Festival. South Beach's Red the Steakhouse, chef Peter Vauthy's vaunted steak and seafood house, specializing in Miyazaki Japanese Kobe A5, and baseball bat-sized Alaskan king crab legs, recently relocated to a bright, airy space on South Pointe Drive, debuting both brunch and an expansive outdoor terrace with marina views.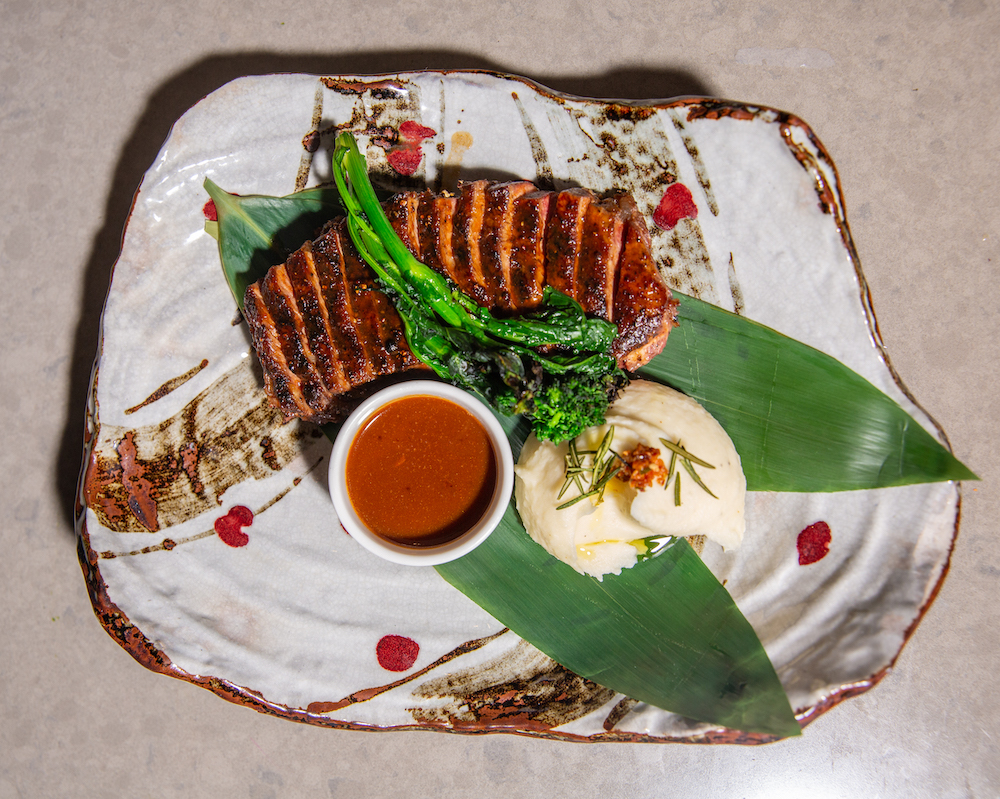 After dinner, stroll to the ocean via South Pointe Park. On Lincoln Road, restaurant MILA by Gregory and Marine Galy quite literally offers the rooftop high life, serving Mediterranean and coastal Japanese cuisine in a breathtakingly glamorous indoor/outdoor bohemian chic motif, complete with a stunning water feature and a bar under the stars. On Collins Avenue, relax on Fi'lia South Beach's outdoor terrace for honest Italian and cold prosecco, or patronize Byblos for delicious meze and mediterranean fare, like duck kibbeh and lamb ribs.
Downtown, don't miss Deme Lomas's award-winning Niu Kitchen for contemporary Catalan, including his unforgettable cold tomato soup with mustard ice cream. And no trip to Miami is complete without a meal at the iconic Joe's Stone Crab on Washington Avenue on South Beach, or at Mandolin Aegean Bistro, the outdoor taverna in the Design District owned by husband and wife team of Ahmet Erkaya and Anastasia Koutsioukis, or Chotto Matte, the Peruvian-Japanese fusion restaurant that brings Tokyo sophistication to the tropics.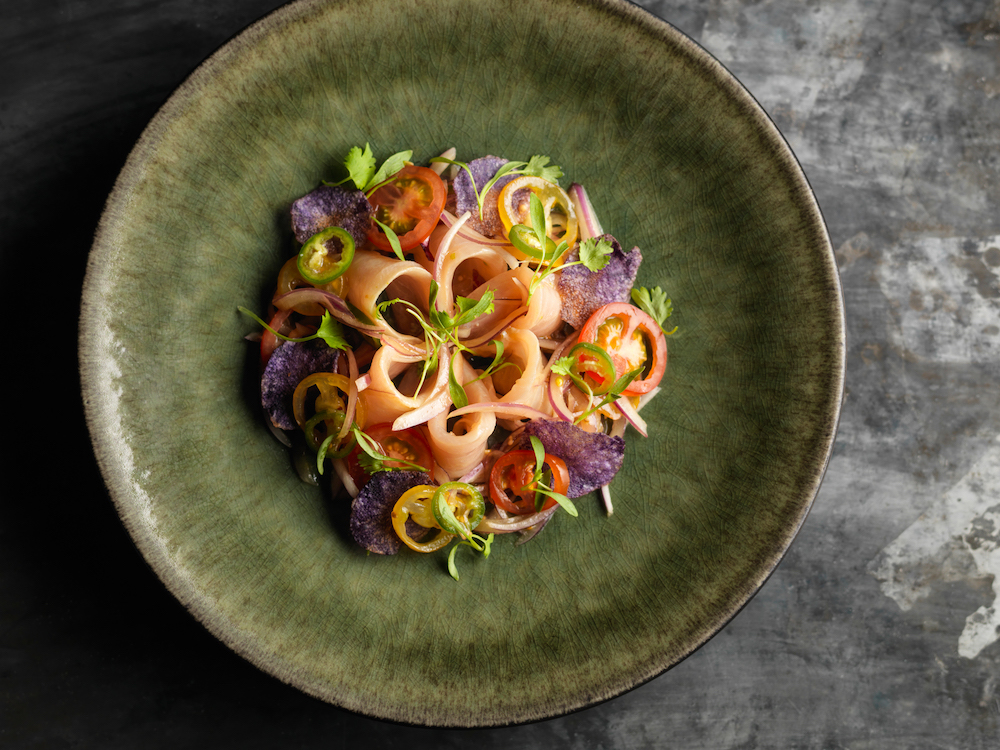 Miss Brooklyn? Make like Beyoncé and Jay-Z when they're in town and visit Lucali in buzzy Sunset Harbour for mouth-boggling pizza.
You'll Need Culture
In the last decade or so, Miami's Art Week, including the storied Art Basel Miami Beach and Design Miami, has both attracted deep-pocketed collectors and made it a serious port of call on the cultural calendar.
Elsewhere, The Underline, Miami's $120 million homage to NYC's High Line and the most expansive public works project ever, just opened its first phase, spanning from the Miami River to Coral Way with art and parkland. The Institute of Contemporary Art, in Miami Design District, is the city's most important new contemporary art museum in a decade, with emerging and under-recognized artists, experimental installations, and an art garden for soaking up sunshine and entertaining lofty thoughts.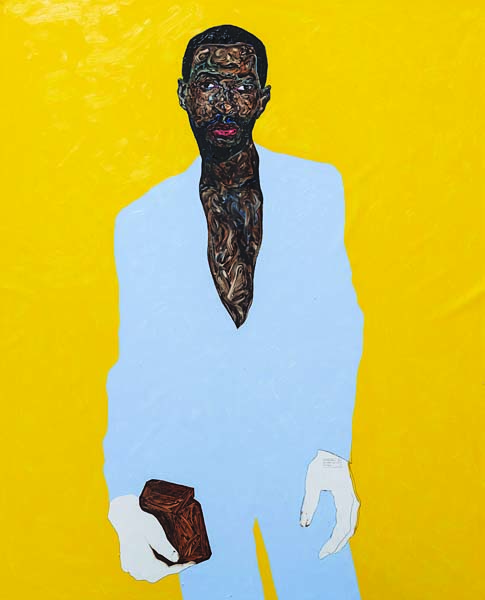 In Allapattah, the recently relocated Rubell Museum houses one of the world's most important private modern art collections, with 7,200 works by more than 1,000 artists, including Jean-Michel Basquiat, Keith Haring, Cindy Sherman, and more, and is a must-see.
Downtown, adjacent to the always worthwhile Herzog & de Meuron-designed Pérez Art Museum Miami in Museum Park, is the Frost Museum of Science, complete with a rooftop shark-filled aquarium and a stellar planetarium, presented alongside thoughtful science exhibits and interactive workshops.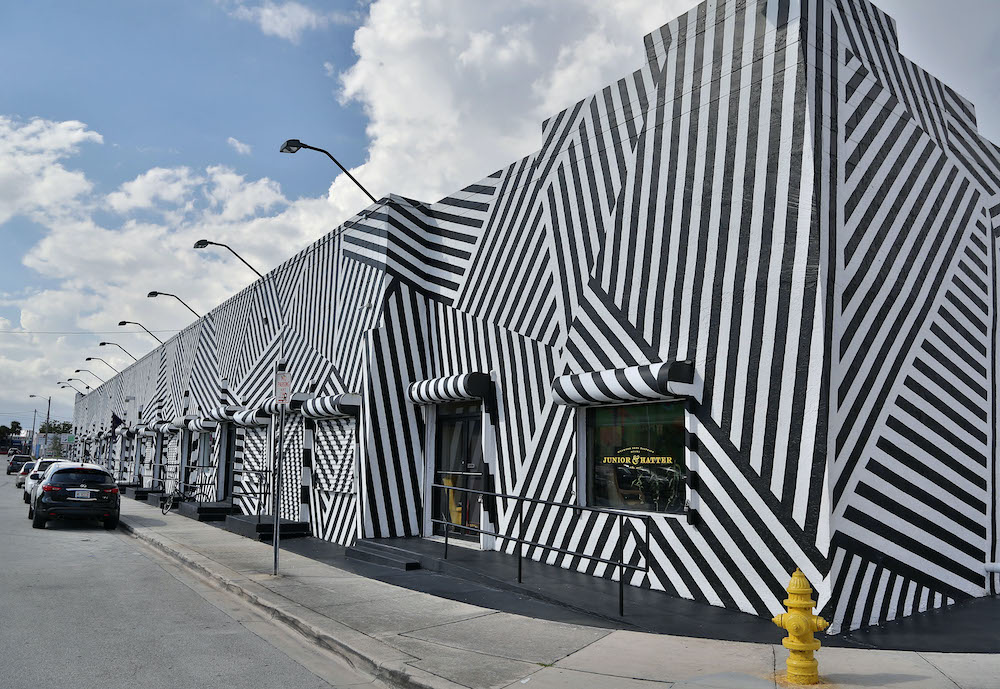 Lastly, simply walk around Wynwood, the warehouse district turned art world stomping ground, for acres of vivid graffiti and genre-bending, large-scale street art. Between stops, galleries, and shops, grab cool-down cocktails and frothy pints in one of the neighborhood's four local breweries.