The first time Marie-Monique Steckel met an American was August 25, 1944, the day Paris was liberated after four years of Nazi occupation. She was five years old, and a neighbor brought her to the Place de la Bastilleto witness the arrival of Allied forces as they marched in triumph through the city. A GI smiled and handed her an orange.
"I had never seen an orange before," she recalls. "And that chance encounter with that young American soldier became a wonderful memory."
Nearly eight decades later, Steckel is still reveling in the encounters she has with Americans. As president of the French Institute Alliance Française (FIAF) since 2004, she has worked to create a deep cultural relationship between France and New York.
"I grew up on an island the Île Saint-Louis — in the heart of Paris at the edge of the Pont Marie," she says. "Bridges were a part of my daily routine — and I didn't know it at the time, but my life was to build bridges between France and the United States."
For more than a century, FIAF has worked to promote the traditions, values, and language of France. Its headquarters, in a 1920s Beaux Arts building on East 60th Street, is a powerful magnet for anyone who wants to learn French, soak up French culture, celebrate young artists, or meet leading French and Francophone thinkers, cinema directors, authors, and celebrities.
Ballet star Benjamin Millepied (aka Mr. Natalie Portman) showed off his first choreography here. Actress Isabelle Adjani and dancer Germaine Acogny have performed in FIAF's avant-garde interdisciplinary Crossing the Line festival, and the World Nomads project has celebrated artists from Francophone countries, including Haiti, Lebanon, Tunisia, and Morocco.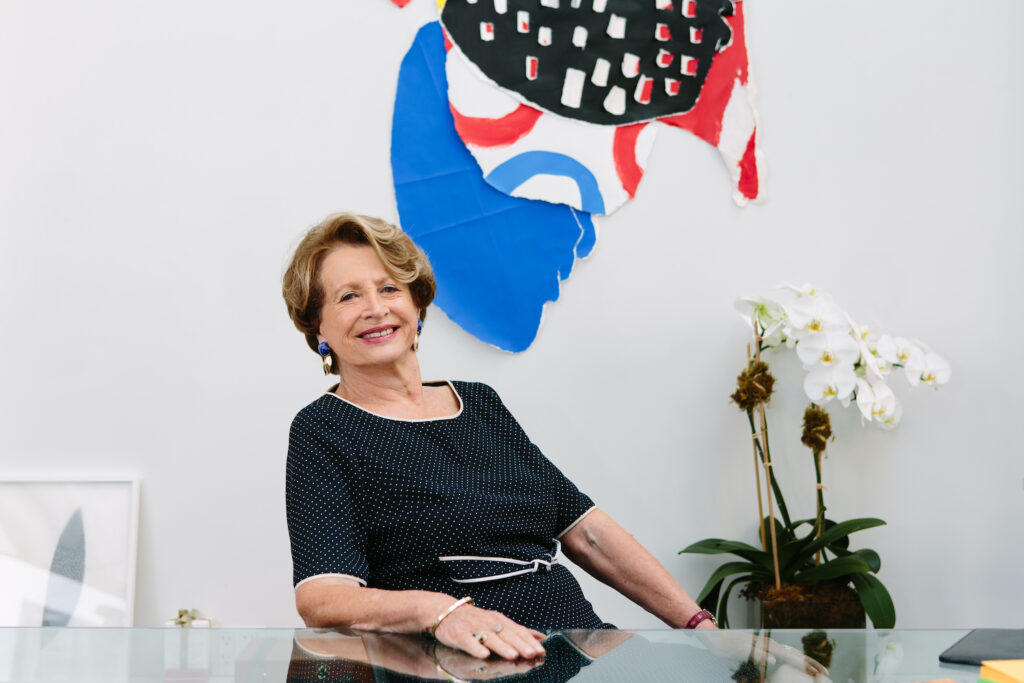 Before Covid, FIAF was presenting 250 cultural events and welcoming more than 100,000 visitors a year. Scholars and amateurs alike accessed its French multimedia library, the largest in the United States.
But the pandemic froze most of FIAF's activities and initiatives. Annual revenues of $12 million — raised from language center tuitions, memberships, events, and donations — plunged significantly in 2020, and FIAF was forced to shed about 30 percent of its staff.
"The pandemic has forced many New Yorkers to live under a bell jar," says Steckel.
But the same spirit that drove her to plunge into the dark (and polluted!) waters of the Seine for a swim when she was six years old motivates her today. "I was taking risks then, and I take risks now," she says.
As an undergraduate at Sciences Po in Paris, Steckel looked eastward to the Soviet Union as the subject of her studies. But when her father, a French historian of Roman epigraphs, was given a visiting post at the Institute for Advanced Studies in Princeton, she spent a year at Yale, where she met an American law student who would later become her husband. She joined FIAF after a series of jobs in marketing, including as director of communications for a new party created by an up-and-coming politician and later French president, Jacques Chirac.
In 2004 she commenced a years-long, $20 million project to transform FIAF's outdated headquarters into a state-of-the art center with the addition of Le Skyroom, a 1,600-square-foot multipurpose atrium.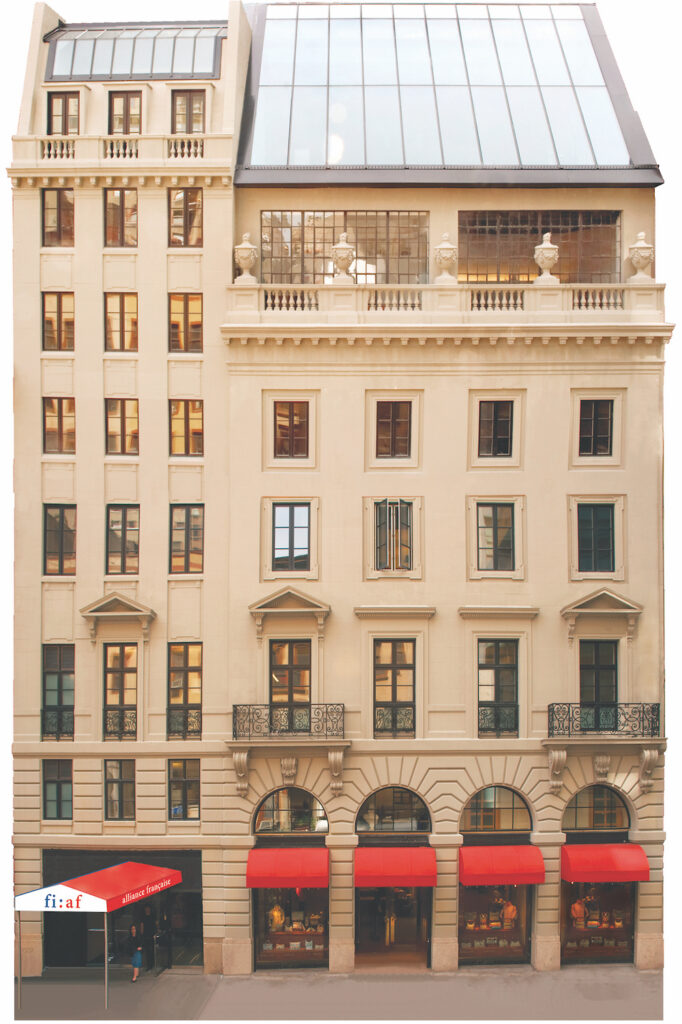 And FIAF's renovated Florence Gould Hall has become a prominent venue for international cinema, theater, music, and dance.
"To be sure, 2020 was a challenge which pushed us to pivot online and reimagine all of our activities," she says. "The pandemic has given us an expanded view of our mission. It gave us time to dream, and we are dreaming as big as we can."
Among the dreams are new online platforms and film projects, as well as outdoor concerts and theater performances. "'Everything outdoors' is my motto; how we use the city in a new and more human way is my challenge," she says.
FIAF is discussing with Lincoln Center ways to use its spaces together, and hopes to present a performance of Molière's Tartuffe in Prospect Park next spring. And it will continue to rely on the army of native French speakers who provide FIAF's "up-close and personal" language instruction. "Human contact with teachers is our secret to success," she says. "It's the importance of partage — the sharing — with students. You can't get that online or through apps."
And of course, the other element in this recipe for success is the city itself. "There is a freedom of ideas that is unique to New York," Steckel says. "Here, the bigger the dream, the more success you have. Theater, dance, art — it is always such a joy to be part of what is happening in New York. New York will enjoy a renaissance, and FIAF will be a major part of it."
Bastille Day at FIAF was traditionally a grand event closed 60th Street between Lexington and Fifth and attracted as many as 40,000 visitors. This year it will be more subdued and smaller — perhaps only half as big.
"Maybe you can celebrate liberation from the pandemic by handing out oranges," I suggest."Exactement!" says Steckel "Exactement!"