Jewelry designer Jesse Lazowski brings her charming, colorful world to a new space at 373 Bleecker Street, with swaths of bright orange and pink throughout. Come for the chic jewelry, stay for a game of backgammon with the designer.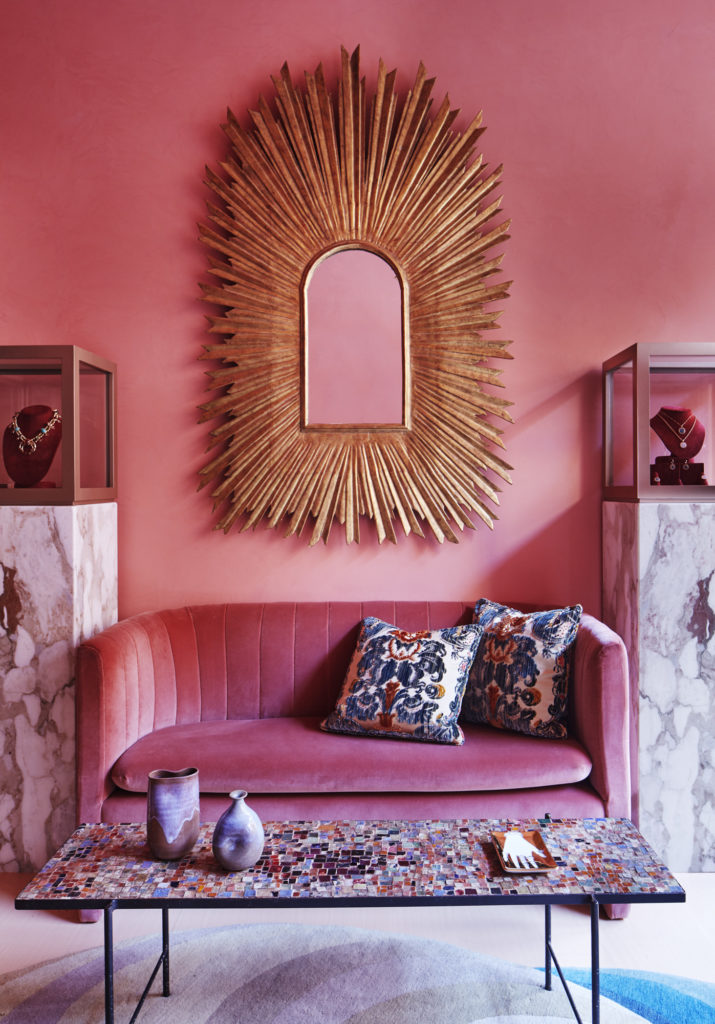 Drew Barrymore, Laura Dern, and Natasha Lyonne are among the fan girls of Marlo Laz jewelry as seen in these Insta-evidence links.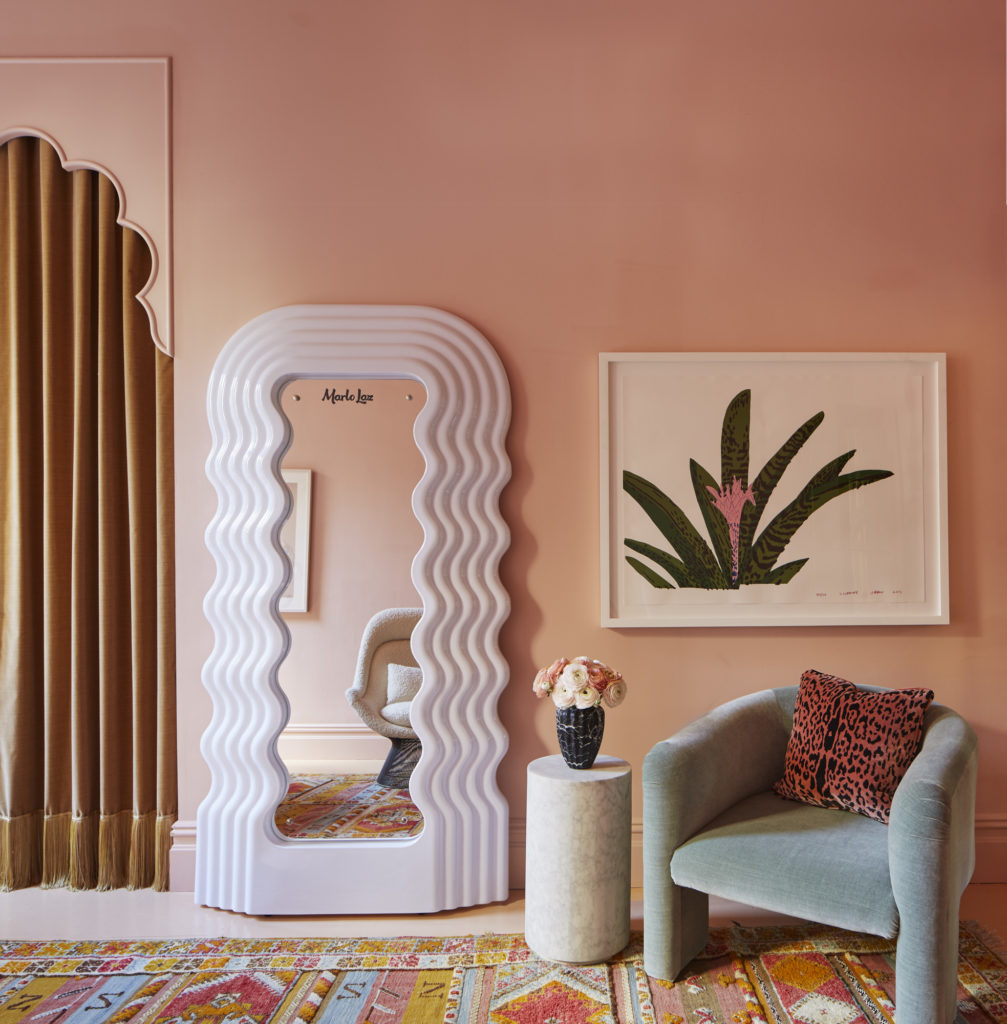 A 1970s era, amber, murano-glass chandelier from Bavovier & Tos and Venetian plastered walls are set off with a bright rug by Patricia Urquiola, a vintage Vladimir Karen chair, and a lucite backgammon table which shoppers can use as an antidote to retail therapy.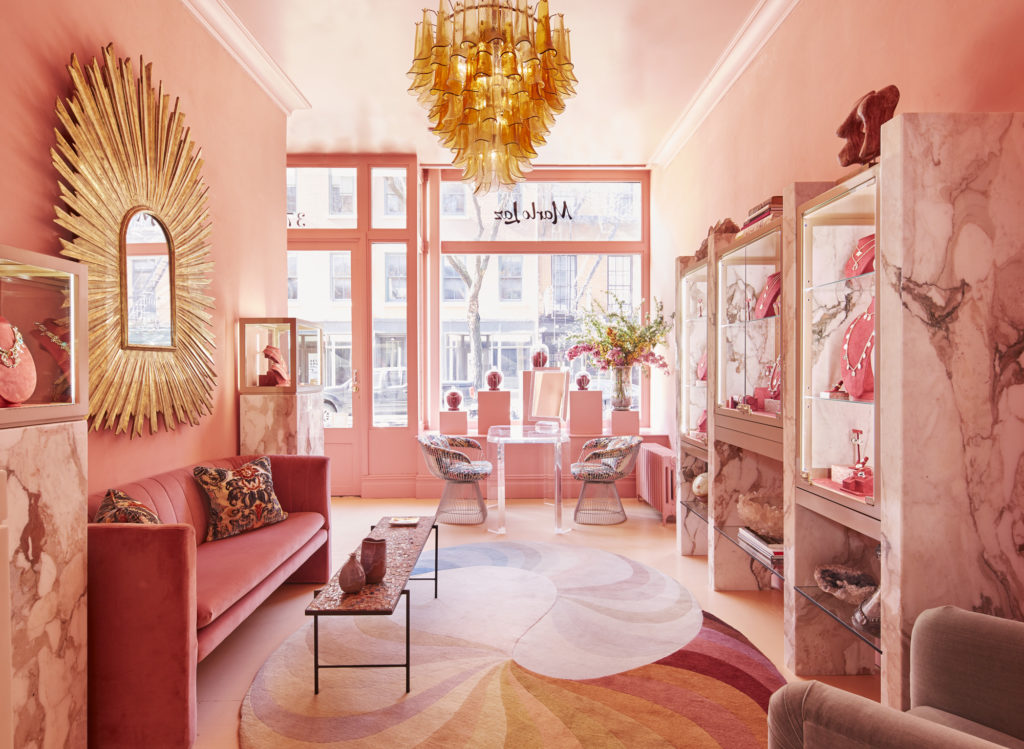 The store was inspired by Jesse's first collection, La Trouvaille, which launched in 2014. Her workspace is embedded at the rear of the showroom, so visitors can work with the designer on bespoke pieces.