There is a longstanding rivalry between the South Fork's Southampton and the North Fork's Southold. Each claims to be the oldest English settlement in New York State. In actuality, records show that Gardiners Island in Long Island Sound, diplomatically located between the two forks of the peninsula, was settled months before either one. Still, if you have a drink at a local bar, you might hear old-timers arguing about it. Listen longer and you'll also hear fascinating stories about generations of family farmers and fishermen on both forks, like the baymen of East Hampton, who have been fishing the waters for 400 years, or the potato farmers Martin and Anna Wesnofske, who came from Poland in the 1800s and would list the days they plowed so kids could show up and pick enough potatoes from the fields to feed their families for months.
Today, farmers and fishermen are still on the East End and flourishing thanks to a new group of visionaries who are using organic and regenerative methods of agriculture to harvest the land and the waters, bolstering food security and protecting the island for generations to come.
PETER STEIN
Aqua farmer, Peeko Oysters, New Suffolk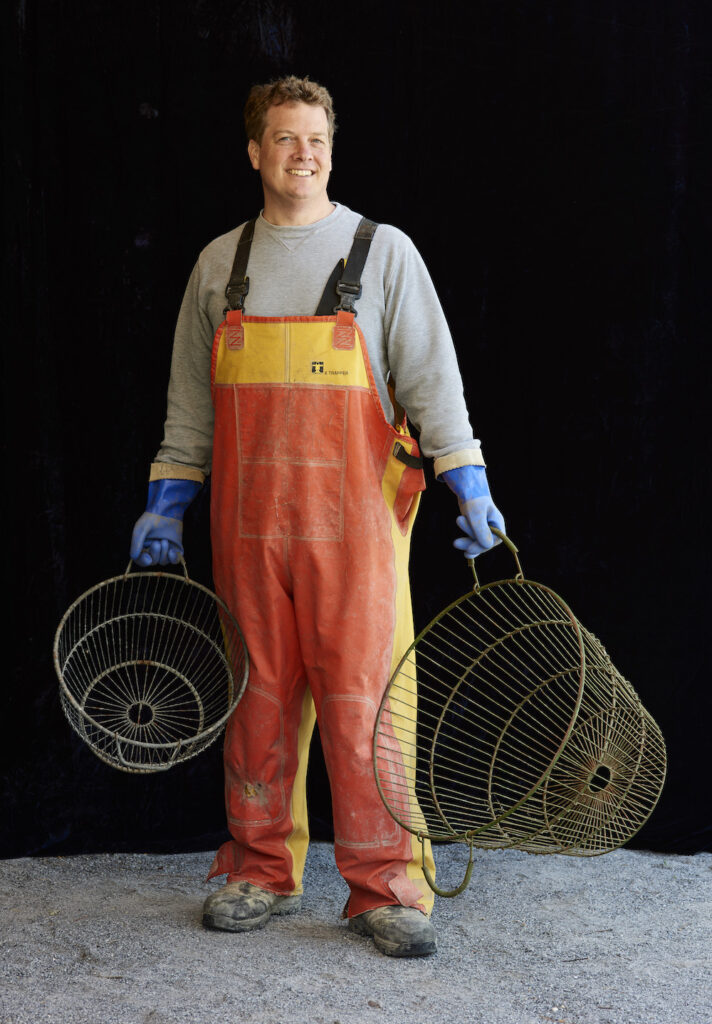 When Peter Stein was a teenager, his father would take him to the Oyster Bar in Grand Central Station as a special treat. Little did he know back then that oysters would become his life's work and passion. "I always had an affinity for the water," says Stein, who started his own oyster farm, Peeko Oysters, six years ago, and harvests daily out of Little Peconic Bay. A day's haul of oysters can yield 3,000 oysters, and this year Peeko will bring a million oysters to many of the best restaurants in New York City. Stein calls what he does "mariculture," but it's more commonly known as aquaculture, and he cannot overemphasize its importance. "This is a cultural renaissance, working waterfront farms. This is regenerative ocean farming." Unlike land farms, mariculture does not introduce anything into the process. "We just tend to the oysters in a self-contained ecosystem. We are nurturers."
MARIA RIVERO GONZ´ALEZ
Owner and wine grower, RGNY Vineyard, Riverhead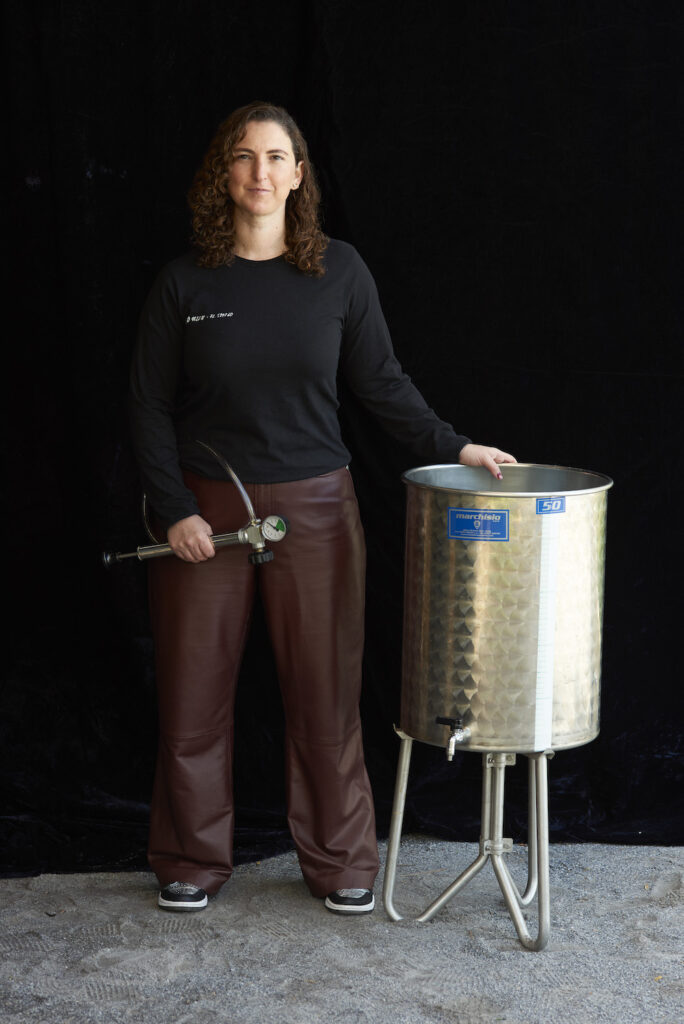 Born in the Parras region of Mexico, Maria Rivero González was 16 when her father first planted a vineyard. "He just wanted some wine to drink with his buddies," she laughs. But Rivero González had found her calling. The family bottled their first vintage in 2003 for family consumption, but by 2007 they had built a winery, RGMX, and she was part of it. What she didn't know, she learned, at both the International Wine Center in New York City, where she became a sommelier, and the French Culinary Institute, where she specialized in wine pairing. Rivero González discovered the North Fork by accident, and when she found a vineyard for sale she jumped in. She opened RGNY in 2019 and calls her vineyard part of the "new" North Fork, asserting that it is important to "do things in ways that affect the environment as little as possible and create a minimal impact." That even includes the labels on the bottles. "Every day, we do more to enhance and build a healthy environment, even creating our own labels. We are looking to hand-print them because that's more sustainable."
STEPHAN BOGARDUS and ALLEGRA BORGHESE
Executive chef, the Halyard, Greenport, and co-owner, Borghese Vineyard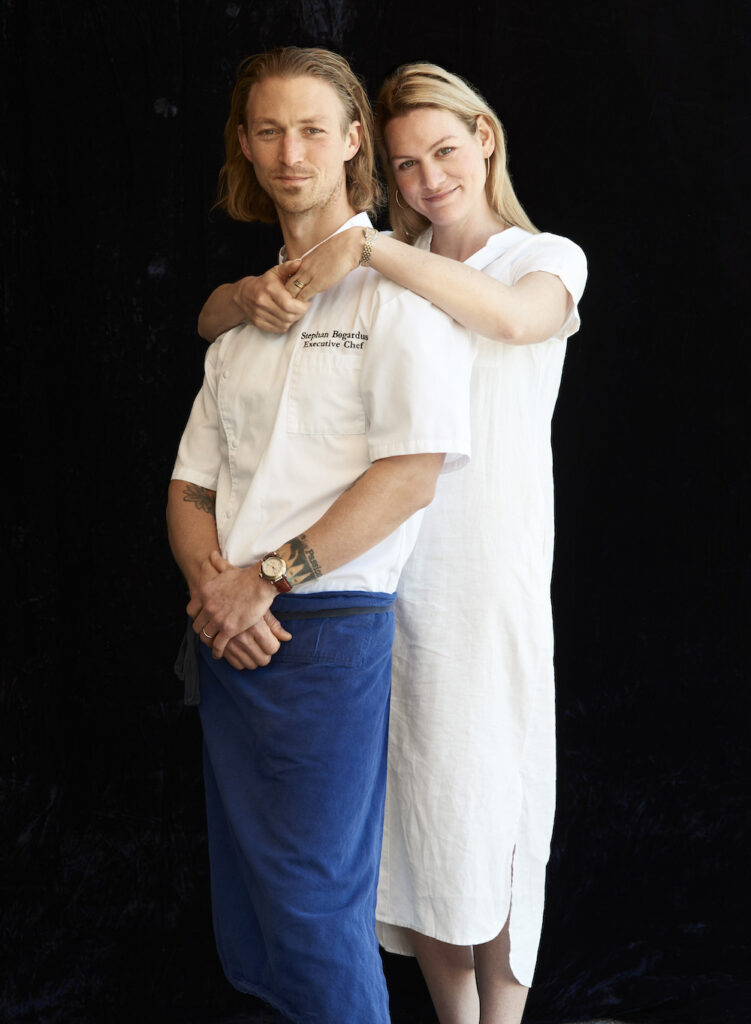 Stephan Bogardus and Allegra Borghese first met as students at Mattituck High School. Years later, after working as a chef with Daniel Boulud and Thomas Keller, Bogardus came back to the North Fork to run the highly regarded North Fork Table and Inn, while Borghese, whose family has roots dating back to ninth-century Italy, returned to manage her parents' vineyard in Cutchogue, Castello di Borghese Vineyard. "We went on walks and did yoga together, and as fate would have it, a friendship turned to romance," says Bogardus. Today Allegra's brother runs the vineyard while she focuses full time on her clinical psychology practice but, she says, "The vineyard will always be a big part of me." For his part, Bogardus is now the executive chef at The Halyard restaurant at the Sound View hotel, and as such is a player in the burgeoning farm-to-table movement on the North Fork. "It's ingrained in the culture here," he says "It's a beautiful, interactive, interdependent community who are always looking out for one another." He adds, "Sometimes, you have to leave to come back. This place is just magic."
ÜLFET ÖZYABASLIGIL RALPH
Head chef, Canoe Place Inn, Hampton Bays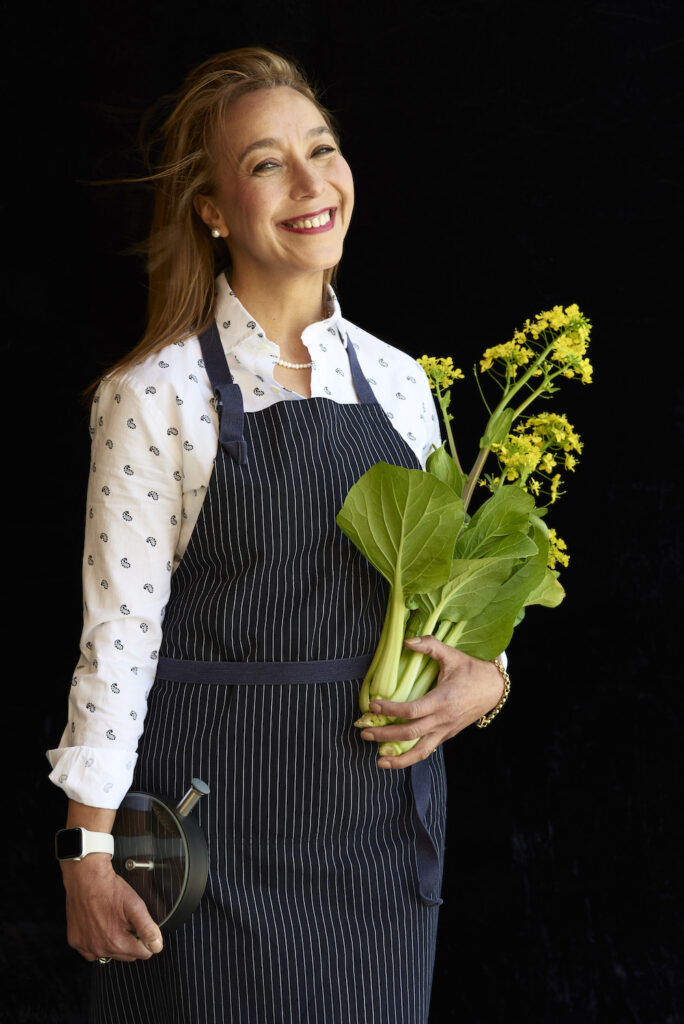 Ülfet Özyabasligil Ralph, known simply as Chef Ülfet, will talk to you at length about her love of food. Raised in Istanbul in a family of cooks, food was a constant in her life growing up. "Do you know that movie My Big Fat Greek Wedding?" she asks. "Well, that was my family, only Turkish." After studying at the Culinary Institute of Charleston, she formed a relationship with the prestigious Relais & Châteaux association of landmark hotels, where she honed her craft at several of their restaurants, including The Ordinary and Brush Creek Ranch. When the opportunity arose to become head chef at the new Canoe Place Inn, a treasured Long Island landmark founded in the 17th century, she jumped at it. "I came out to the East End and fell in love," she said. "This is a place where I can find what I am looking for and put it on the table. It's a giving land."
JOHANNA HALSEY and FAMILY
Owner, Green Thumb Organic Farm, Water Mill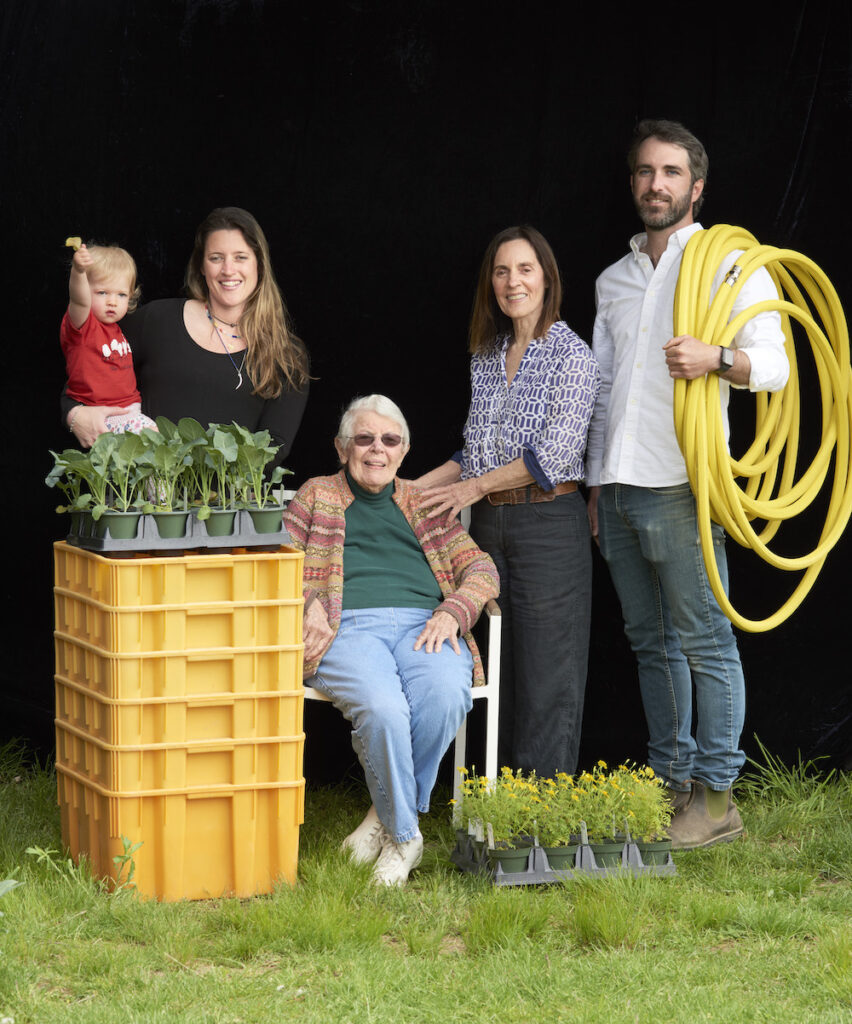 It was not a given that the Halsey kids would take over the Hamptons farm that has been in their family for 11 generations. "My siblings and I all left when we were in our twenties," says Johanna Halsey. But they returned and now Johanna owns, manages, and operates Green Thumb Organic Farm and its beloved farmstand, along with her siblings William, Lawrence, Patricia, her daughter Madeline, her nephews Ray and Jesse, and her niece Samantha. Green Thumb has been certified as a Community Supported Agriculture (CSA) farm since 1989 and has been at the forefront of organic farming methods long before they became popular. "My brothers wanted to farm organically starting in the '70s. They bought 100,000 earthworms to begin enriching the soil." Now, Green Thumb grows more than 300 types of non-hybrid vegetable crops, fruits, flowers, and herbs, as well as practicing many of the methods of biodynamic farming. "Farming is more than a job, it's a lifestyle that is deep-rooted in our souls," Johanna says. " I believe my grandparents and dad are smiling down upon us."
DEAN FOSTER
Owner, Sagaponack Farm Distillery, Sagaponack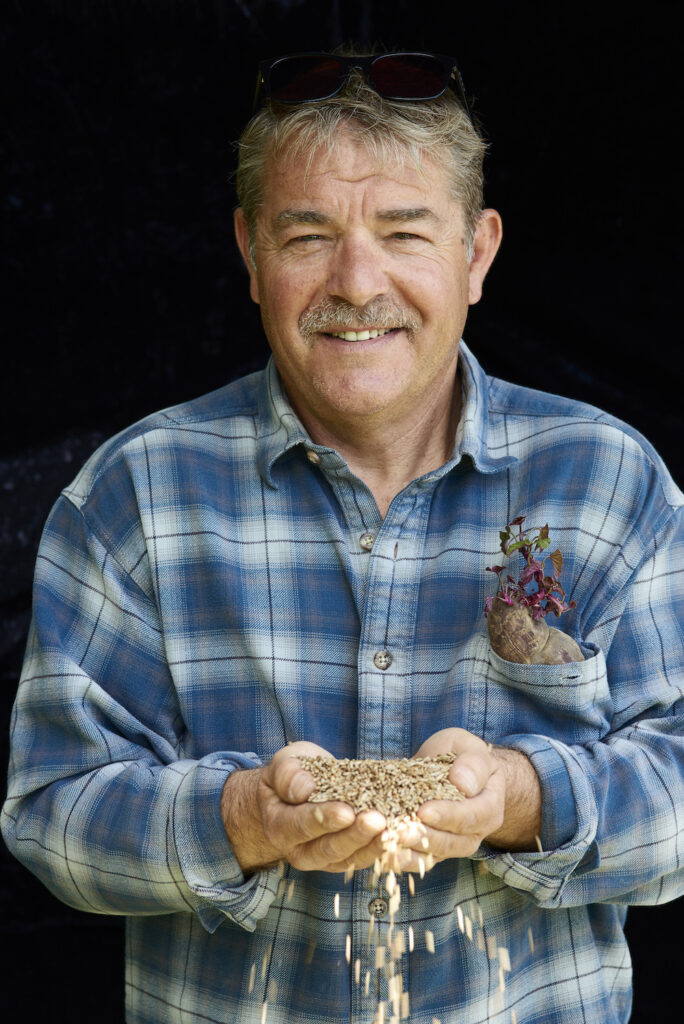 Captain Josiah Foster founded the Foster family farm in 1870, and on the very same land he and his sister, Marilee, now work as farmers and distillers, six generations later. The spirited siblings opened the Distillery in 2016 and the Tasting Room in 2020. Why diversify? "One factor was the free trade agreement that put small farms on notice — now we were competing with foreign nations for our food," he says. He credits their survival to good stewardship, proper farm management, and creative innovation. The Distillery is housed in a 100-year-old retired dairy barn, the top of which was built in part from a centuries-old mammoth tree. Rye seeds are grown biodynamically with no synthetic fertilizer. Potato vodkas are made from white, blue, and red potatoes. Wheat vodkas, barrel-aged gin, and rhubarb liqueur are flavored with herbs that Marilee grows. "We make our spirits with produce that grows on our farm — nothing is brought in," Dean explains.
KATIE BALDWIN and AMANDA MERROW
Cofounders, Amber Waves Farm, Amagansett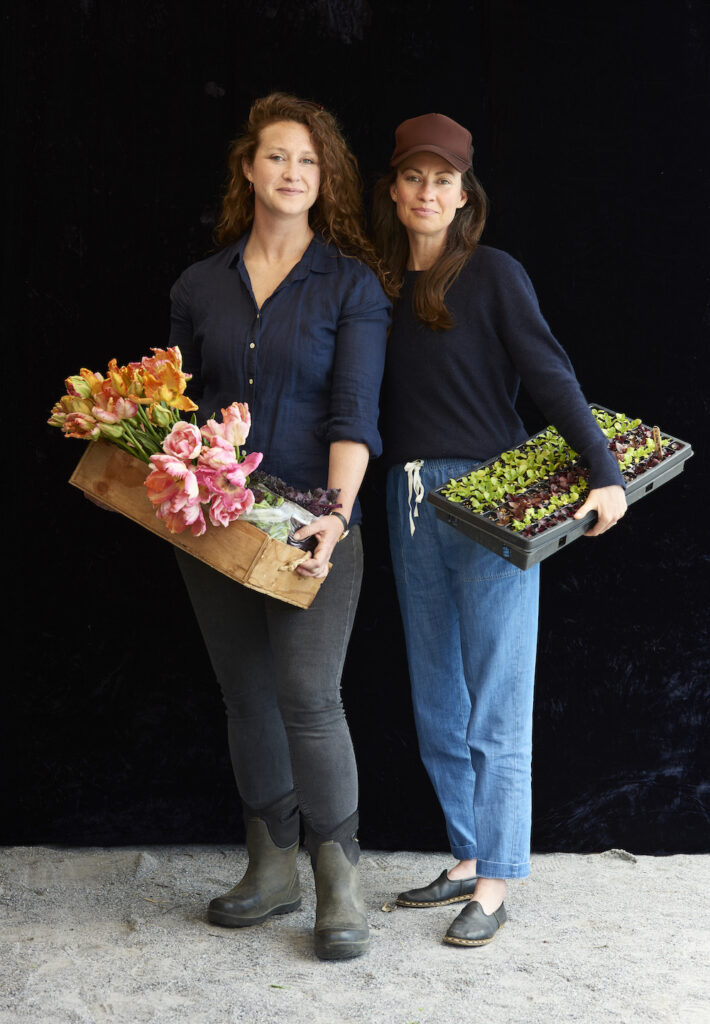 In 2008, Katie Baldwin [left] and Amanda Merrow met as apprentices at Quail Hill, the community farm in Amagansett run by poet farmer Scott Chaskey. "It felt like falling in love… with the craft, with the land," says Baldwin. The pair arrived as strangers but left as best friends, and together they bid on a lease of 7.7 acres of newly conserved farmland in Amagansett. "We had the audacity to go out on our own," Merrow says. So began the story of Amber Waves, a nonprofit working farm now in its 14th season as a CSA-certified farm. Since 2009, Amber Waves Farm has grown to encompass a market, a café, a bakery, and even an apprentice program of its own. Says Baldwin, "We believe that these beginning farmers are the most important crop we grow."
DANIEL KIM
Private chef, Ten Homakase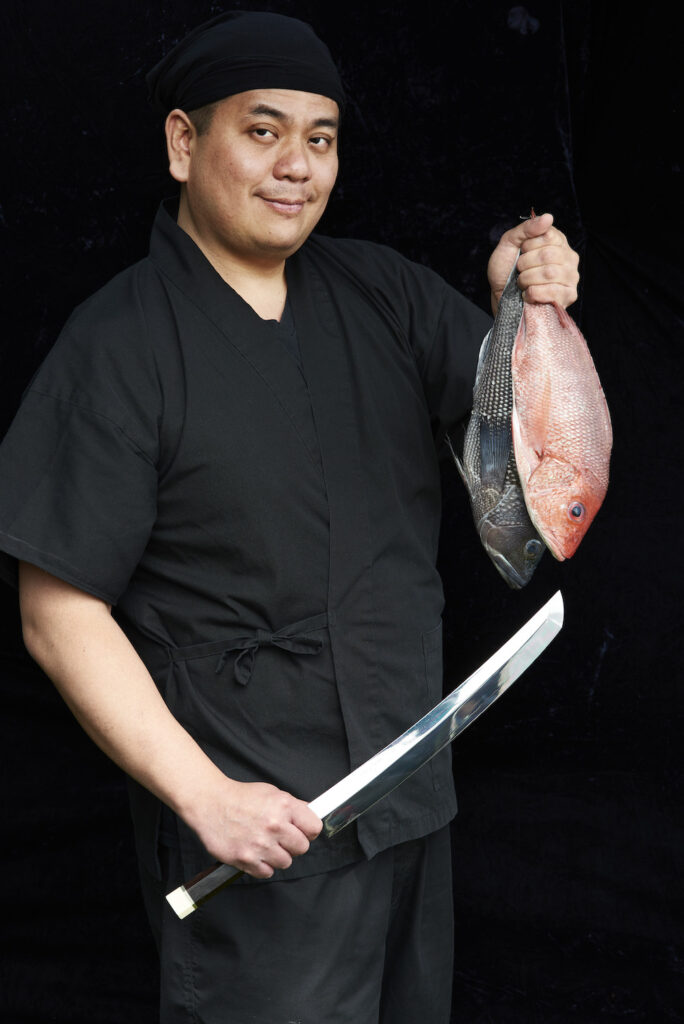 The most in-demand personal chef in the Hamptons this summer is Daniel Kim, a master sushi chef who trained under the legendary Shinji Nakamura at Sushi Zo, and was later head chef at New York's Sushi by Bou before joining Ten Homakase. A rarefied sushi dining experience, Ten Homakase's name is a portmanteau of "home" and "omakase." Kim sees no challenge in preparing his soigné creations in strangers' kitchens. "The preparation is not so different. Omakase doesn't require heat from the kitchen, so it's very easy to provide our offerings to a private home or event setting." Kim uses only the very freshest of ingredients, with much of the fish from the East End waters, such as fluke and tuna from Montauk and uni from Maine. "The ideal meal is the one that's made from the freshest ingredients." Guests can choose from menus of 10, 12, 15 or 17 courses of uniquely curated fish, sake, and Japanese appetizers.