It may be over six months away, but The Metropolitan Museum of Art already has the fashion world in a frenzy over its upcoming Costume Institute exhibit, which will showcase the career of the late Karl Lagerfeld.
The news was announced this morning in Paris, at a press conference which included Anna Wintour, Pharrell Williams, and Andrew Bolton, as well as Silvia Venturini Fendi, among others.
"Karl Lagerfeld was one of the most captivating, prolific, and recognizable forces in fashion and culture, known as much for his extraordinary designs and tireless creative output as for his legendary persona," Max Hollein, French director of The Met, said of the designer who passed away in 2019. "This immersive exhibition will unpack his singular artistic practice, inviting the public to experience an essential part of Lagerfeld's boundless imagination and passion for innovation."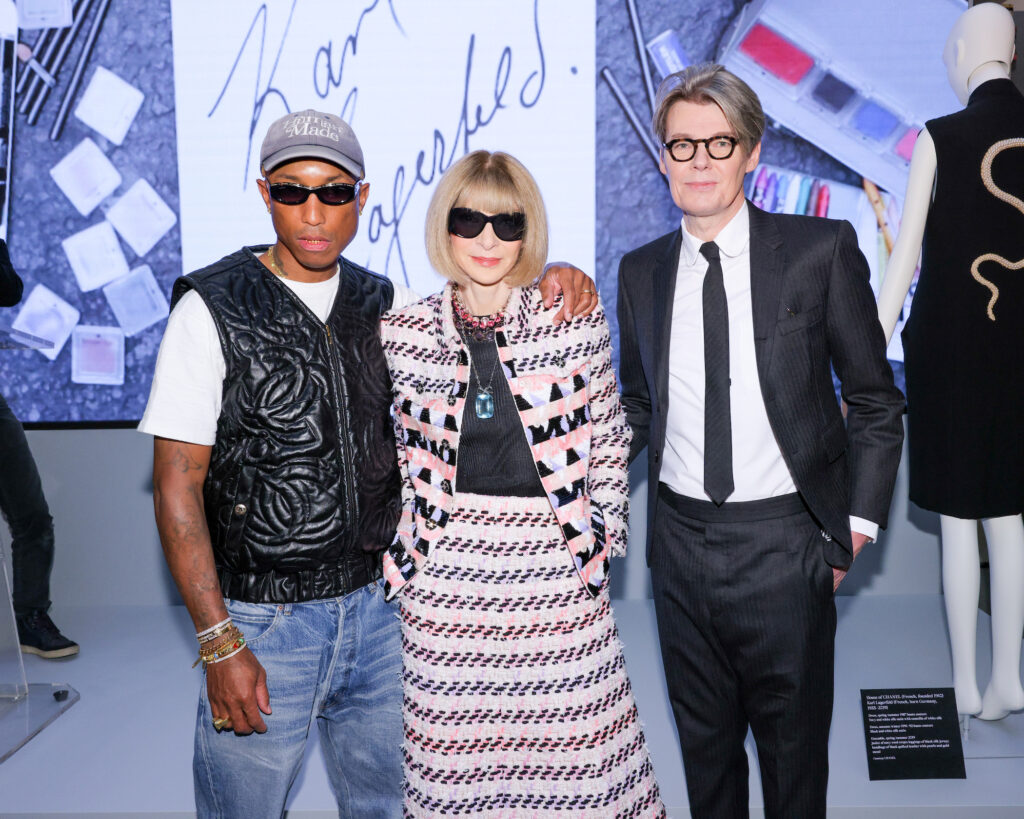 Approximately 150 works will be on display, spanning the designer's 65-year career, including his time at Chanel, Chloé, Fendi, Balmain, and Patou, as well as his eponymous label, Karl Lagerfeld. The pieces will be accompanied by his sketches highlighting his creative process.
Overall, the show is inspired by William Hogarth's "line of beauty" theory of art and aesthetics. Three lines will be used to explain Lagerfeld's oeuvre: a "straight" and "serpentine" line will cover his "modernist and historicist tendencies," respectively. Meanwhile, a "satirical" line will focus on his sense of humor and more playful work.
Chanel and Fendi are teaming up to help pull the exhibit off, while additional funding is being provided by the Karl Lagerfeld label and Condé Nast. Naturally, there will be a Met Gala in support of the show. So far, there isn't any news about the who will chair the event, but The Met has confirmed it will take place on May 1, 2023.
Karl Lagerfeld: A Line of Beauty opens at The Metropolitan Museum of Art on May 5, and will run through July 16, 2023.