A new generation is eagerly embracing maximalist design — and flocking to the world of antiques to bring their dreams to life. In his new book, The New Antiquarians: At Home With Young Collectors, Michael Diaz-Griffith celebrates their accomplishments. He recently gave Avenue the inside scoop on this Baroque new world.
As an art historian, designer, and executive director of the Design Leadership Network, you must have a big collection yourself. Tell me, what are you collecting at the moment?
A lot. I collect watercolor interior portraits, painted furniture, 18th-century portrait miniatures, 19th-century reverse-painted glass portraits, American quilts, pink Sunderland lusterware jugs, handmade coronation mugs from 1953, textiles of various kinds, Eastern European embroidery, and ephemera of all kinds. [I like] objects that have been marked in unusual ways by time or chance, like an old photograph in which a person's face, perhaps a lover's, has been erratically and suggestively marked through. I also collect contemporary art and design that is inspired by history or historicism. If money were no object, I would collect in many more categories.
When did you start your career as a collector?
As a child, very much to my mother's discomfort. Her mother had been an antiques dealer, and not a very nice one, and she preferred brand-new things.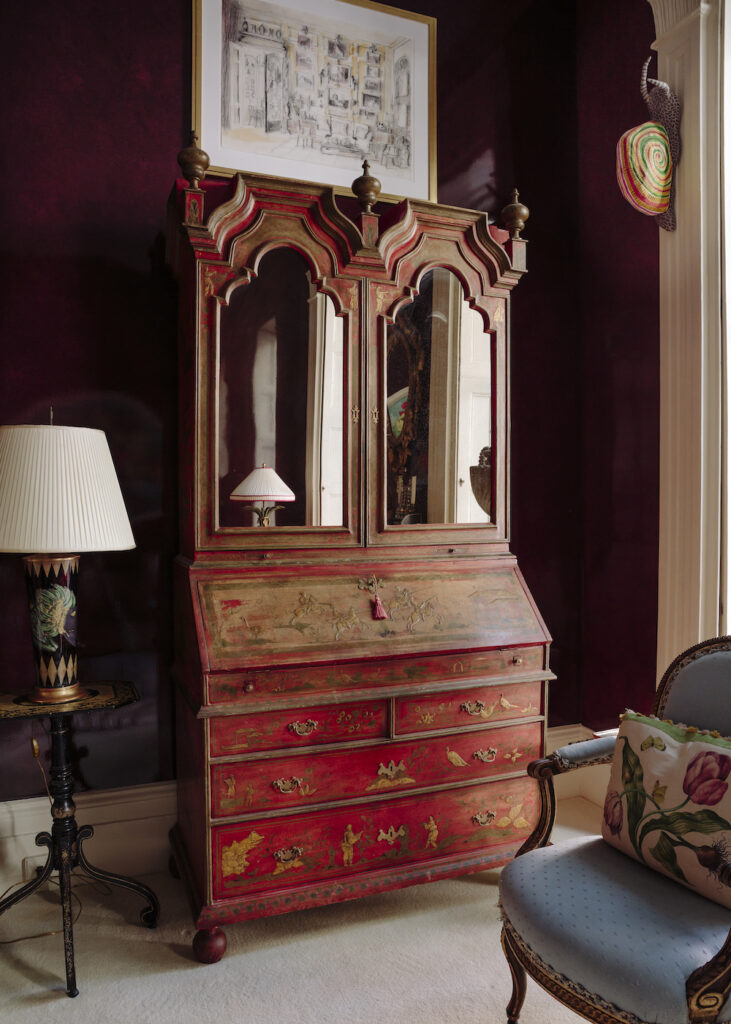 What do you think has spurred a younger generation to collect antiques?
Over many years of working with antiques fairs, auction houses, and dealers, I heard time and again that younger people are not collecting, but the generation that was being described — essentially Gen X — were not really the youngest anymore. It is a generalization, but undeniably true, that people born in the '60s and '70s tended to reject antiques, either because they grew up with them — and we often reject what we grew up with — or because the growing fashion for minimalism, mid-century modern, and informal lifestyles, which exploded in the '90s, was impossible to resist. Millennials, on the other hand, have always had eclectic tastes. Over the past five years, we have really seen the millennial sensibility come into its own and this is beginning to translate into visible shifts in the market. At the same time, so-called "zillennials" (born in the '90s [to early '00s]) and the older members of Gen Z, who are extraordinarily self-possessed and sophisticated consumers, [are] already showing a preference for collecting and displaying antiques in a distinct way — almost as sculpture. It's as if the two competing camps of maximalists and minimalists have resolved their dispute, taking the antiques from the maximalist world of taste and seeing them through the refining lens of minimalism.
What surprised you while researching The New Antiquarians?
That the idea [that] younger people require a spoonful of modern or contemporary sugar to make the antiques medicine go down is definitively false in 2023. Younger collectors have much more interesting, refined, synthetic, creative visions for their collections and how they want to mix things and live with them.
What advice would you give to young collectors of antiques who want to start buying pieces?
Broadly, I would encourage novice collectors to befriend dealers and curators, fellow collectors, and so on; make a practice of asking questions at art fairs and antiques shows; get comfortable with negotiating price; turn over and handle material when you can in order to understand its materiality and construction; and don't hesitate to go down rabbit holes, learning a lot about particular objects or particular categories in depth.
Many seasoned collectors instruct novices to "buy what you love," and they certainly should, but they should really question what "buy what you love" means to them. There is no right or wrong, so novice collectors should try to sound out what they're really interested in. And know that great collectors usually cycle through phases of enthusiasm for different types of material. The important thing is to get started — a whole world of surprise and delight, and an extremely rewarding practice, awaits the novice.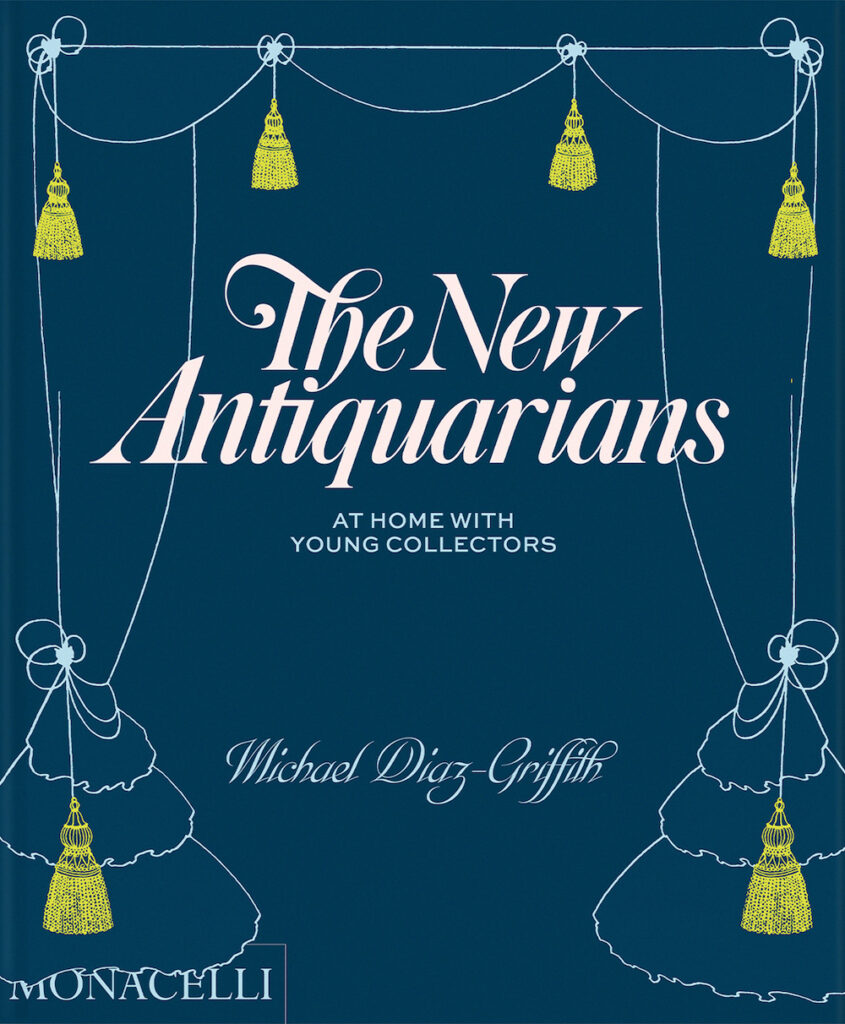 The Young Antiquarians by Michael Diaz-Griffith is available July 20, from Monacelli.