"With seemingly endless commissions and exhibitions to prepare for prior to the pandemic, I never had the luxury of this much time," says Michele Oka Doner, as she pulls out a suite of handsomely scaled works in progress from a massive flat file, spreading them out on the floor of her sun-drenched home studio.
"After the lockdown, I went into an absolute drawing frenzy, returning to pieces I had abandoned months, if not years, ago and creating new ones that brought intense personal satisfaction. When I opened these drawers, I could not believe what was waiting for me."
Among the more than two dozen new works executed in a matter of weeks is a rendering of a raven begun on March 12, which the artist has since titled Corvid, after the taxonomic family to which it belongs.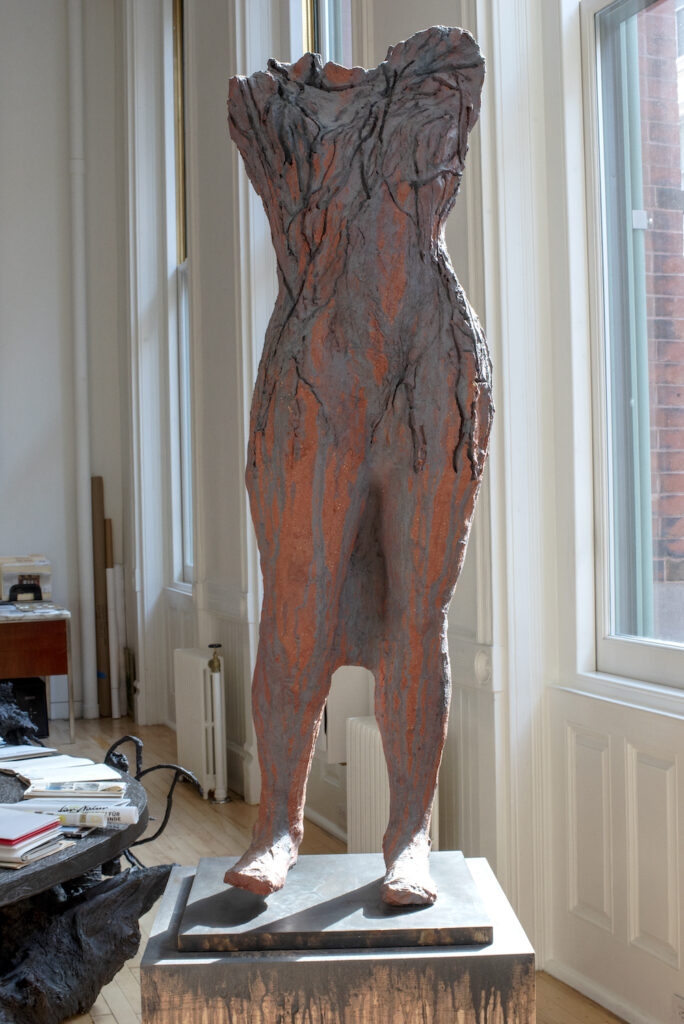 "Corvid/COVID, there is a rationale," she says, explaining that she conjured an image of the bird in her mind after a biologist friend, Hilary Swain of the Archbold Biological Station in Venus, Florida, "diagnosed her" with "corvid curiosity" while the artist was laid up with a light case of the coronavirus for a week in March.
Gazing about her SoHo loft, Oka Doner's passion for the natural world is omnipresent, manifest in the myriad sculptures in bronze, charred wood, and wax; works in porcelain, including dozens of "soul catchers," anthropomorphic talismans she has been producing for more than three decades; and large drawings in oil stick on compressed layers of abaca paper interwoven with pressed tree roots and seagrass — remnants of a previous project.
"I use everything, including the byproducts from earlier works, from pulped paper and misprints to foundry floor discards."
Nearly every work surface is laden with specimens and works inspired by them, including a trio of etched-glass bowls set in cast-bronze coral-form cradles, from the 2005 Reef collection commissioned by Steuben. Oka Doner has repurposed them as individual aquariums for Vietnamese fighting fish.
"Growing up on the beach in Miami, I was absolutely fascinated by the abundant marine life, she says, adding that, "in many ways, my first language was that of the sea."