The undisputed champion laugher of all time" is how John Lahr recalls Mike Nichols in the recent oral history by Ash Carter and Sam Kashner, Life Isn't Everything: Mike Nichols as Remembered by 150 of His Closest Friends (Henry Holt). For good measure, the late playwright Neil Simon adds, "I've never worked with anyone, nor will I ever work with anyone in my life, as good as Mike Nichols." The writer-director dominated the American cultural landscape for six decades, starting in landmark stand-up (with Elaine May), then branching out into theater (Barefoot in the Park), film (The Graduate, Working Girl) and television (Angels in America). As dozens of interviews will attest, Nichols' artistic gifts were equaled only by his talent for friendship.
"[Mike] was very actory and all that. But if things weren't going right, he would pick up this megaphone and say, "Must I do everything myself?" 

–Matthew Broderick
From Life Isn't Everything: Mike Nichols as Remembered by 103 of His Closest Friends
The legendary Nichols-Simon collaboration on five of the latter's plays created a comic vernacular celebrated this spring in the first Broadway revival of the vintage-1968 Plaza Suite. Three couples will again hole up at the New York hotel, all played by Matthew Broderick opposite real-life wife Sarah Jessica Parker. Broderick entered Nichols' world as a child actor, and the seasoned Neil Simon performer (he won a Tony for Brighton Beach Memoirs) has clearly mastered the art of comic timing.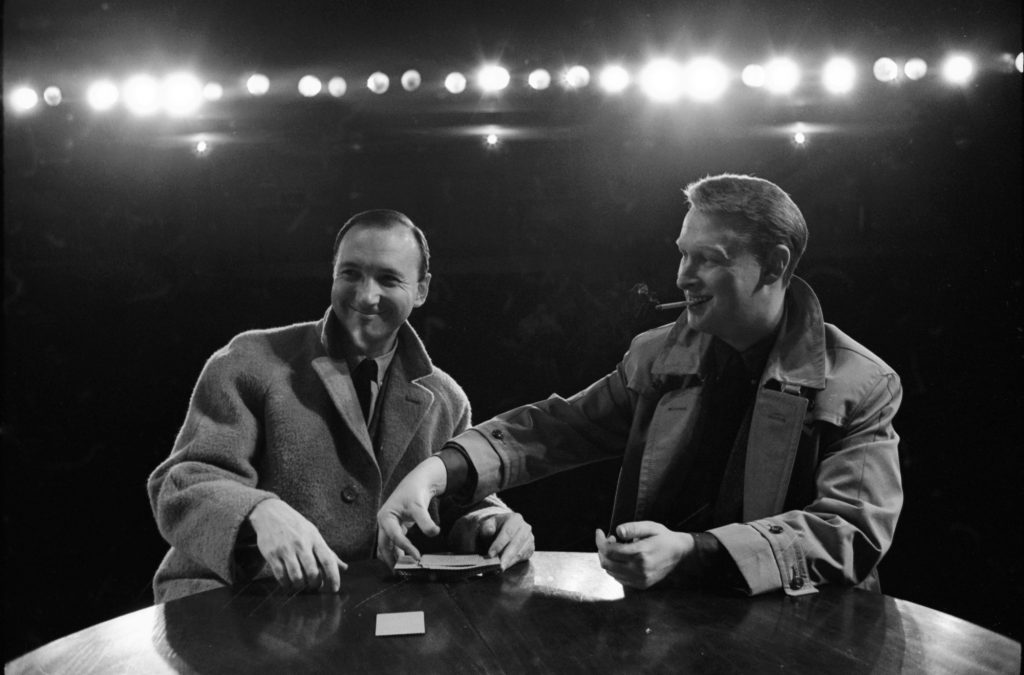 Simon and Nichols, Mark Kauffman/the Life Images collection via Gettyimags; Matthew Broderick and Jessica Parker, Little Fangh