Anniversary exhibitions and major legacy shows along the East Coast this summer offer new and profound lenses through which to explore four leading artists from the last two centuries. Here are our favorites.
ELLSWORTH KELLY AT 100
Through March 2024
Glenstone, 12100 Glen Road, Potomac
glenstone.org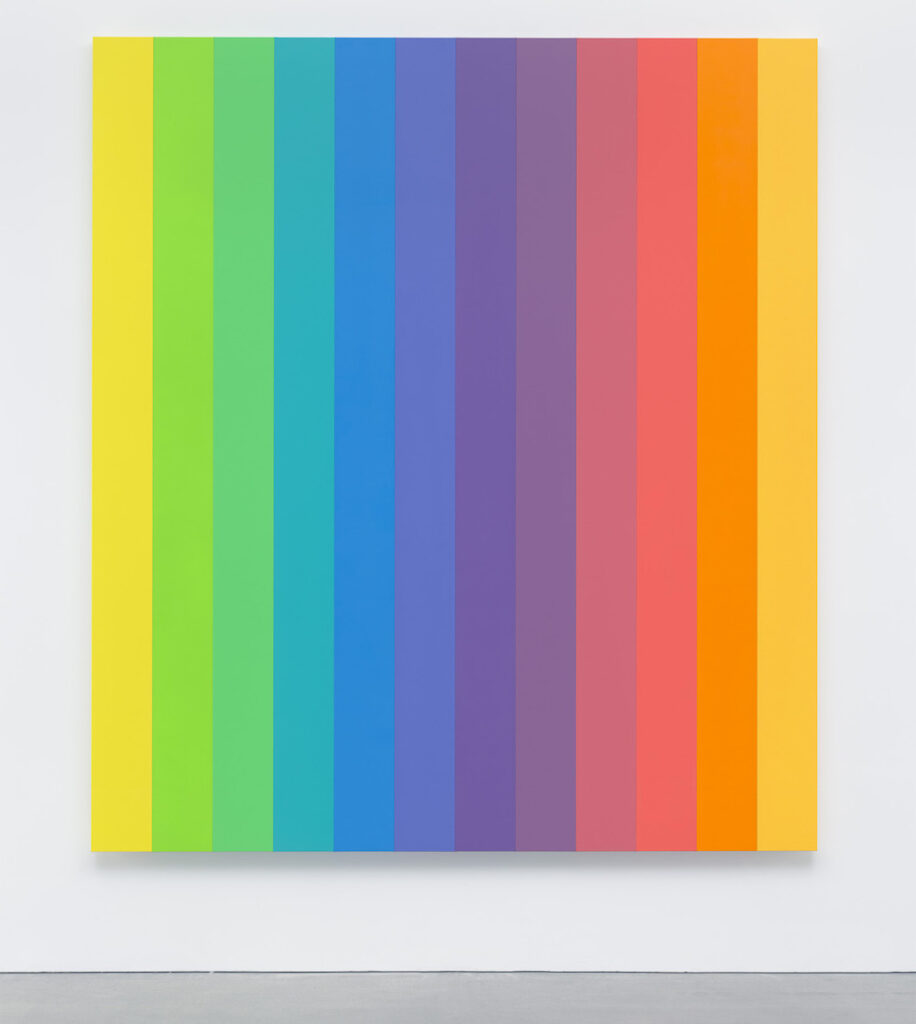 Marking what would have been the 100th birthday of the renowned abstract artist Ellsworth Kelly, Glenstone is presenting a major survey of paintings, sculptures, collages, works on paper, and photographs in Potomac, Maryland. Until his death in 2015, the artist was a leading figure in American abstraction, exploring shape, space, color, and line with ceaseless fervor. Across mediums, he consistently featured the same shapes and colors, revisiting each with subtle alterations and juxtapositions to push the boundaries of sensory effects. Kelly's strong grasp of his subjects resulted in colors that seem to vibrate and shapes that slowly move as the eye works to understand each crisp, dynamic composition. Spanning the artist's seven-decade career, "Ellsworth Kelly at 100" offers a comprehensive look at his expansive practice in one of the largest retrospectives of his work. Included in the Glenstone exhibition, and on view for the first time since it was made in 1990, is Yellow Curve, a monumental floor painting that stretches nearly 1,000 square feet. The earliest in a series of large floor installations, the work demonstrates Kelly's remarkable ability to work across a range of scales, as well as his understanding of architecture and the relationships between the space of the gallery and the viewer. Also on display are examples from Kelly's iconic "Spectrum" series, which feature stunning, vibrant stripes that explore color and reveal the artist's ability to strategically juxtapose hues for heightened visual effects.
YOUNG PICASSO IN PARIS
Through August 6
Solomon R. Guggenheim Museum, 1071 5th Avenue, New York
guggenheim.org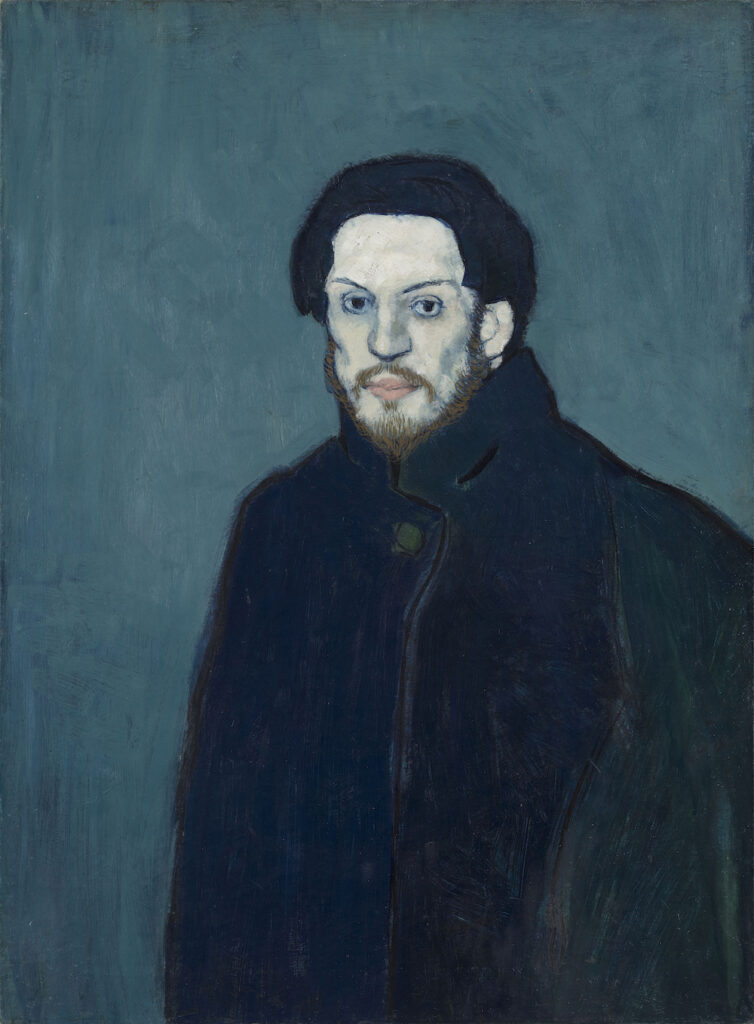 Part of a worldwide celebration of Pablo Picasso on the 50th anniversary of his death, "Young Picasso in Paris" joins nearly 50 other exhibitions and events this summer that explore the career and legacy of the illustrious artist. In New York, the Guggenheim show focuses on a formative period in Picasso's life when he first arrived in Paris from Spain in the fall of 1900 at the age of 19. Staying in the city for two months, the youthful painter became enamored with Paris and the artistic scene. He returned for several months the following year, and eventually settled in the city in 1904. Among Picasso's subjects during this period were the lively cafés, dance halls, and nightclubs in the Montmartre neighborhood. Capturing the energy and vibrancy of these events, Picasso depicted men and women dancing and drinking in the dimly lit rooms. Of note is Le Moulin de la Galette, a famous former grain mill, portrayed by many of the artist's predecessors and contemporaries, that produced a popular bread known as galette, hence its name. Painted circa November 1900 and recently conserved, Picasso's rendition offers an intimate view of life in the early 20th century, including the people, fashion, and even the technology as scintillating electric lights line the wall of the room.
Alongside this work are additional paintings and drawings that show the artist's interest in social gatherings and the development of modern life, marking the early stages of an artistic practice that would come to define his time and leave a lasting impact on the history of art.
VAN GOGH'S CYPRESSES
Through August 27
The Metropolitan Museum of Art, 1000 5th Ave, New York
metmuseum.org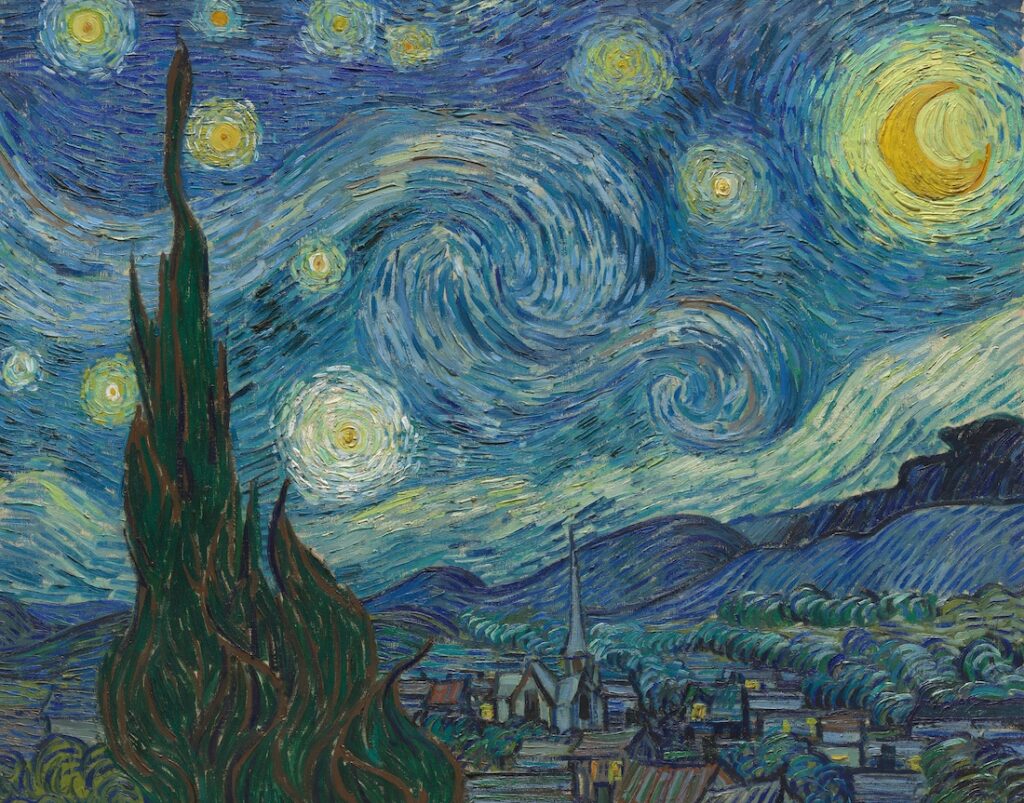 Presenting a refreshing opportunity to examine the art of Vincent van Gogh through a new lens, the Metropolitan Museum of Art brings together a rich selection of 44 works that focus on the iconic artist's fascination with cypress trees. The show features nearly 30 loans from esteemed collections and some of van Gogh's most famous paintings, including The Starry Night and Wheat Field with Cypresses, which were both made in June 1889 when the Dutch artist was in a mental hospital and are on view together for the first time since 1901. It was during this period at the hospital in Saint-Rémy-de-Provence, France, that the postimpressionist was thought to have become fixated on cypresses, a symbol of rebirth, immortality, and protection. He featured them widely in his works and created a highly regarded series while in the hospital. However, the exhibition reconsiders this theory and offers a different analysis of the origin of the artist's interest. Through paintings, drawings, and illustrated letters, all made between 1888 and 1890, the show traces van Gogh's fascination with the flamelike tree to earlier works that he made immediately upon his arrival in the South of France. Arranged chronologically, the exhibition reveals glimpses of cypress trees painted over a year before his hospital stay began.
JAMES BROOKS: A PAINTING IS A REAL THING
August 6–October 15
Parrish Art Museum, 279 Montauk Highway, Water Mill
parrishart.org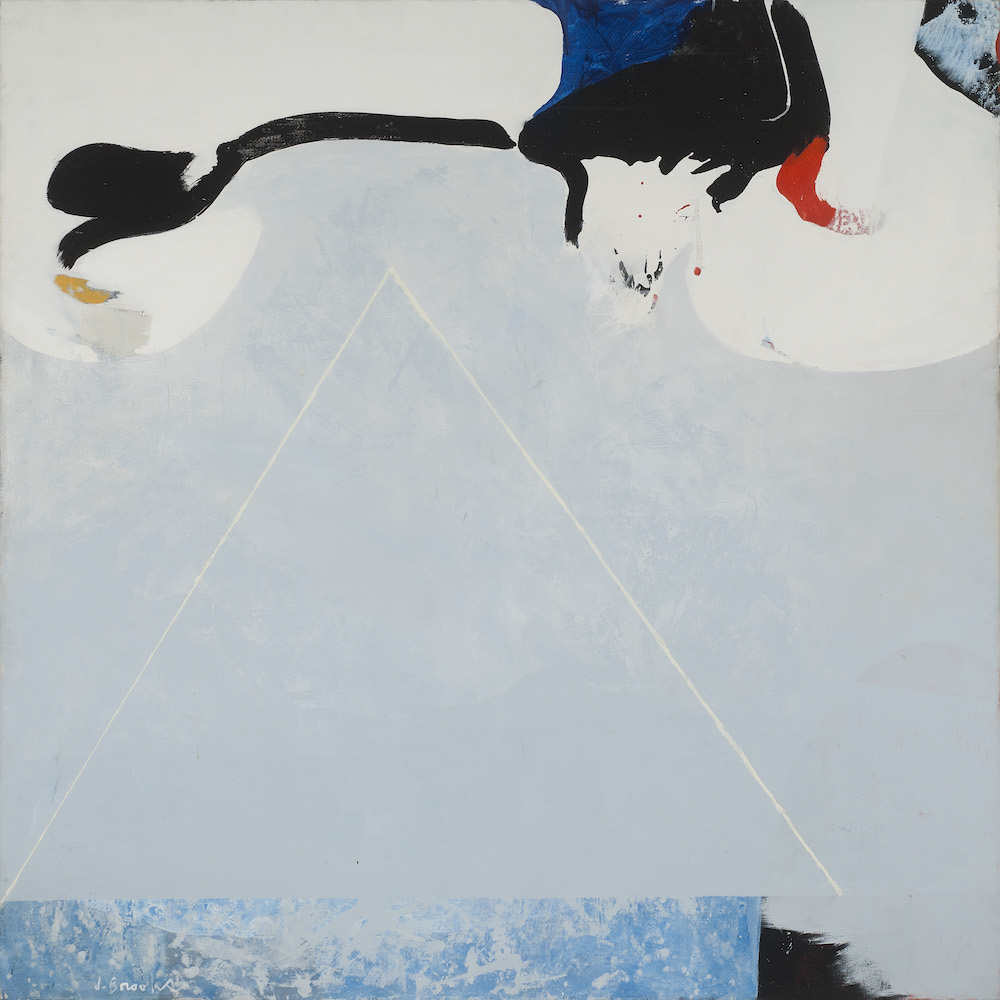 Bringing together over 100 paintings, works on paper, and prints, "James Brooks: A Painting Is a Real Thing" explores the American artist's seven-decade career. An early proponent of techniques and aesthetic qualities that would become known as abstract expressionism, Brooks was a pioneer of 20th-century art and pushed the boundaries of the medium of paint. He constantly experimented with technique and style, though he maintained a consistent interest in color and the primacy of paint itself. He was an advocate for the thinned hues of the staining method that became popular in the 1950s. Brooks also embraced the aesthetics of contemporaries like Lee Krasner and Jackson Pollock, creating similarly colorful compositions with gestural brushwork and drips. But despite his general association with that school of art, Brooks resisted easy categorization. He began his career with an interest in social realism, sign painting, and large-scale narrative murals. He mastered and eventually rejected these forms of painting as he and his contemporaries sought an aesthetic that embraced spontaneity, emotion, and the mark-making capacity of paint. "James Brooks: A Painting Is a Real Thing" includes key examples of work from the artist's entire career, revealing how his practice evolved in tandem with developments in American art. The Parrish's new exhibition is the first major retrospective of Brooks' work in nearly 35 years, marking a significant moment in preserving his entire legacy, as well as telling the broader story of 20th-century art.