Natalie Ball began her year on a high. In January, she was named a United States Artists Fellow for the prestigious award's 2023 cohort. Since then, her momentum has continued; she co-curated a group show of contemporary Indigenous artists at James Fuentes in New York, and her own work has been on view in institutions nationwide, including the National Gallery of Art in Washington, DC, and the Portland Art Museum in Ball's home state of Oregon. In recent months, the artist has been busy working towards her first-ever New York museum solo show at the Whitney Museum of American Art. Opening November 17, "Natalie Ball: bilwi naats Ga'niipci" explores and recontextualizes understandings of Indigenous life.
Bilwi naats Ga'niipci translates to "We smell like the outside." The phrase relates to Ball's experiences growing up in Black and Indigenous communities. In the exhibition, the artist reflects on her ancestry and traditions while also considering the present and future of her cultures. "I am challenging mainstream ideas of Indigeneity with my personal, community, and our Nation's history," Ball tells Avenue. Her aim is "to disrupt the definition of 'Indian' and uncover the complexities of Native American lives for a better understanding of ourselves, the Nation, and our shared experiences and histories."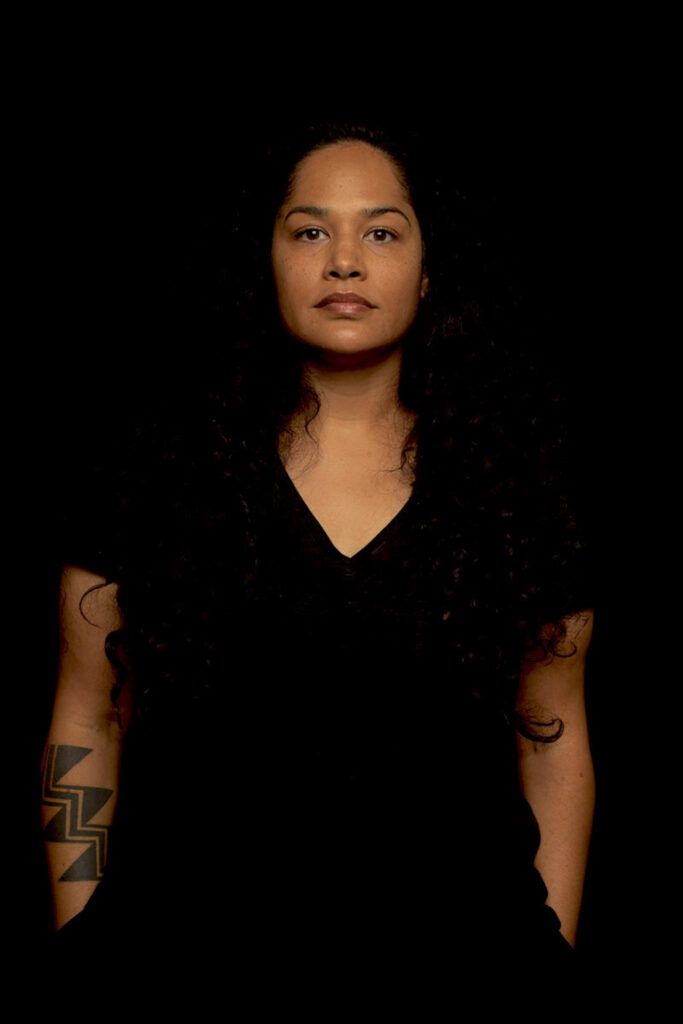 The show includes new mixed-media textiles, wall pieces, and assemblage sculptures made from a range of items, such as 19th-century newspaper, animal hides, and used clothing. The exhibition features what Ball calls "power objects," made with "materials that come from the outside, from inside the home, and from my communities, both urban and rural." The artist explains, "These are deconstructed and remade to offer new meaning through narrative, gesture, humor, and — for the first time at the Whitney — my tribal language: maqlaqsyals ('language of the people')."
The Whitney's associate curator, Jennie Goldstein, echoes the importance of this moment. "Some visitors will be learning about Ball and her work for the first time," she says. "I hope visitors take away from the exhibition a feeling of Ball's deep relationship with materials. Every object she selects carries with it something of where it's been: the scents of the Klamath Tribes' land and water, the memories of someone who wore a garment in ceremony."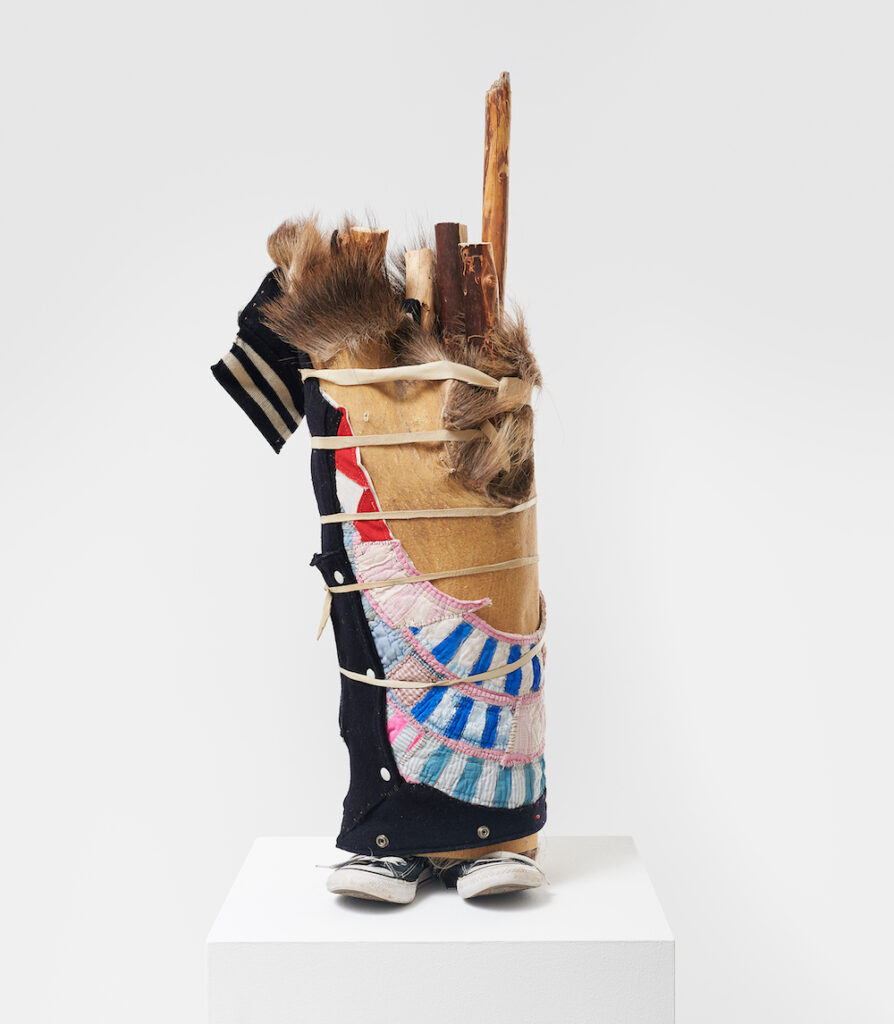 "Bilwi naats Ga'niipci" comes after Ball took a year-and-a-half hiatus from the studio to focus on her work as an elected official on the Klamath Tribes' Tribal Council, a position she was voted into in 2022. In addition to this role and her group exhibitions across the U.S., Ball and Forge Project cofounder Zach Feuer co-curated "Young Elder," an exhibition of contemporary Indigenous artists at James Fuentes. Featuring Andrea Carlson (Grand Portage Ojibwe), Sonya Kelliher-Combs (Alaska Native), Tyrrell Tapaha (Diné), and Nico Williams (Aamjiwnaang First Nation), the show explored how Indigenous materials and traditions are referenced and transformed in contemporary art.
When curating the exhibition, Ball considered her own archive of artists whose work has inspired her over the years. "Co-curating 'Young Elder' was my opportunity to pull from this archive and bring forward artists who are making exciting work and are specifically tied to their communities and contributing to their living cultures," says Ball. "These artists are culture carriers, and I believe they are important in framing how we understand Indigenous art."
The same can be said about Ball herself. As an artist, curator, and community leader, she carries not only her Black, Modoc, and Klamath Tribes cultures, but she also holds space to honor other Indigenous pasts and presents. Through this work, Ball opens pathways for her communities and invites others to build their own new Native futures.
"Natalie Ball: bilwi naats Ga'niipci" is on view November 17, 2023 to
February 2024 at the Whitney Museum of American Art.