Hot type! These early summer reads include a long-awaited novel, personal meditations, and a joyful celebration of New York's watering holes. Whether you're a beach person, or prefer pools, be sure to have these tomes at the ready.
WHEREABOUTS
By Jhumpa Lahiri (Knopf )
Review by Heather Hodson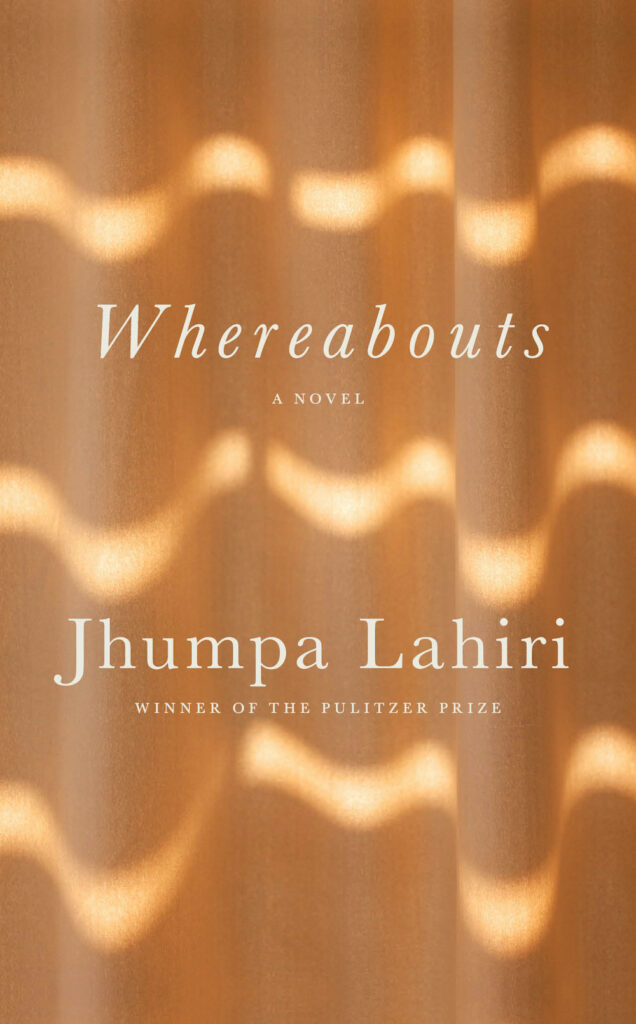 In an Italian city whose name we never learn, a nameless woman, living alone, unmarried and without children, drifts through her daily routines like a piece of flotsam, buffeted on waves of loneliness and ennui. Emotional sustenance is found in fleeting encounters with a friend's husband, attachments with university colleagues who invite her to their dinner parties, the solidarity of her neighbors, and her deep connection to the elegant city itself, with its parks and piazzas, bridges, municipal swimming pools, and coffee bars.
Constructed in brief chapters, Whereabouts is Jhumpa Lahiri's first novel in nearly a decade, and was written in Italian after living in Rome for several years, in a spare, light prose that gives the sentences a mesmerizing quality. Like Interpreter of Maladies, her Pulitzer Prize–winning debut collection of short stories about the lives of the Indian diaspora, themes of attachment and displacement hover around the protagonist, threatening to overwhelm her. But through the arc of a year, as her life provides flashes of exuberance and joy, the promise grows of transformation and escape from solitude and inertia. An achingly beautiful novel.
GOOD COMPANY
By Cynthia D'Aprix Sweeney (Ecco)
Review by Claire Gibson
When you marry an actor, it's hard to know what's real and what's a performance. That's the knot that the characters must untangle in Cynthia D'Aprix Sweeney's addictive new novel, Good Company. The story begins when Flora, a once-promising Broadway actress who never quite got her break, discovers her husband Julian's long-lost wedding ring hiding in the back of a filing cabinet in their garage in Los Angeles. Meanwhile, her best friend Margot, who plays "Dr. Cat" on a television medical drama, dodges an interviewer's personal questions about her husband David's real-life surgical career, which long ago went up in flames. The questions and the ring resurrect memories of a former life, back when Flora, Julian, Margot, and David all lived in Manhattan, and Good Company, Julian's theater group, helped them survive a city meant to spit you out. What follows is a compulsively readable tale about the sacrifices and compromises we make so that the show — of our marriages, of our friendships, of our lives — might go on.
Much like her much-lauded debut, The Nest, Sweeney's Good Company is rife with insight, humor, and heart. From Margot's impeccably designed Hollywood mansion ("fifty shades of café au lait," Flora quips with a roll of the eyes), to the rustic acreage of Stoneham, where Good Company puts on an annual outdoor play, the places and performances offer a dreamy backdrop to the more intense dramas of their lives offstage. Sweeney's ending shines, as her characters must decide if they can pull off the most challenging act of all: forgiveness.
LANGUAGES OF TRUTH: ESSAYS 2003–2020
By Salman Rushdie (Random House)
Review by Mark Libatique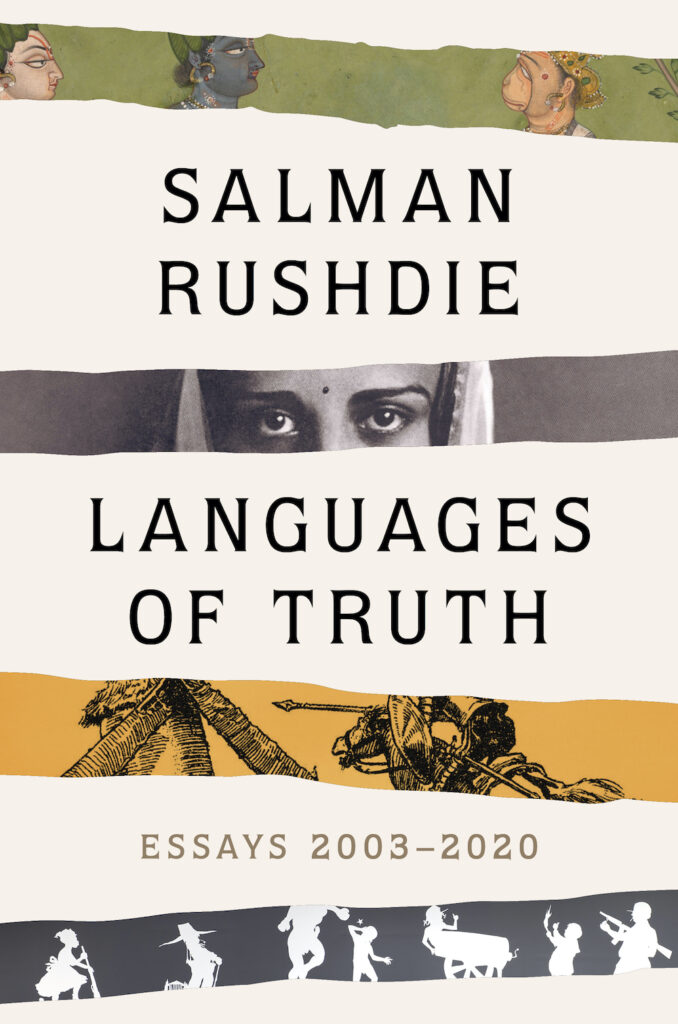 "We are born wanting food, shelter, love, song, and story," writes Salman Rushdie, setting the mood for Languages of Truth: Essays 2003–2020. These meditations on sociopolitical upheaval address rapid change for both the world and personally for the author, whose writings over the years have earned him a knighthood, global cultural recognition, and a literal death sentence from at least one enraged theocracy. In these essays, this master of magical realism approaches giants of storytelling from the world's classical cultural hegemons — a Heraclitus analysis here; a Shakespeare passage there; a glance at the fabled Mount Mandara of Hindu myth — as they relate to his own early memories of discovering the written word, first as a boy in private schools in old Bombay and England, and then as a young writer.
Readers who remember the public attempts at his life in the wake of such controversial works as The Satanic Verses will be interested in the behind-the-scenes reflections of that time included in this collection. With commentary on censorship, bravery, betrayal, politics, transnationalism, language, and more, Rushdie takes the reader on a journey equal parts coolly cerebral, heavily contemplative, and appropriately fantastical.
MARVELOUS MANHATTAN
By Reggie Nadelson (Artisan Books)
Review by Heather Hodson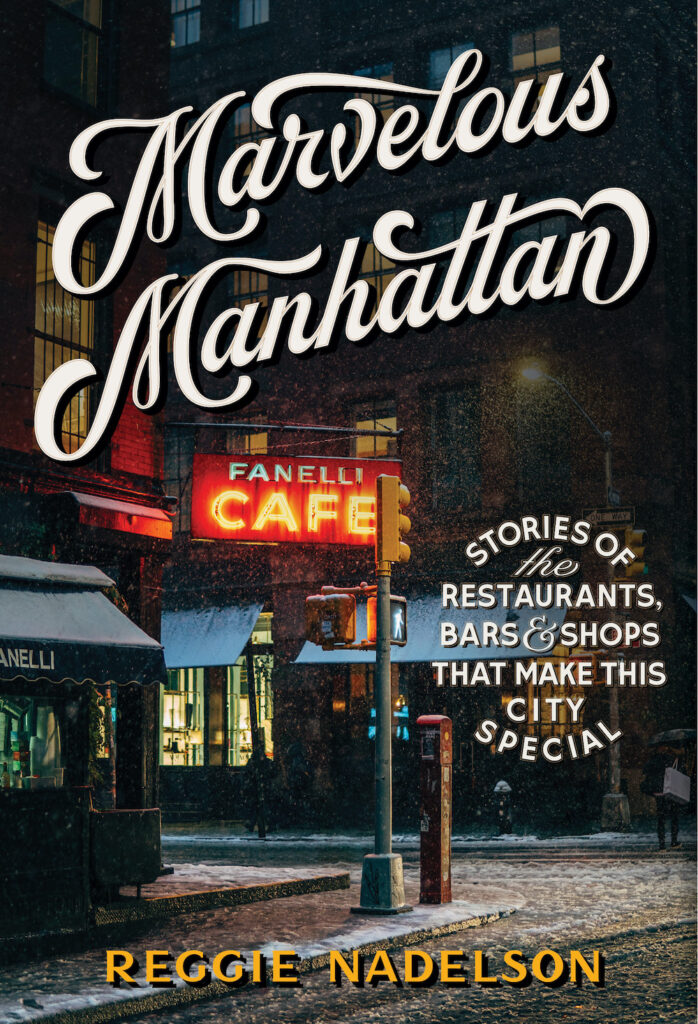 "A while back, it appeared that Three Lives & Company, the much-loved bookshop in Greenwich Village, had shut. Its customers wept. For nearly fifty years, the little corner shop at Waverly Place and West 10th had remained exactly as it was in the beginning: sweetly bookish, with a literate staff who really like to read. And now it had seemingly gone, and the news traveled down the hotline of despair where there are regular reports that nothing at all is left of the Village to remind you of its bohemian glory days."
So writes the seasoned journalist and die-hard New Yorker Reggie Nadelson in her delightful and timely ode to the iconic restaurants, bars, clubs, and beloved bookstores that make up the beating heart and soul of Manhattan. In her series of 30 essays alive with the comedy, history, grit and romance of the city, Nadelson has served up a small cultural treasure — part Baedeker, part memoir, part literary read, and a timely reminder of everything we love about Manhattan and lost for a year. And while Three Lives & Company has temporarily relocated, it remains very much open for business.