Perfectly timed to the rising temperature in Southampton, four young women from Brazil have just opened Brazil Breeze, a swimwear and après-beach boutique bound to raise some eyebrows among the old guard. That is, when they're not grabbing up the shop's handmade bathing suits, featherweight coverups, shoes, handbags, and accessories.
Everything is designed and hand-made by Brazilian women artisans, carefully selected for their sophisticated craftsmanship and commitment to working independently, many in all-female cooperatives.
"We look for what's unique and from everywhere in Brazil," explains Luciana Barros, a co-founders who started this chic design nook as the answer to a shared dream. "In Brazil I was a civil engineer," says Barros, who looks about as much like a brainy bureaucrat as a Rio surfer girl looks like mother superior. "But I lost my job because of the political situation there."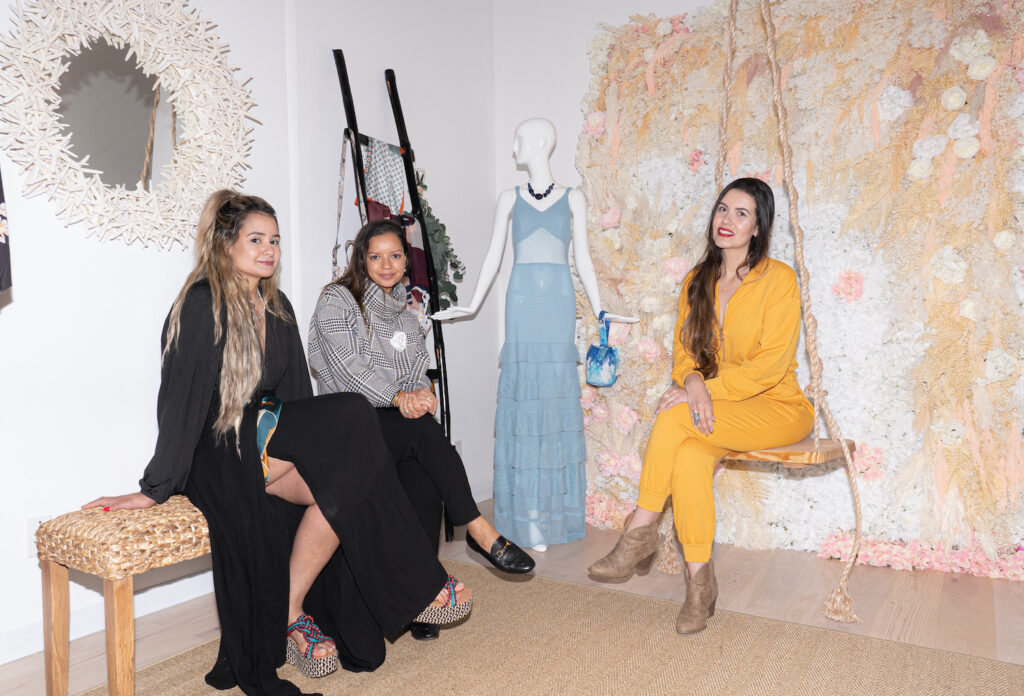 Her sister, Carolina, also a partner, is the one responsible for the bespoke Havaianas exclusive to the store. "This has been an opportunity for us as super-strong feminists to seek out work that gives women who never had a chance before to support themselves," she says, stopping at a row of colorful dresses by Farm Rio. "Even these we bring from Brazil, not from the [brand's location] in SoHo," she laughs.
The shop has also given designer Kelly Bhophale, a Bahia native, her first physical sales space — a pop-up for the distinctive, cane-and-leather totes and bags she's produced for the past 16 years. The caning is inspired by childhood memories of French imported furniture, and the accordion pleats evoke a key instrument in Bahian music. For each piece she creates a tiny working model from paper, and in the store they are now scattered among the jewelry and other small items on display.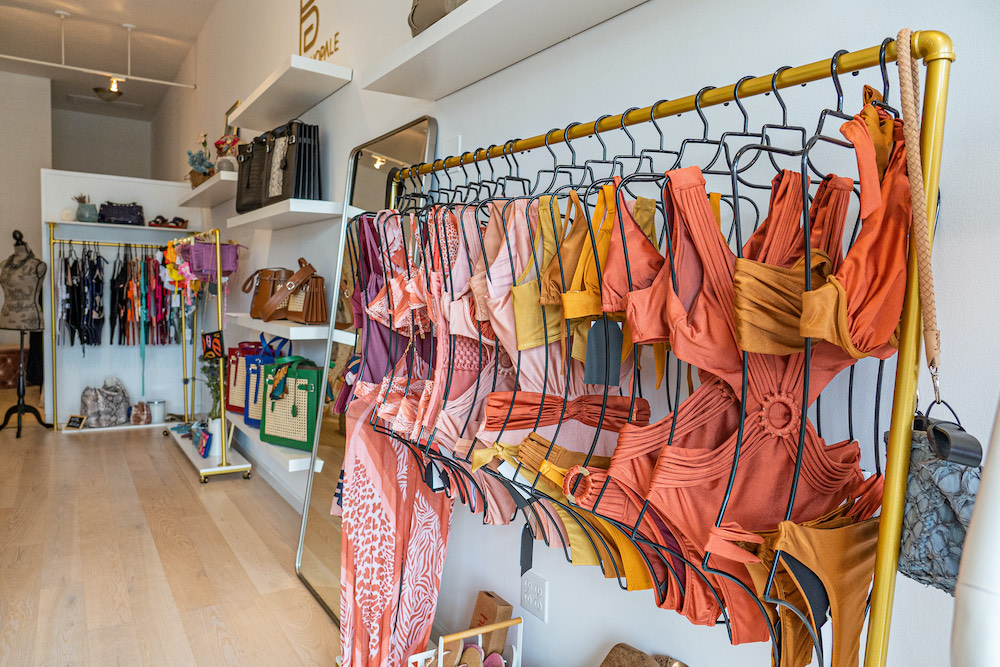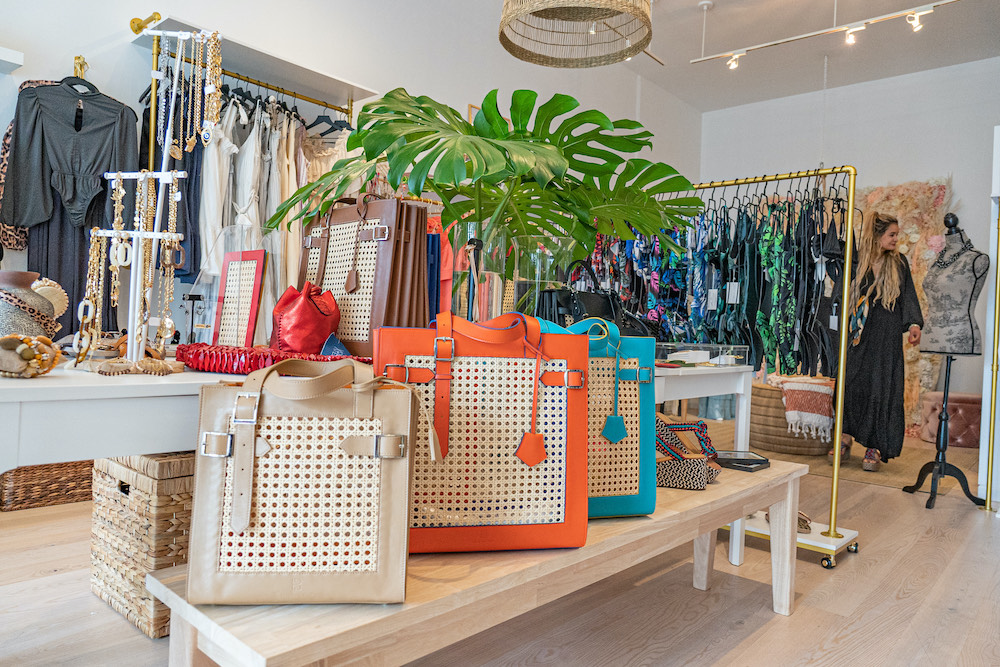 Co-founder Renata Lembi, whose mother has been in Southampton for 20 years, first had the idea for the store and its array of exquisite pieces. She commissioned the wall-size floral artwork created for the shop's opening by Queens-based production company Florescer. But she let the irrepressible Luciana have the last word about the bright-yellow bicycle garlanded in flowers that stands outside. 
"I found the bike abandoned," Luciana says, "and I told Renata, 'I just have to have it, and it should be yellow with flowers.' Two months later we opened the shop. I think it's a sign of our good luck."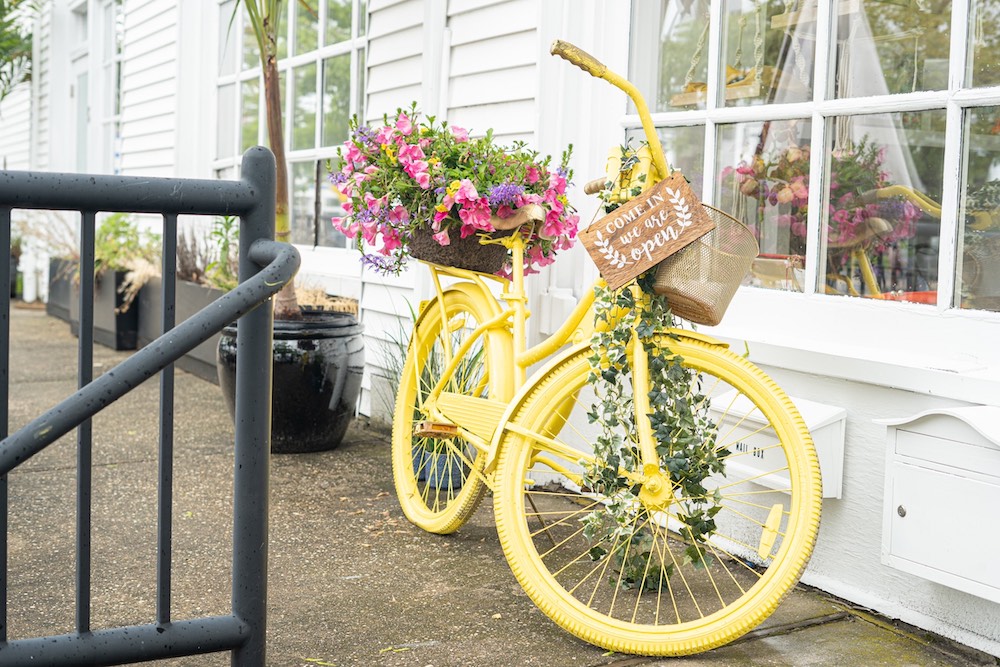 Brazil Breeze is now open at 7 Windmill Lane in Southampton.