From New York's most legendary street style shutterbug, to a photographer who captured the city during its darkest hours — plus a host of glamorous global locations — the Avenue team reviews this summer's best photography collections.
Hotel Du Cap Eden Roc: A Timeless Legend on the French Riviera
By Alexandra Campbell and Graydon Carter (Flammarion)
Review by Heather Hodson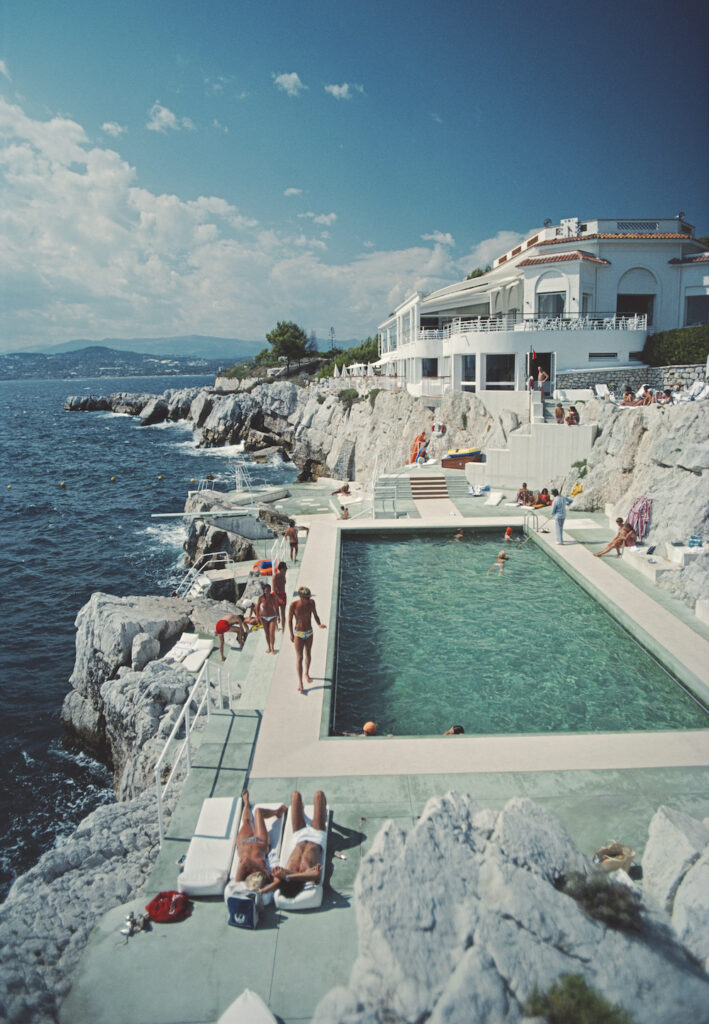 "On the pleasant shore of the French Riviera, about halfway between Marseilles and the Italian border, stands a large, proud, rose-colored hotel," wrote F. Scott Fitzgerald of the Hotel du Cap in his 1934 novel, Tender is the Night. From the moment the Belle Epoque mansion — originally built by the then editor of Le Figaro newspaper, Hippolyte de Villemessant, as a retreat for worn-out writers — opened its doors in 1889 as a hotel under the ownership of Antoine Sella, it has been a symbol of French glamour and a magnet for the artists, film stars, politicians, and society figures of the day.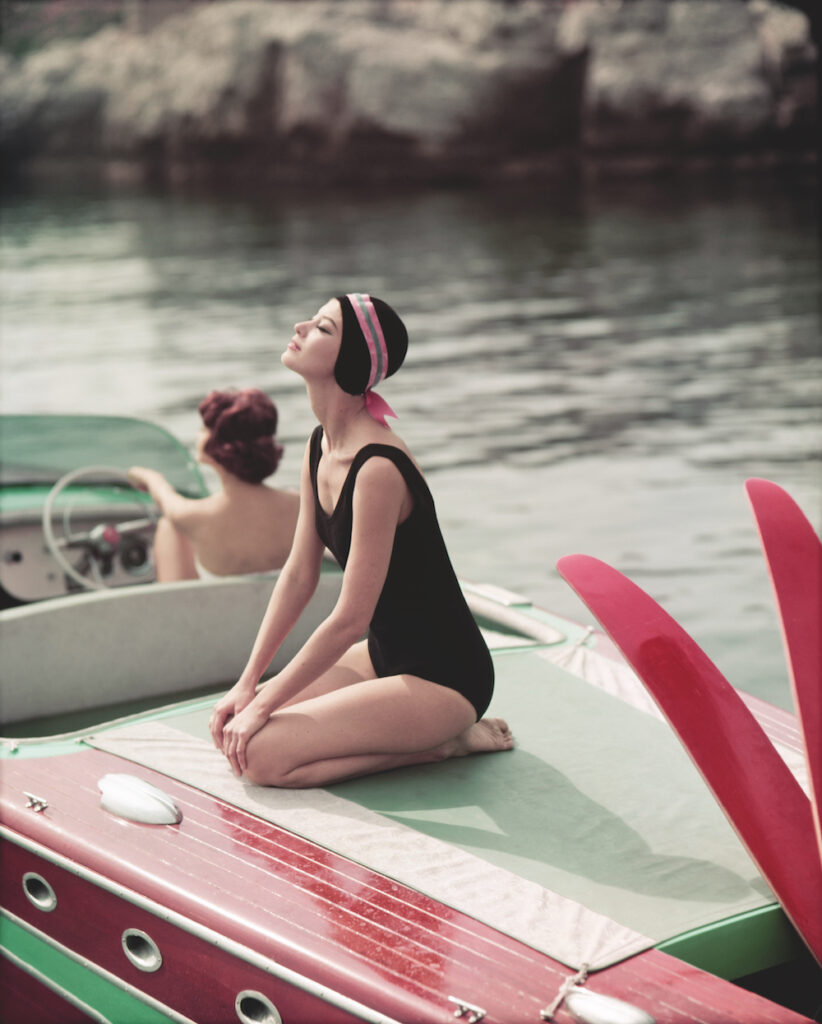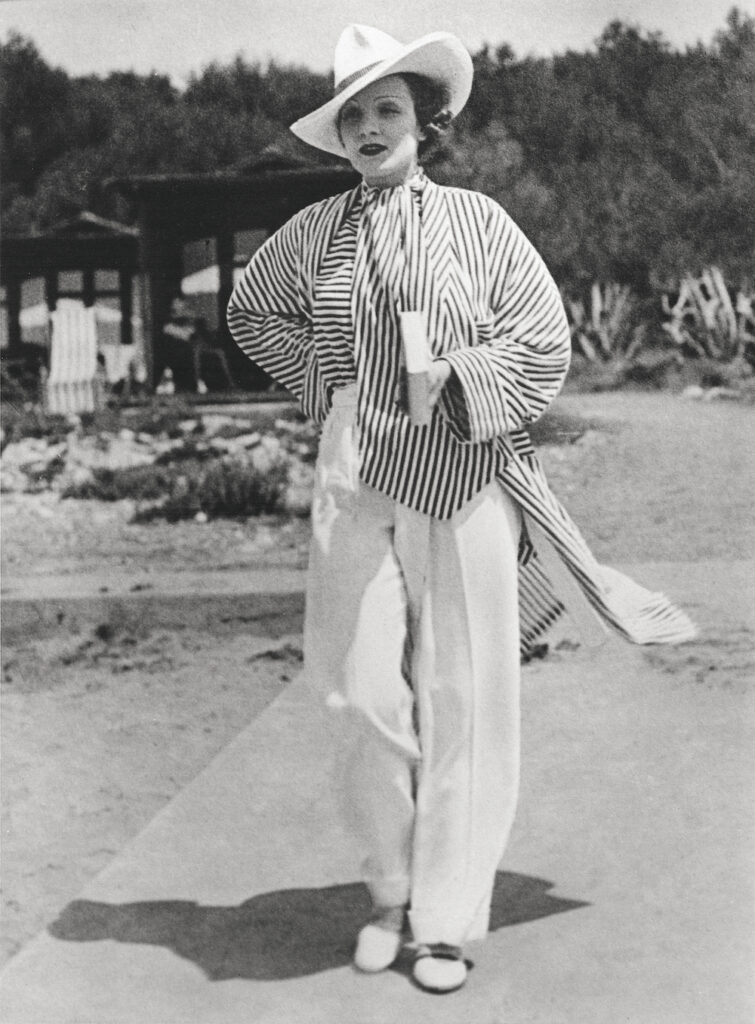 Ernest Hemingway visited, as did Rudolph Valentino, Isadora Duncan, Ella Fitzgerald, James Baldwin, the Kennedys, Robert Evans, Taylor and Burton, John and Yoko, Serge and Jane, Mick, Kate, and Cate. Picasso swam in the iconic pool dug into the cliffside, and drew nudes in the hotel guest book; Orson Welles hung out at the waterfront cabana of Hollywood studio executive Darryl Zanuck with film star Jean Howard; the Duke and Duchess of Windsor languished poolside while on honeymoon; François-Henri Pinault and Salma Hayek partied here with Sean "Diddy" Combs and the English socialite Daphne Guinness. Everybody who is anybody has stayed at the du Cap, from the Jazz Age to our digital times. This lavishly illustrated book tells the story of its first 150 years, with never-before-seen photographs of guests and an introduction by Graydon Carter. It's a fitting tribute to the most seductive hotel of the French Riviera, and arguably, of the world.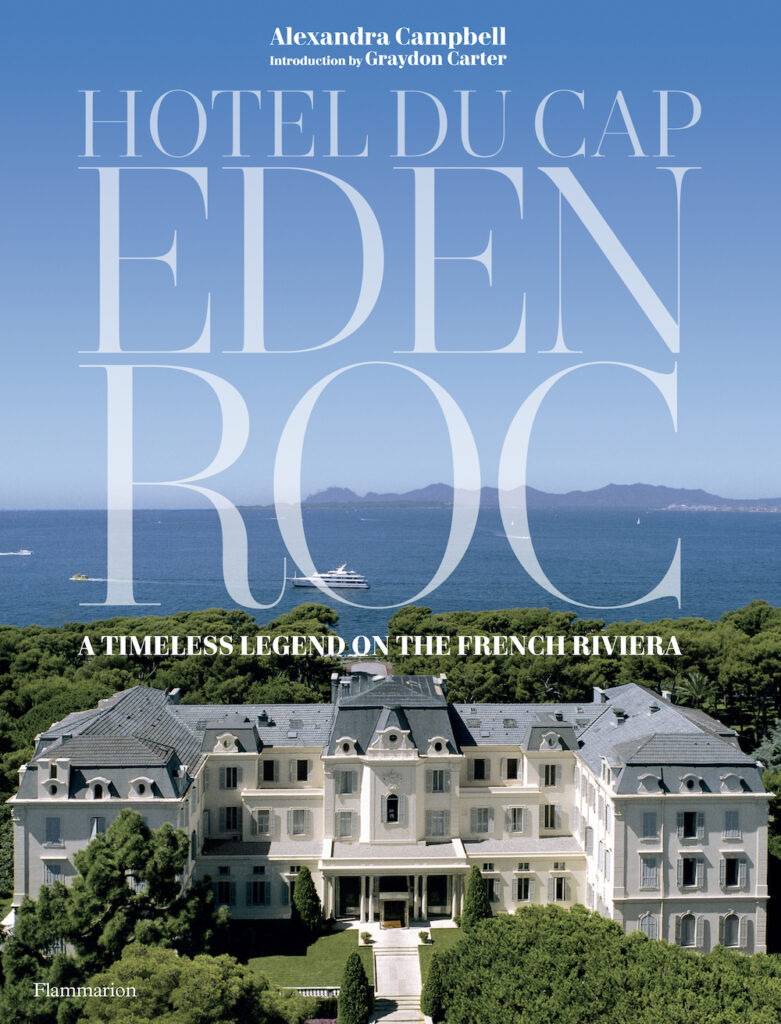 Hotel Du Cap Eden Roc: A Timeless Legend on the French Riviera by Alexandra Campbell and Graydon Carter, $85, is available now
Bill Cunningham Was There: Spring Flings + Summer Soirées
By John Kurdewan and Steven Stolman; photographs by Bill Cunningham (Rizzoli)
Review by Catherine Talese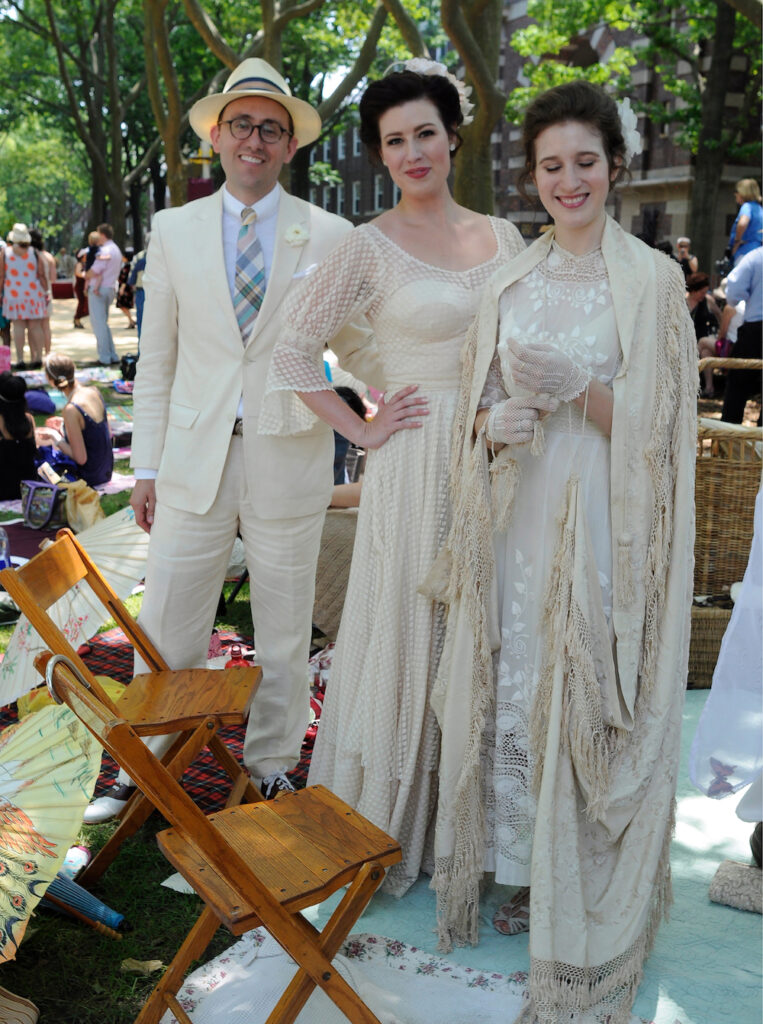 "Child," Bill Cunningham said in his sprightly Boston accent, "you have to treat everyone equally." Whether photographing fashion shows in Paris from the front row, or guests at the Met Gala, or an anonymous but undeniably chic New Yorker out and about whose personal style happened to catch his eye, the late photographer Bill Cunningham documented the beautiful people and scenes he discovered everywhere he looked.
Bill Cunningham Was There collects images from the columns Evening Hours and On the Streets he produced each week for the Sunday New York Times's Style section. Evening Hours was a chronicle of notables of the New York social scene, while On the Street montaged emerging trends spied along his favorite stretch of Fifth Avenue, outside a fashion show, or in any nook of the city to which he famously rode his bicycle between events. For four decades, until well into his eighties, the puckish Cunningham and his camera seemed to be omnipresent.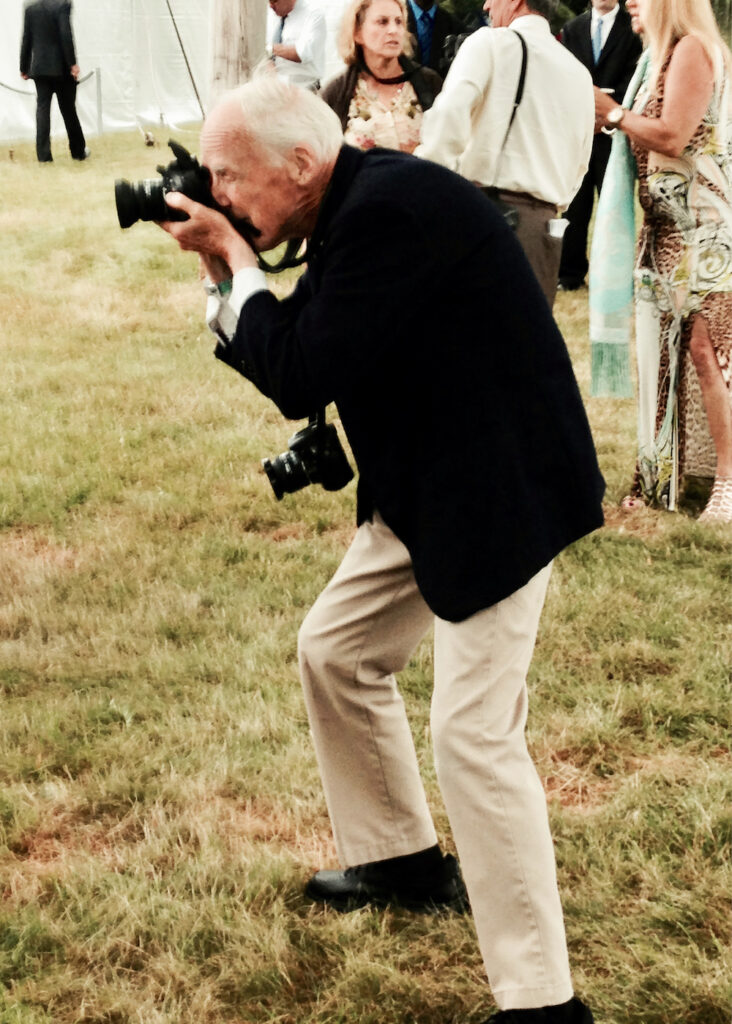 Within this book are many of his fastidiously crafted columns, including an ensemble of 19 women wearing oversize white shirts while attending the Paris spring/summer collections 2012, or an outrageous rush of orange gowns and ties worn by guests at the annual Spring Garden Party for Fellows at the Frick Collection, featuring Frederic Leighton's 1895 painting Flaming June, in 2015. Also here are photographs from his seasonal trips to enclaves of the East Coast social circuit such as Newport, Saratoga, Millbrook, and Long Island.
Personal tributes by John Kurdewan, Cunningham's devoted technical and production artist at the New York Times, and Steven Stolman, a writer and designer, recall their working relationship and friendships in the decades they shared. That Bill Cunningham touched so many hearts and spirits is what makes this a lovely, noisy, boisterous memento of the ongoing party that is New York.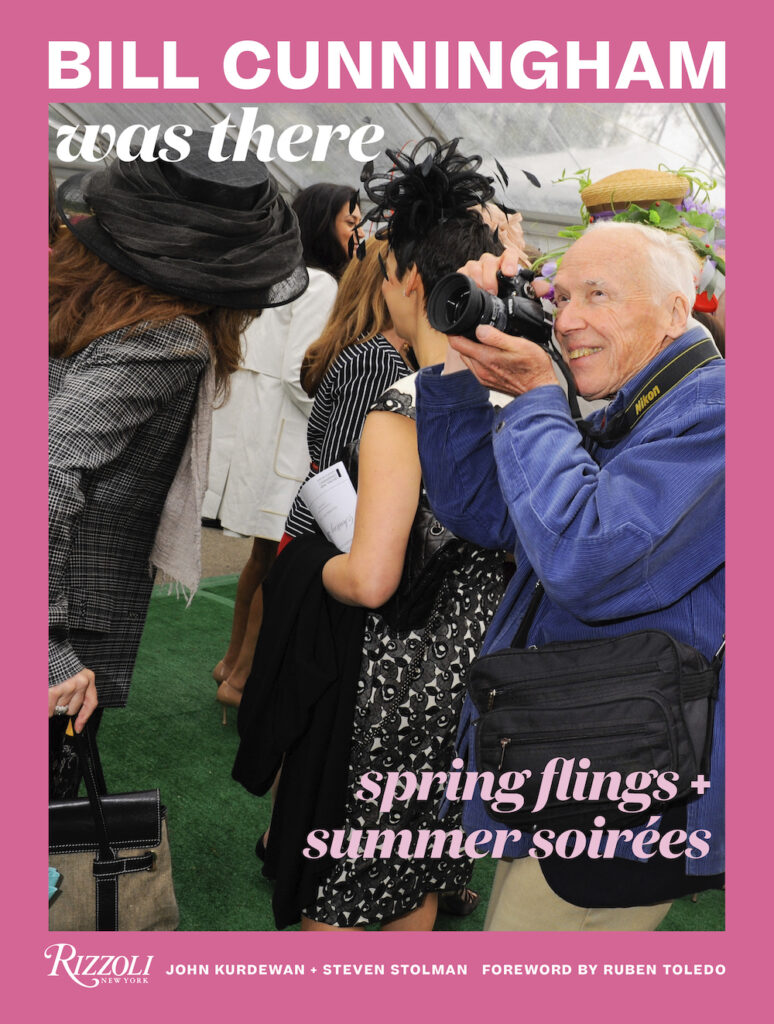 Bill Cunningham Was There: Spring Flings + Summer Soirées by John Kurdewan and Steven Stolman; photographs by Bill Cunningham, $40, is available now
Gray Malin: The Essential Collection (Abrams)
Review by Heather Hodson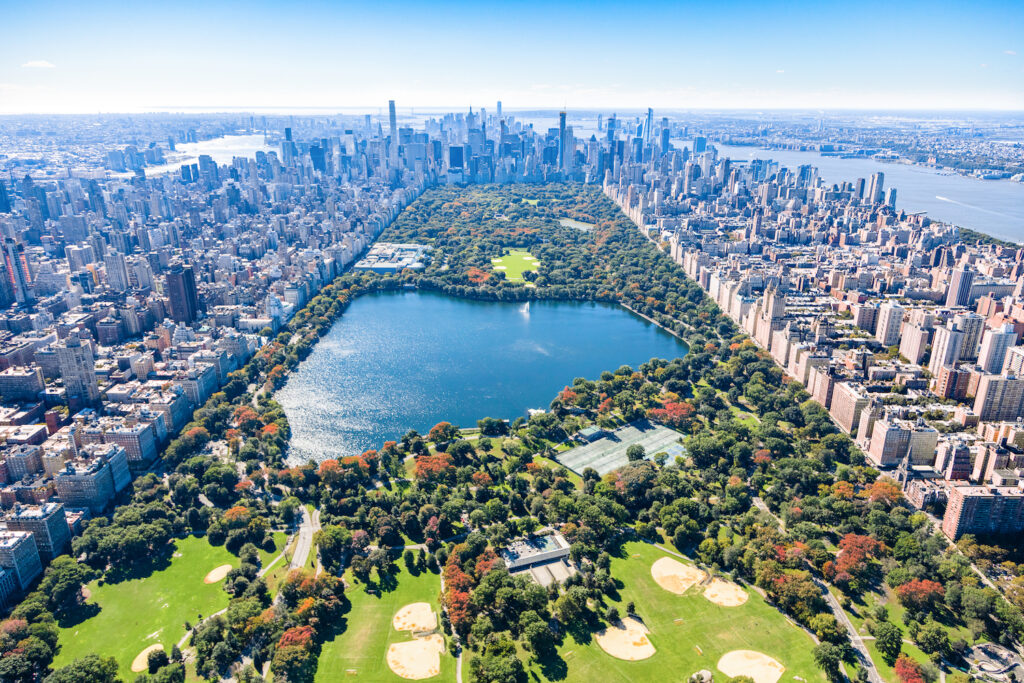 The fine art and travel photographer Gray Malin is best known for his aerial photographs, great swooping dolly shots of the candy-striped beach loungers of Saint Tropez or the green and blue handkerchief of Central Park on a hazy summer day. Gray Malin: The Essential Collection celebrates the first decade of his work, taking readers across the world to areas both remote and urban, and providing a big dose of escapism along the way.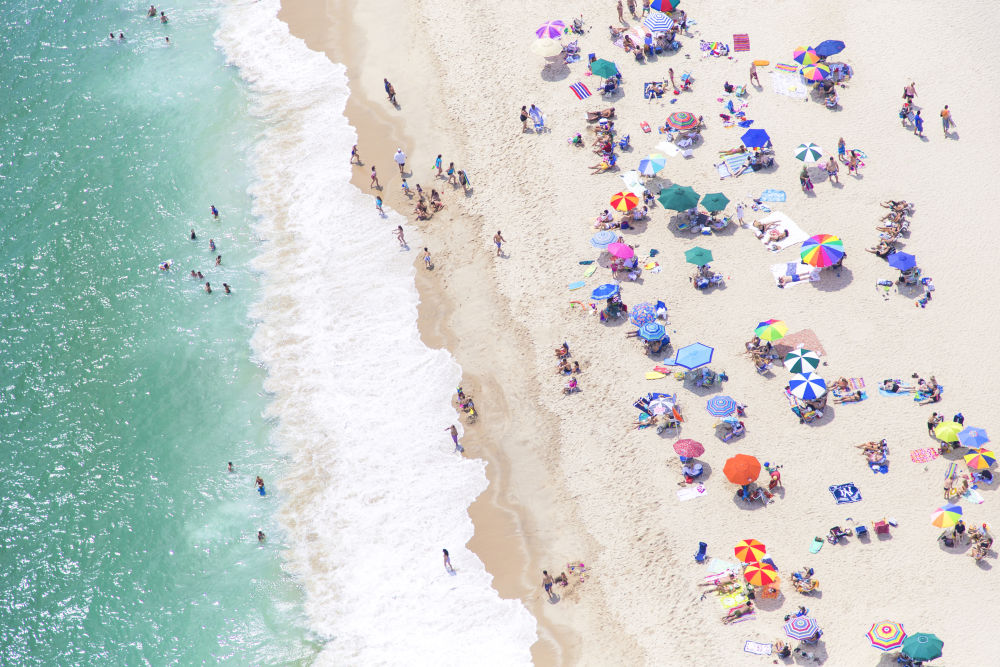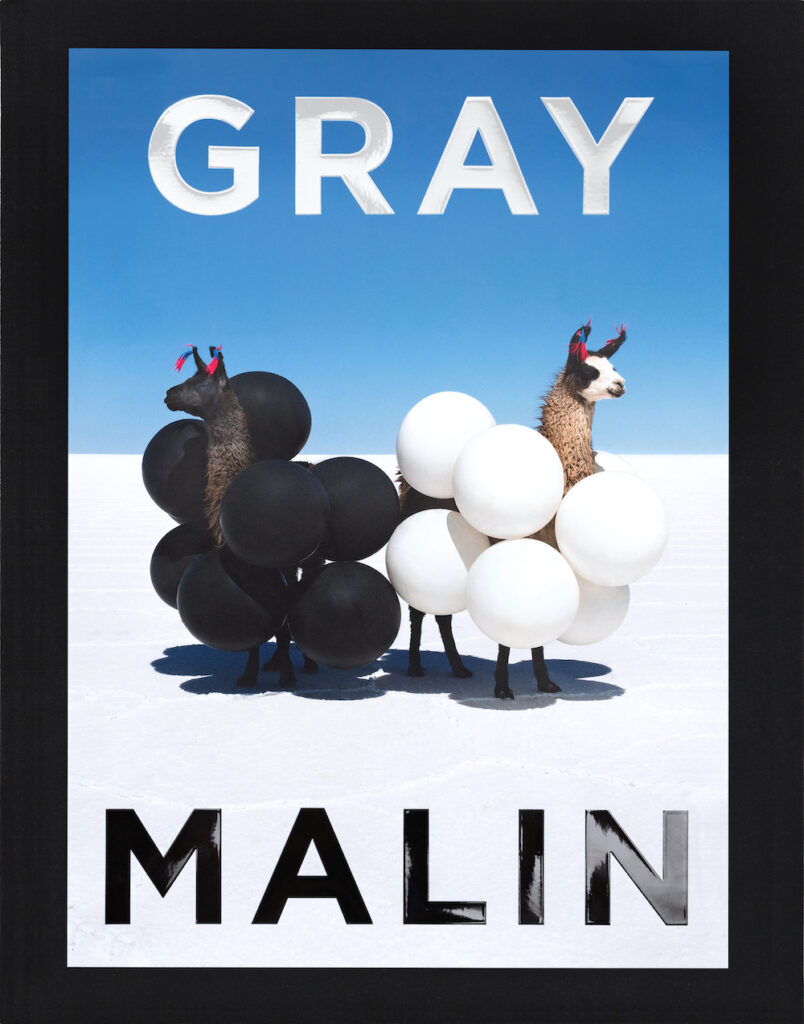 Gray Malin: The Essential Collection, $40, is available now
A Year at Clove Brook Farm
By Christopher Spitzmiller (Rizzoli, $45)
Review by Catherine Talese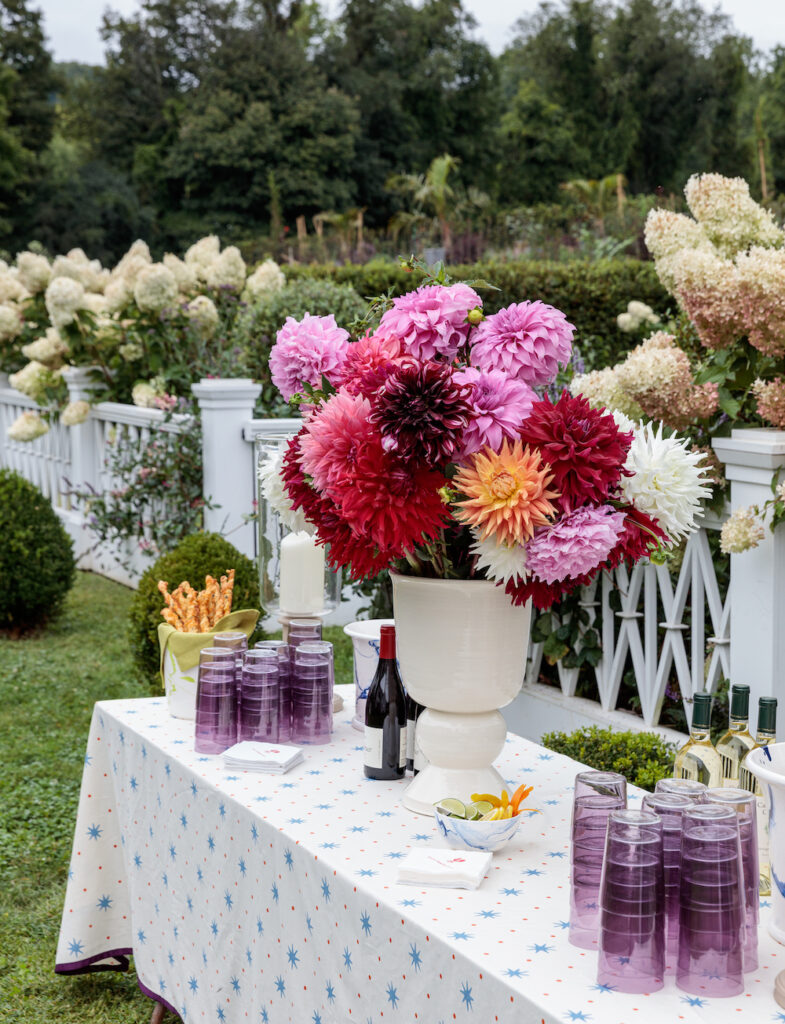 "I firmly believe each of us has a garden within us, and it's our own job to tend to it, nurture it, and let it flourish," writes the New York artisan Christopher Spitzmiller in his enchanting book about his homestead in Millbrook. Beginning in spring, it fits within the tradition of the Farmer's Almanac, the chapters following the seasons and including planting schedules, seasonal recipes, advice on animal husbandry, personal anecdotes, and the encouragement of a wise, guiding authorial hand in how to sustain an abundant farm. As a celebrated ceramicist, Christopher Spitzmiller's lamps, tableware, mirrors, and accessories draw upon the American interior design tradition, including that of friends and mentors Albert Hadley, Mario Buatta, and Bunny Williams, whose work and influence he proudly honors. As a gentleman farmer, his art and craft are deeply connected to nature. Gourd-like shapes, designs in faux bois, and green spruce and blue hydrangea glazes are all found in his pottery, as well as his own signature marble pattern.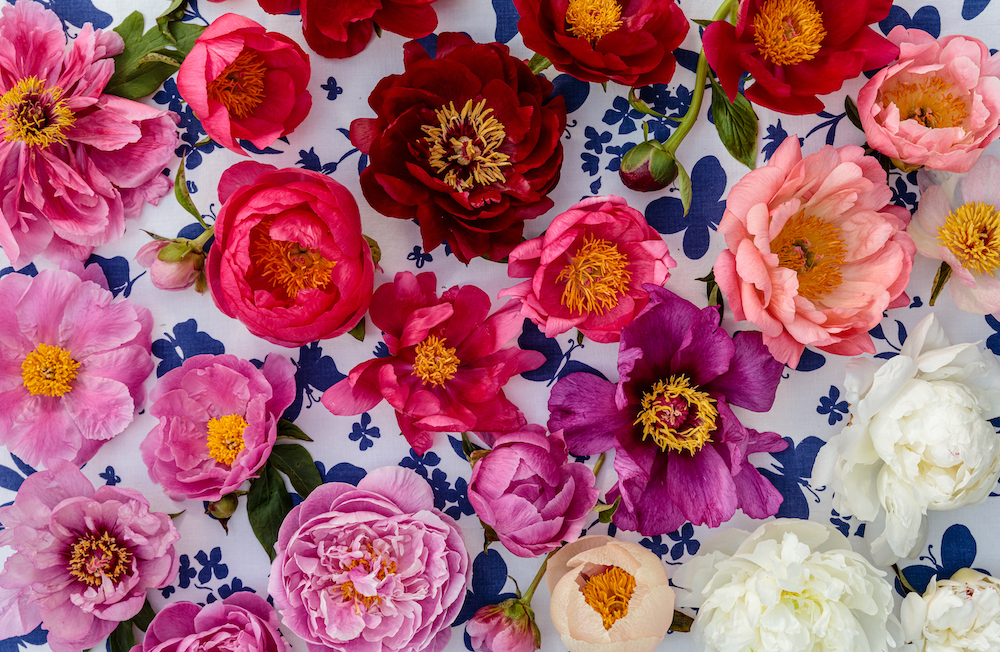 The book is both practical — there is a detailed guide to purveyors and other resources in the back — and inspirational, urging the reader to experiment in the garden and home, with suggestions on seed saving, drying flowers, and seasonal gifts, as well as hosting and business practices. The accompanying photography by Gemma and Andrew Ingalls is fresh, vibrant, and richly instructive.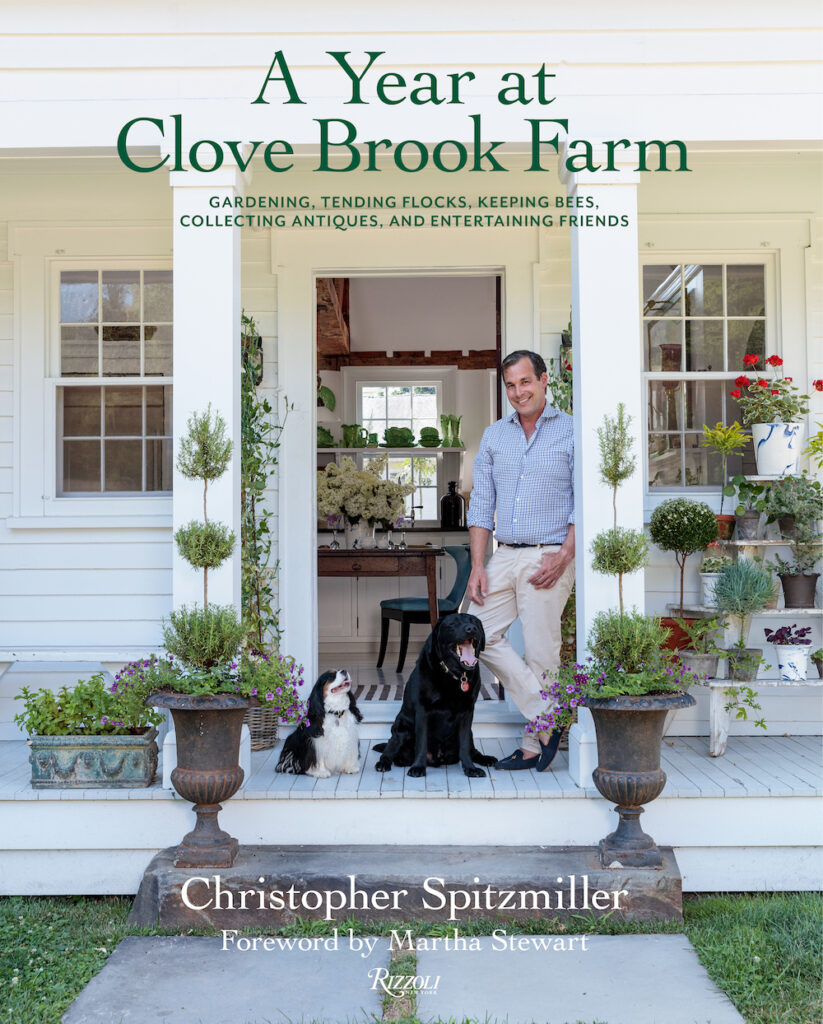 A Year at Clove Brook Farm by Christopher Spitzmiller, $45, is available now
The City That Finally Sleeps
By photographer Mark Seliger (Brilliant Press, $60)
Review by Catherine Talese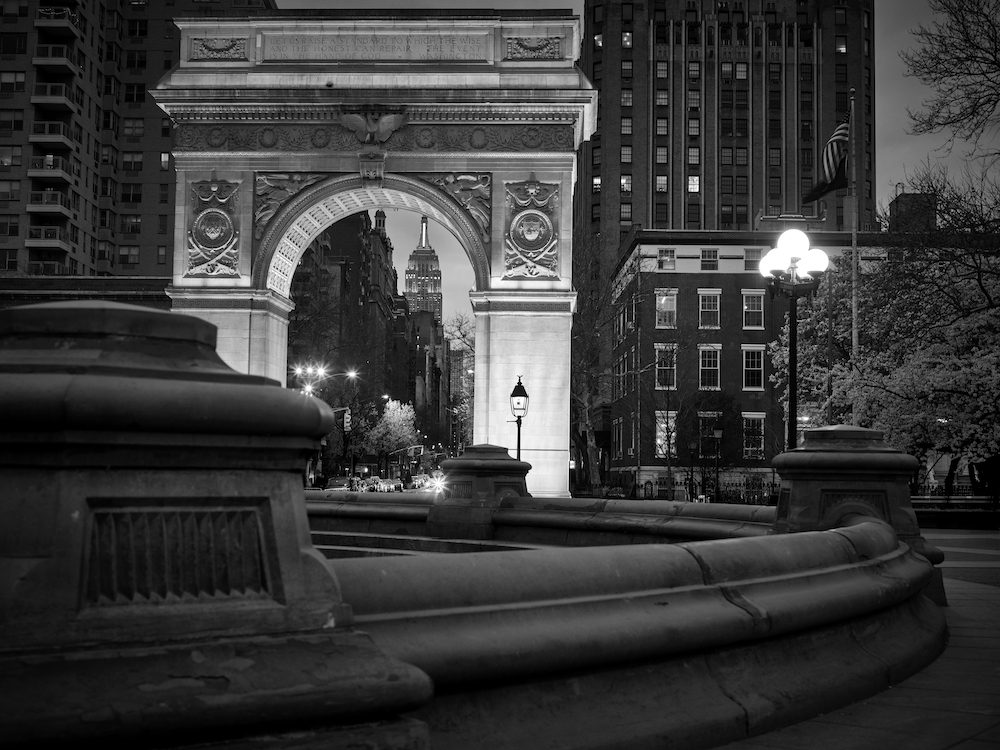 As the city went into lockdown, we experienced it as we'd never seen it before: at work, but empty. Mark Seliger, the celebrated portrait photographer, captured the iconic views and the formerly bustling but now silent streets in the silvery tones of a silent movie. The spirit of New York comes through in the theater marquees ("Be Well"; "We'll be back soon") and in his portraits of the first responders. The City That Finally Sleeps is a tribute to a time that changed the city and those of us living here. All proceeds from the sale of this book will support New York Cares in their Covid-19 relief efforts.
The City That Finally Sleeps by Mark Seliger, $60, is available now
Drama: David Rockwell
By Bruce Mau and Sam Lubell (Phaidon, $59.95)
Review by Heather Hodson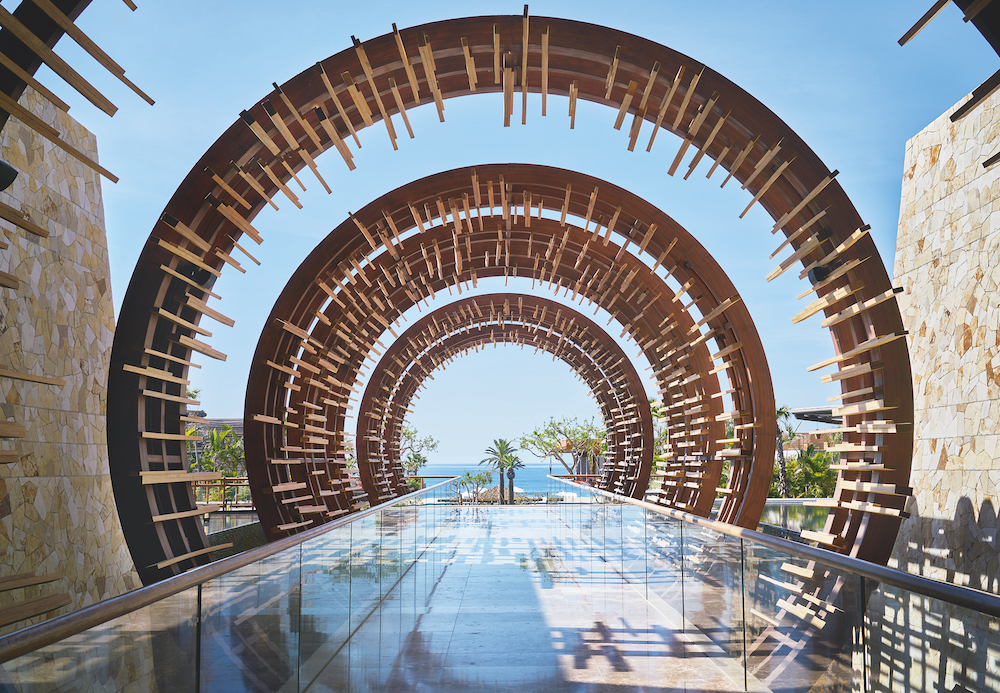 David Rockwell's 2021 Oscars set design — his third — did what he does best, conjuring the glamour and theater of the early Academy Awards for a pandemic-era ceremony. The New York architect and designer's childhood was defined by theater, with a mother who was a vaudeville dancer and choreographer, and who would cast her son in local repertory productions. Rockwell's diverse works, spanning hotels and restaurants, museums and Tony-award winning set designs, all reference his concept of performance, and in this book, chapters are devoted to the six fundamental theatrical concepts: Audience, Ensemble, Worlds, Story, Journey, and Impermanence. With contributions from the museum director and curator Thelma Golden, the architect Daniel Libeskind, and Oscar-winning production designer Adam Stockhausen, among others, this is a vivid exploration of Rockwell's dazzling projects and philosophy.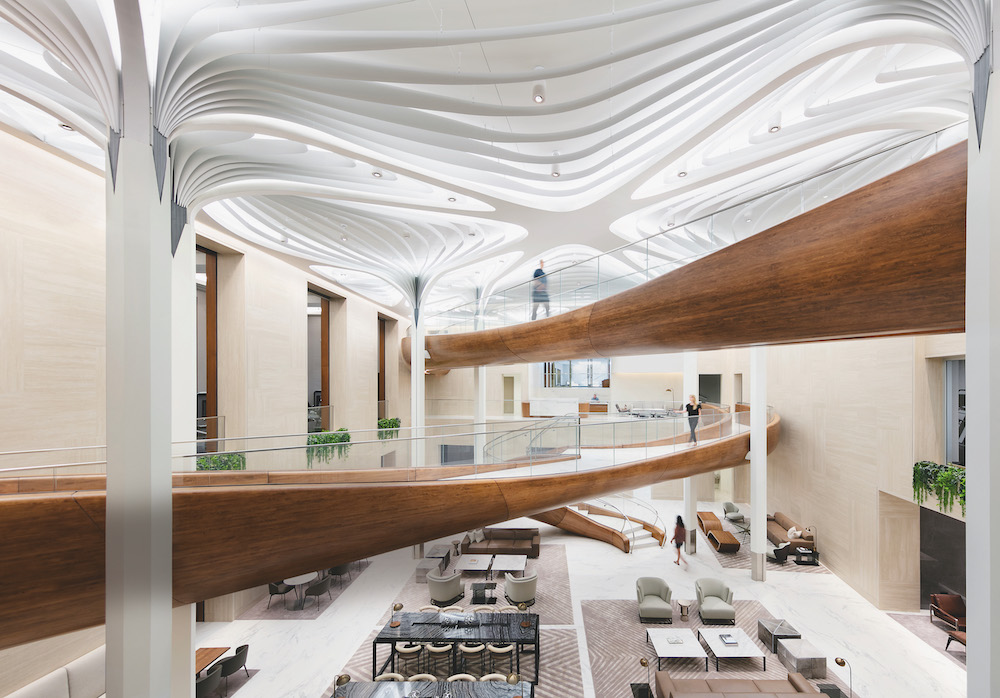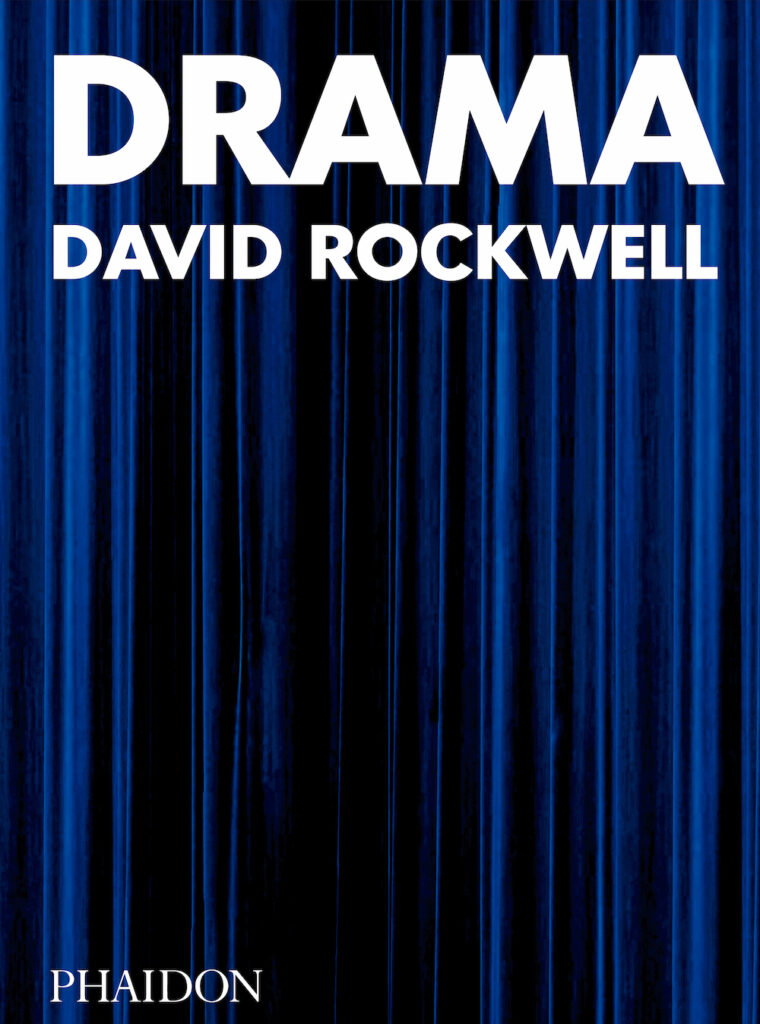 Drama: David Rockwell by Bruce Mau and Sam Lubell, $59.95, is available now