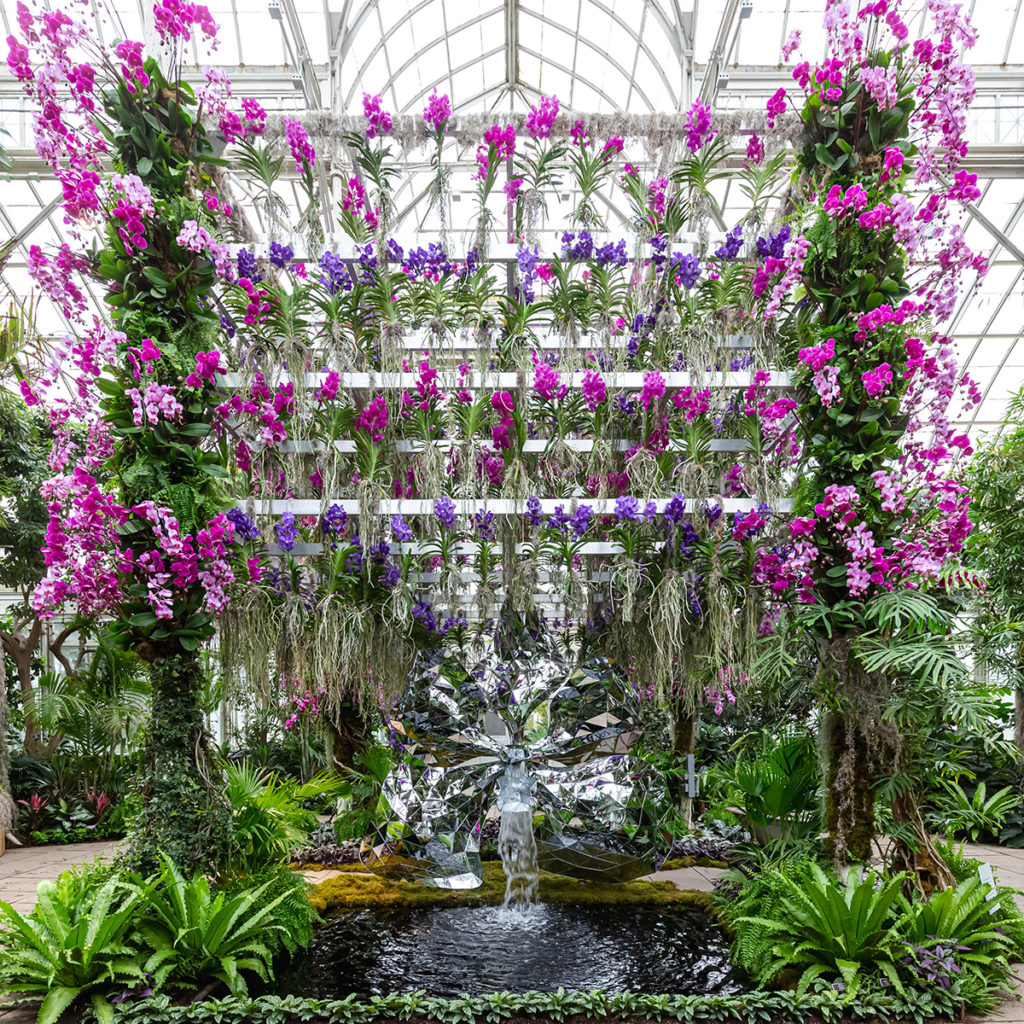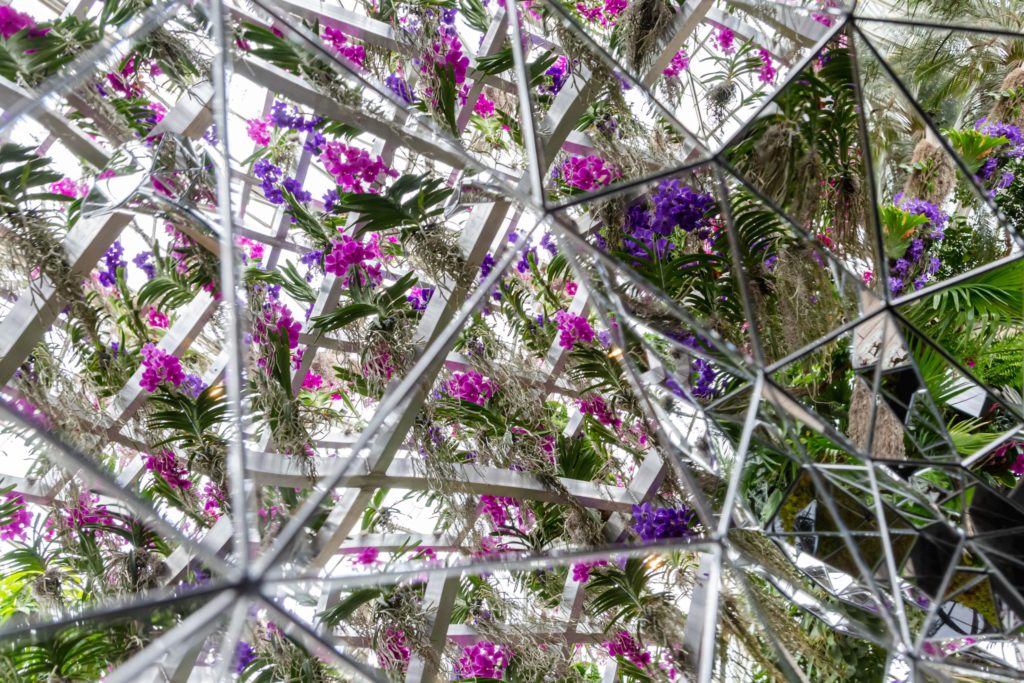 The New York Botanical Garden's 18th annual Orchid Show opens this weekend, with floral designer Jeff Leatham bringing a bold, bright vision to the installations this year.
If his work looks familiar then you may have seen it at the Four Seasons Hotels in Paris and Beverly Hills, or on the Instagram feeds of such fan girls as Oprah, Cher, and the Kardashians. To create The Orchid Show: Jeff Leatham's Kaleidoscope, the designer worked with NYBG horticulturists and senior curator of orchids, Marc Hachadourian. Together they've transformed the historic Enid A. Haupt Conservatory space with thousands of orchids, including a 10-foot-tall mirrored orchid sculpture complete with a water fountain and a kaleidoscopic tunnel of lights.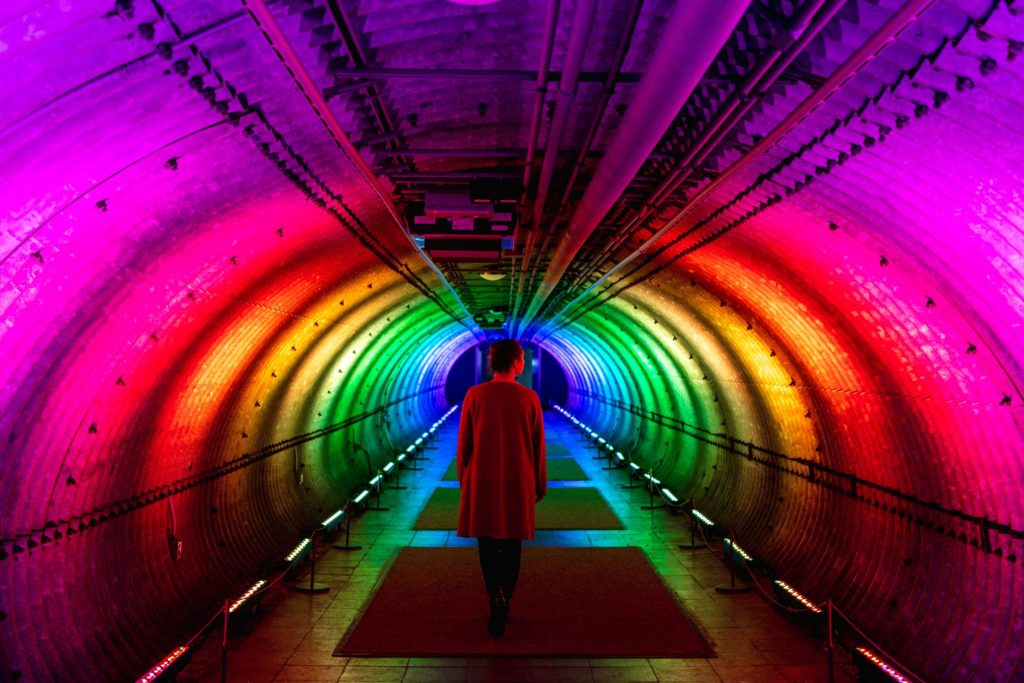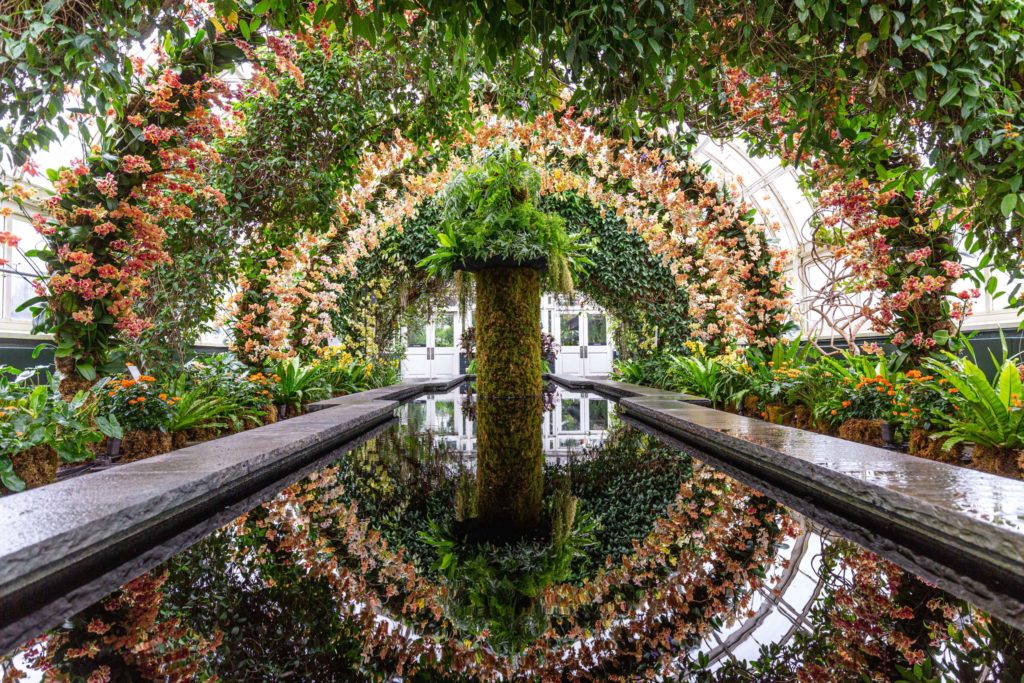 "Color is the first and most important aspect of my work, always," Leatham says of his creations. "I want every gallery to be a different color experience for visitors as they move through them, like looking into a kaleidoscope. I loved kaleidoscopes as a child. You start dreaming as you look through one. People have seen the interiors of the Conservatory already, but with this exhibition, I want them to look through them like never before."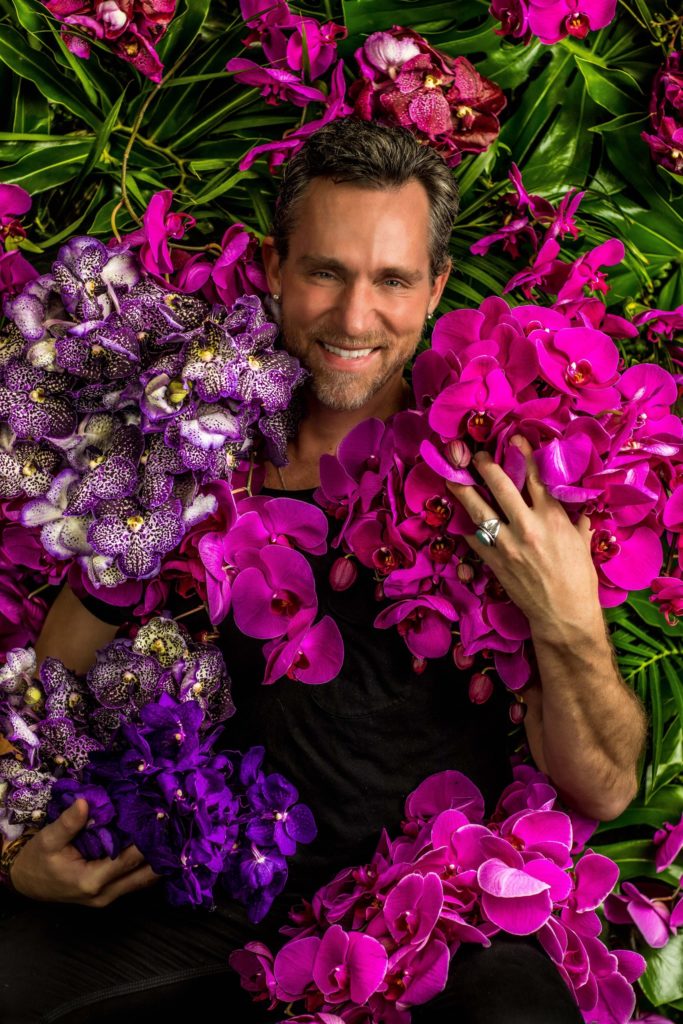 The Orchid Show: Jeff Leatham's Kaleidoscope will be on view from February 15 through April 19.