New York and charity go together like overpriced galas and couture. The city's fashionable caring knows no bound, except perhaps when it comes to designers every fashion week. As the first city on the international calendar to showcase its collections each season, New York aspires to set the agenda with its designers reading the tea leaves to predict what will be in store for the coming season, having had barely enough time to trawl for inspiration let alone a pre-show visit to the dermo. Not surprisingly, each new collection is as meticulously scrutinized as a tax audit (or fresh scar) and the findings are not always kind.
"Luxe sportswear and ponytails on the runway," they groan. "Where's the news?" and "Astound me," they groan, sounding like Diaghilev telling Cocteau to lift his game.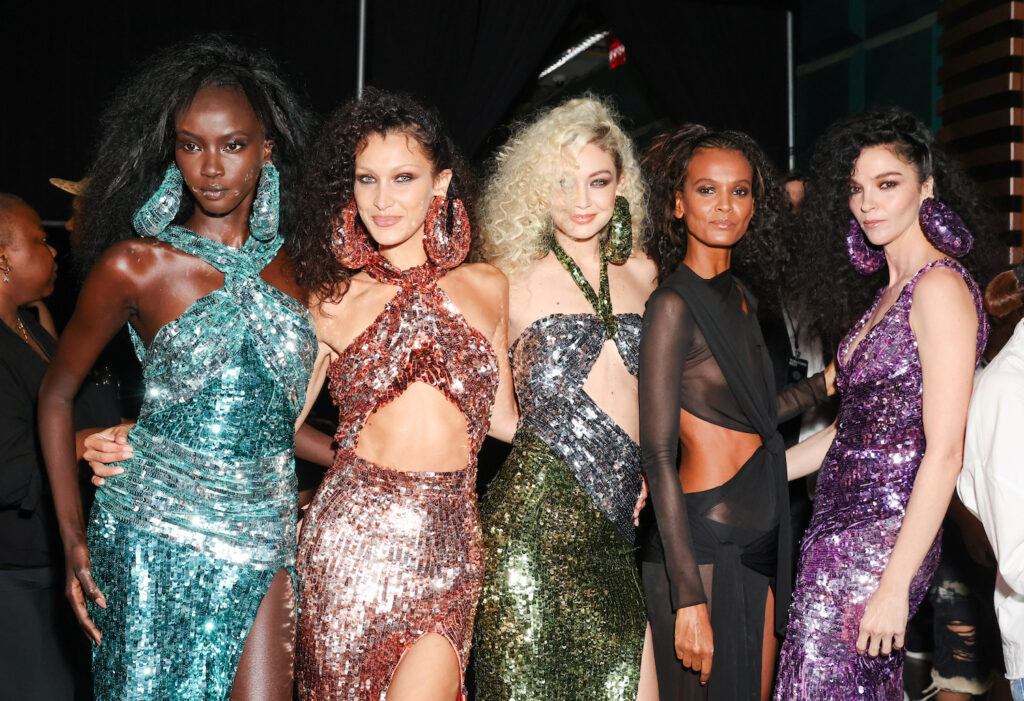 But even the staunchest critics had to concede that there was dazzling news aplenty, on and off the runway, at the Spring 2023 ready-to-wear shows that concluded in New York this past week. In a welcome return after seasons of waning relevance, former media darlings Joseph Altuzarra and Lazaro Hernandez and Jack McCollouch of Proenza Schouler made even jaded observers take note again with the youthful sophistication of their collections. Elsewhere, old friends Kim Jones and Marc Jacobs teamed up for Fendi's catwalk coup in celebration of the 25th anniversary of the baguette; Adam Lippes' breezy separates and vivid party dresses looked fresh and were inspired by recent travels to Egypt, where he has taken on a new production partner; and Peter Do, LaQuan Smith, Yannick Zamboni, Cate Holstein and Collina Strada emerged as interesting new names to watch and to drop. As for the best show of the week? Tom Ford's absurdly chic collection of glimmering '80s suits and gowns deserved the plaudits.
Capping off the week: in news that recalled the erstwhile Fashion Night Out, instilling terror in anyone forced to attend these frightful events in the aughts, the Queen of Fashion, Vogue's Anna Wintour decreed that designers in town were advised to take part in the Vogue World, a fashion street fair in the Meatpacking District in honor of the magazine's 130th anniversary. The runway show on the night was awash with everyone from "real" models Mikhail Baryshnikov and Oscar the Grouch to '90s supermodel Carolyn Murphy, and superdupermodel Precious Lee, who sparkled in a custom gown made for her in ten days by Zac Posen. It wasn't for charity, but the feelgood vibes on the night were palpable.
In case it was all getting a bit cumbaya for New York, not all the invitees of the Monse show got the memo. Designers Laura Kim and Fernando Garcia, whose biannual shows are always linked to a local charity or initiative, passed around the hat and requested donations of its VIPs and assorted press, with all ticket proceeds going to food rescue organization City Harvest. No word yet on the number of editors who donated, but from what we hear the critics in New York don't always have the exclusive on being uncharitable.