ROBIN RHODE: AFRICAN DREAM ROOT
Lehmann Maupin, 501 West 24th Street
January 12–February 11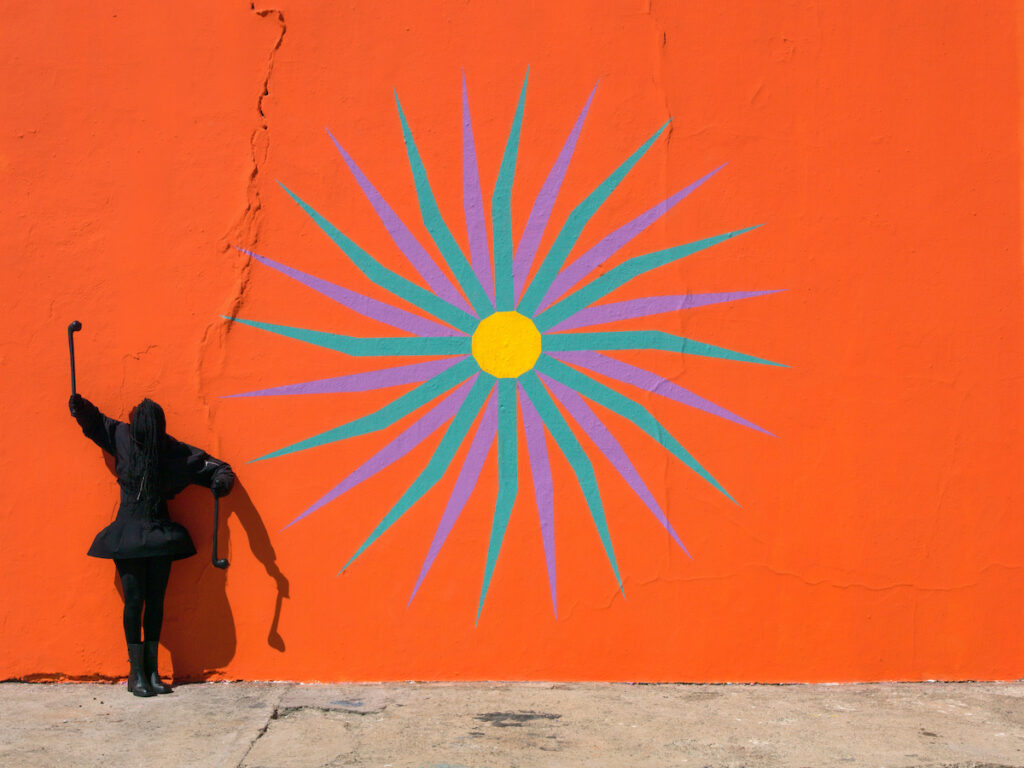 For his seventh solo exhibition with the gallery, South Africa-born, Berlin-based artist Robin Rhode is presenting a new body of work, including sculptures and film, as well as large-scale, multi-panel photographic pieces. Rhode, who is best known for his public wall drawings, has developed a multidisciplinary body of work that engages numerous art historical influences, including graffiti, Sol LeWitt's wall drawings, 1970s performance art, and Eadweard Muybridge's stop-motion photography. Featured works include Robin Rhode's Canna, a two-panel C-print from 2022.
ROMA/NEW YORK, 1953–1964
David Zwirner, 537 West 20th Street
January 12–February 25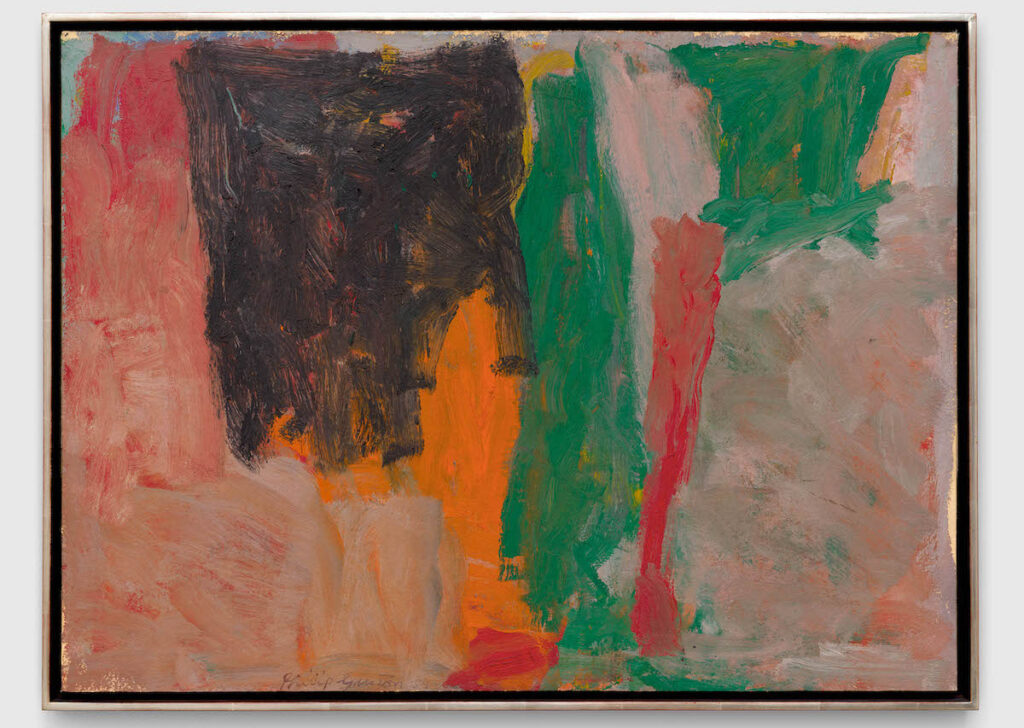 The life of influential curator, writer, and scholar Germano Celant, who lost his life to Covid in 2020, is celebrated in "Roma/New York, 1953–1964," an exhibition that explores the significant intellectual and artistic cross-pollination between Italian and American artists during the 1950s and '60s, a period that coincided with New York's emergence as an international art capital and Italy's postwar economic boom and cultural revival in the wake of fascism. The work of Rome-based Informale and abstract painters — among them Carla Accardi, Afro Basaldella, Luigi Boille, Alberto Burri, Giuseppe Capogrossi, Piero Dorazio, Gastone Novelli, and Toti Scialoja — began to be shown in the city, often alongside artists associated with the New York School, such as Willem de Kooning, Philip Guston, and Franz Kline. At the same time, many New York-based artists, among them Cy Twombly and Robert Rauschenberg, began traveling to Italy, where their work was greatly influenced by their experiences there. "The cities themselves might seem like an odd couple — Roma, a stratified metropolis of thousands of years of history and New York, perpetually in thrall to the new. Yet, there was a clear affinity and palpable excitement shared between the artists of these two cities," says exhibition curator David Leiber, adding that they "embraced the new and felt the excitement of standing on the edge of an unknown world." Among the highlights is Philip Guston's Untitled, 1959.
DAVID HOCKNEY: 20 FLOWERS AND SOME BIGGER PICTURES
Pace, 540 West 25th Street
January 13–February 25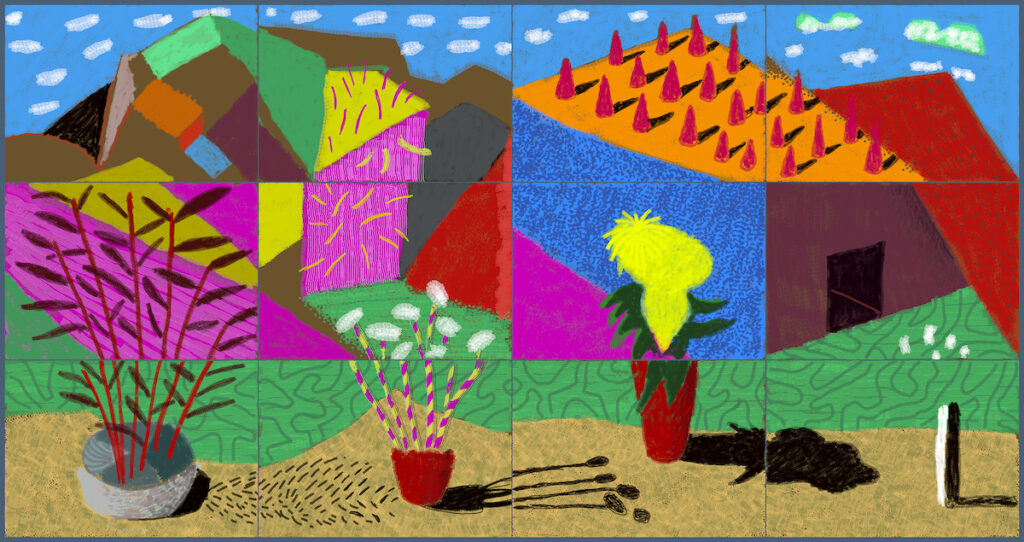 "David Hockney: 20 Flowers and Some Bigger Pictures" features work that elaborates on a series of iPad paintings the artist made while quarantining at his studio and residence in Normandy, France, during the pandemic. Inspired by his daily observations, Hockney devoted himself to the iPad, a medium of unique immediacy that allowed him to be prolific in his depictions of his home, the changing seasons, and surrounding countryside. Notable works include August 2021, Landscape with Shadows, 2021. Pace's presentation marks the final leg of the international exhibition, which was presented at Annely Juda Fine Art in London; Galerie Lelong & Co. in Paris; GRAY in Chicago; and L.A. Louver in Los Angeles this past fall.
ADEBUNMI GBADEBO: REMAINS
Claire Oliver Gallery, 2288 Adam Clayton Powell Jr. Boulevard
January 13–March 11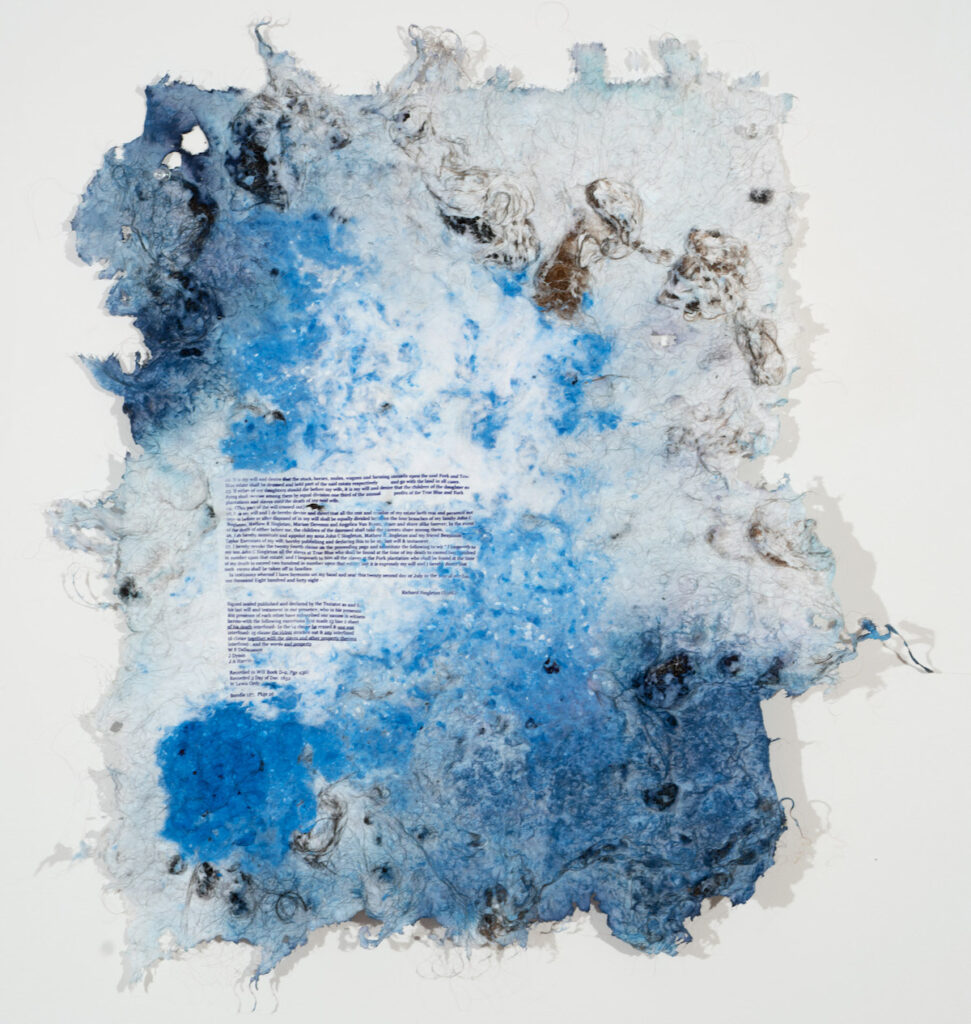 "I've been dedicated to exploring materials, like rice, indigo, and cotton, whose origins as commodities were born of violence and enslavement," says artist Adebunmi Gbadebo, explaining that her most recent work is even more intimate and personal. "For me, crafting ceramic vessels from the very land that was once cleared by my ancestors has allowed me to commemorate what they endured and to activate that very land, by using it and shaping it as a way of healing." The fruit of the New Jersey-born, Philadelphia-based artist's most recent labors makes its debut in "Remains," an exhibition that continues her exploration of her ancestral roots, which can be traced back to the True Blue plantation in Fort Motte, South Carolina, where her forbearers were enslaved and buried. Gbadebo's recent ceramic pieces, fired from red cemetery earth — among them Jane/ Mother of J. H. Lee/Died Feb 15, 1909/Age 85 yrs/Gone to Fairer Land/of Pleasure & Love/To Join the Bright Band of Angels Above, 2021 — are presented alongside signature mixed-media works on paper crafted from indigo, rice paper, cotton, and human hair, including True Blue Sheet 2, from 2019.
CHARLES GAINES: SOUTHERN TREES
Hauser & Wirth, 542 West 22nd Street
January 26–April 1
"Southern Trees," will be the gallery's first major solo show in New York by distinguished American artist Charles Gaines, who is considered one of the most important conceptual artists working today. The exhibition is the Los Angeles-based artist's first in New York since 2018 and spans two floors of the 22nd Street location. "The show," says Iwan Wirth, "emphasizes the extraordinary evolution of Gaines's complex practice, demonstrating how he has continued to forge new and unexplored paths within the innovative conceptual framework of two of his most acclaimed and important series, 'Numbers and Trees' and 'Walnut Tree Orchard.'" Among the works on view is the artist's mixed-media triptych, Numbers and Trees: Charleston Series 1, Tree #8, Sage Way, executed in 2022.