KEITH TYSON: DRAWINGS AND PAINTINGS
Hauser & Wirth, 542 West 22nd Street, New York
Through April 2
hauserwirth.com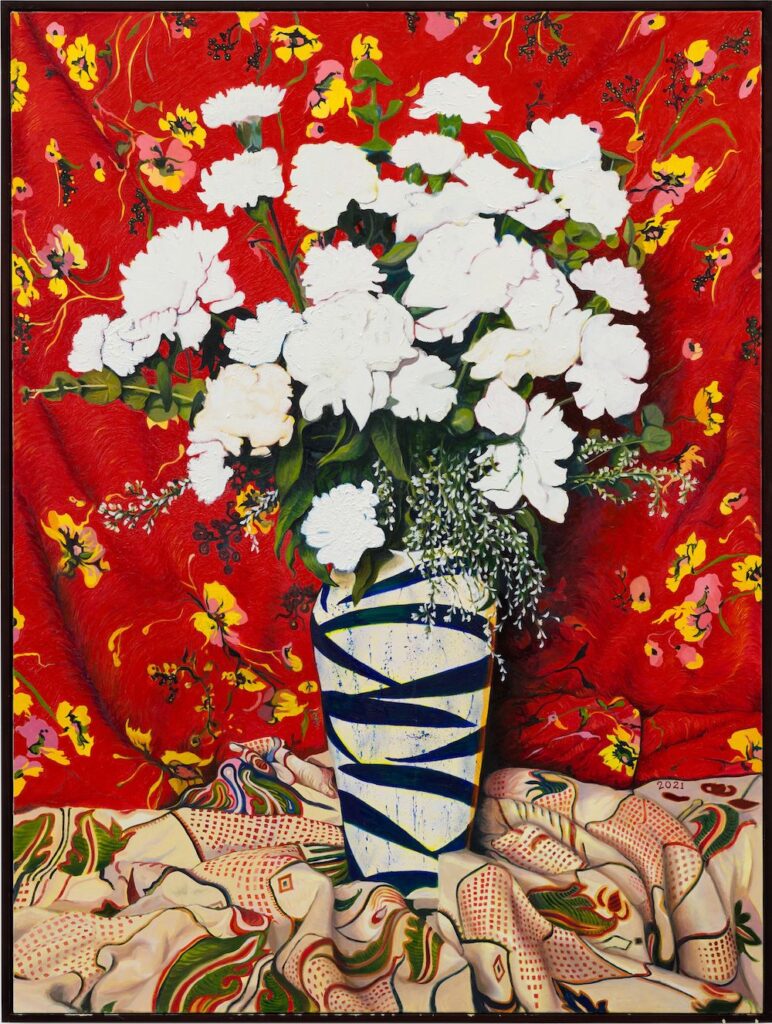 "For more than three decades, Keith Tyson has used a variety of methods and materials to explore our reality and art's role in representing it," says Hauser & Wirth president Marc Payot. The gallery is presenting a suite of new works by the Turner Prize–winning British artist that fills both ground floor spaces — among them large-scale paintings that explore the genre of floral still life. "These big, lush canvases are as visually gorgeous as they are conceptually rigorous," Payot explains, adding that, "We're hoping visitors will view them collectively like a harbinger of spring, both literally and metaphorically, after these many months of cold and Covid." In May, Thames & Hudson will release Iterations and Variations, a new monograph on the artist with more than 400 illustrations and editorial contributions by Michael Archer, Matthew Collings, Ariane Koek, Mark Rappolt, and Beatrix Ruf.
DOROTHEA TANNING: DOESN'T THE PAINTING SAY IT ALL?
Kasmin Gallery, 509 West 27th Street, New York
March 3–April 16
kasmingallery.com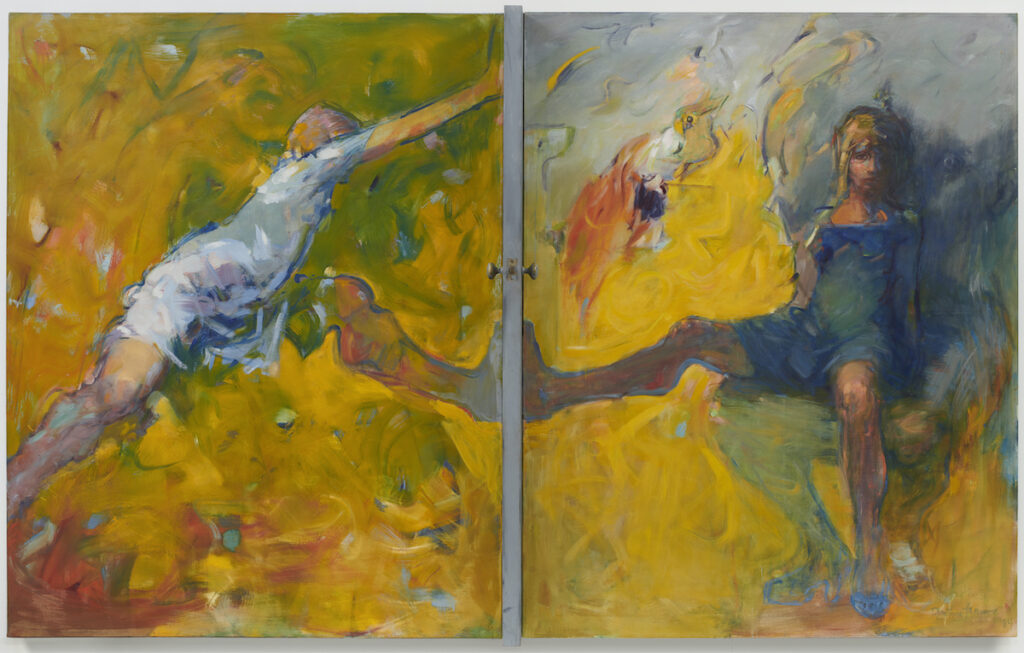 "Art has always been the raft onto which we climb to save our sanity. I don't see a different purpose for it now," said the painter Dorothea Tanning, who died in New York in 2012, age 101. Highly influenced by the Surrealists, including her husband of 34 years, Max Ernst, Tanning explored the tension and balance that exists between figuration and abstraction throughout her career, producing a wide-ranging oeuvre that included painting, sculpture, printmaking, and ultimately writing. This month, Kasmin presents the first solo show of works by the artist in decades. Highlights include Door 84 (1984), a mixed-media diptych, demarcated by the addition of a found door, a sculptural element that projects into the viewer's space while connecting its two painted halves. "The exhibition," says Marc Glimcher, "will chart Tanning's journey from her surrealist dreamscapes of the 1940s through the highly fragmented, prismatic, and layered imagery that emerged in her work in the 1950s and '60s, when her paintings delight in the refraction of both light and of reality." For those heading to Europe later this year, several of Tanning's canvases will be featured in "Surrealism and Magic: Enchanting Modernity," which opens at the Peggy Guggenheim Museum in Venice on April 9 and runs through September 26.
LEO VILLAREAL
Pace, 340 Royal Poinciana Way, Suite M333, Palm Beach
March 17–April 3
pacegallery.com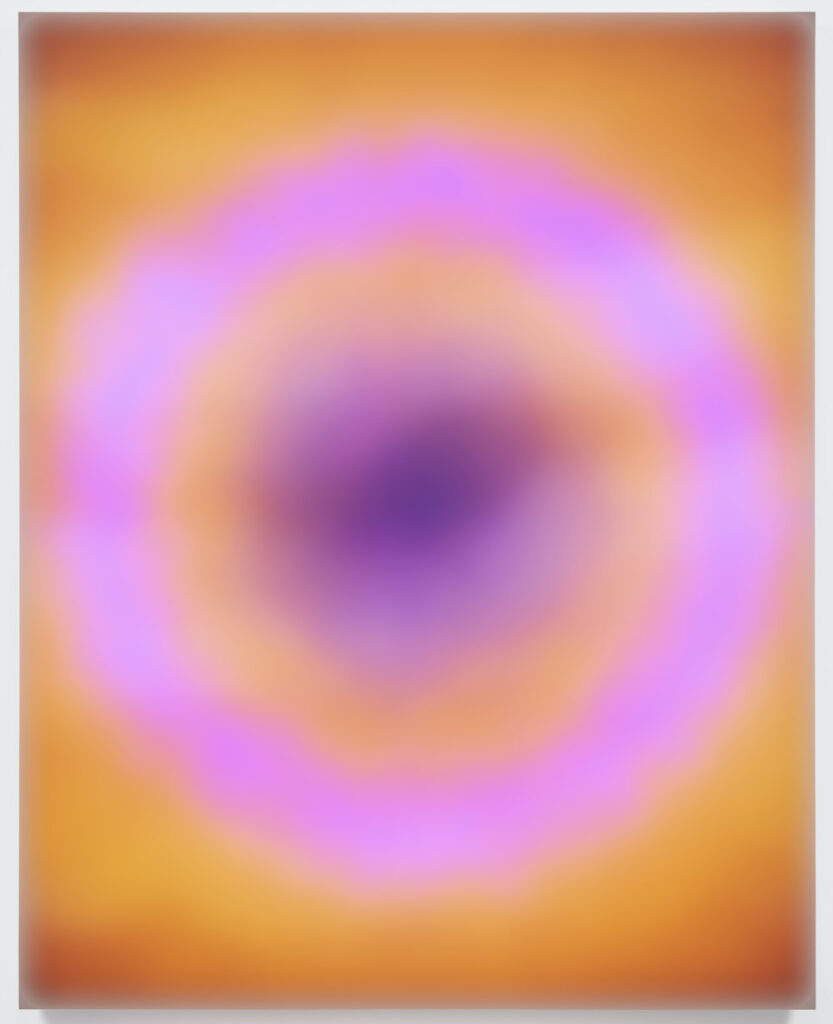 Pace is presenting five new abstract LED light works created by the noted New Mexico-born, New York–based artist who uses custom artist-generated computer code to modify the frequency, intensity, and patterning radiating from each of his compositions. Among Villareal's most notable projects have been his large-scale environmental installations such The Bay Lights (2013). Commissioned as a temporary installation, The Bay Lights, which stretches nearly two miles across San Francisco's Bay Bridge, was inaugurated as a permanent public work in 2016. The artist's current projects include Illuminated River, slated to become the longest public art installation in the world. Upon completion, its abstract patterns of light and color will bathe up to 15 bridges spanning the River Thames in a way that "will respond to the city of London and its natural surroundings of currents, tides, and sky."
NARI WARD
Lehmann Maupin, 501 West 24th Street, New York
April 28–June 4
lehmannmaupin.com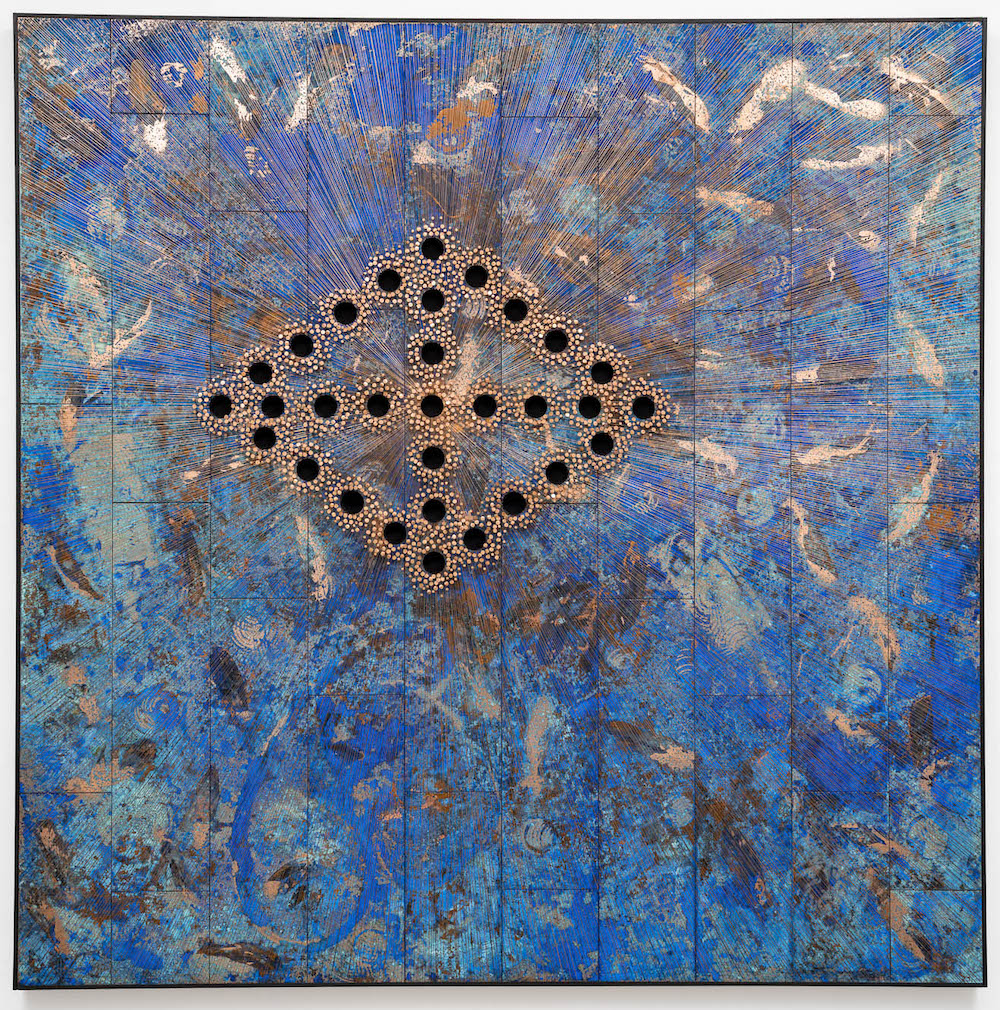 For this exhibition, the Jamaican-born, New York–based artist is producing a gallery-spanning installation that includes a suite of handsomely scaled copper panels and other mixed-media works forged from found objects — such "discards of consumerism" as glass bottles, scrap metal, oil drums, and worn-out clothes, shoes, and shoelaces. "Ward," says gallerist David Maupin, "has been widely celebrated for his sculptural installations in which he re-contextualizes the source materials to create complex, metaphorical juxtapositions that confront social and political issues surrounding race, poverty, and consumer culture."