Thanks in part to the ongoing Covid-19 pandemic and the chill it has placed on public gatherings, the art world is changing in ways that would have seemed unimaginable just six months ago. Strange alliances are now forming between art fairs, galleries, and auction houses.
The first cannon shot was fired back in February by blue-chip archrivals Acquavella Galleries, Gagosian, and Pace. The dealers joined forces to secure the right to collectively sell the extraordinary $400 million art collection of the recently deceased New York financier and philanthropist Donald Marron, shocking the auction house duopoly of Christie's and Sotheby's, each of which had confidently pitched their own in-depth, financially guaranteed proposals.
"Galleries have always been hindered in terms of trying to collaborate," says Andrew Fabricant, the chief financial officer at Gagosian. "In competing against each other, we have gotten beaten by the auction houses. So, we decided to play the way the auction houses do. Using their model, we made a pitch to the family — as well as their lawyers, estate advisors, and financial people — that we would be best suited for this and provide every single safeguard, with all the belts and suspenders of what the auction houses offer."
"We have the collective expertise of these three aging lions," Fabricant explains, referring to gallerists Bill Acquavella, Larry Gagosian, and Arne Glimcher. "With their acolytes — Marc Glimcher, myself, and the Acquavella kids — we have a ready-made dynasty of sorts with more expertise than anyone else in what we do."
The family's timing was prescient in that the pandemic forced the postponement of the May auctions in New York when the Marron sale would have taken place. Instead, operating from the late collector's art-filled suite in the iconic Fuller Building, the gallery partnership, known as AGP Ventures, sold all the significant works — including Cy Twombly's Camino Real (2011) in the $30 to $40 million range and Mark Rothko's masterful Number 22 (Reds) from 1957 for an undisclosed figure in the region of $80 million.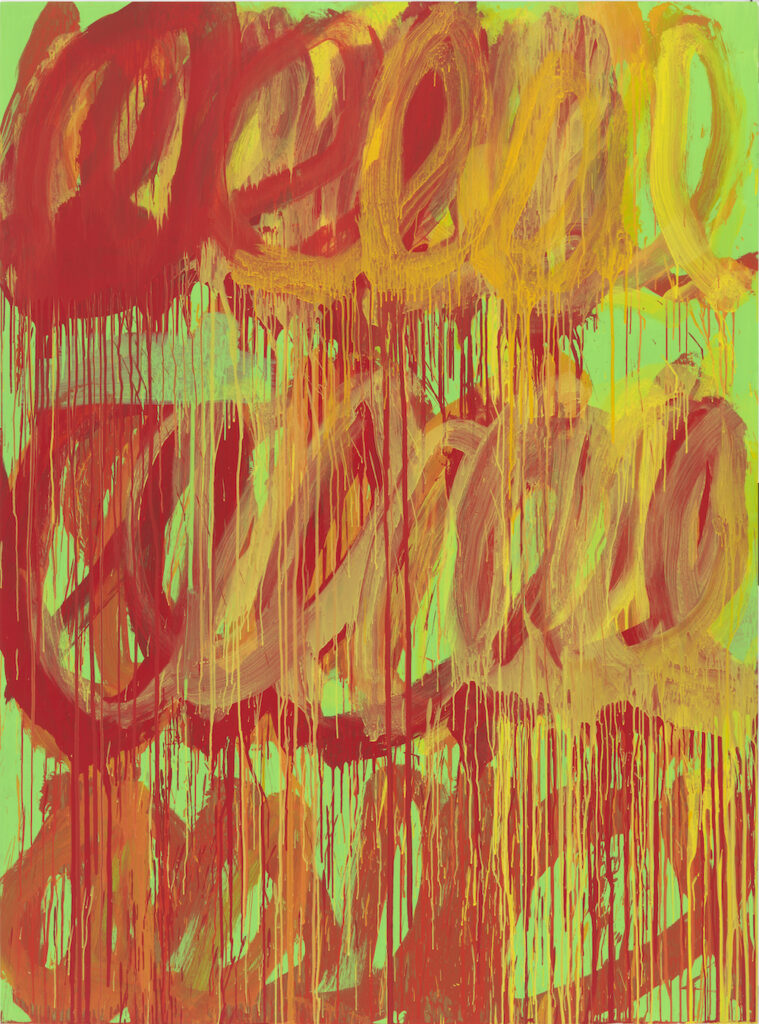 "To their enormous credit, they pretty much sold everything they had to sell within a couple of weeks," says Matthew Armstrong, an art advisor and longtime, private curator for the Marron collection. "I've never seen anything like it. AGP simply came in and used Don's showcase there as a selling space, rather than carting it off to this gallery or that gallery, and as a result, they lit up the building."
While the Marron deal blindsided the auction houses, the duopoly was busy on other fronts, including Sotheby's freshly hatched Gallery Network, a "digital buy-now marketplace" for selected contemporary art galleries that provided each "partner" with a bespoke online presence consisting of a digital viewing room of works available for sale at publicly listed prices.
The initial tranche of eight elite dealers, ranging from Gavin Brown's enterprise to Sperone Westwater, quickly grew to 32, with Lévy Gorvy and Salon 94 joining their ranks.
What is especially unnerving for the usual way of trade and fiercely guarded firewall between dealers and auction houses is that all inquiries are now channeled through Sotheby's and handled by their private sales team.
"Speak to our experts in the office," urges a Sotheby's pop-up window on each gallery's digital viewing room, "and leave a message and we'll get back to you."
Works and prices ranged from Andy Warhol's Polaroid snapshot of Robert Mapplethorpe from 1983, at Kasmin Gallery for $22,000, to Fernando Botero's rotund bronze Leda and the Swan (2018) at the David Benrimon Gallery for $2 million.
"I don't really see any conflict at all," says Gallery Network participant Fergus McCaffrey, who has eponymous brick-and-mortar spaces in Chelsea, St. Barths, and Tokyo. "Sotheby's private sales team was put together by Amy Cappellazzo and Allan Schwartzman, and you've got some really talented people there."
As of this writing, McCaffrey has yet to see any sales on his bespoke viewing room for selected works such as Carol Rama's Surreal work on paper Untitled (1966), with glass eyes and ink, which is tagged at $80,000.
"It's a slow beginning, but I believe firmly this is a platform that is going to succeed and will succeed in a significant way going forward." A chunk of that optimism is based on Sotheby's market strength in Asia and, as McCaffrey notes, "it offers an opportunity to break into that market."
Just as galleries and auction houses are typically lunging at each other's throats, so too is the global art fair business that competes with the auction houses. So heads turned with the announcement the celebrated fine and antique art fair La Biennale Paris had teamed up with Christie's to take its September brick-and-mortar event online. The 42 art galleries involved represent works from Egyptian antiquities and Chinese ceramics to Impressionist and Modern paintings. It was a shotgun wedding of sorts, as the Biennale's Grand Palais venue remained closed due to the pandemic.
"At first glance, these works may not seem connected, but [with the fair online, we have] brought together the best of art and history," said Old Master dealer and Biennale president Georges de Jonckheere, in a statement released by Christie's on the eve of the event.
In late summer, these head-scratching scenarios took another sharp turn when the Russian-owned Phillips auction house announced a close collaboration with Mainland Chinese–owned Poly Auction to conduct sales of 20th-century and con-temporary art at the JW Marriott in Hong Kong beginning this November.
"The art auction industry is currently undergoing significant changes," says Jiang Yingchun, chairman of Poly Auction, adding that "we are witnessing a constant stream of breakthrough innovations and exciting collaborations."
Jiang's sound bite muffled the aftershocks still being felt from that explosive marriage.