As New York reopens, one thing is clear: appointments at the city's top hair salons are being fought over like the last seat on an east-bound Jitney.
"I am being bombarded with requests," says Sally Hershberger, the stylist to the stars, who was the first to charge $600 a haircut a few years back and has more than 1,000 people trying to get an appointment at her three New York locations. "It's insane."
So much so that this month the perennially in-demand snipper is launching Supreme Head by Sally Hershberger, a concierge service for at-home appointments.
"It will help with scheduling, and it's great for those who don't feel safe returning to the salons yet for whatever reason."
According to Julien Farel, his namesake salon in the Loews Regency hotel on Park Avenue has a waiting list of 800, and counting.
"We're being as accommodating as possible," notes the genial Frenchman, "but the demand is out of control, and people are getting very antsy."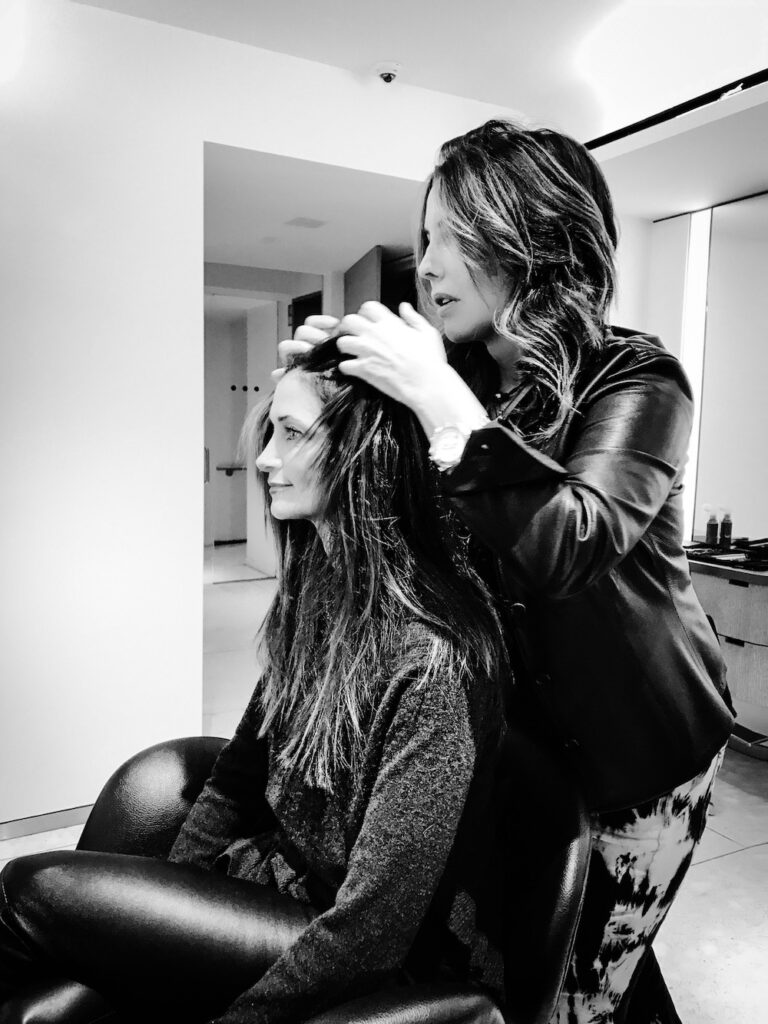 It's a dilemma shared by Joe Martino, the hotter-than-tongs stylist who tends to the tresses of hair icons Michelle Williams and Karen Elson.
"I have people texting, emailing, and calling all day," says Marino, adding that he refused all entreaties during the lockdown, including helicopters to Connecticut and the Hamptons. (Rare is the hairdresser who was not offered bribes during the lockdown.)
Though women are making appointments to fix everything from botched home haircuts to eyebrows and pedicures, the majority of requests across the city appear to be for color corrections.
"Most men don't have a clue what their wife's natural hair color is," says John Barrett, whose 57th Street salon keeps a not insignificant number of Upper East Side women forever blond. "And color is tricky even for people who know what they're doing, so no wonder women are freaking out after three months."
And it's not just women who are tearing hair out over tints and highlights.
"One of my clients has always been a blonde," says Martino, who is known in the industry as The Fixer. "Her husband called me frantically, saying, 'Joe, I married a blonde. What's going on here? Help a brother out.'"