Just because you're staying in this NYE doesn't mean you can't bring the party home. Celebrate the new year (or the end of the old) by conjuring these delicious cocktails, courtesy of Avenue's favorite restaurants and mixologists.
The Wise Elephant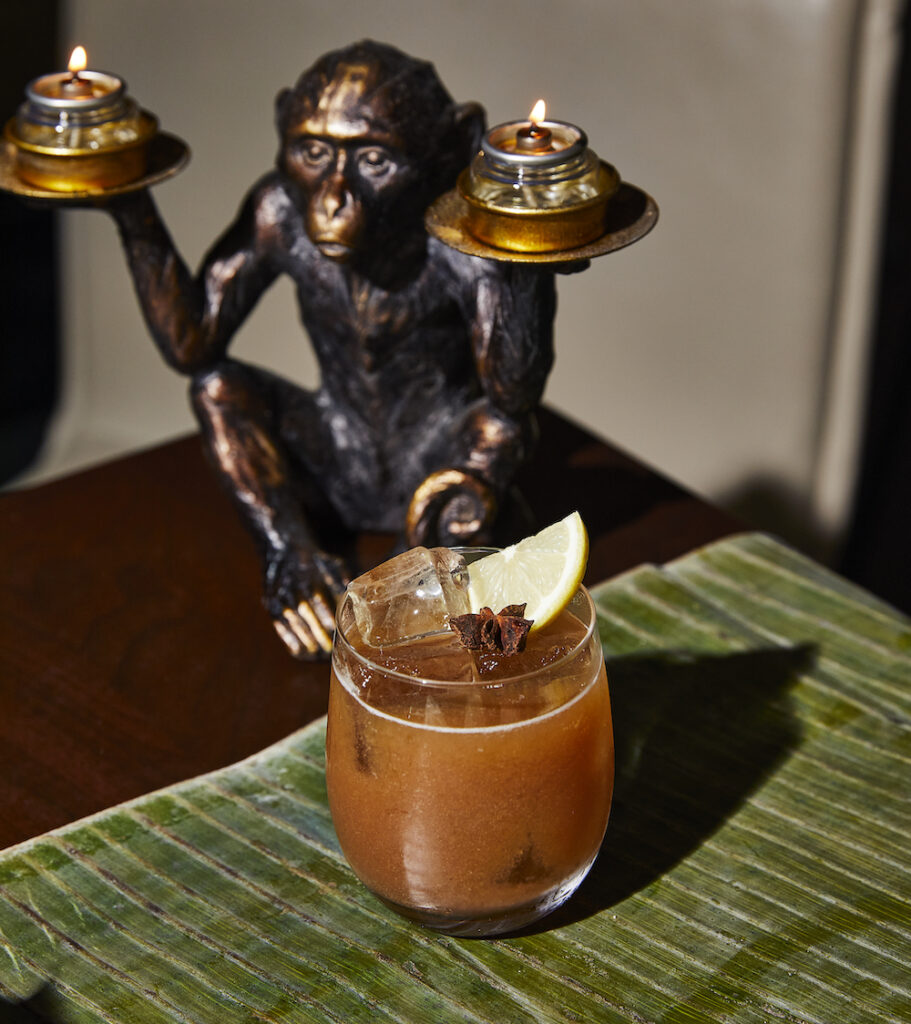 This cocktail from Eileen Chiang, beverage director at Wayan, can be served either hot or cold, perfect for entertaining a small gathering.
Recipe:
(makes 4 servings, hot or cold)
8oz Ten to One Dark Rum
1oz Benedictine
3oz Honey
1oz Lemon Juice
2oz of Tamarind Puree (or 120g)
2 sliced Thai chili
8oz water
Thinly slice 1 Thai chili and place in a saucepan, add honey, lemon juice and water. Bring mixture to a boil and immediately remove from heat once boiling. Add Ten To One dark rum and Benedictine, strain out chilis. Serve hot in a mug, or cold over ice in a rocks glass, and garnish with a whole star anise.
The Komodo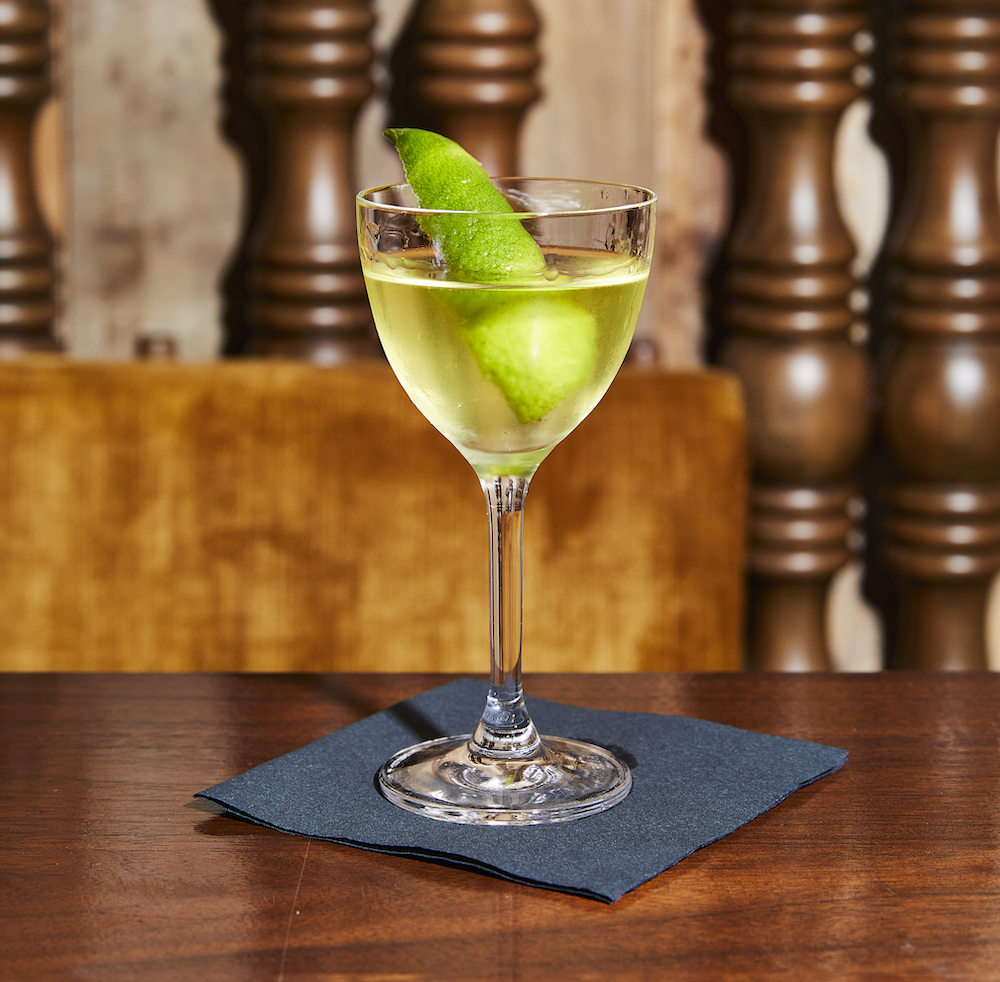 Created by Dylan Shuey, head bartender at Wayan, this drink is a fun way to get in to more complicated cocktails, as it involves infusing tequila with cilantro.
Recipe:
(makes one serving)
1.5oz cilantro-infused Casa Dragones Blanco 
0.25oz Suze
0.25oz Cointreau
To infuse tequila, pick about 25 cilantro leaves off stems. Steep leaves in a cup filled with Casa Dragones Blanco for about 10 minutes. Strain out all cilantro leaves. Combine all ingredients in a shaker, stir for about 2 seconds. Serve up in a chilled glass or coupe, garnish with a lime twist. 
The Kaleidoscope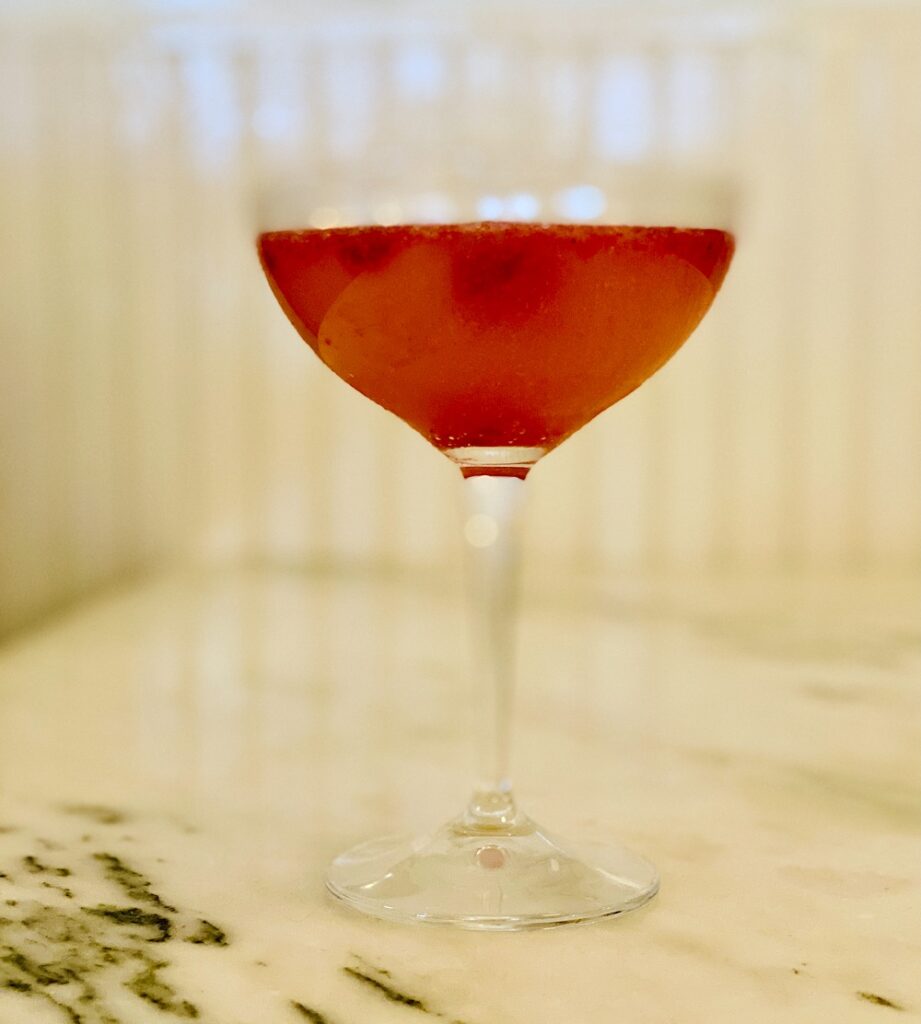 Another recipe for those who love a challenge, the Kaleidoscope (created by Will Talbott, bar manager of The Standard Grill) involves some prep work. But the impressive — and tasty! — final product is well worth it.
Recipe:
(makes one serving)
0.5 oz simple syrup 
0.75 oz lemon juice 
1oz Leblon Cachaca (or Gin or Vodka if you prefer)
2 tbsp, blueberry granita** (recipe below)
Sparkling Wine, to top 
Place the blueberry granita in a chilled coupe glass and set aside. Combine syrup, lemon juice and cachaca into a shaking tin and add ice. Shake vigorously and strain into the chilled coupe atop the granita. Top with sparkling wine and serve. 
**Blueberry Granita 
2.5 cups, fresh blueberries
0.5 cup, white sugar 
1 cup, water 
1 tbsp, lemon juice 
In a blender or food processor, blend blueberries and sugar until smooth then strain through a fine-mesh strainer, pressing with a wooden spoon to separate the blueberry puree from any skin or seeds. Stir the strained blueberry puree, water, and lemon juice together in a shallow glass baking dish, pan or tray. Place the dish in the freezer for about 4 hours. Scrape to fluff and lighten the ice crystals before serving. 
Crypto Tonic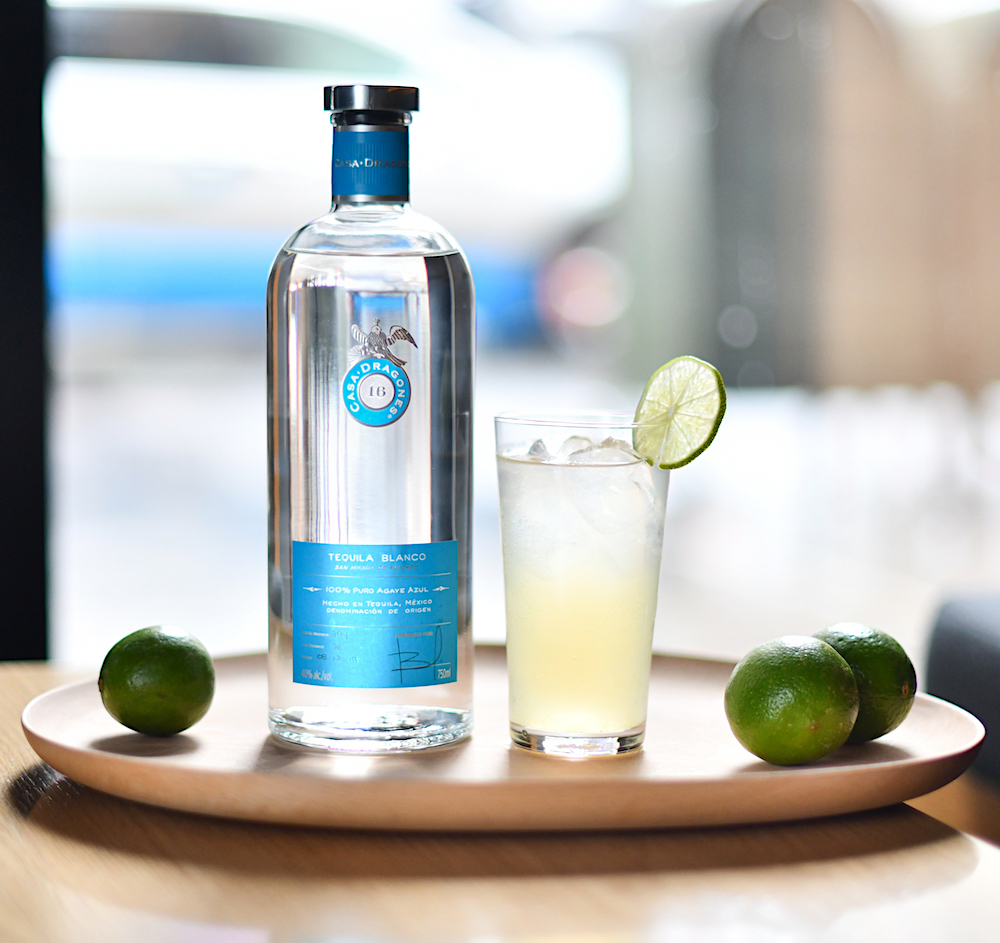 Tequila fans will get a kick out of this flavorful, refreshing cocktail, created by Yana Volfson, beverage director at Casamata Group. It's also a creative way to add bubbles to your NYE festivities if you're bored with champagne.
Recipe:
(makes one serving)
1 oz. Casa Dragones Blanco
½ oz. Ancho Verde
¾ oz. Dry Vermouth
½ oz. Lime juice
2 oz. Tonic
Build in glass, dry shake, top with tonic and garnish with a lime.