At a party Tuesday evening inside the new Tory Burch store on Mercer Street, masked waiters circulated with chilled bottles of Napa fumé blanc and the night's signature tequila cocktail, a Paloma, sprinkled with edible flower petals. The small crowd was chic in that very specific Uptown-Downtown New York way, like different pins on a Jenna Lyons mood board.
And what had the evening's guest of honor, Lewis Miller, brought as his contribution?
"A dumpster," he said, between bussing the cheeks of friends and well-wishers. "Not just a trash can, a dumpster."
Excuse me?
"We like a little juxtaposition," he replied with a grin. "It's all about the high-low."
Miller was there to sign copies of his new book, Flower Flash (The Monacelli Press, $55), which documents his nocturnal life as a street artist. By day, Lewis Miller Design is a top floral events boutique, working with a who's-who of clients including Chanel, the CFDA, Hollywood film studios, the Metropolitan Museum of Art, and many others. But since 2016, he has by night created more than 90 guerilla flower installations in quotidian settings like bus shelters, trash receptacles and traffic works, bringing intense and unexpected beauty to the New York streetscape.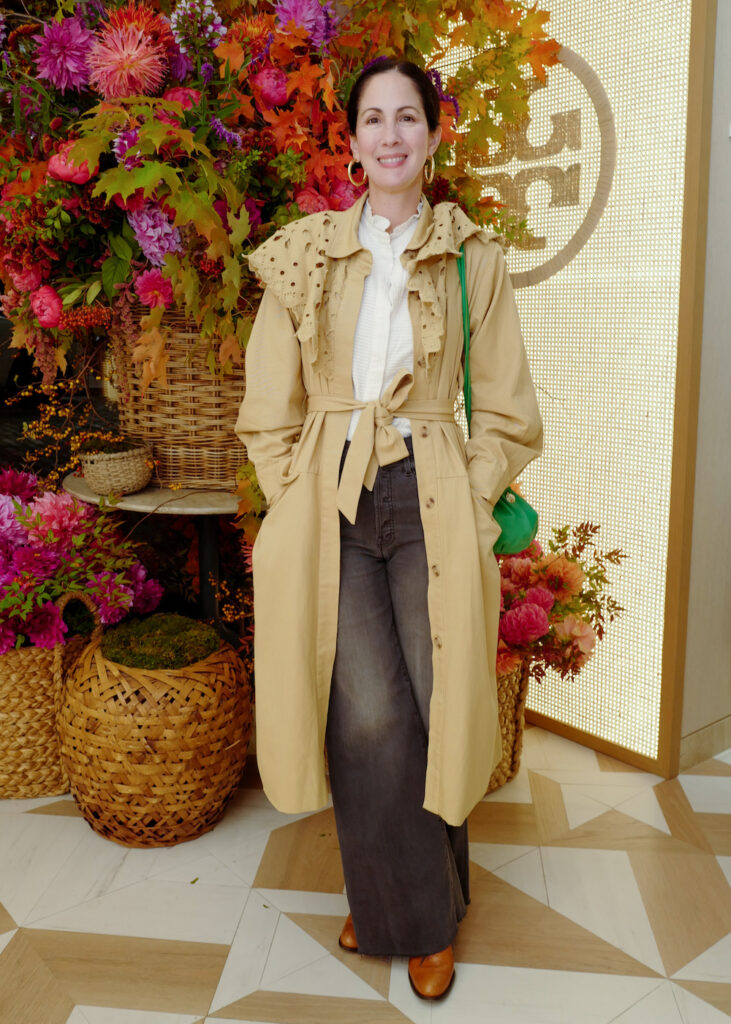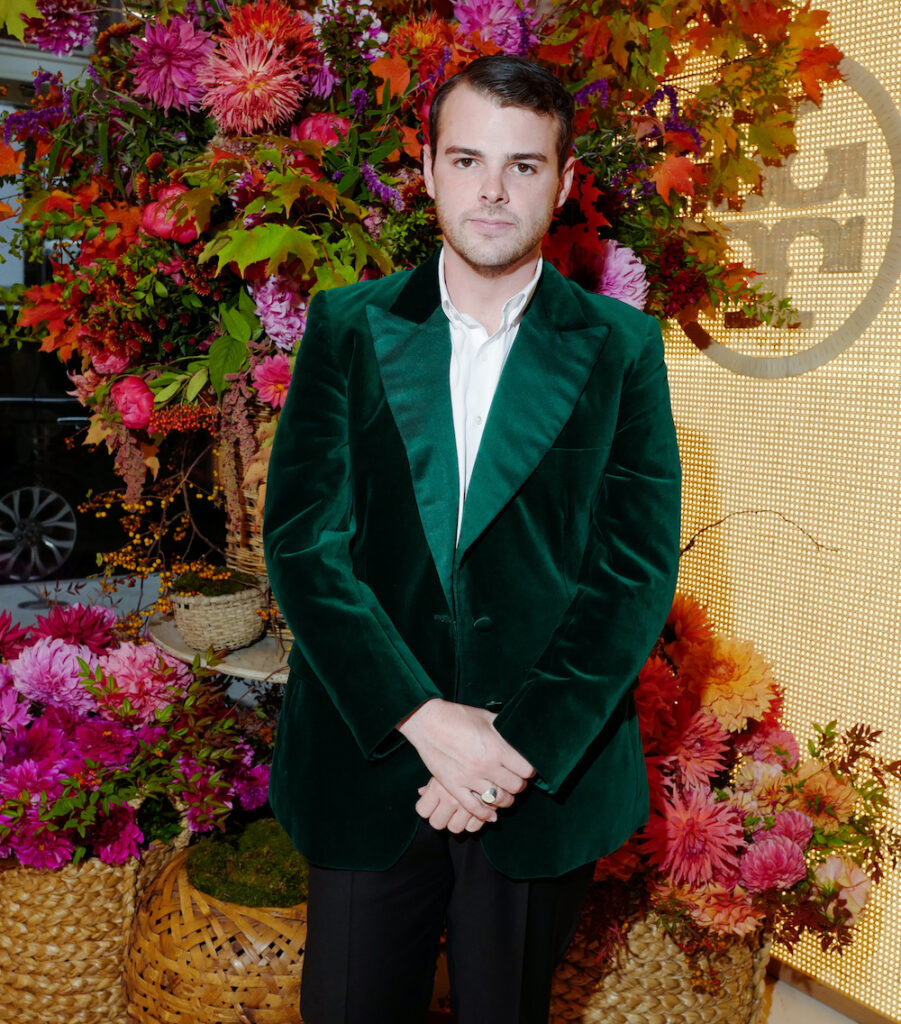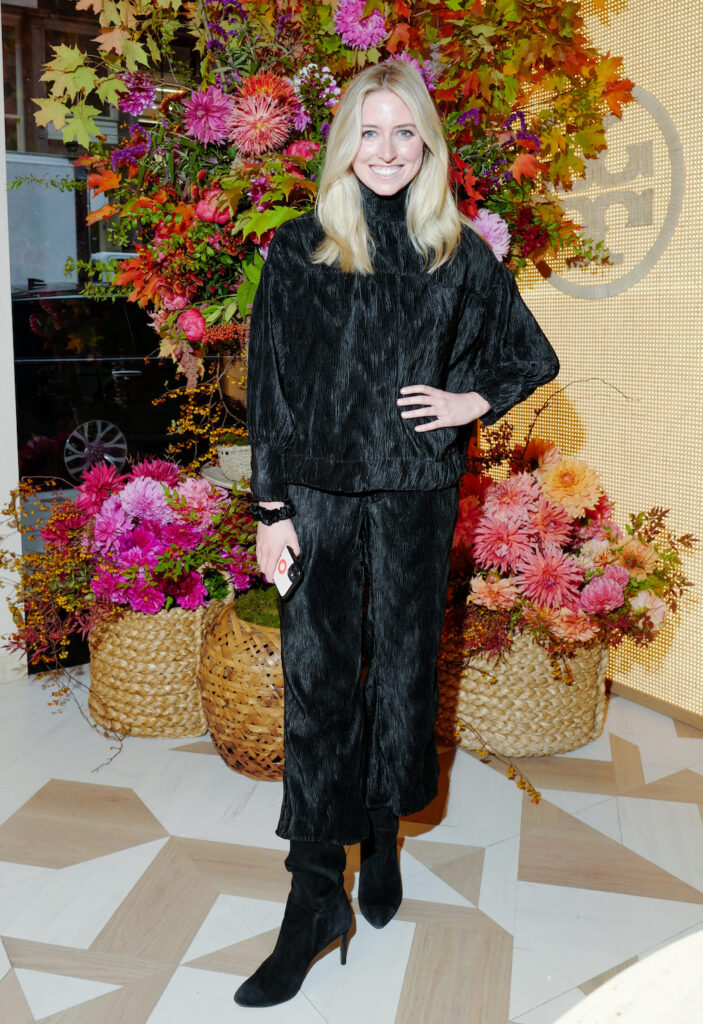 "I've done some in other cities, but they seem to translate the best here," he told Avenue. "Nature is one of the greatest luxuries in the city. It's a concrete jungle — we have the graffiti, we have the construction, we have the filth, so you need that contrast. It shines the brightest here."
Miller's book launch ended up happening on a day of storms, obliging his installation to be reconfigured inside, sans dumpster. The store therefor became a riot of dahlias, maple branches, peonies, salvia, and marigolds.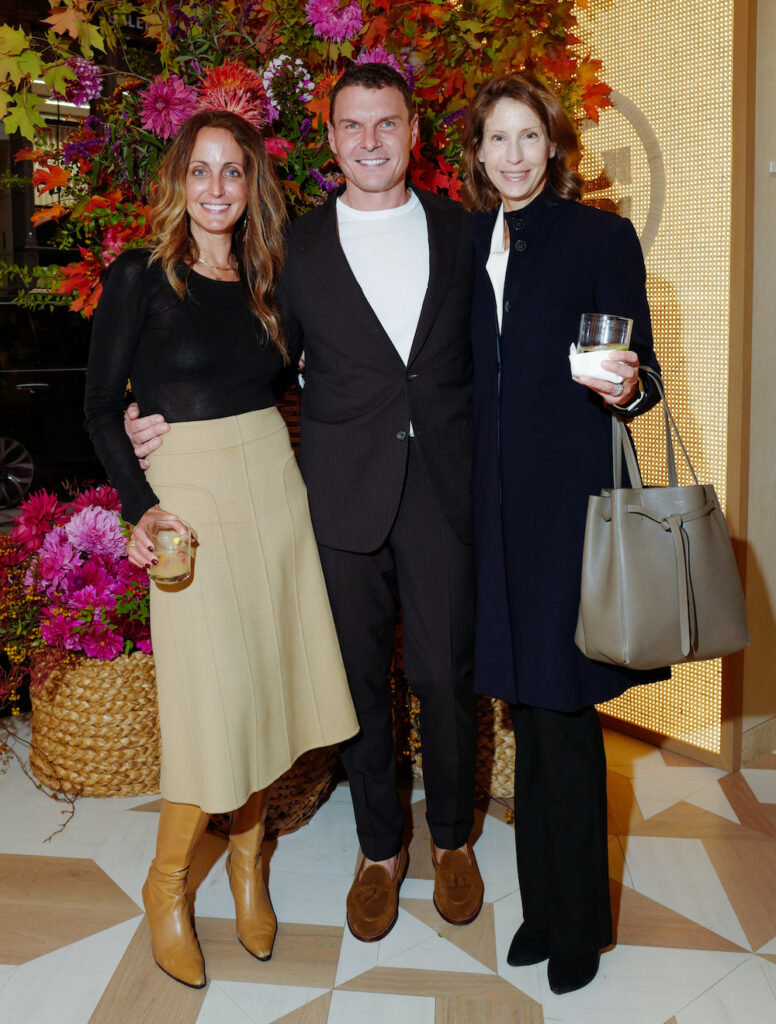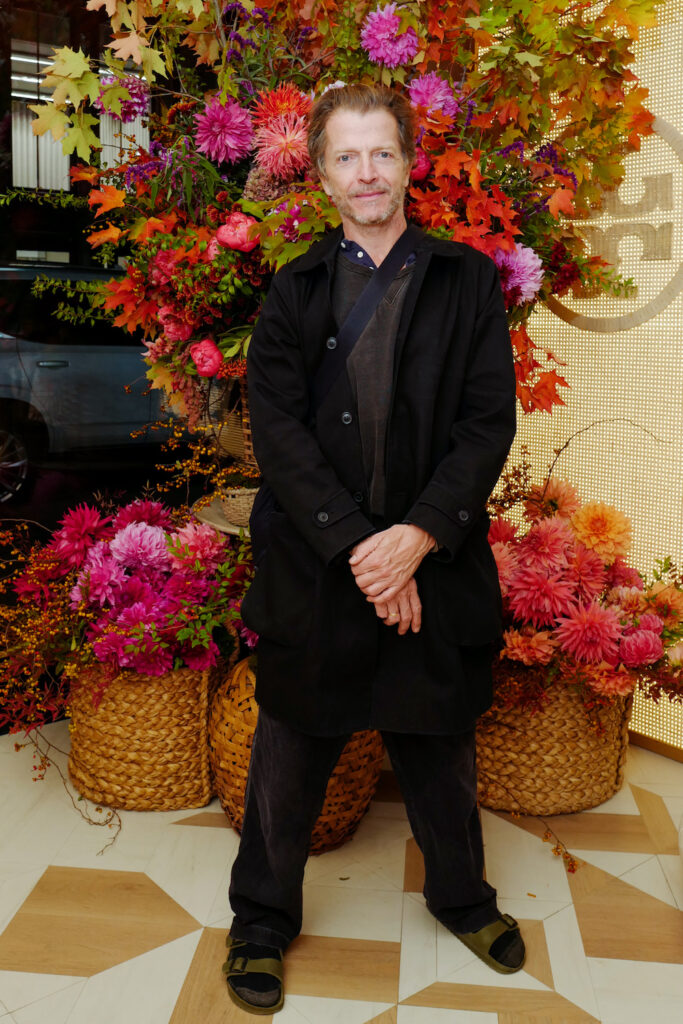 "It's very dahlia-heavy," he said. "They're the showstoppers of the fall, and frost is right around the corner."
Guests included La Ligne cofounder Meredith Melling; designer John Derian, rocking green Birkenstocks; Bonnie Morrison, the luxury consultant and nicest person ever to have worked in New York fashion PR; Patricia Herrera Lansing, in a very fabulous trench coat; Sasha Bronfman and her fiancé, Alex Hedaya (they're registered at Bloomingdales), plus a smattering of junior Condé-nauts, bright young things and aspiring model-hyphenates. They moved fluidly among trays of buttery smoked salmon folded onto crisp squares of rye, and caviar dolloped onto baby potatoes. At 6:30 on the dot, miniature black-and-white cookies appeared. (A pro touch: the introduction of a sweet signals to open-bar-enjoying guests that the GTFO hour — which, in the case of the classic New York store party, is 7pm — will soon be upon them.)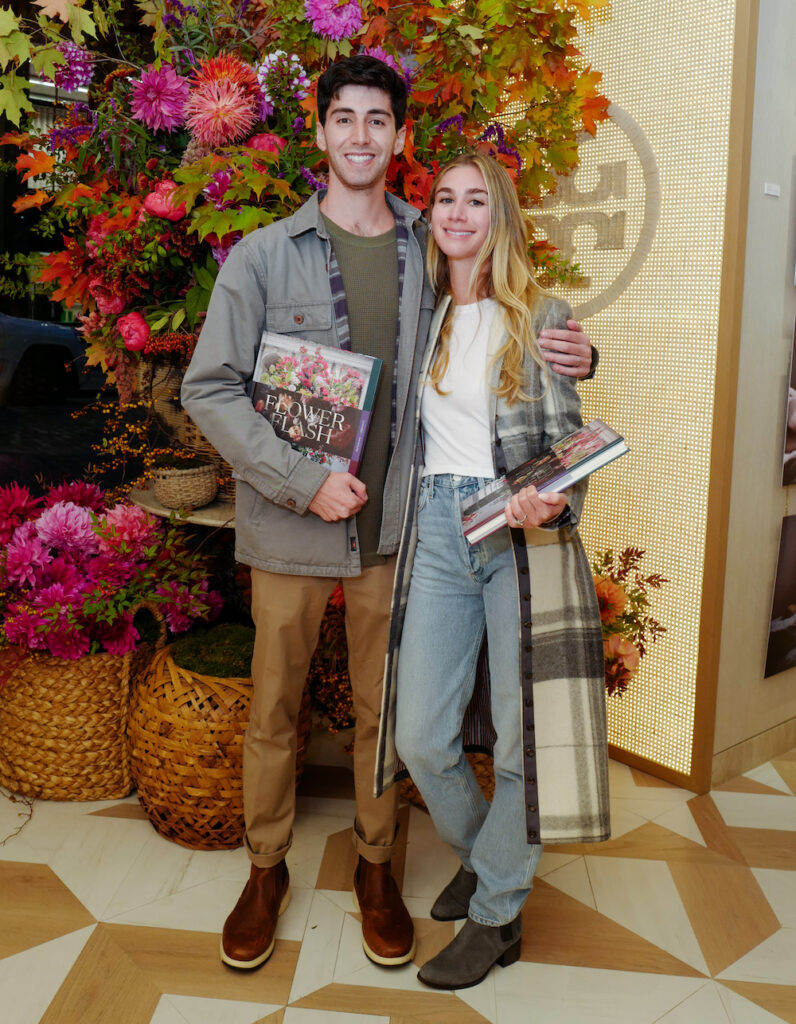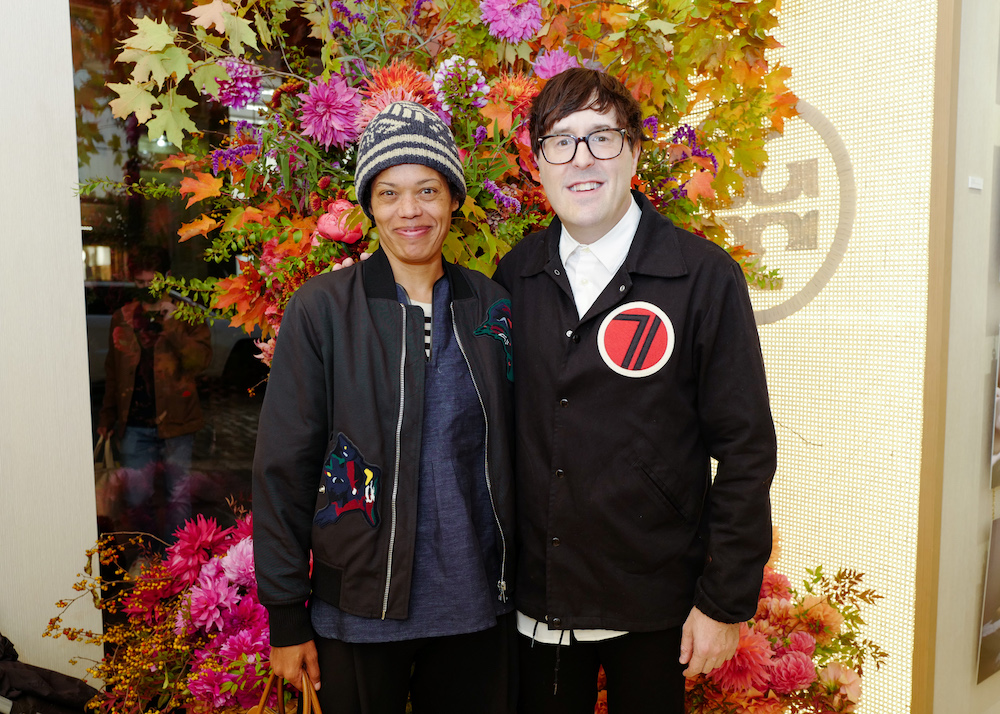 But just then, a celebrity! Hot on the heels of the cookies, Christy Turlington walked in, wearing a houndstooth boyfriend blazer and jeans. Suddenly the party buzzed with renewed energy, and waiters were refilling fumé blanc glasses in double time.
Miller chatted happily with guests, signing books with a bright blue felt pen. As the rain picked up again outside, he explained that for his installations he prefers using flowers recycled from the city's events circuit, or fading blooms unlikely to be sold at the market. "I don't look at beauty ever as waste," he said.