Harlem's legendary Cotton Club, with its ebullient orchestra and packed dance floor, brings to mind Jazz Age luminaries like Ella Fitzgerald, Duke Ellington, Lena Horne, and Cab Calloway. But the name that put the club on the map — or rather the crime blotter — was Owney "The Killer" Madden: murderer, bootlegger, racketeer, and one of Prohibition-era New York's most notorious gangsters.
Madden immigrated to Hell's Kitchen in 1902 at the age of 11, and fell in with the Gophers, its vicious Irish-American street gang. "If you were Irish and were living in the Kitchen… a Gopher was what you wanted to be, when either you hadn't quite grown up or weren't quite expecting to," Michael Walsh wrote in his 2003 best-seller, And All the Saints. Madden became the gang's leader, and a precociously violent one at that, being implicated in six murders — although witnesses were rarely willing to come forward.
In 1915 he was finally sent to prison for manslaughter, and by his parole in 1923 the Gopher Gang was all but done. But a new, more lucrative business opportunity presented itself in the meantime: bootlegging alcohol during Prohibition. And Madden would prove to be far more ambitious than his fellow mobsters. In addition to importing whiskey, he started his own breweries, and began snapping up speakeasies where he could peddle his poison. Among these establishments was a struggling venue on West 125th Street known as the Club Deluxe, which Madden purchased in partnership with gambler George "Big Frenchy" DeMange. They renovated the joint — expanding its seating capacity and giving its interior a glamorous overhaul — renaming it the Cotton Club. Most importantly, Madden was able to tap the absolute best performers on the jazz circuit.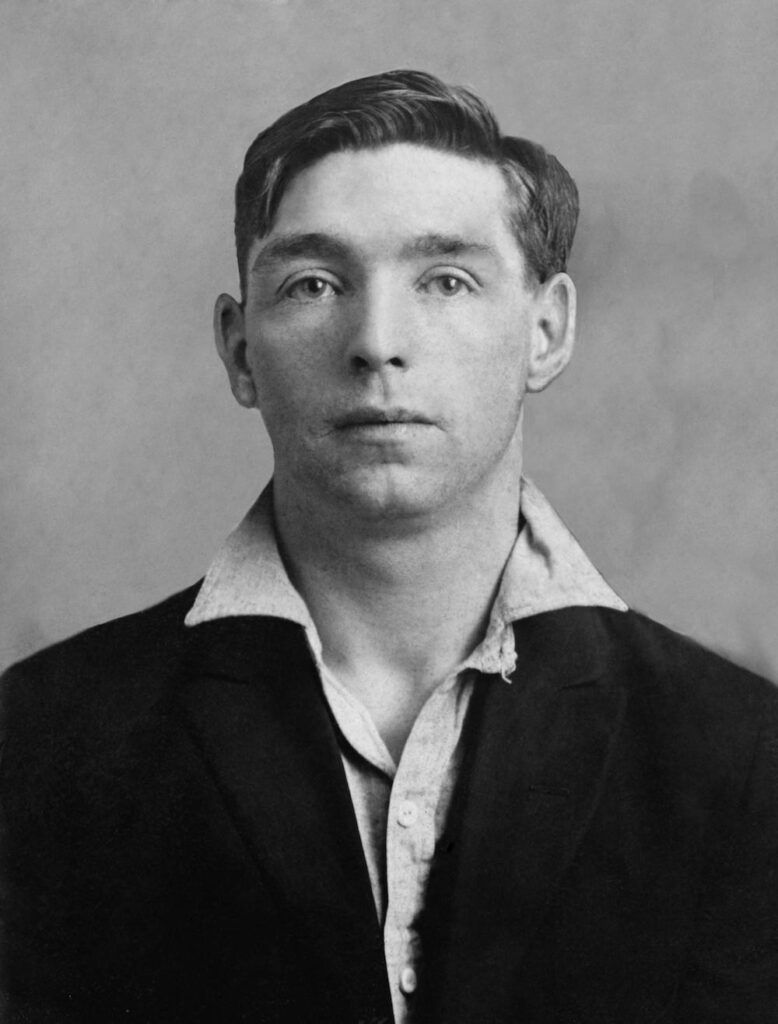 Though the Cotton Club became a premier venue for Black artists, it was far from progressive. Madden barred Black audiences from entry, and frequently used racist caricatures to promote his shows. Meanwhile he was raking in a fortune.
His success brought unwelcome competition, however, from the Italian mob. Madden was also under police scrutiny for the killing of Vincent "Mad Dog" Coll — a onetime hitman for Dutch Schultz and Salvatore Maranzano — who died in a barrage of bullets in 1932. (It is believed he partially funded a hit on Coll, who had once held DeMange for ransom). Rather than go out with a bang, Madden left it all behind, fleeing to Arkansas in 1935, where he lived until his death in 1965.
The Cotton Club eventually fell victim to changing tastes, and closed after relocating to Midtown. But with such a wealth of characters, it's no wonder the club made an attractive subject for filmmakers. And when the time came to turn its story into a big-budget motion picture, the production attracted a new cast of sleazy characters.
Directed by Francis Ford Coppola, the 1984 crime drama The Cotton Club should have been a hit. The film starred Richard Gere as musician Michael "Dixie" Dwyer, while '80s-favorite Bob Hoskins played Madden. It cost $47 million to make, but was a box-office flop, and today is remembered more for a grisly cocaine-fueled murder than for anything that happened on-screen.
Despairing at Coppola's ballooning costs, the film's producer, Bob Evans, began seeking more investors. That's when his limo driver told him about a wealthy woman named Karen DeLayne "Lanie" Jacobs, whom he started dating.
Tall, good-looking, and casually glamorous, she was also in the cocaine business, which Evans later claimed not to know. Others alleged that he did know — and wanted to use the drug money to finance his films. Whatever the case, Jacobs introduced Evans to one of her customers, New Yorker Roy Radin, as another potential source of funds.
As the son of a noted Broadway producer, Radin got his start in showbiz at 17 doing publicity for a circus. That kicked off what would become a lucrative career as a producer of vaudeville revival shows and bought him a 66-room mansion in Southampton. But it couldn't get him the acclaim he craved, even though his ambition didn't quite align with his talent.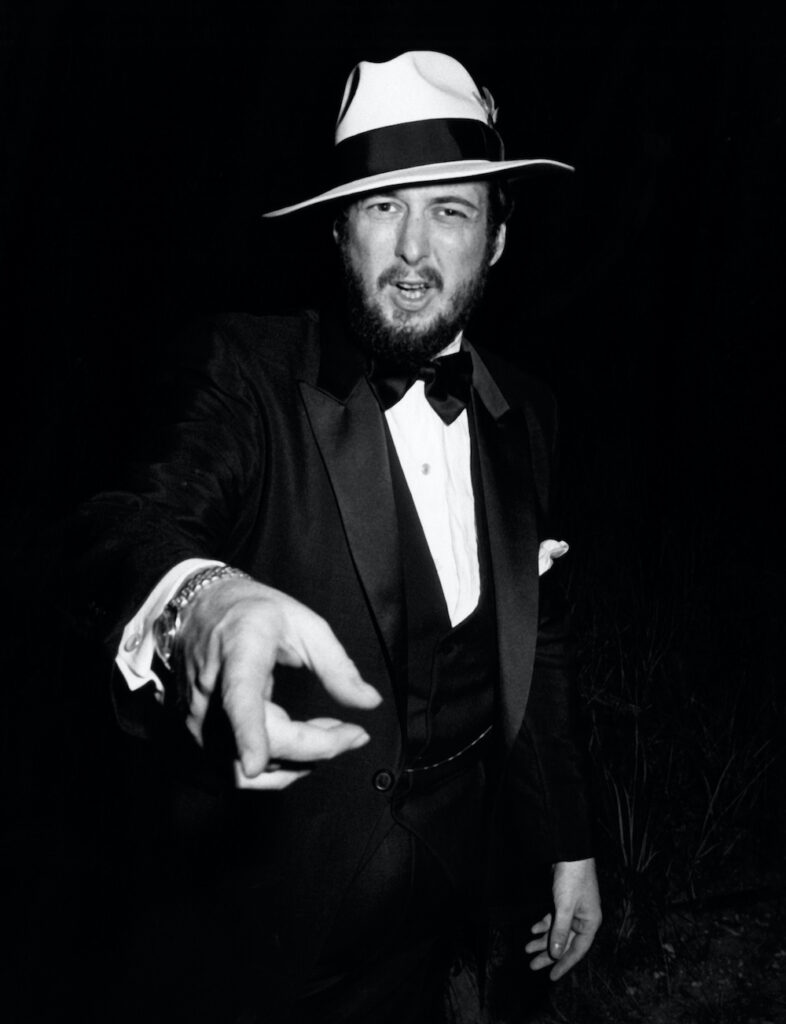 "What he really wanted was acceptance on Broadway and in Hollywood," Radin's press agent Richard Gersh told the New York Times after his death in 1983. "Basically [the shows he produced] were schlock. In fact, some of the stuff was embarrassing, it was so bad. But you couldn't tell that to Roy. He had no taste at all."
Radin's sketchy operation, which claimed to split ticket sales with local charities, got him investigated by the New York State attorney general. There was also an incident in 1980, when actress Melonie Haller claimed she was beaten and raped during a party at his Southampton mansion. Radin was charged with menacing Haller, as well as for possession of cocaine, LSD, and an illegal firearm, although the charges were later dropped.
That didn't stop Evans from bringing Radin in on The Cotton Club, however. But the two cut Jacobs out of the action, instead offering her just a $50,000 finder's fee.
Jacobs, who already suspected Radin was involved with a break-in at her home during which $870,000 in cash and cocaine were stolen, was furious. In May 1983, she suggested they meet for dinner in Los Angeles, which was the pretext for a kidnapping. When Radin's remains were discovered a month later, in woods 65 miles north of the city, it had a single gunshot wound to the head.
Detectives concluded Jacobs hired a hit man to commit the murder, and while Evans was implicated by the shooter, she ended up taking the rap. Meanwhile, the tabloids salivated over Evans and other Hollywood names being dragged through court over what they dubbed "the Cotton Club murder."
Ironically, Jacobs should have taken the $50,000 up front: given what a flop the movie was, she may have been the only one who got paid. "I didn't make one dollar on the film," Evans later grumbled to New York magazine, "and look what I got for it."