All across the city and on the far end of Long Island, New Yorkers are telling tales of Peter Beard, a man who packed many lives into his one. The world famous photographer, artist, naturalist, and playboy, described recently by the Observer as "the last of the adventurers," had a lust for life which propelled him into the clubs of downtown Manhattan and across the savannas of East Africa. His taste for wine, women, illegal substances, and acts of physical recklessness (often involving a camera and a charging elephant or two) remained undiminished even in old age.
His movie star looks and restless nature (friends called him "Walkabout") made for a complicated love life. Girlfriends were legion, among them Candice Bergen, Carole Bouquet, Lee Radziwill, and the model Barbara de Kwiatkowski, who left her husband for Beard, causing a minor New York scandal (he was with Radziwill at the time). He would eventually settle down in the mid '90s with Najma Beard, his third wife, but not before he had a near-death experience with an elephant on the Kenya-Tanzania border. As his friend Bob Colacello described him, Beard was "half Tarzan, half Byron."
The enduring romance of his life was Africa, as a new edition of the definitive monograph of his work, Peter Beard, makes clear. Published next month by Taschen ($150) in one large-format volume, it arrives within weeks of Beard's death at the age of 82 in the Montauk woods.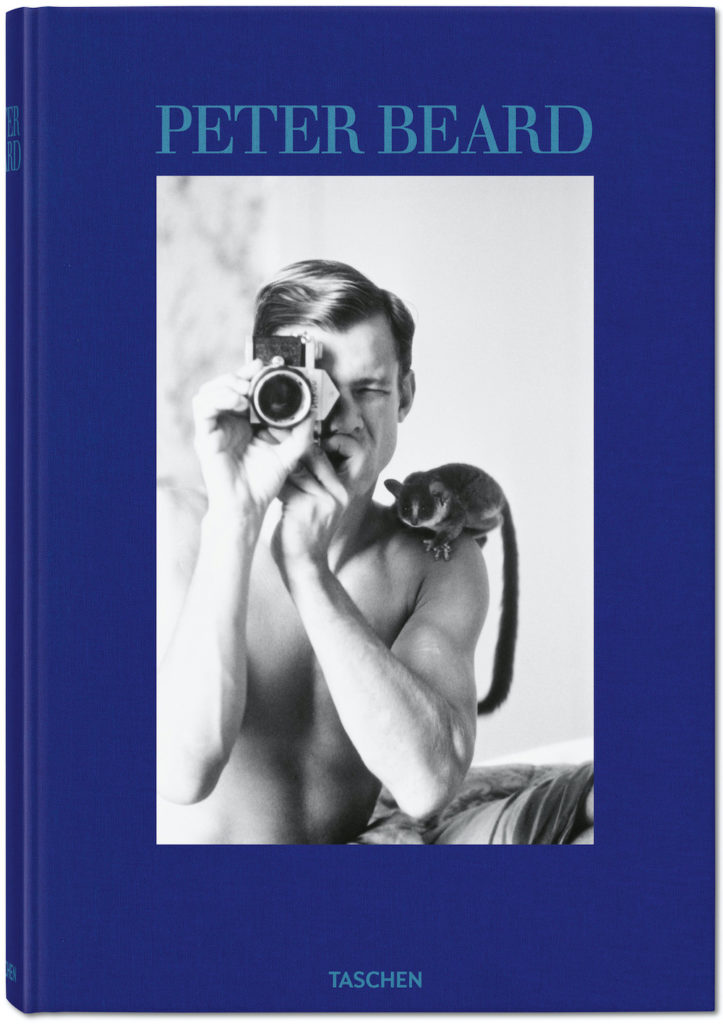 The book is in many ways a testament to his oeuvre, a genre-defying mash-up of stunning wildlife photography overlaid with his fashion portraits, diary extracts, found objects, newspaper clippings, ink writings, and ephemera collected from his life in New York and on the African continent, sometimes embellished with blood – either his own or animal. Here is Beard and his romance with Africa, literally and figuratively, brought to life in his art.
Beard was in thrall to the continent from an early age. Raised on the Upper East Side, he was a self-proclaimed black sheep of an illustrious family. His great-grandfather was J.J. Hill, founder of the Great Northern Railway, and his grandfather the tobacco heir Pierre Lorillard V, who created Tuxedo Park. His father worked on Wall Street and his mother, he once said, "suffered from the disease of conformity." As a schoolboy he was fascinated by the African dioramas at the American Museum of Natural History, and he began taking photographs as well as keeping the diaries that became central to his art.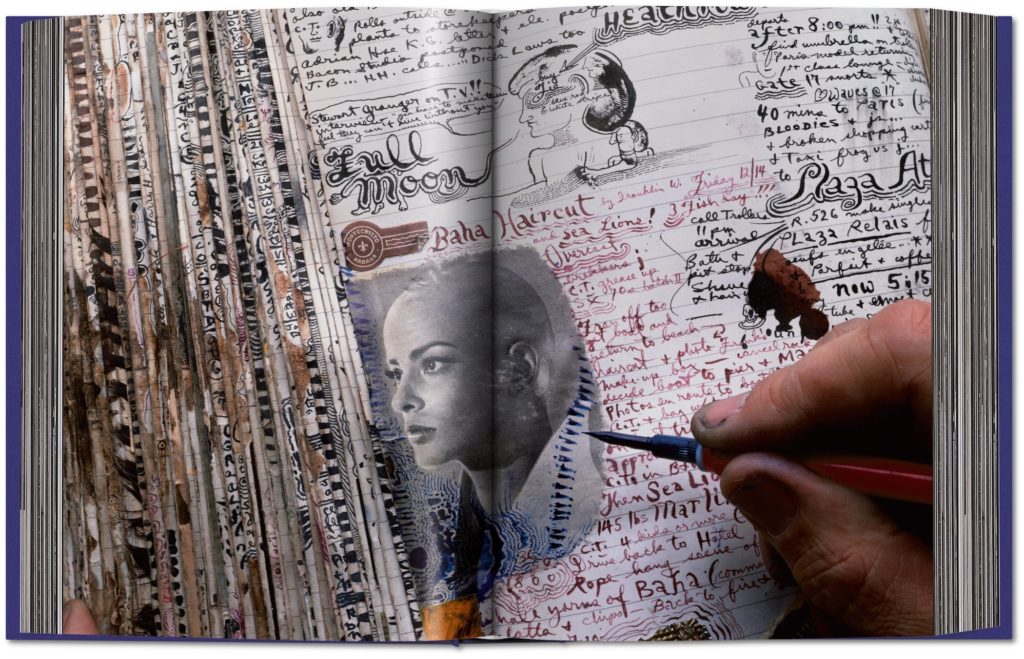 After Buckley and the Pomfret School he attended Yale, where he majored in art history, and on graduating in 1961 he joined the advertising firm J. Walter Thompson at the behest of his parents. He lasted for about ten seconds. Lighting out for Kenya he made his first trip at the age of 17 in the company of Quentin Keynes, a great-grandson of Charles Darwin. He arrived in time to witness the beginning of Kenya's population explosion, and its tragic consequences for Africa's big game.
He began documenting the continent's vanishing wildlife, and in 1965 made his reputation with The End of the Game, a haunting collection of photographs and writings chronicling the slow starvation of the elephants of Tsavo East National Park, dying in their tens of thousands in a desert of vegetation. Exhibitions in New York and internationally followed.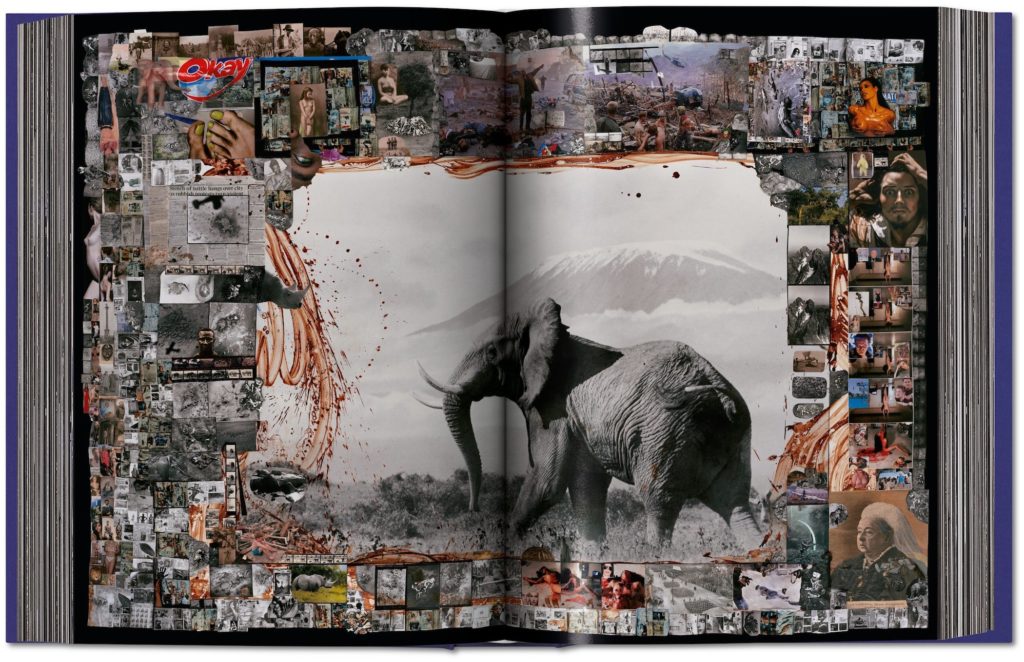 As famous as his work became, his colorful personal life was often out ahead. Everybody who was anybody in the New York of the '70s and '80s came into his orbit: Andy Warhol, Mick Jagger, Grace Jones, and Lauren Hutton. He collaborated with Salvador Dali, toured with Truman Capote, Terry Southern, and the Rolling Stones, photographed Veruschka, and sat for Francis Bacon. His diaries became crammed with photographs of his rich and famous friends — a hallmark of his life. A frequent guest on Aristotle Onassis's yacht, he spent months on Skorpios with Jackie and Lee, and won $2,000 when Onassis bet he couldn't remain under water for more than four minutes.
He married three times, on the first occasion the society beauty Minnie Cushing, whom he met in Kenya and wed on Bailey's Beach in Newport in 1967.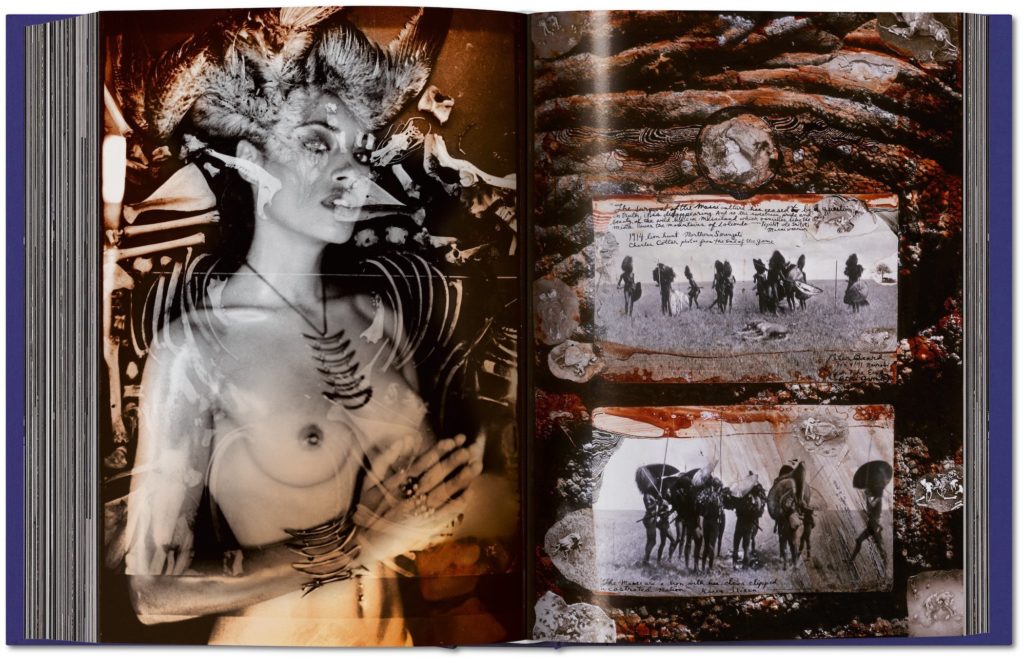 His next was with supermodel Cheryl Tiegs. The pair became a fixture at Studio 54 in the '80s, despite a rocky start. Tiegs would later recount how Beard disappeared on their wedding night, only to show up nonchalantly the next morning.
In 1986 he married Najma Beard, the daughter of an Afghan diplomat. Theirs was a tumultuous relationship, but after an elephant charged him while he was picnicking in September 1996 on the Tanzania-Kenya border, crushing his ribs and fracturing his pelvis — by the time he arrived at the hospital in Nairobi he had no pulse — she helped him with his long recovery and they remained together. They were living with their daughter, Zara, in Montauk when he died.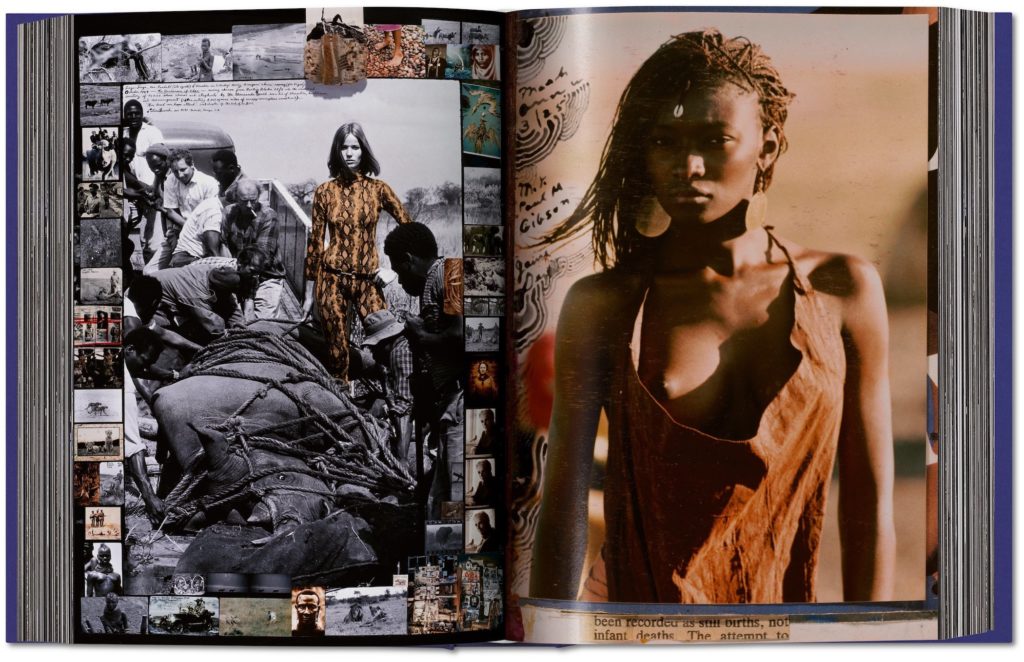 In many ways Beard was a throwback to the era of English aristocratic big game hunters, in romantic thrall to an imperial Africa still largely unspoiled. He cited Out of Africa, written by Isak Dinesen (aka Baroness Karen Blixen), about the golden years she spent as the proprietor of a large coffee farm outside Nairobi during and after the Great War, as a profound influence on him. 
He met and photographed her in her native Denmark, and later purchased Hog Ranch, a 45-acre property adjacent to Blixen's farm, with the same romantic views of the Ngong Hills immortalized in Out of Africa. While Beard maintained homes in Montauk and Manhattan he lived and worked at Hog Ranch for long periods of his life, often going into the bush to photographs fauna, giraffes and elephants. Eventually he would sell it, sickened by the encroachment of human activity on his beloved Africa.
In many ways, Beard's life was his art, and his dire warnings about the decimation of the African landscape and the creatures dependent on it — particularly the elephant — is encapsulated in his most important work. At the time, Beard was considered radical, even oddball, to take such a dark view. But now he appears prophetic. As he told journalist Leslie Bennetts when she visited him at his ranch outside Nairobi for Vanity Fair in the late '90s, "The wilderness has gone, and with it much more than we can appreciate or predict. We'll suffer for it."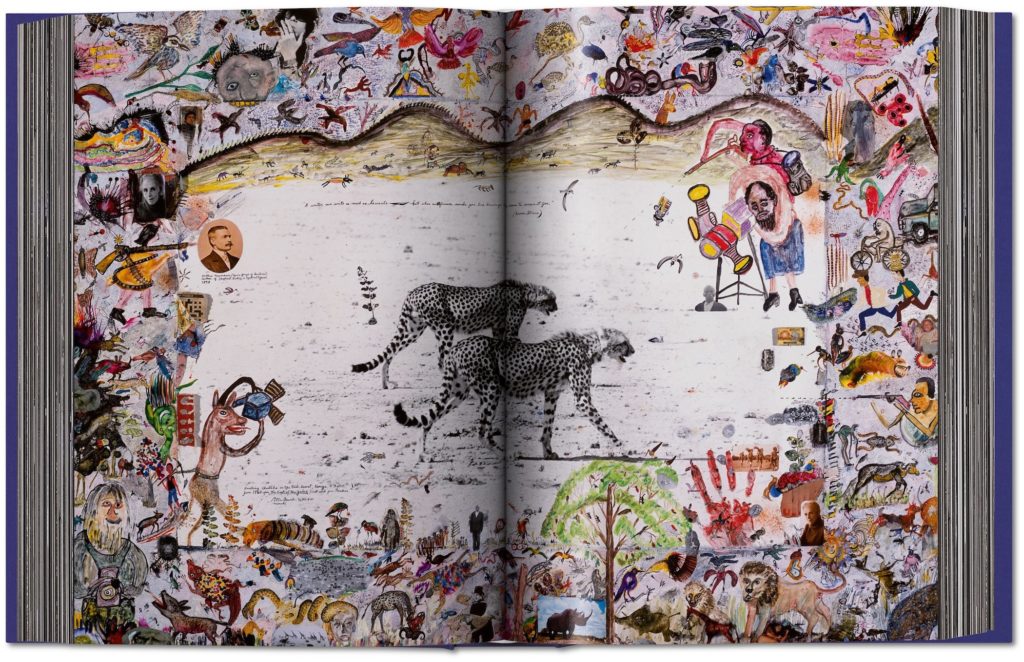 Peter Beard is available for pre-order from Taschen now.